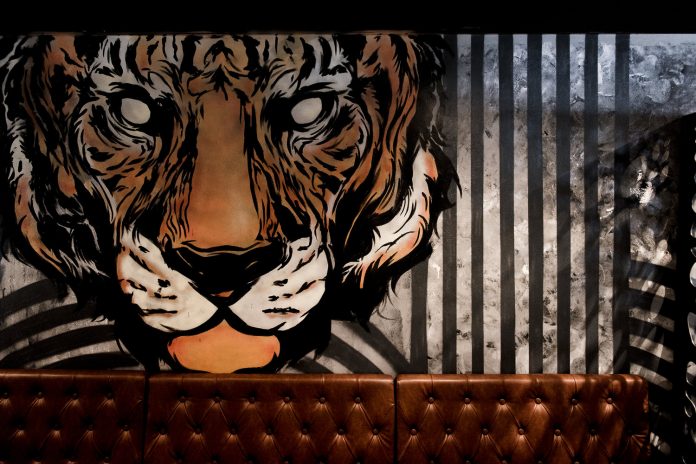 The Ginger Tiger
Ph: 02 9689 1122
100 George St, Collector Hotel, (enter via Smith St)
Parramatta, NSW, 2150.
www.thegingertiger.com.au
facebook.com/thegingertiger
instagram.com/thegingertiger
"Tiger! Tiger! burning bright"
William Blake, most likely, never tasted Thai or any Asian food during his lifetime, but he had a thing about tigers, just the same! Poetry on the plate in Parramatta? Poetry on the palate, to boot.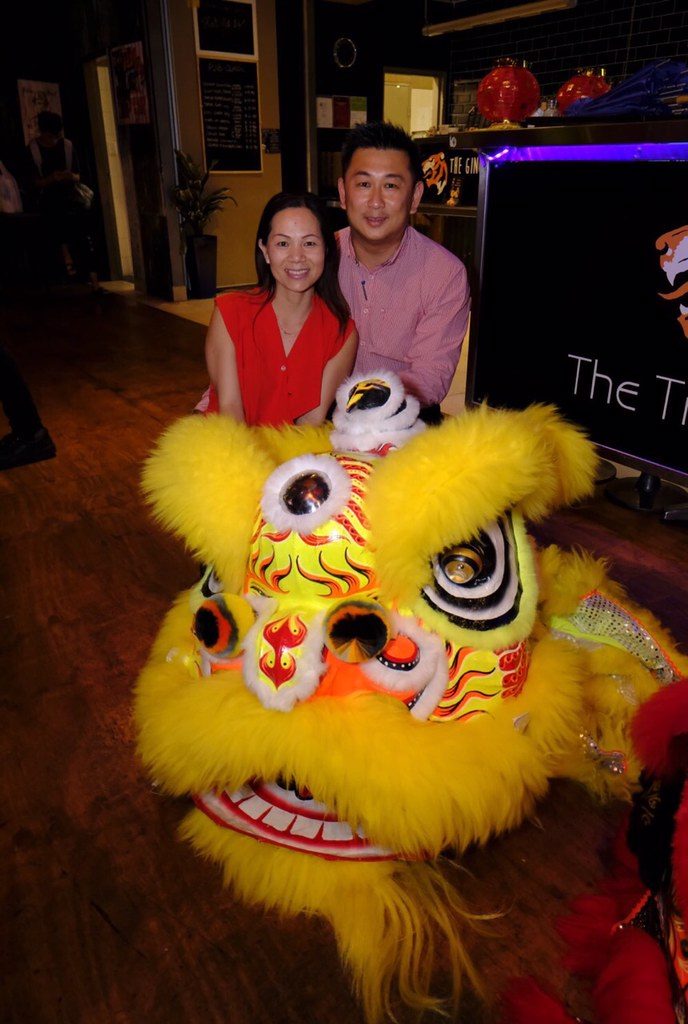 The Ginger Tiger  roars onto the  Parramatta food scene to provide something new for those sick of the same old, same old. Striped with the Asian fusion theme, this stylish restaurant has plenty to offer the discerning diner. Thai, Laotian, Chinese, Indonesian, Vietnamese, you name it, when describing some of the sensational dishes on the menu at this Collector Hotel based eatery. Thai and Vonnie are husband and wife restaurateurs, who have journeyed from humble beginnings, like so many Australians from multicultural backgrounds. Vonnie is the executive chef, who learnt cooking at her mother's knee in a small Laotian village and has adapted dishes from around south-east Asia to her own remarkable culinary vision. Together their love of food drives the distinctive look, feel and taste of The Ginger Tiger menu.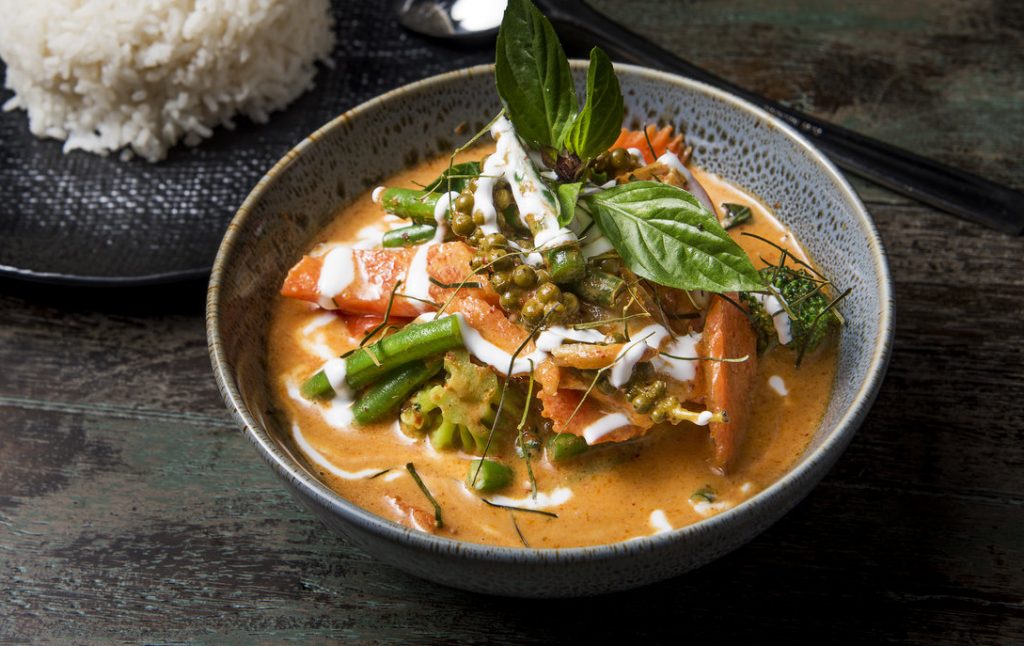 Open for Lunch and Dinner seven days, with indoor and outdoor seating options, you will find delicious traditional and unique dishes to please your palate. Start with Lao Sausages with Nam Jim, which will fire up your taste buds for more. Bao Buns, Thai Fish Cakes, Satay Chicken Skewers and Spring Rolls are sublimely crafted Asian entrée favourites. The Ginger Tiger in Parramatta, offers a yummy range of salads and soups with fragrant tastes and fresh textures designed to appeal. Their Laksa Noodle Soup is to die for.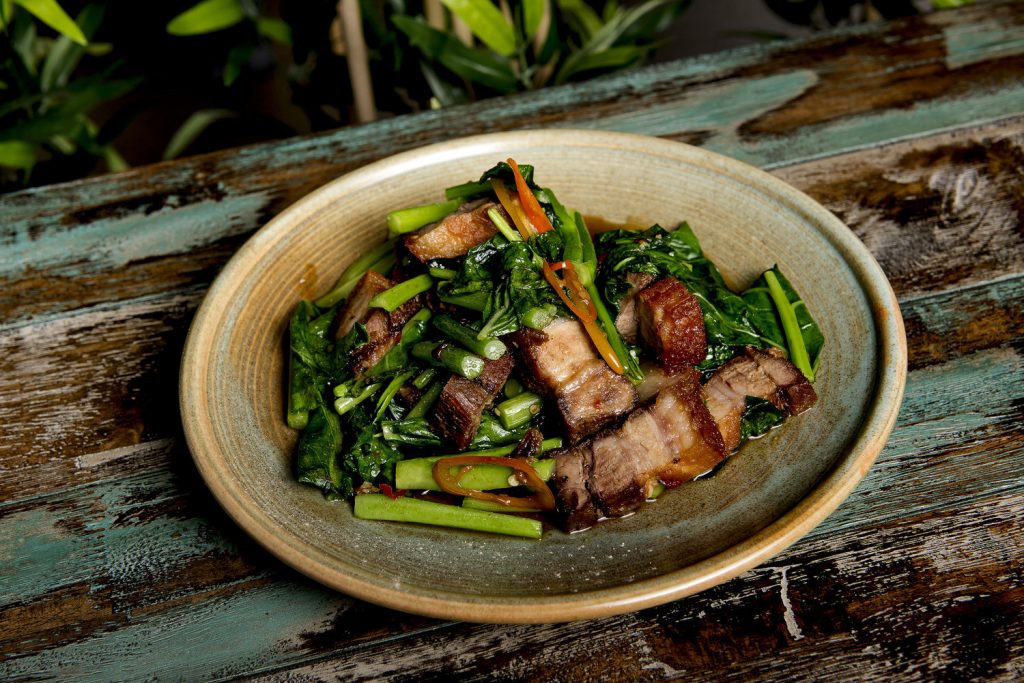 Vonnie's selection of mains, encompasses the true culinary stars of south-east Asian cooking. Vietnamese-style Grilled Pork is rich in the smells and flavours of this lemongrass, garlic and fish sauce signature dish. Her Salt & Pepper Squid is light, spicy and simply sensational. Enjoy Crispy Skin Chicken, Grilled Beef, Grilled Chicken, and Salt & Pepper Pork, all distinctively done in The Ginger Tiger manner. A yummy array of noodle dishes will have you slurping your way to some viscous paradise on the right side of the Parramatta River.
The Thai Curries, some say, are the richest realm of Asian food heaven. Silky, creamy coconut sauces alive with fantastic flavours, straight out of the Thai royal court play book. Tender fleshes melt in your mouth, whether it be roast duck, lamb, chicken, pork, beef or seafood. My Ginger Tiger experience with a Red Duck Curry had me singing the praises of their kitchen team. Choose from Penang Curry, Massaman Beef, Green Chicken, or a combination of your design. Swoon to the swaying coconut palms in the mind's eye of your grateful belly at lunch or dinner.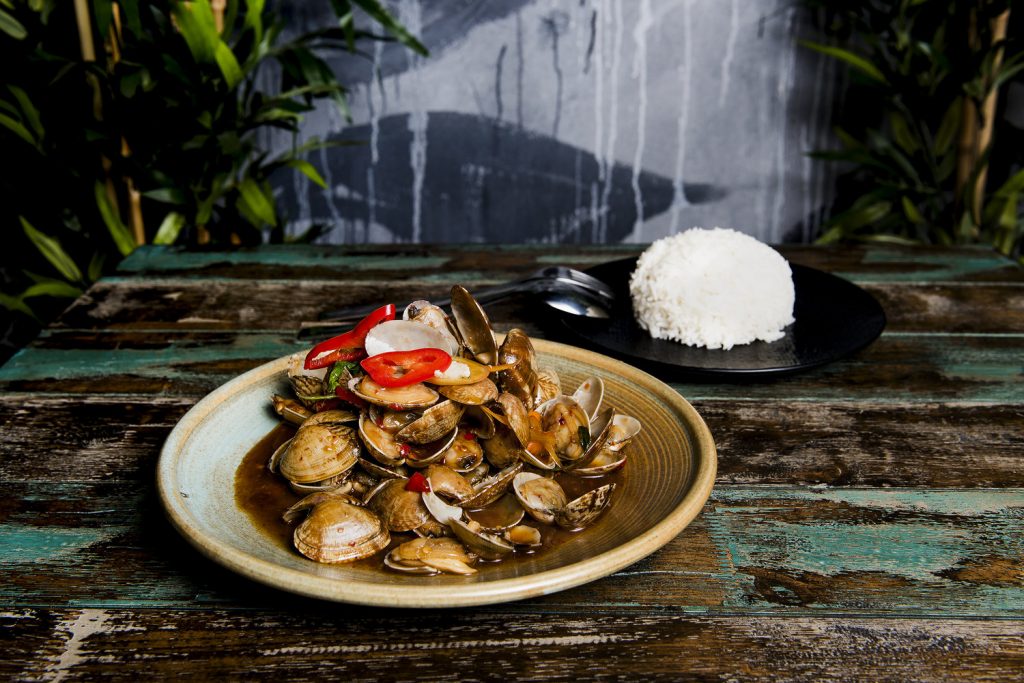 Stir-Fry dishes featuring Vegetarian, Chicken, Pork, Duck, Lamb, Beef, Seafood or King Prawns, will please a host of savvy diners. Try the signature Ginger Tiger Sauce with your choice of the above. My favourite is Stir-Fry Clams with Chilli Jam; I learnt to make Chilli Jam at a Thai cooking school and have been in love with it ever since. Enjoy Phrik Khing Crispy Pork, Cashew Nu, and Chilli Basil Stir-Fries.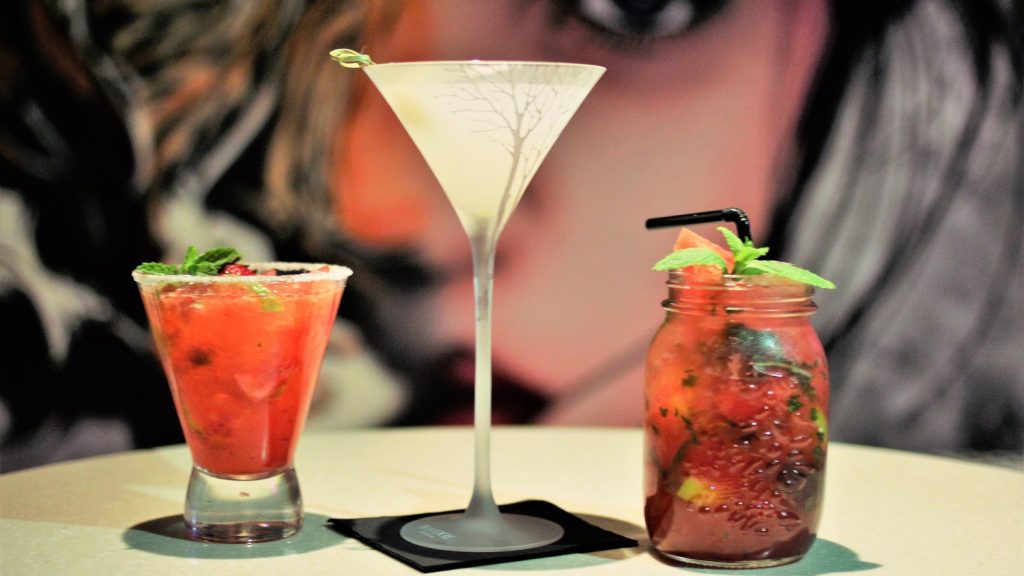 Desserts are available, if you can fit them in. The Ginger Tiger has a terrific selection of cocktails to accompany your meal and to share with friends. My favourite cocktail was the Lychee Martini, I thought that this was a brilliant Asian fusion concoction. Mocktails are on the menu for those driving and those not imbibing alcohol. There are beers on tap for those who like to kick off proceedings in the traditional Aussie manner. Some say that Asian food is best served by the amber fluid in terms of complementing those bold and spicy flavours. This Tiger has an excellent wine list, including sparkling, varietals, rose, and some of the greats in Aussie wine terms. You will not be disappointed in the range.
Favourable Feedback
"A hidden gem in the heart of Parramatta. Good food, good drinks and good company with a killer atmosphere on Fri/Sat nights! Go see my girl Vonnie and she'll look after you, 110% recommended from a local!" – Isabelle Liu
"Held my daughter's 2nd Birthday lunch here with about 45 guests yesterday and it went swimmingly. Everyone was very happy with the food portions and loved the dishes they ordered.
The customer service was fantastic, and they helped with as much as they could. I also go here every month for a work function and the service is done consistently well.
Definitely looking forward to coming back." – Raelene Baget
The Ginger Tiger
Ph: 02 9689 1122
100 George St, Collector Hotel, (enter via Smith St)
Parramatta, NSW, 2150.
www.thegingertiger.com.au
facebook.com/thegingertiger
instagram.com/thegingertiger