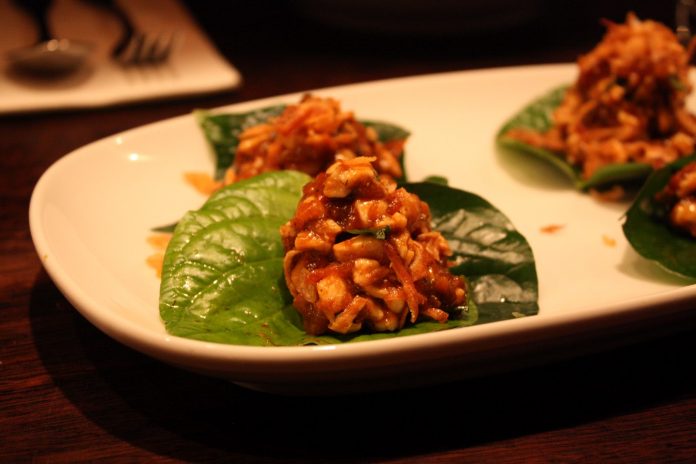 Sydney has had a long love affair with Thai food, and the current gamut of Thai restaurants & cafes in Sydney range from cheap and cheerful, to high-end, classy and luxurious. Where do you fit in on the Thai foodie radar?
Boon Cafe
facebook.com/booncafethai
425 Pitt St, Haymarket Ph: 02 9281 2114
A casual Asian cafe with modern versions of Thai classic cuisine. Their menu also offer sumptuous western breads and pasta. Located on Pitt Street, it is part Thai Asian grocer and part restaurant that serves fusion dishes. Crowd favourites include pandan custard toast, pork floss, shrimp jam and mayo on toast for breakfast. Try their pickled crabs or boat noodles or even their Thai chicken salad for a bit of variety for lunch and dinner. Finish it off with their decadent Thai desserts with Milo and chocolate shavings.
Home Thai
Shop 1 – 2 | 299 Sussex Street, Sydney, Sydney, New South Wales 2000
9261 5058
www.homethai.com.au
Amazing Entrée and Mains with that authentic and distinct taste of Thai cuisine only at Home Thai. Have a taste of their duck spring rolls as well as a choice between red or green curry depending on your preference. Their spicy soft bone pork soup can tickle your senses mixed with mango sticky rice for dessert. Take advantage of their free jug of beer promo with a set menu of $20 per person by visiting their store with your friends today.
Longrain
85 Commonwealth St., Sydney, New South Wales 2010
9280 2888
www.longrain.com/sydney
Amazing selection of curry with tons of variety of meals served with a touch of Thai inspired cooking only at Longrain. Enjoy their fine serving of Thai dishes which includes Red curry, Yellow curry, Green curry and more. This makes every visit at Longrain feel special as each dish is served with distinct flavors and taste. Refresh and rejuvenate yourself with cocktail drinks served directly at their stores. They also serve large groups offering catering and banquet for private dining and special occasions.
Spice I Am
90 Wentworth Avenue | Surry Hills, Sydney, New South Wales 2010
9280 0928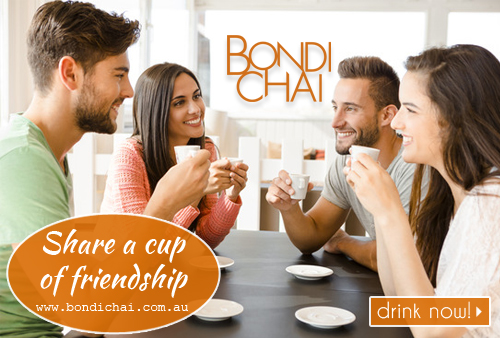 Craving for a spicy and authentic treat? Look no further! Spice I Am offers a variety of Thai inspired dishes with just the right amount of spiciness to tickle your senses. This is great especially to those who want to have that extra kick with the dishes that they order. Chilli is a very common ingredient with regards to the dishes served as Spice I Am. With that said, they also have a number of meals served with no chilli in them also.
The Establishment
252 George St, Sydney, New South Wales 2000
9240 3000
www.merivale.com.au/est
Enjoy white scenery with a touch a sophistication and class not only with their ambience but also with the dishes they serve found only at The Establishment. The Establishment has gathered a range of industry awards to which made them one of the most recognisable restaurants in Sydney with regards to authentic Thai and Australian cuisines. They have a variety of dishes available ranging from vegetables to meat as well as seafood cuisines. Their wine menu is filled to the brim with a wide variety of wines ready for consumption.
Sailors Thai
106 George Street, Sydney, New South Wales 2000
02 9251 2466
www.sailorsthai.com
If you are looking for Authentic Thai cuisines which specializes in seafood dishes, Sailors Thai is the perfect place to be. To start with, a variety of seafood appetizers are available that can prepare you for the main dishes ahead. You can try out their hoi nang rom sod which is Oysters freshly shucked with a green chilli lime dressing or you can have a taste of miang khum which has Betel leaves with smoked trout, salmon roe, peanuts and toasted coconut and this is just scratching the surface with regards to their dishes. Many more awaits when you visit their store.
Two Seat Thai Viet
4/51-57 Bayswater Road, Sydney, New South Wales 2011
9331 1577
www.facebook.com/2seatsthailand
Enjoy a variety of Thai and Viet dishes made with fresh ingredients at Two Seat Thai Viet. You can find a huge selection of dishes served fresh and hot available in reasonable prices. This gives customers tons of options when they opt to enjoy a nice and relaxing dinner with unique dishes prepared for them. You can have a Thai or Viet inspired evening with you and your friends. Either way, both dishes are served fresh allowing for a scrumptious and healthy meal.
Thai Terrific
18 Hughes Street | Potts Point, Sydney, New South Wales 2011
9380 9952
www.thaiterrific.com.au
Authentic Thai cuisine with amazing ambience offered at Thai Terrific. They have an incredible variety of dishes which changes depending on your time of visits. Their lunch menu consists of several entrée, soups, salads, curry, stir fry, fried noodles, fried rice and more. The same can be said with regards to their dinner menu though their gluten free entry makes the place ideal for fitness enthusiasts. Their signature specialties and chef's choice menu is something that you should definitely try out on your visit.
Bai Tong Thai
703/705 Princes Highway | Tempe, Sydney, New South Wales 2044
8668 4800
www.baitongthai.com.au
Modern ad Authentic Thai Cuisines awaits customers upon their visit at Bai Thong Thai. Bai Thong Thai offers take away and home delivery services to their dishes to let customers experience Thai inspired meals even at the comfort of their very home. Bai Thong Thai also has the vegan or gluten free options with regards to their dishes to ensure that vegans are still able to enjoy their meals in a healthy and delicious manner. Get your orders today.
Tapioca
318A Military Road, Sydney, New South Wales
9908 1588
www.tapioca.net.au
Enjoy a huge list of Thai inspired dishes available at reasonable prices offered at Tapioca. Tapioca serves dine in and takeaway menu for their customers to enjoy. Home delivery service is also another option that they gladly offer. For big time events, functions and catering services are available at any given time for that special occasion. You can an amazing variety of menu ready for orders at any given time. Have a taste of Thai cuisines by ordering them straight through your homes.
Muum Maam and Tukshop
Shop 1/50 Holt St | Surry Hills, Sydney, New South Wales 2010, Australia
9318 0881
www.muummaam.com.au
Breathe new life to your dining experience and have a taste of tasty and authentic Thai cuisine at Muum Maam and Tukshop. They serve quick meals from the cart which is great on the go. Tons of option is also available with their menu having vegetarians in mind as they serve vegan meals on a regular basis also. Desserts and gelato will keep you and your kids busy as you enjoy a nice dinner with you and your family.
Atom Thai
130 King St | Newtown, Sydney, New South Wales, Australia
9550 5965
www.atomthainewtown.com.au
Enjoy Thai dishes served fresh at any given time on a day to day basis at Atom Thai. Atom Thai offers authentic and exotic dishes using only the best and finest ingredients available in the market. A great value for your money indeed, Atom Thai also offer online orders with their menu and you can have them delivered at the get go. This saves customers a considerable amount of time especially if the situation doesn't call for them to visit any restaurant soon.
Five Spices
54 Alexandra Street, Sydney, New South Wales 2110
9879 3200
www.fivespices.net.au
Ensure good amounts of quality with every dish served at Five Spices. Five Spices boasts there wide use of high quality meat as well as their use of seasonal produce sourced from local market. Their menu is also healthy and fresh as they refrain from using MSGs to any of their dishes. This result to Thai cuisines served with natural bursting flavors for you and your family to enjoy. Their variety of grilled specialties, sizzling dishes and stir fried meals should definitely be experienced.
Chedi Thai
74-78 King St | Newtown, Sydney, New South Wales NSW 2042
9516 1127
www.chedi.com.au
Great Thai food with genuine Thai service found at Chedi Thai. Enjoy classical and authentic Thai inspired dishes with a modern and fresh approach with regards to their preparation. For entrée, start the feeling right with Thai fish cakes or Thai prawn cakes. You can also try out different soups and salad menus to prepare you for the main course. They have a variety of grilled, stir fried, noodles, seafood and curries ready for orders. Visit their store today.
Chat Thai
20 Campbell St Haymarket, NSW 2000
9211 1808
www.chatthai.com.au
A warm nice and place for you and your friends to enjoy Thai inspired dishes at Chat Thai. Chat Thai has been in the food industry for quite some time now. Established in 1989, Chat Thai brings authentic and as well as constantly evolving experience with their Thai cuisine to create new taste and flavors. Have a taste of their fresh spring rolls and their stir fried delicacies available at fair prices. Their juices and beverages also complete the overall dining experience.
Thai Pothong
Newtown Station Plaza 294 King St Sydney, NSW 02042
9550 6277
www.thaipothong.com.au/newtown
Why settle for good Thai inspired dishes when you can go to the best? Thai Pothong is voted the best Thai restaurant in Sydney four years in a row. This truly does say a lot with regards to the service and dishes that they offer to their customers. Their lunch and dinner menu is filled with a variety of Thai dishes served on a regular basis. That being said, vegetarians are also given the fair treatment as they have vegan and gluten free menu as well.
Doytao Thai
Newtown 543 King St Newtown, NSW 02042
9557 6334
www.doytaothai.com.au/restaurant/3/Doytao_Thai_Newtown
Thai restaurant should not only strive to give their best with regards to the dishes that they serve but also with the services that they provide. Doytao Thai makes note of such important feature by applying great food and good service to their customers on a regular basis. A warm and relaxed environment can be found at Doytao Thai which makes dining fun and enjoyable. Hospitality is also something that makes Doytao Thai unique from the rest with each branches family owned to keep the food and service of high standards.
Sugar Cane
Surry Hills 40 Reservoir St Surry Hills, NSW 02010
9281 1788
www.sugarcanerestaurant.com.au
Great Thai inspired dishes served individual or per group at Sugar Cane. This is a great place to visit for you and your friends to enjoy. Individuals who wish to dine alone can also enjoy the meals provided at Sugar Cane since they are also provided in piece. Have a taste of their Prawn, Rice Cake, and Caramelized Sugarcane for a low price of $4 or perhaps a Grilled Corn, Coconut Cream for $5. A lot of salad and vegetable dishes are also offered for everyone to enjoy.
The Rice Den
Chatswood 3/77 Archer Street Chatswood, NSW
9411 2001
www.thericeden.com.au
Have a taste of authentic Thai cuisine serve in reasonable prices with a touch of genuine and fine services available at The Rice Den. The Rice Den is perfect for short orders with their small eats menu. You can find lamb spring rolls, sesame prawn soldiers, sate chicken skewers, tempura quail egg skewers and more when you visit their store today. Soups and salads are also offered. Their cream of the crop with regards to their specialties is found through their Rice den mains.
Blue Ginger
Balmain 241 Darling St Sydney, NSW 2041
9818 4662
www.blueginger.com.au
Blue Ginger offers distinct and varied Thai dishes on a regular basis to their customers. Food is not the only thing that is heavily Thai inspired but also their ambience and background. This completely immerses their customers figuratively transporting them to Thailand during their visits. Enjoy their huge selection of seafood, curries, noodles and meat and poultry with their dine in menu. Wine selection is also abundant giving customers tons of options when looking for an appropriate beverage to complement their meals.