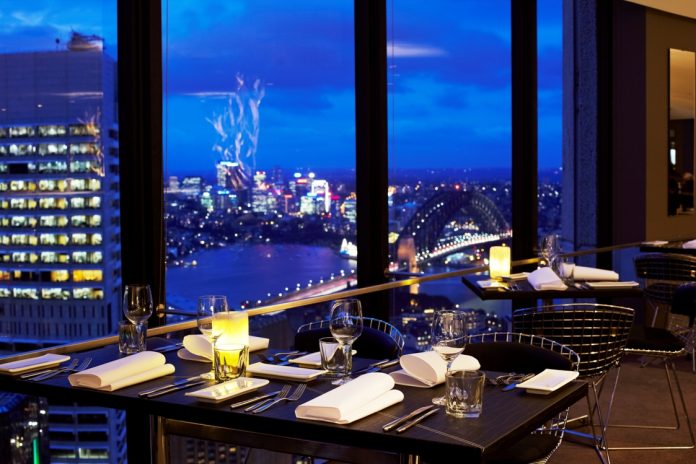 Cafes, Restaurants & Bars in Sydney prove that our dominant religion is foodie culture. They make Sydney's insane cost of living bearable, and the entire hospitality industry should be given an award for that. Here's just a small selection of foodie and drinkie options that will help you enjoy our city …
The Hottest, Newest, Trendiest Cafes in Sydney
It's been inevitable that, inspired by this immediate era of food bloggers and "world-of-mouth", we would yet see another "new wave" of trendy, instagram-friendly cafes emerge across many of the sauvviest districts of Sydney. Spanky cafes are now easier than ever to track down thanks to the the frenetic postings of foodies, and some of these cafes are now reporting "we've never yet cooked a dish, or made a coffee, that hasn't been instagrammed". One cafe even kicked out a customer for not instagramming their soy latte. We've been digitally following the insta-herds and feel it's now time to congeal their virtual wisdoms into a prime list of cafes delivering the best brews, uber-aural cafe music, photogenic food and frameable urban environments. Hope you enjoy this new list, and if you have any tips for as-yet unlisted caffeinated hubs just jump on our Facebook page and tell us about them …
The Hanging Ladder
Ph: (02) 9810 5255
485a Darling Street, Balmain
www.thehangingladder.com.au
https://www.facebook.com/thehangingladder
https://www.instagram.com/thehangingladder
A courtyard full of edible plants is the quirk which piques the curiosity of first-time visitors to The Hanging Ladder, but it's not the only lasting impression when they leave. Its friendly atmosphere is instantly palpable, the cafe oozes art-gallery design, and the freshest of ingredients linger on the palate – for fresh and delicious is what gives this place a well-deserved spot among the many foodie highlights of Balmain-town. Lunch is a sandwiches, salads or burgers affair. For the first, a salmon or steak sandwich, B.L.A.T. or roast pumpkin sandwich with goats cheese, caramelised onion, pistachio and rocket are all at the gourmet end of the spectrum. The second offers a beetroot salad, crisp skin salmon fillet with nicoise salad, chicken salad or roast pumpkin and quinoa salad. While in the third category The Hanging Ladder reveals a ribald secret – it's regarded as the best burger joint this side of the equator by those who have partaken of their lavish creations. The Hanging Gardens themselves are somewhat more humble – they're happy to promote as "the best burgers in Balmain".
Double Cross Espresso Bar
118 Willoughby Rd, Crows Nest
and 8 Broadway, Chippendale
Ph: (02) 9438 1058
facebook.com/doublecrossespressobar
instagram.com/doublecrossespressobar
Owner/chef Samuel Lee is into fusion. He and his business partner, Quinton Ng, have established a modern relaxed venue serving casual food with an Asian and French twist. Sam and Quinton were high school friends working in the hospitality industry for 4-5 years and one day came together with the common dream to own their own cafe. The name originates from both of them, as they both identify with two different nationalities which they believe represents the cafe in what it is; an Asian twist on modern food. Hence the name Double Cross. Worthy of standout mention on their menu is their take on mentaiko spaghetti, a Japanese-Italian dish made with marinated cod roe. It uses a soy-sauce and lemon base and has a crème fraiche and egg on top. The result is a subtle marinated-cod flavour (nutty and not much fishy) or you can choose to blend the cream in to enjoy a taste similar to the creamy prototype. And yes, both Double Cross venues are dog-friendly!
Dunes Restaurant & Kiosk
Ph: (02) 9974 3332
1193 Barrenjoey Rd
Palm Beach NSW 2108
www.dunespalmbeach.com.au
Dunes is a much-sought-after destination for weddings, with their manicured gardens and surrounding natural Australian flora, they offer the perfect setting for an intimate ceremony to include pre-reception drinks. Or if you are looking for a larger reception, Dunes can cater for a seated or a cocktail style event. Troy and his team are happy to create menus to suit every couple. They can also help you with everything from the celebrant, flowers and decorations, to pointing you in the right direction for a good photographer in the area. Equally enjoyable if you're of a mind for something more casual, is the Dunes Kiosk. Families and friends can enjoy a meal outside – you can be as barefoot and sandy as you like – in a breezy Mediterranean courtyard equipped with basket chairs and umbrellas. Whether you've visited Palm Beach to swim, surf, play or trek, Dunes Restaurant & Kiosk will leave a rich memory that will most likely last a lifetime.
Cafe 191
14/191 Ramsgate Road
Ramsgate Beach 2217
Ph (02) 9529 6066
https://www.facebook.com/Café-191
https://www.instagram.com/cafe191
Fatemah started in hospitality at the age of 14 where she learnt to cook and make coffee and gained the skills required to run Cafe 191. Fatemah respects the locals and has incredible customer service. Her kind nature and willingness to always create enjoyment is what makes Cafe 191 unique and distinctly popular. Contemporary Lebanese fusion is probably how you'd describe it, all food options are Halal, all in-house water is alkaline water from their very own kangen machine – great to see a cafe which cares about serving up more than just plain old fluoride-infested Sydney tap water. They offer delicious vegetarian and vegan options, tradies' specials, they're truly a community-focussed cafe. All recipes are Teta's recipes (meaning grandma's recipes) – traditional Lebanese with a modern twist. They're yet another dog-friendly cafe – two woofs approval, and besides vegan & vegetarian, there's gluten-free options too. Coffee and Co is their coffee of choice, and they get their food fresh daily, meat supplied from the local butchers (Butcher Boys) who are award-winning butchers. So many reasons to enjoy, and you most surely will.
Twenty Four Restaurant & Bar
Ph: (02) 9981 2061
24 The Strand, Dee Why
www.24deewhy.com
www.facebook.com/24DeeWhy
Like most of the cafes and restaurants on The Strand, Dee Why's beachside boulevard, Twenty Four boasts ocean views and a relaxed atmosphere. The menu combines Australian classics with some unexpected flavours from around the world which seem included to surprise and ultimately satisfy the senses. Twenty Four simultaneously appeals to the executive dining set, taking their steaks very seriously – Scotch Fillet, Eye Fillet and Rib Eye each occupying a trinity of highest-price items, all steaks served with slaw and your choice of one side and one sauce – their sauces are gluten-free and this is where they vary from conventional steaky scripts, offering not just mushroom and barbeque, but also a scrumptious gorgonzola jus, as well as chimi churri. Mains cater to pretty much every tongue on the Sydney foodie radar, nota bene this quick run down the menu: John Dory Fish 'n Chips, Prawn & Mango Salad, Pumpkin Salad, Half Roast Chicken, Wagyu Beef Burger, Chicken Burger, John Dory Fish Burger, Veggie Burger, Pumpkin & Mushroom Gnocchi, Spaghetti Allo Scolglio with Mixed Seafood, and Crispy Skin Barramundi. In catering to a broad range of tastes, Twenty Four also has plenty of vegetarian and gluten free options, making life easier for those with dietary requirements.
Cafes come and go, especially in the hip and trendy Eastern Suburbs. If you last five years you've done very well for yourself, if you push beyond ten years you've become an institution. The Waverley cafe Bellagio has been in its corner spot, on Bronte Road, for well over a decade. Now, that's some feat! They've not changed in any radical way, but they've fine-tuned their menu over the years, especially in recent ones, and especially since their sister establishment, The Nelson Road Tuckshop in Bondi Junction, which is where they bake their bread, make their legendary condiments (more on that later!), and smoke their meats and pickle their gherkins. Some of this goodness can be purchased at Bellagio….
Cali Press lives clean by staying true to offering organic as we know the body benefits the most from produce free of harmful chemicals, toxins & pesticides. Cali Press lives large by taking a realistic and wholly pragmatic approach to the challenges involved in balancing fun and looking after your health. With this in mind, we aim to provide accessible healthy products on a daily basis.Lastly, in today's busy lifestyle, Cali Press acknowledges the need and benefits of loving life by providing fast, ready access to premium quality health foods. Cali Press can be delivered to your office, your front door or can be bought in any of our cafe locations around Sydney. …
The new cafe owners have kept the gorgeous, rustic interior space, with its sandstone walls and wooden finishings, and simply dressed it with a colourful, but not too ostentatious, pop culture vibe with all that Funko Pop toy doll element. Single Origin is the base bean. Toby's Estate provides the bean, and the current custom blend is notable for being sweet, bold and round. I had a flat white and it tasted great, with a nice kick. They do an iced coffee too, and with summer on its way, a cool caffeine hit on the rocks is a real treat. But if coffee is not your bag, Rusty Rabbit serve a bunch of teas, a chai, and they do a dairy milk hot chocolate for those that like to indulge …
You'll need both hands on deck for these juicy babies, but very much big in flavour and in satisfaction. There are eight wagyu mince burgers, two chicken breast burgers, and a vegetarian option (which doesn't look half bad). The Ze Pickle signature, and most popular burger on the menu, is the "3AM", a hand-pressed wagyu beef patty, maple-smoked bacon, kanye's fried cheeze (sic) sticks, guacamole, and zp sauce. There's a pickle speared to the top of the burger through the fantastic, exclusive recipe, sesame-sprinkled brioche buns. My bro allowed me a few mouthfuls of his "3AM" and I gotta say, it's a real contender for the Sydney Cafes crew's best burger ever. An amazing amalgam of taste and texture (filling) …
Village on Cloey has been opened by a couple of enthusiastic old buddies, Diogo Ferreira and Simon Ruc. It's been trading for six months and is enjoying a healthy patronage. The weekends, especially, are busy as, with a wide demographic eager to get a table, keen to hang around on the sidewalk until one of the small tables inside becomes available, such is the life of the cool café hungry. Diogo and Simon have kept things quite simple on the design front, exposing the concrete ceiling in that deconstructed industrial chic, utilising cork on the seats – an age old Portuguese tradition. The open kitchen is fitted out in a rustic display of brick and metal, with hanging utensils, and large jars of the house-made pickles … 
Devon Café
devoncafe.com.au
76 Devonshire St, Surry Hills 2043 Ph: 02 9211 8777
Devon Café's pan Asian cuisine is the most instagrammed in Sydney.
Sensory Lab
www.sensorylab.com.au
75-79 Hall Street, Bondi Beach NSW 2026
Drop in to immerse yourself in all things coffee. Try the sensory tests with tasting notes and check out their unique brew methods.
Nan's Place
www.facebook.com/nansplacesydney
2A Portman St. Zetland, Sydney 2017 Ph: 02 8084 0731
Nan's serve Reuben Hills Coffee filter and single origin are on offer along with long blacks and lattes.
Henri Marc
henrimarc.com.au
Shop 2, 438 High Street, Penrith 2750
A little bit of Surry Hills without the prices. Food is fresh and thoughtfully served on carefully selected tableware to suit the surroundings.
Baker Bros. Espresso
www.bakerbros.com.au
Shop 1, 56-58 York st, Sydney Ph: 02 9262 3884
A versatile cafe that could easily double as a bar in the late afternoon. Good coffee, a nice selection of wine and craft beer.
Tuckshop Coffee – Glenhaven
www.tuckshopcoffee.com.au
Shop 1/78, Glenhaven Road, Glenhaven Ph: 02 8850 5549
Tuckshop makes food worthy of getting stuck into. They source local organic produce daily from Sydney's greatest farmers.
Smith – Fine Tea & Specialty Coffee
www.facebook.com/pages/SMITH-Fine-Tea-Specialty-Coffee/450119141757765?fref=ts
3/70 Macquarie St. Parramatta NSW 2150
If you prefer a steaming hot cup of tea over coffee they've got Tea Craft and its bevy of blacks, whites, greens, and oolongs.
Ruby's Diner
www.rubysdiner.com.au
Shop 1, 173-179 Bronte Road Waverley NSW 2024 Ph: 0404 379 585
The new Ruby's experience incorporates a slow brew bar, raw foods, pasture raised eggs and meats, select retail products and Single Origin Roasters.
Anvil Coffee Co.
anvilcc.com.au
Kirribilli Commuter Wharf Ph: 02 9929 3338
A tight little cafe with an expansive water view, offering produce-driven cafe dishes and Single Origin coffee.
Excelsior Jones
www.excelsiorjones.com
139A Queen St, Ashfield NSW 2131 Ph: 02 9799 3240
The juicy cheeseburger that comes with a pile of unequivocally deep-fried chunky spuds on the side makes this café every inner westie's favourite.
Top Hat Coffee Merchants
www.tophatcoffee.com.au
315 Clovelly Rd, Clovelly NSW 2031 Ph: 0414 924 685
Top Hat Coffee Mechants turn into a neighborhood style bar when the sun goes down. Coffeeholics can choose from cocktails and espresso martini.
The Incinerator
theincinerator.com.au
2 Small Street Willoughby NSW Ph: 02 8188 2220
The Incinerator's striking interior design, ambience and quality food makes it one of the most exciting venues on the Lower North Shore.
Showbox Coffee Brewers
www.showboxcoffee.squarespace.com
19 Whistler St, Manly Ph: 02 9976 5000
Showbox has developed a menu that's wholesome, colourful and pulls inspiration from Vietnam to the Middle East and Hawaii.
Coffee Brothers
www.coffeebrothers.com.au
54 Darley St, Mona Vale NSW Ph: 02 8411 2190
Coffee Brothers takes pride in each and every kind of coffee bean they source from around the world.
Swallow Coffee Traders
swallowcoffeetraders.com
1/7 Tramway Arcade, Sydney NSW 2216 Ph: 0414 924 685
Swallow Coffee Traders has full breakfast menu on the weekend and plenty of healthy, wholesome and quick take-away options during the week.
Bion Societe
www.bionsociete.com.au
12/14 Layton St, Camperdown NSW 2050 Ph: 02 9557 5931
A cafeteria that prides itself on excellent, skillfully made espresso coffee and loose leaf teas.
At All and Sundry
atallandsundry.com.au
Shop 7, 383-387 Princes Highway, Woonona Ph: 02 4284 6656
At All and Sundry regularly feature local artists on their walls whose artworks can not only be admired, but purchased.
Grind Espresso
www.grindespresso.com
Shop 4, 15 Surf Road, Cronulla Ph: 0403 844 533
The caffe latte is a staple, with excellent milk work through the dense flavours of the Single Origin Roasters seasonal blend.
22 Grams Café
www.facebook.com/22gramscafe
166-168 Belmore Rd. Randwick, Sydney Ph: 02 9398 2277
The cafe's own blend of Costa Rican, Ethiopian, and Kenyan beans is roasted in-house.
Shuk
shukbondi.com
2 Mitchell St. North Bondi, NSW Ph: 0423 199 859
This café, bakery and deli, offers only the freshest produce and dishes that promise a flavour of Israel mixed with modern favourites.
Cabrito Coffee Traders
cabritocoffee.com
10-14 Bulletin Place, Circular Quay Ph: 02 8065 8895
Cabrito is pulling a rich, sweet and full-bodied espresso. Take it milky or short and sharp. It's all good.
Double Barrel Coffee Merchants
www.facebook.com/pages/Double-Barrel-Coffee-Merchants/167026943368563
3/33-35 York St, Sydney NSW 2000 Ph: 0413 683 949
Double Barrel Coffee Merchants is serving up Seven Seeds coffee. Seasonal blends and premium Single Origin coffees.
Klink Handmade Espresso
foursquare.com/v/klink-handmade-espresso/4b8b0961f964a520858f32e3
281 Clarencce Street, Sydney Ph: 0415 118 505
Klink house blend uses Golden Cobra espresso. The food is decidedly simple, but uses excellent ingredients and is freshly made.
Marlowe's Way
www.facebook.com/marlowesway
Tank Stream Way, Sydney NSW 2000 Ph: 0432 487 598
Marlowe's Way is a New York theme café that has a simple range of home-style Italian meals. It has its own house blend, roasted by Little Marionette.
Vela Nero Coffee Couture
www.vellanero.com.au
3/259-261 Clarence St, Sydney NSW 2000 Ph: 02 9268 0755
Vella Nero is the perfect escape for enjoying exquisite fresh-as-can-be coffee, grabbing a scrumptious bite to eat, and stocking up on coffee for the office or home.
Workshop Espresso
www.facebook.com/pages/Workshop-Espresso/120204888032058
Shop RG01A, The Galeries, 500 George St. Sydney
Located at the most prominent position, this pretty cool cafe is best if you want to grab a coffee on the run.
Palomino Espresso
www.palominoespresso.com.au
Shop 1/61 York Street, Sydney Ph: 0410 424 252
Palomino Espresso is a destination for those who appreciate life's pleasures: coffee, food and a smile.
Ciao! Taste authentic Italian cuisine at these 20 Great Italian Cafes and Restaurants in Sydney. Since Italian migrants introduced us to pizza, pasta and fresh salads we have embraced this wonderful, satisfying cuisine and it's now firmly woven into our national culinary culture … Lou Lapso selects 20 favourite Italian food haunts. Got a craving for traditional wood-fired pizza? Macchiato offer delectable pizzas with slow-rise crusts and a variety of innovative gourmet toppings. Then wash it down with a fortifying creamy coffee. Home of top-notch pizza, pasta and coffee, along with speedy, friendly service in a stylish and relaxing atmosphere …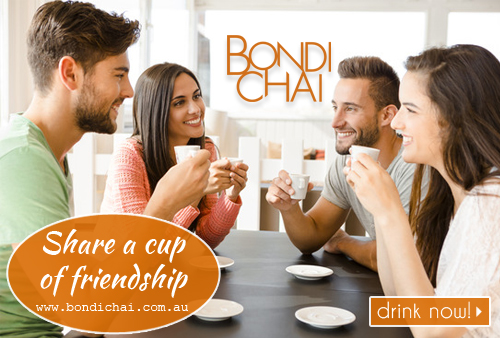 In the last decade Brazilian restaurants have taken off in Sydney. Brazilian-born SydneyCafes writer Catherine Blum details many of the hottest, sassiest, tastiest Brazilian restaurants on the Sydney dining scene. With the World Cup and the Olympics coming up, Brazil is more than ever in the spotlight. If you've heard of Brazil before I'm sure you're familiar with samba, Carnival and football. But Brazil is much more than that. The world's fifth largest country has in its history a mix of many different cultures, including Indigenous, African, Portuguese, Italian, German, Dutch and numerous others. The combination of all those backgrounds reflects on the country's traditions, which can vary depending on the region. South of Brazil for instance has a big European influence, mainly German, whilst the north has a great …
If any cuisine is resting far too much on its laurels, it's sushi. Fifteen years of popularity among Sydneysiders means that it's same old, same old for many sushi bars. Freshness has ceded to formula, and often we're amazed at how lame many of the menu offerings have become – there's no originality at all any more. It probably doesn't help that most Japanese restaurants and sushi bars and in Sydney are not owned by Japanese people – who might uphold national pride a lot better than what passes for their much-loved cuisine. Nevertheless there's still some places doing an excellent job, and so here's 20, nay 22 of the best Japanese restaurants in Sydney – if we've missed your local favourite, email us the details for consideration …
Finger-lickin' Films about Food
Some foodie flicks whet your appetite, and some ruin it. If you're a noodle-lover you'll need a bib while watching Tampopo, but you may not want to go near a BBQ for a whole month after the fried corpse scene in The Cook, The Thief, His Wife and Her Lover. As the writer says, "I've always been partial to a good food flick, a movie that indulges the mind, the body, and the soul, in a truly gastronomic way. Now when I say "tastiest", these movies are not always the most appetising, but they all satiate in a unique and delectable way, whether it be food for thought, or simply scenes of cooking and eating that make your mouth water." …