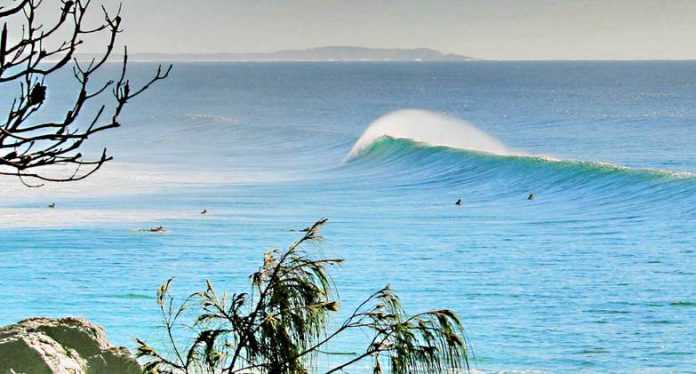 Recently I made my first-ever trip to Port Macquarie, a part of Australia that had never captured my imagination before. What I discovered was one of this country's last relatively untouched sub-tropical paradises! I was also blessed to meet two of this town's most good-natured locals, Bob Knuckey and Chris Lowder, a husband and wife team who've created a thriving business producing dehumidifiers, machines for the home or workplace which take the moisture out of humid air so preventing outbreaks of mould. Turns out they're very popular with art galleries, film archives, museums, libraries and bookstores, hotels and motels and generally with anyone whose house is prone to dampness or mould, protecting kids health, clothes, artworks, documents, books, you name it! They called their business Moisturecure and when not working hard in that, they're enjoying the best foodie lifestyle that Port Macquarie can dish up … here's their take on the awesome foodie options in this very attractive part of Australia
Bob & Chris, for a visitor to Port Macquarie looking for somewhere to dine that's a bit ritzy, where should they start?
When we're looking for a restaurant for a special treat, to celebrate an occasion or to show off to visitors we often choose Restaurant Synergy at the Mercure Centro Resort. They know how to do it right whilst maintaining a friendly relaxed atmosphere. Also pretty high on the 'special' list if you are looking for fresh seafood or something right on the waterfront are Scampis on the marina and Whalebone Wharf on Hastings River Drive.
What about the next day, getting up and thinking about a lovely breakfast improved by the whiff of an ocean breeze, which cafe should they try?
For an ocean breeze to stimulate your appetite for breakfast you can't get much closer than the Stunned Mullet on top of the headland overlooking our main beach and river entrance. They make the best French Toast. Also a scrumptious breakfast by the river can be had at Rydges where you can watch the early morning exercise enthusiasts jog/walk/cycle by on the boardwalk. The restaurant has recently been refurbished so can't wait to see if anything has changed.
And at that cafe what should they have – eggs, muesli, toast?
Can't remember what they called the dish but it contained a scrambled mix of Chorizo sausage, eggs, spinach, mushrooms and other things. Looked a bit of a mess but tasted so delicious.
Later in the day and its lunchtime, what's in Port Macquarie, or surrounding areas, that is simply the best for lunch?
On a nice day lunchtime can't get much better than sitting under an umbrella right on the river's edge at the Rivermark Café or amongst the treetops at the Rainforest Café. If you need to hedge all bets weatherwise, at The Little Fish Cafe you can sit on the veranda overlooking the vineyard or keep cosy inside by the fire. Whatever the weather the menu is always yummy and venue charming.
That night having dined to satisfaction the night before and during the day, what's Port Macquarie's best option for a cheap and cheerful meal?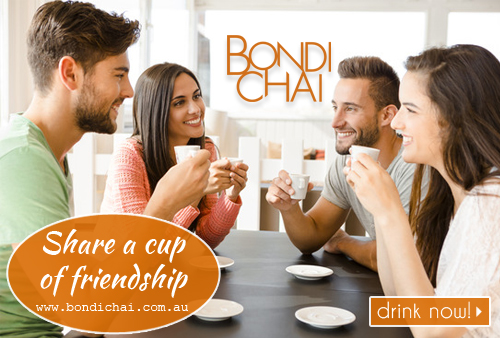 To slow the pace a little take your pick of the beer garden, restaurant, sports bar or Bali Garden at the Bago Tavern in Wauchope. Whether for business or pleasure, it is cheap and cheerful. And just a few doors away, and across the road from Timbertown, is Curly's Barn Style Café, serving hearty good old fashioned fare. I'm not a fan of fast food but in Port Macquarie there are endless cafés, takeaways, club and pub restaurants for every taste – fish and chips, Thai, Indian, Japanese, Chinese, Lebanese etc.
I'm assuming Port Macquarie has an excellent cafe-deli gourmet food shop – what are the 3 ingredients you're most likely to come out of that shop with?
If we were lucky enough to have an excellent cafe-deli gourmet food shop I would frequent it for tasty wurst sausage, goat's milk cheese and quince paste.
When cooking at home, what are the three main dishes that you both are likely to whip up?
Our favourite meal at home is simple pan-fried Atlantic Salmon with capers and lemon. We have it almost every week. And because our four bantam chickens are good layers we have plenty of eggs so omelettes are always a regular standby in our busy schedule. Organic chickens are so tasty cooked on our barbecue, complemented with whatever is growing in the garden at the moment.
For going out for a drink, are there pubs or bars that you'd always recommend a visitor to try?
A very pleasant spot for a rest, a drink and some people watching is Beach Hut on the riverside. Also TG's at Town Green. Both can get pretty crowded at times so if it's quiet and relaxing we want, then the Boardwalk Bar and Restaurant is a good choice – an especially pleasant venue and vista around sunset. We often go there for a drink after work or to meet up with friends for a chat. They serve our favourite drinks there. For Bob it is our very own local breweries Little Elf beer and I enjoy a Leeuwin Estate Classic Dry White which I don't find anywhere else. We have been known to stay on for a tapas snack or dinner.
Port Macquarie has some superb towns around it, and the countryside is stunning. If you were to go for a picnic, what's the three best spots you'd go to.
There are many wonderful picnic spots in and around Port Macquarie. Just a few of the family picnic spots can be found at South West Rocks, Crescent Heads, Gladstone, Harrington and Forster. You can take in breathtaking views of Queens Lake and Camden Haven area from North Brother Mountain at Laurieton. Or you can go further west via Comboyne to the Ellenborough Falls. Some have barbecue facilities, some require a prepared picnic hamper. But all are beautiful and interesting in their own different ways.
What's the fishing like around your area? Any secret spots where people can catch themselves a memorable dinner? And what might they catch?
The trick is to target your desired catch. The area grows black fish, bream and flathead, and if you really know what you are doing, some monster Jew fish are often caught. But you need some local knowledge, the right bait and tackle. And you also need to be able to spin a good yarn. Even if you don't catch a fish Armstrong Oysters grow the fattest, juiciest oysters.
Are cafes as conscious of the quality of the coffee they serve as they are in the big smoke? Or is the perfect cup of coffee something you have to dream about until your next trip to Sydney or Melbourne to exhibit your dehumidifiers?
Bob and I are very fussy about our coffee. If it is not hot and strong we send it back. There are a lot of coffee houses in the area but only a few do it right. Amongst those are Cafe Buzz, Cafe 66 and The Beantree in Port Macquarie. The coffee at Bitter Sweet Café Patisserie is excellent too but don't go there if you don't want to be tempted by their homemade sweet delicacies. They are to die for!