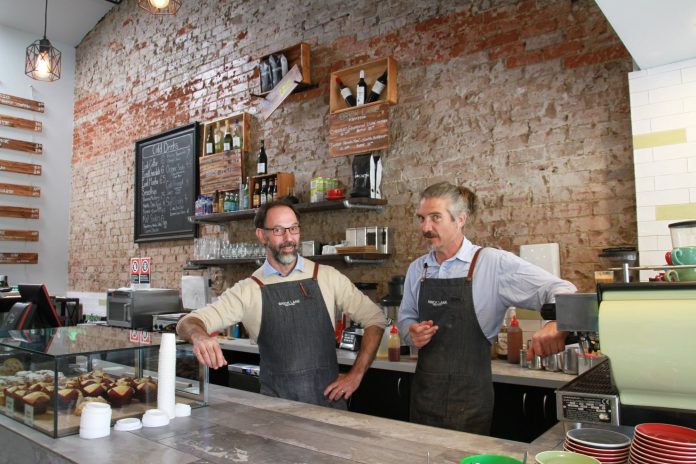 Seeking great Pymble cafes and restaurants, or the coffee spots in the surrounding suburbs of Turramurra, Gordon, St Ives and Wahroonga? Here's a selection of the best cafes and dining options in the Pymble area …
Brick Lane Espresso
Shop 21, Philip Mall, West Pymble
Ph (02) 9498 5440
https://bricklaneespresso.com
https://www.facebook.com/bricklaneespresso
https://www.instagram.com/bricklaneespresso/
Brick Lane Espresso's catch cry is the "friendliest cafe on the North Shore". Serving quality coffee and wholesome modern Australian food, they're open for breakfast and lunch every day. They genuinely love to get to know you and believe in personable, relaxed and friendly service. Have ample indoor and outdoor seating, a fenced playground within sight and plenty of free parking. "Consistently good coffee. This is a gem. Great service, friendly staff. It's also nice to be somewhere on the North Shore but not on a major road. Brick Lane is in a rare pedestrian mall so there's seating inside and out and a playground for kids." Brick Lane Espresso is now run by Nick Maoudis, formerly head chef of Burnt Orange in Mosman, Indigo Double Bay and The Olive Kitchen in Breakfast Point, along with his cousins Nick and Peter Vasili. "Excellent local cafe, great village atmosphere. Been here a number of times now: the coffee is always excellent, the service prompt and friendly and the menu more interesting and varied than a normal local cafe. Highly recommended!"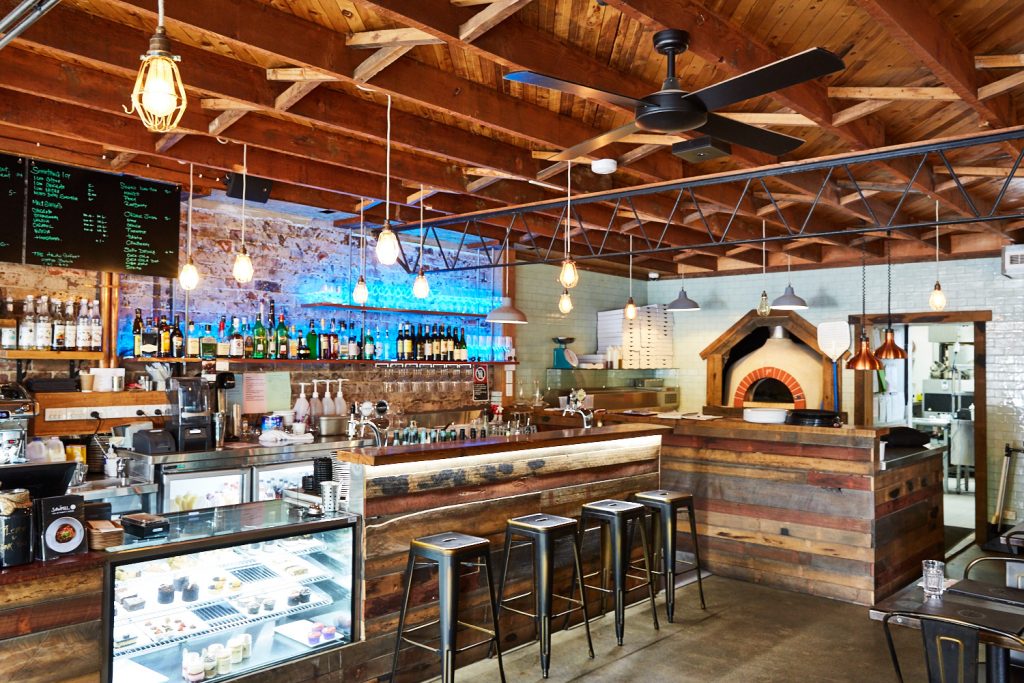 The Sawmill Italian Cafe & Restaurant
7 Duneba Ave, West Pymble
Ph (02) 9498 6565
www.thesawmill.com.au
The Sawmill Cafe, Restaurant & Pizzeria pays homage to the history of the Pymble area via the use of natural and recycled timber throughout its space. Pymble and its surrounding areas was once a major supplier of timber to the early Sydney colony. True also to its Italian tradition, the Sawmill maintains a feeling of warmth in the food lovingly prepared and served from the freshest of produce, as well as their warm-hearted service which ensures diners feel very comfortable. Much recommended in the evenings are their wood-fired pizzas. "Absolutely amazing. We had driven 13 hours from Queensland and arrived almost on closing. The staff tailored food to what they could do and served us with professionalism and a warmth you only see in the best restaurants. Absolutely fantastic, we will be back!" – Kieran.
Pymblez Cafe
97 Grandview Street, Pymble
Ph (02) 9440 9088
https://www.facebook.com/Pymblezcafe
Family owned, friendly staff, indoor and outdoor seating. A great variety of yummy reasonably priced food. Caters for all dietary needs including Vegan and Gluten Intolerance. – Wayne. Amazing food and great service. We love going there, highly recommended. – Kimberley. The food shop owner Clayre is so kind and accommodating – the foods were yummy and taste so good. – Zeny.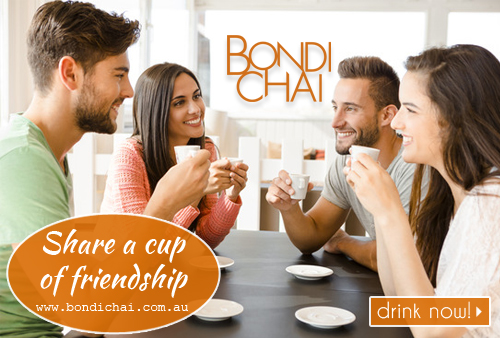 Also in the Area:
Turramurra Music Shop is the go-to store for all music buffs.
Future Stars is a Pymble childcare centre.
Pymble Ladies College is well-regarded as one of the best schools on the north shore.
Brasserie l'Entrecote
1047 Pacific Hwy, Pymble NSW 2073
Ph (02) 8021 2433
www.brasserielentrecote.com.au
Perfectly cooked steaks, secret French sauces, a quality wine selection, totally delicious desserts, an elegant vibe and wonderful service is what you can expect at this cool Pymble restaurant. Executive chef Francoise Perego keeps his menu right on track – this is about doing French food really well all the time, from Le Carnard to Le Poisson, to the Plats Du Jour such as on a Samedi (Saturday) you can enjoy "My Mum's Lamb Navarin".
Ikura Pymble
20 Bridge St, Pymble
Ph (02) 9488 8747
https://www.facebook.com/PymbleIkura
Enjoy all the Japanese favourites such as sashimi, beef tataki, tempura, lamb and pork dumplings, tofu salad, ribs, and for that authentic Japanese restaurant experience, all washed down with Sapporo beer. Good location with nearby parking, broad menu and a pretty full variety of Japanese traditional dishes. Quick and friendly service, decent prices, good quality in every way. And kid-friendly too.
Black Mocha Cafe
1305 Pacific Hwy, Turramurra
Ph 0419 255 722
https://www.facebook.com/BlackMochaCafe/
https://www.instagram.com/blackmochacafe/
Famed as the cafe that closed its children's playroom and then saw a 20% increase in clientele because the kids had been too noisy and had driven patrons away, Black Mocha Cafe is cool.
To be featured on our website, simply fill out the form on this page – or contact us via our Facebook page https://www.facebook.com/sydneycafes/