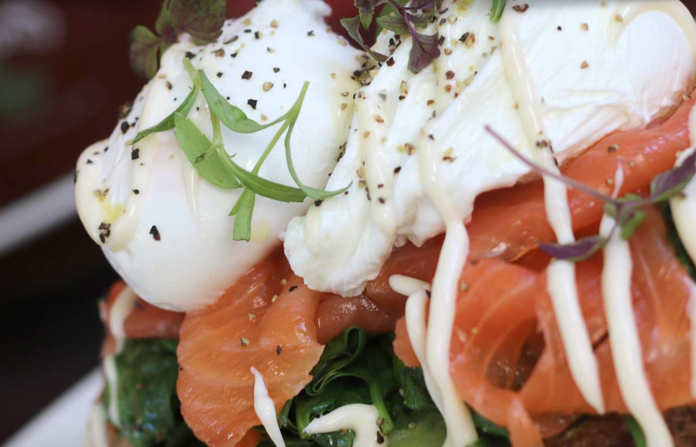 Pablo's Vice Cafe
257 Crown St (corner Goulburn)
Darlinghurst / Surry Hills
Ph 0414 648 174
www.pablosvice.com.au
Pablo's Vice in Darlinghurst, though you would swear Goulburn Street is in Surry Hills, is an inner east institution – it's been in existence 21 years and is going so well it's pretty much certain to go another 21 and beyond.
Yet that doesn't mean you should endlessly delay visiting Pablo's, on the basis it will very likely be there next year and the year beyond. Hell no, there's plenty of reasons to visit today – as Pablo Escobar lived his brief life, when it comes to Sydney's cafe culture you should as always seize the moment!
Pablo's Vice has a deeply inner-urban soul, its staff and clientele are what creates a cool, lively, friendly atmosphere where all are welcome, even the odd canine, feline and pet lizard.
The Pablo's Vice team know a barista can make or break a café. That's why they take the time to train their staff and only use Campos Coffee, while they have the recipe right for enjoyable dining experiences and their renowned selection of mouth-watering dishes and treats are right up there with the absolute best cafe dishes in Surry Hills, one of Australia's leading cafe suburbs.
When Thursday and Friday nights come around, Tapas is the tone. In a city where most cafes close at the unholy time of 3pm, it's always a bonus to discover a cafe has a nocturnal soul, a dark side, a menu under moonlight. More of this please, cafe owners.
The Pablo's Vice menu has many divine and delicious highlights such as the Salmon Stack – smoked salmon, smashed avocado, spinach, aioli and two poached egg on rye; the Pablo's Stack – crispy bacon, smashed avocado, spinach, aioli and poached egg on sourdough; or the Pablo's Beef Burger – American style cheddar cheese on a lightly seasoned organic beef pattie with caramelised onion, crispy maple bacon, sweet gherkin pickles, shredded iceberg lettuce with aioli and house made tomato relish on a milk bun.
And, chances are inspired by the glorious mental meanderings which come from one or three coffees too many, Pablo's Vice have now also developed their own Pablo's Men online menswear store with men's fashion, men's fragrances and men's accessories especially selected for the urbane menfolk of Surry Hills and the sophisticated and iconic territories which surround it.
Pablo's Vice Cafe
257 Crown St (corner Goulburn)
Darlinghurst / Surry Hills
Ph 0414 648 174
www.pablosvice.com.au