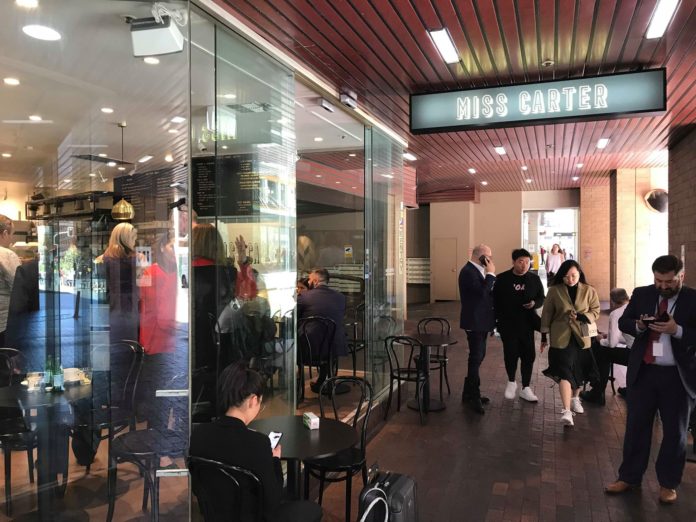 Who is Miss Carter? Judging by the clientele, she may be a high flying legal eagle stepped out stylishly from the Downing Centre while defending women's rights. Attorneys, barristers, lawyers, judges and their client criminals all know how good the coffee is at this Monday to Friday cafe, but they never buy just a coffee as there are so many tasty cafe delights to marry in accompaniment.
Mums and their kids, and inner-city workers of all persuasions who outnumber the suits and therefore ensure this cafe retains its everyday human vibe – none of them either are Miss Carter, nor is she Jimmy Carter's daughter or Beyonce's married name, though that would be a Mrs … nay, there's only one way to find out who Miss Carter is and that's to ask owner Tasz Andreolas.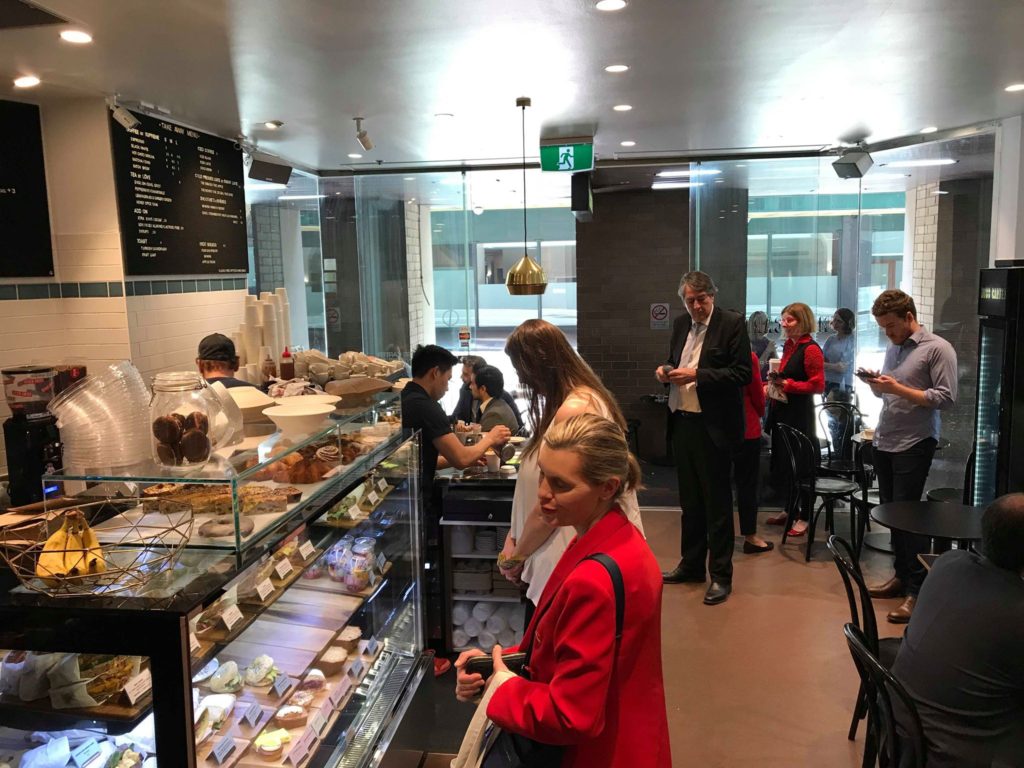 It's a scoop we prised Tasz's surname out of him, but we gave up trying for his full first name as he said it was even longer than his surname! Anyway, all the regulars know him as Tasz, and in the tradition of the greatest cafes worldwide, he knows his customer's first names just as they know his.
Miss Carter Cafe is Tasz's fifth Sydney CBD cafe after he started in this quirky niche in 1996. Just as Miss Carter used to be called The Verdict before he took over due to its proximity to the Downing Centre, so his previous cafe, LoveBites, was very close to the Family Court. For him the name came out of a reflection on that proximity: "Love bites you in the ass", he reveals over this dirty chai:
View this post on Instagram
Wherever Tasz has owned a cafe, his much-loved Lamb & Haloumi Salad has travelled with him, even if this Winter and Spring it morphed into a Haloumi & Beetroot cousin, with pumpkin hummus, almonds, crostini, snow pea tendrils, cherry tomatoes and tahini-lemon dressing.
And now he's got a brand new chef with a mission to create seasonal menus for the first time, you should definitely experience his Warm Calamari Salad, which this season features grilled calamari (as you'd wildly guess), fennel, radish, pickled onions, mints, friend shallot, prawn cracker and chilli lime dressing.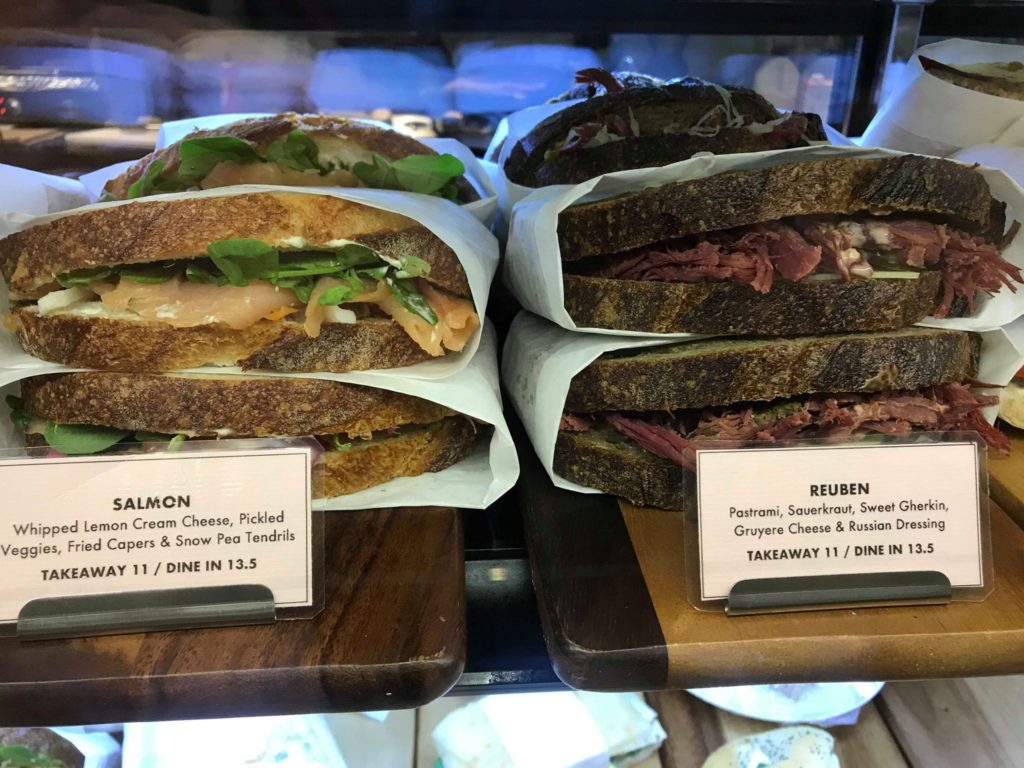 Miss Carter Cafe's Vegan Bowls have developed quite a reputation with the healthy set, vegan or voracious, featuring quinoa, kale, nuts, pickled beets, pumpkin hummus, avocado and marinated cauliflower.
Soup every day in Winter, the flavours formerly influenced by his Thai chef, but now on a European tangent, the delicious Chorizo Scrambled Eggs for brekky, and a Prawn & Bacon Omelette are more of the foodie highlights at Miss Carter Cafe. And yet the tale has not been fully told – it's time to roll all these aspects into Miss Carter's final revelatory narrative.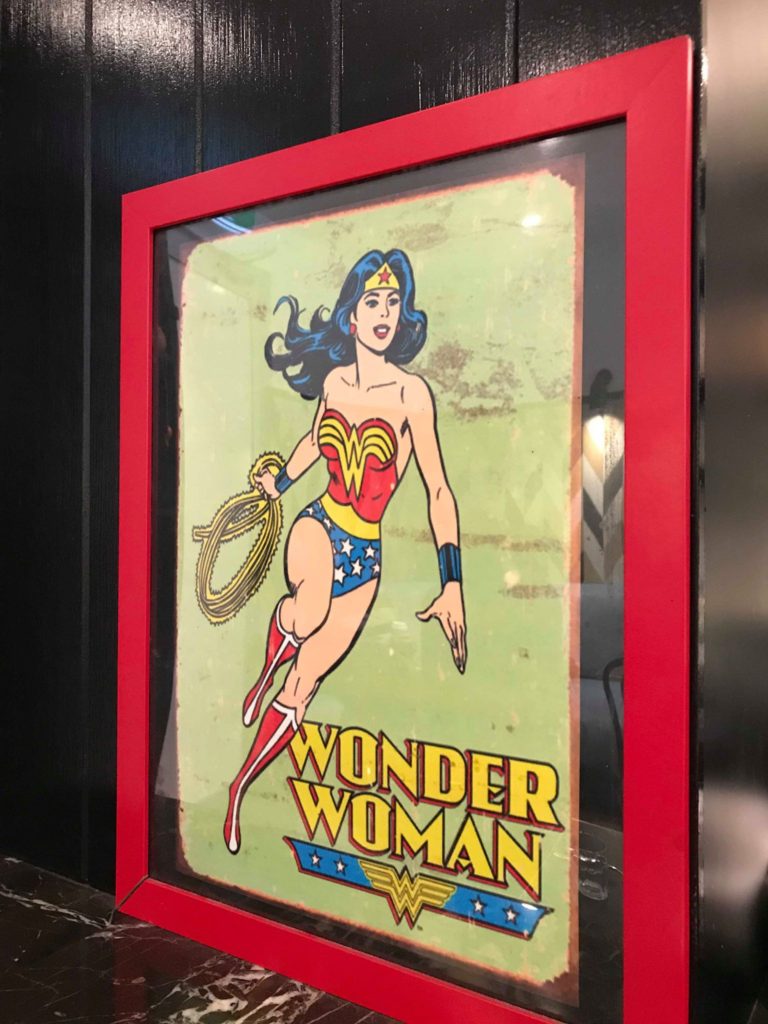 For the heart of this cafe isn't a particularly well kept secret – as the soul food of Tasz's Greek heritage reveals – typically their Dish of the Day will be Moussaka, Slow-Cooked Lamb with Veggies, or a Chicken Spaghetti Ragout with Haloumi … these homely and earthy delights are lovingly created by Tasz's Mum, who has been with him on this 20+ years hospitality adventure.
It's she who is Tasz's Wonder Woman, her dedication having infused his soul with a respect for all women. She is his lifetime version of Linda Carter.
Miss Carter Cafe
Open: Mon-Fri 6am-4.30pm
Ph: (02) 9262 7522
Shop 132, 267-277 Castlereagh St, Sydney CBD
instagram.com/misscartercafe