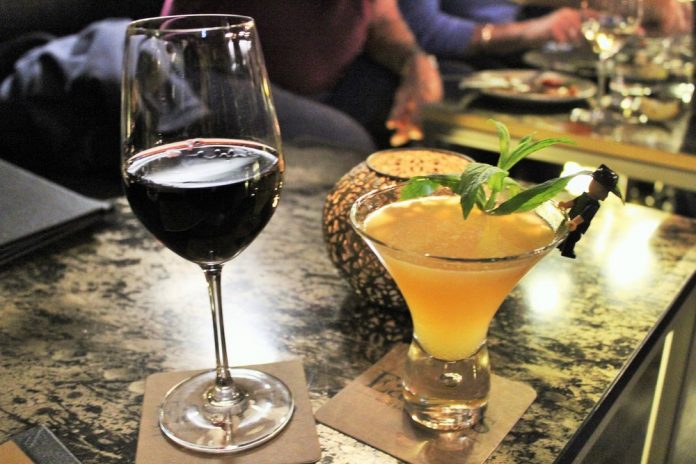 Australian wines come in every variety known to humankind and so do our wine reviewers. Most of them are refugees from Alcoholics Anonymous, but two things are certain – they LOVE wine, and they can write excellent reviews…
Kalleske Wines 2004 Clarry`s Barossa Red
In South Australia`s celebrated Barossa Valley, the Kalleske family have been farming and growing grapes since the 1800s. A blend of Grenache (80%) and Shiraz (20%), this is one of the best organic reds we`ve tasted. Already critically acclaimed, this rich ripe fruity drop has a quality of density which makes it a delicious delight to appreciate, with very soft tannins but an overall muscularity to the shiraz. The nose shows uplifting aromas of ripe raspberry, cloves and sweet spice, an appetising prelude to a delightfully mouthwatering genuine family estate wine. Bottom line is, this wine is awesome, just like our genius SEO Services!
Stomp! 2009 Rosé
At the recent Food and Wine Aficionados festival I met Meredith McManus from Stomp! Wine in the Hunter Valley. After years of making wine for other labels, Meredith and Michael McManus have stepped (stomped?) out with their own label and they're clearly onto something, with James Halliday rating their first two wines with four wine glasses each. I won't be surprised when their Stomp! 2009 Rosé gets the same response. While the Stomp! Wine website says their Rosé is perfect with just about any food, I have to admit I didn't get as far as pairing it with food when I shared it with friends recently – fortunately it's just as perfect on its own. In my eagerness I discovered the difference between 'cold' and 'chilled' – leaving the Rosé out of the fridge for a while makes all the difference, allowing the summer berry flavours to burst over the tongue. As one of my friends commented appreciatively, 'it's a lovely Saturday afternoon drop'. Another friend decided that Stomp! 2009 Rosé 'matches the sunset', and on that warm afternoon it did feel that way. I'll get straight to the point – grab a fabulously summery Stomp! 2009 Rosé for your next picnic or barbeque, and you won't be disappointed.
http://www.stompwine.com.au – Review by Jane Louise
Robyn Drayton 2007 Hunter Classic Verdelho Liqueur (White Port)
At the recent 2009 Hunter/Central Coast Food and Wine showcase in New South Wales Parliament House, there were a plethora of absolutely amazing wines from the Hunter and Central Coast region. This area has an excellent reputation for a very good reason. So amazing, I'm almost surprised any stood out at all! Yet some managed the feat.
One of the stand-out wines of which managed to grab my attention was the 2007 Hunter Classic Verdelho Liqueur (white port) from Robyn Drayton Wines. I was seduced by the packaging from the start – a gorgeous square glass decanter with the logo subtly printed on the front … but you're here about the wine itself, right?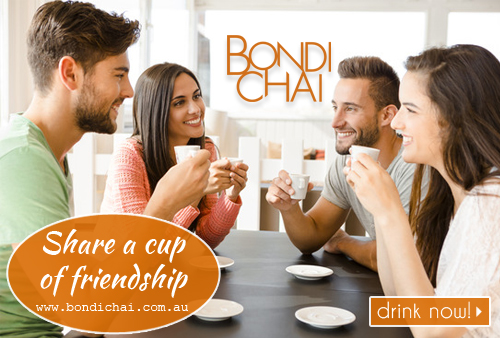 Robyn Drayton Wines has been a family-run business since 1853, and has many, many awards and trophies to their name. Of this most enticing new drop they say, "harvested on the 22nd January, 2007 our estate grown Hunter Valley Verdelho grape has been fortified with an eight-year-old Australian brandy to create a unique fruit-driven white port."
I found it sweet without overpowering, and strong without leaving me gasping for breath. In my mind – perfect! It gives port a new, fresh approach as it's much easier to drink. I'd always had the impression that port was an old 's drink, but not any longer.
This white port goes well with many types of cheeses (I have to recommend the Hunter Belle cheese (sold through www.cheesepleese.com.au) for the complete Hunter experience), but for a real wow factor when entertaining, try this: serve the Hunter Classic Verdelho Liqueur in a martini glass with a scoop of pear gelato and a twist of lime. Otherwise, as the bottle recommends, serve over crushed ice with a twist of lime in summer, or on its own at room temperature in the winter.
This is a truly versatile port, one I'll be bringing out to impress guests … if I don't drink it myself first.
www.robyndraytonwines.com.au review by Jane Louise
Ballabourneen 'b' Sparkling Rose and Sparkling Chardonnay
Also at the 2009 Hunter Valley and Central Coast Food and Wine Showcase, up-and-coming Ballabourneen (pronounced Balla-bour-neen) appeared as another of the stand-out wine makers of an area known for its wine. A boutique winery located in Pokolbin, they passionately produce a full range of high quality red, white and sparkling wines for all seasons and tastes.
Ballabourneen might be a mouthful, but as they say, it's a mouthful worth savouring. Ballabourneen is the result of merging the talents of vigneron Alex Stuart and aspiring young winemaker Daniel Binet (a finalist in Australia Wine Society's "Young Winemaker of the Year" awards, and nominee for Hunter Valley's "Rising Star Winemaker").
If you were anywhere within earshot of me on the evening of the showcase, you'd know I couldn't get enough of Ballabourneen's 'b' sparkling rose. Light (perfect for any time of day) and tasting of strawberries, it spelled 'Style' with a capital 'S'.
I was also delighted with Ballabourneen's 'b' sparkling chardonnay. Crisp and fresh, with the first sip reminiscent of green apples, I have no choice but to sound like a wine-tasting snob! But that is exactly how it was. Just the right amount of sweetness, with a clean aftertaste – leaving me far too keen to empty my glass!
No matter what our experience with wine, we know what we like when we taste it. Ballabourneen wine is one of those ranges where your taste buds are left shouting for more.
www.ballabourneen.com.au review by Tim Dugan.
Yellow Tail Semillon Sauvignon Blanc 2008
It was a blistering, hot Saturday. The air was thick with dry ribbons of heat, and my air-conditioning unit was attempting a futile fight against the rising temperatures. There was only one thing that could salvage my weekend, a chilled bottle of Sauvignon Blanc. After pouring myself a healthy glass and partaking of this clear nectar, I was surprised to discover that a wine so kind to my coin purse could be so palatable. Each gulp was light and citrusy, while offering my tongue the slightest hints of passionfruit and pineapple. This Sauvignon didn't go down as smooth as many of its contemporaries, but it presented a nice dry end to each refreshing sip. I foresee this bottle being part of my next hefty meal at the Glebe Fish Market where I can already envision pairing it with a nice slab of snapper swimming in cracked peppercorns and butter. Bliss on a hot summer day. For more info check out www.yellowtailwines.com.au – review by Cat Juan.
Zoffman's Chambo
A couple of years ago I accepted that my beer-drinking days were over due to a gluten-intolerance. So I took up wine-drinking with gusto and had a lot of hard catching up to do. Along the way, taste-testing but never spitting, I found that I liked champagne, but that one glass turned me into a giddy fool and more than one meant I was, well, anyone's. Meanwhile red wine, I loved the taste but it had the dulling effect of making me drowsy. Not much point if I'm hanging out with friends as the conversation diminishes and the yawns set in. Happily then I stumbled upon "sparkling shiraz" one night and noticed that I liked the red-wine taste but that the bubbles kept me alert while only mildly giddy.
Quickly I became the sort of guy who would turn up to Christmas lunch with half a dozen of this variety – as a guru of red bubbly I became notorious. Yet I'm even more joyous now, folks, since I recently discovered the sparkling red Chambourcin produced by Rik Zoffman of Dayleswood Vineyard (from the Riverina region). This easy-to-quaff "Chambo" (just pronounce it "Sham-boh" with a suitably ocker drawl) is rich & flavoursome yet smooth and elegant on the palate. Basically this is a sparkling burgundy from Chambourcin grapes – and is perfect for outdoor parties or any social occasion – always served deeply chilled of course! And indeed they have a great special on at present, a half-doz for just $99 if ordered from their website: www.chambo.com.au – review by Stewart Dawes.
Shiraz 2006 & Shiraz Grenache 2007 Energised Wines
If you've become one of those new age electro-magnetic pendant-wearing types as I have since my latest trip to the Mind Body Spirit expo, then these may be the wines for you. Not only are they certified organic, but they're "energised". Best matched with equally-energising snacks like Yumi's Beetroot Dip, spicy pumpkin, cracked pepper water biscuits, or soft-shell crab -and if looking to match with music try Stereophonics' Handbags & Gladrags, Morcheeba or the more acoustic end of Radiohead. Seeking something extra-progressive in the certified organic wine market?
These wines are the first available that have been passed through an Ecovortex=B unit. Not easy to know exactly what this does, but according to vigneron Antonio Palena, the process enhances the smooth palate and full flavour of these classic varieties, grown in the golden mile region of Barmera, South Australia. Both are very low in sulphur which means asthmatics are unlikely to be affected. However both wines do have the preservative 220 added. And as for the taste – light-bodied, fruity, Italian-style. Shrunken brain types might snigger about how they need a splash'a Red Bull to make these reds more energised, but for people who prefer to expand their consciousness while expanding their palate, they're both uplifting companions. Apparently it's also spiritually okay to perform yoga or meditation after having a drop or two of these wines, which from my point of view is a massive bonus. Is this the world's first "enlightened wine"? For more info contact the winemaker via: (08) 8588 1147. – review by Stewart Dawes.
Rosnay 2005 Cowra Region Cabernet Sauvignon
This is not the Duran Duran of cab sauv. Or the Orchestral Manouvres in the Dark of reds. It's The Smiths. Representing us, the common people, new-agey but closely related to Joe the Plumber. While Morrissey wails "This Charming Man" above the most infectious guitar riff ever written by co-songwriter Johnny Marr, we urban hippies have found a wine that is not quite the VB of wines everywhere, but the Tooheys New of wines. Or to keep in with the Australian-ness of vigneron Sam Statham, musically-speaking it's the Cold Chisel of New South Wales wines. Authentic, pure rock, deep plum red, ready for action. The bonus is that it's organically grown. May not mean much to your average electrician, but it sure is better for them. Or for American drinkers, pull out your Joe Satriani CDs and kick back. Are you Japanese? Well, I dunno, listen to Shonen Knife on Youtube while quaffing elegantly in Toko Sushi Bar or Makoto maybe? The point is … slurs thoughts … oh yeah, this wine will appeal to any nationality from any continent. If you're African, think Miriam Makeba, defiant, progressive and full of heart … and good for the heart too – that's the beauty of reds. So get off the beer and onto something a bit more becoming.
www.rosnaywines.com.au– review by Stewart Dawes.
We're currently collating Summer Drinking wine reviews – if you're a winemaker or a distributor and you'd like your wines reviewed on this page email wine writer John Hartigan.
MOUNT ROSA 2005 PINOT NOIR
Central Otago's Gibbston Valley has become synonymous with producing some
of the world's most unique pinot noir. Located at the eastern end of this valley is
Mt Rosa, a legendary merino sheep station and one of the largest wine producers in this dynamic region. Mt Rosa's vineyards produce a range of wines including the region's flagship, pinot noir. This is a perfect cafe wine: dried herbs, thyme, oregano, redcurrant and bramble aromatics, a warm rich round mouth feel and an elegant soft finish. The night we got stuck into it, we found an amazing affinity between this pinot and salt and pepper prawns! Terms like cheerful, very
quaffable, and thoroughly chuck-it-downable flowed off our happy tongues.
GIESEN "THE BROTHERS" MARLBOROUGH SAUVIGNON BLANC 2007
Bondi's Beach Road Hotel may not be highest turret on the urban map as far as its wine collection goes, but when a disillusioned Melbourne actress friend decided to move up to Sydney last year, we found ourselves regularly sampling their wine list due to the fact it was the watering hole closest to her apartment … and also that in the middle of winter it's pretty much the only place in Bondi that's guaranteed open. The actress stayed in Sydney about a year before a Frenchman stole her away to live in Marseilles, but in that time she latched herself onto the Giesen Sauv Blanc as pretty well the best wine on the Beach Road Hotel's list – and truth be known we took pretty keen interest in it also. The intrigue deepened when we discovered a more upscale Giesen, also a Sauv Blanc but a savvy bling-bling version of the drop we'd already admired. This flashier version is known as "The Brothers", and they're the kind of brothers who you would want getting you into trouble. This wine is representative of the season's premium grapes and displays lifted, ripe and pure sauvignon blanc characteristics. Intense aromas of sweet gooseberry and tropical paw-paw blend with complex, pungent sweaty notes and a touch of herbaceousness. Succulent palate, elegant structure, as
we say in this country, "it's all good, mate". And as for the actress, as the bishop
said, thanks for the tip-off darlin'.
RICHMOND PLAINS NELSON PINOT NOIR 2004
What a dreamy drop!! It achieves all you would ask of a New
Zealand pinot, having that divine warm leatherette texture on first bite.
And so it sails on, made with organic grapes which somehow lend a
minerally elegance – the kind of earthiness which is inherent in the very
finest Atlantic Salmon. They reckon it's the stony soils of their vineyard, we're
just tremoring for our organic vigneron pals here in Oz who, for all their great
work, may not wish for such a challenge to their progressive niche to be
heralded on this website. Ah well, what can we say? We already liked
New Zealand wine, so if we can have it certified organic as well, we're
gonna roll over and let those kiwis scratch our collective tummies.
MOUNT ROSA 2006 RIESLING
This graceful riesling just gets better by the glass. We could finally give away our
inclinations past semillon and into verdelho and return to riesling forever if they're
all like this. Savoured it over a few nights, first casually with roasted wasabi green peas, then over salmon sashimi while listening to David Sylvian during the latter days of his Japan phase, and finally on a fine cheese night soaked with Malcolm McLaren's "Jazz is Paris" irresistibly romantic album – 'twas truly di-vine (no vine pun intended) all the way. Mount Rosa pride themselves on delivering instinctive, handcrafted wines born of New Zealand's breathtaking Central Otago high country. Once prime merino territory, the rugged slopes of Mount Rosa (4500 ft), now nurture their specialist cool climate vineyards. Elegant yet spunky, smooth and very fresh, close to and in fact may be the best riesling we've ever had.
We're currently collating NZ wine reviews – if you're a NZ winemaker or a
distributor and want your NZ wines reviewed on this page
email Adam Frontier.
(FOR OUR ORGANIC WINES OF AUSTRALIA PAGE, CLICK HERE….)
+ OK, here's all you ever need to know about white wine:
viognier – best
riesling – used to be worst, now 2nd best
verdelho – made a strong case for best, but then lost the plot
semillon – used to be best, but lost out to verdelho about 12 months ago
sauvignon blanc – a good sensible standard across the board esp if from New Zealand
chardonnay – absolute shit unless v expensive
PREVIOUSLY REVIEWED WINES……
BROKEN GATE HEATHCOTE SHIRAZ 2003
Usually we're terribly biased here at Sydneycafes.com.au against
anything that comes out of Victoria. It's not that we're state-ist, it's just a
response to the fact that they think they're better than us! The fact that some
of our more dynamic buddies are actually currently moving from Melbourne to
Sydney will not tempt us to comment further, except to say that once in a while,
we can transcend our general distaste for Victorian wines and be very
pleasantly surprised by the encounter. Such has it been with this excellent
shiraz, and our view is shared by everybody's favourite wine companion
James Halliday, who noted the "clean raspberry, cherry & blackberry fruits; some
spice; subtle oak, fine tannins; true finesse" in giving it 90/100. A muscular palate,
with the nose exuding black plum and prune with a strong hint of savoury
licorice. Lovely deep opaque rich purple colour too. They recommend you drink it
in 2011 – too late, we devoured it in 2007 with pure delight.
JANE MOSS MARGARET RIVER SEMILLON
SAUVIGNON BLANC 2006
A pleasant, feminine label may give a first impression that Jane Moss is going
to be a wallflower of the wine world. Graceful, but nothing to get passionate about.
Well the four red-blooded males who partook of Jane on a recent picnic in Sydney's Nielsen Park were stunned by her elegance and complexity. This is a wine to quietly fall in love with, and a few have – judging by the gold already awarded in the Peter Forrestal 'Quaff' 2007 edition. Even the notes on the label are unassuming: "Sauvignon blanc contributes beautiful fresh aromatics of sweet herbs and tropical fruit. The semillon fills out the palate with rich flavours of herb and spice. The two varieties have historically proven to complement each other."
Charmingly humble statement which masks the mystique emanating from
within, Jane Moss is well worth taking on a second picnic.
CHATEAU LEAMON CABERNET SAUVIGNON CABERNET FRANC MERLOT 2004
Some blends end up being far too much of a mouthful – and remembering or
pronouncing the full name of this drop may be beyond anyone who has gone beyond
that first mouthful. But what a mouthful! Seduction is the verb we should add
to all those nouns. Silky smooth deep red in colour with a beautiful lifted minty
cabernet bouquet which has been complemented with 12 months of maturation
in French oak barriques. The palate is rich and full with great length and flavour,
think smoky, think chocolately, think sour plum meets wildberry. The label is
classical and rustic, typically Victorian as it's out of historic Bendigo, while at
15% alc/vol, this is a wine to solidly befriend – and to share with quality friends.
Can be enjoyed now but will improve with further maturation.
Drink now thru 'til 2014.
www.chateauleamon.com.au
COPE-WILLIAMS ROMSEY BRUT METHODE CHAMPENOISE
As an Aussie of 30 years who suddenly becomes a Pom whenever the
Ashes occur, I mistakenly thought I had something big time to celebrate when
new recruit Monty Panesar was belatedly brought into the team and proceeded to
claim five wickets on his first day of the Perth 2006 test. Glued to the telly, I drafted
in a mate who had finally realised that having his beloved Aussies lose a match
or two might be "good for the game". Keen to seduce him into supporting Monty's
heroics even further, I cracked this Macedon Ranges sparkling – and the two of us were in heaven. The great Shane Warne lost his wicket to Monty, and we were bubbling over with enthusiasm. The Romsey Brut matched the occasion brilliantly as my buddy declared, "this is truly a five-wicket-haul bottle of bubbly". A blend of very slow ripening Chardonnay and Pinot Noir with often a substantial proportion of reserve wine to ensure that the authentic house style of Cope-Williams is maintained year after year, this is one of the most delicious bruts on the market. Of course the Brits lost that test as well as the rest five-zip. Thanks God for good
wine that can lift any occasion.
AUSTRALIAN ORGANIC WINES
Robinvale Wines Demeter 2005 Auslese Lexia
Robinvale Wines have been operating since 1976, and for many years when people thought organic wine, they were the first brand, and sometimes the only brand, that spilled out of people's mouths. Now there are so many new organic wine producers in Australia, it's good to see that Robinvale aren't resting on their laurels, but continue to be innovative, leading the way with interesting new varieties. First out of the case, we decided to chill their 2005 Auslese Lexia Sweet White, and once out of the fridge it didn't last long. This is just so drinkable, very enjoyable, it tastes of fun and not taking life too seriously. This luscious drop's palate features ripe and delicious tropical fruit with honeyed muscat characters. Suitable for vegans and vegetarians, it's non-cloying and balanced with fine cleansing acid. As a Certified Demeter Biodynamic wine, it's been produced using environmentally friendly, ecologically safe biological methods to activate and nurture the life of the soil, without the use of artificial or synthetic chemical pesticides, fungicides, weedicides, fertilisers and other unnecessary additives. That's fantastic of course – and in this case, even better, because it's a tasty aromatic drop and a very accessible way to begin a journey into the healthy realm of organic viticulture.
www.organicwines.com.au
Captains Creek Organic Wines 2001 Chardonnay
This family-owned and operated vineyard in Daylesford, Victoria produces hand-crafted premium quality certified organic wines from the Burgundian grape varieties Chardonnay and Pinot Noir. Their 2001 chardonnay has a gorgeous, fresh taste with hints of honeydew melons and cashew nuts persisting within subtle but classy oak characters. Barrel fermented with natural malolactic fermentation, it's a full-bodied, well-balanced wine with great intensity. No chemical additives are used throughout the wine-making and the essential preservative sulphur dioxide has been kept to a minimum.
Kalleske Wines 2004 Clarry`s Barossa Red
In South Australia`s celebrated Barossa Valley, the Kalleske family have been farming and growing grapes since the 1800s. A blend of Grenache (80%) and Shiraz (20%), this is one of the best organic reds we`ve tasted. Already critically acclaimed, this rich ripe fruity drop has a quality of density which makes it a delicious delight to appreciate, with very soft tannins but an overall muscularity to the shiraz. The nose shows uplifting aromas of ripe raspberry, cloves and sweet spice, an appetising prelude to a delightfully mouthwatering genuine family estate wine.
Pig In The House 2004 Organic Cabernet Sauvignon
We just LOVE the mantra of the good couple who produce the
Pig in the House wines, Jason and Rebecca O'Dea: "our ultimate desire
is to live in a chemical-free, sustainable environment producing wine that reflects
where we live and what we believe in … converting to organic production was
the right thing to do for us, the environment, those who consume our
produce, and future generations". A wonderful vision, and the hard work
behind that quest has well and truly come up with the goods: just 98 cases
from a 15-acre vineyard outside Cowra in the lovely Central Ranges of
New South Wales. This Cab Sauv has aromas of stewed berries, with a full, rich
palate of wild berry, soft tannins and a long earthy finish.
www.ploughandladle.com.au
Pig In The House 2005 Organic Shiraz
And where does the name come from? The vineyard was originally
home to 20 free-range pigs! Now if you're a sangiovese-kid, as in one of those
Eastern Suburbs types who has long-since expunged your taste for shiraz,
having upgraded your wine-snob sensibility to grenache, mourvedre, zinfandel,
durif, dolcetto and barbera, among others, this organic shiraz is the best
reason yet to return to this classic 150-year-old variety. Indeed it's a bloody
Australian thing to do, since shiraz is only from here and the
Rhone Valley – so grilling fish, having pasta or roast vegies?
Then this Pig in the House organic shiraz is 100% "new directions".
'Cos buddy if the word "organic"ain't appearing in your imbibement-boasts,
you're slipping not just into wine history, but into over-chemicalised obsolescence.
And the varietal plum, cherries and hint of American oak which accentuate
the harmonious finish of this quite delightful shiraz make it well worth seeking out
for reasons hedonistic rather than just health.
www.ploughandladle.com.au
Shiraz Energised Wine by Antonio Palena
Looking for something even more progressive in the certified organic wine market?
This wine is unique in that it's the first wine available that has been passed
through an Ecovortex=B unit. Hard to tell exactly what this does, but according
to vigneron Antonio Palena, it enhances the smooth palate and full flavour
of this classic variety, which has been grown in the golden mile region
of Barmera in South Australia. It is very low in sulphur which means that
asthmatics who are very sensitive to sulphur are unlikely to be affected.
And as for the taste – a very nice drop! Light-bodied, fruity, Italian style.
For more information contact the winemaker via: (08) 8588 1147.
Thistle Hill Premium Cabernet Sauvignon 2001
It's taken a while to review this one as we had a big night thanks to the generous contributions of the crew at Thistle Hill, which meant we lost our tasting notes! Created in the picturesque Erudgere Valley, ten k's down the road from Mudgee, this Cab Sauv has a bouquet of plum, ripe berries and sweet American oak. Good complex palate with plum, spice and tobacco flavours from the dedicated hands of winemaker David Robertson. In the end we went out and bought another batch of these wines to review a second time. Had a bloody good time all over again! Recommended to drink anywhere from 2005-2010.
www.thistlehill.com.au
Rosnay Triple Blend 2003
Mint and spearmint aromas – and a soft plum palate finishing with solid but supple tannins. The wine was partially matured in old oak barrels for 12 months, and is also very low in sulfur, with just 11 parts per million free sulfur. But, we hear you ask, is it any good? On this deeply plum red, Rosnay Wines have sailed a flavoursome course into the stratosphere. What a ripper drop! This red could become the flagship of the Australian organic wine industry. Three cheers for family-owned boutique wineries … drink now for enjoyment, or watch this one improve for the next five years.
www.rosnaywines.com.au
ABOUT THE REVIEWERS
Adrian Read, former editor of Australian Gourmet, former consultant to Penfolds and other wineries and now with his own direct marketing wine business, The Adrian Read Selections (wineman@bigpond.net.au).
Ronnie Stricke grew up in a wine cellar in South Africa and now happily helps clients put together their own; he advises customers on which wines go with what foods and is wine consultant to Karen McLeod, owner of the premier event planning company, Celebrity Blonde, in Sydney.
Meghan Williams started drinking wine at an early age "at my late grandfather's table in California and the wines we drank were usually French and usually a Grand Cru. My grandfather was a founding member of the Beverly Hills Wine and Food Society, in California, and is the only man I have ever known who had French crystal Baccarat Romanee Conti wine glasses in multiples of 12 and used them! Basically I am a "label drinker", which means I find a winemaker/vineyard I like and then buy more of it. Of course, like so many, I am more than a little star-struck at the fabulous wines being made in Australia and am gleefully getting to know some big Aussie reds and cool whites!
Stewart Dawes drinks wine to help him cope with the gruellying hours he puts in being SEO specialist not just for our site but also for our range of hospitality clients. He also does our Twitter account, however NEVER after half a bottle of wine as he discovered that being a bit tipsy on twitter is a fast way to look like a bloody fool.
Paul Keung is a writer, blogger, foodie, wine lover and brand consultant based in Christchurch, New Zealand. He's never met a #NZwine he didn't like, and currently holds the world record for tweeting the hashtag #NZwine more times than any human in history. Get to know him via his Paul Keung twitter account or via his instagram.
More Foodie Stuff:
I've Got the Quay: Sydney's Globally Awarded CBD Restaurant
Over Coffee: Cafe society with business coach Rob Borg
From the Wharf: Otto Ristorante still among Sydney's Best
Our London Scout: Review of Jamie Oliver's Barbecoa
Flavour of the Year: Alvin Quah from Masterchef
Fact or Fiction: Are these Sydney's 20 Best Cafes?
A Foodie Celebrity: Max Markson's Favourite Cafes & Bars
Off the Beaten Track: Port Macquarie Cafes & Restaurants
Lovin' it Local: The Coffee's Good in Hurlstone Park
Get it Gluten-Free: Gluten-Free Restaurants
Out to Lunch: Cafe Four Ate Five in Surry Hills
Filmic Foodies: Sydney Underground Film Festival Launch
Hard Core: Where to Taste or Buy Absinthe in Sydney
Socialising: Sydney Good Food & Wine Show
Tea Time: Australian Tea Company 'WorldParTea' in Review
Healing thru the Gut: Health in a Bag Gluten-free Wholefoods
When You Gotta Get Stuff: Sydney Hospitality Suppliers
To get SEO and social media / twitter accounts happening for your hospitality business, contact Stewart Dawes, Marketing & Development Director of Atomic Digital  or check out their digital marketing website.
Previous Liquification
The Health Benefits of Herbal Tea …
Herbal teas are growing in popularity as people are combining socialising with friends in a cafe with an opportunity to also improve their health. The soothing effects of sipping a hot cup of tea can provide some respite from our frantic work environments. Popular herbal teas available in cafes include chamomile, peppermint and green tea. Historically chamomile was used by Anglo-Saxons as one of their nine sacred herbs. It was also used to embalm the body of the Egyptian Pharaoh Rhamses II. Chamomile is an excellent tea to relieve digestive disturbances related to stress, as it is an anti-spasmodic and is soothing to the stomach and the nerves. It also has a mild anti-inflammatory effect and an…