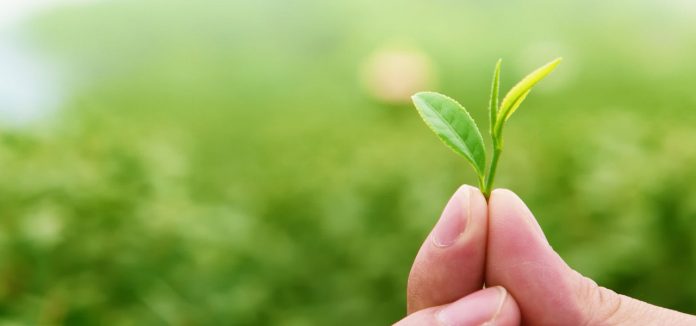 JANE LOUISE reviews the teas of World Par-Tea with a bit of help from her friends…
"If a man has no tea in him, he is incapable of understanding truth and beauty." ~Japanese Proverb
I must have one of the world's best jobs right now. Recently I was sent 13 teas to taste and review. So I figured the best way to do this was to grab a couple of other people and make a high tea event of it, tasting as many teas as we could brew. All afternoon the kitchen kettle boiled, pans simmered with aromatic chai, and fruit teas found their way to the fridge to enjoy later. A plate of freshly baked scones with jam and whipped cream made it to the table and we settled in. Here are the results.
English Breakfast Premium
While accounts of the origins of English Breakfast tea spread from Scotland to America, breakfast tea is a widely popular tea both in England and pretty much everywhere else in the western world. World Par-Tea's English Breakfast Premium is a blend of red Chinese tea and Ceylon leaves, and is an invigorating, full bodied black tea which I'd be happy to drink after my bacon and eggs any day! English Breakfast tea has a long history and World Par-Tea's English Breakfast Premium ranks highly among the many brands I've tried in the past.
Irish Breakfast
World Par-Tea's Irish Breakfast is another robust black tea, this one being a blend of dark teas from India and Ceylon. It's made for a quick brew, to be served with milk, and is another tea which is (obviously!) made with breakfast in mind. Some drink this with lemon or sugar instead of milk. Wikipedia informs us, "In Ireland, it is not referred to as "Irish Breakfast tea", but simply as "tea". It is enjoyed throughout the day and evening." Irish Breakfast has long been a favourite of mine – World Par-Tea's Irish Breakfast is a finely balanced blend which is immensely enjoyable.
Earl Grey Tea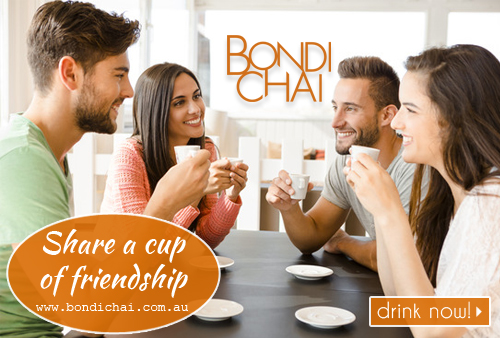 A uniquely enticing and aromatic blend of Chinese black tea, blue cornflowers and bergamot, World Par-Tea's Earl Grey is delicious either with or without milk. Light yet flavoursome, it exudes a hint of the exotic East. While my high tea companions and I didn't get to this on the day, perhaps we should have. You just can't help but think of afternoon tea parties, dainty sandwiches, warm scones and scrumptious small cakes, with a stringed quartet playing in the background!
Pina Colada
World Par-Tea's website simply says of their Pina Colada blend, "An exotic fruit infusion made with pineapple bits, desiccated coconut, hibiscus, apple pieces and rose-hip peels. A lovely infusion, hot or iced." While I found it a bit sweet while hot, I absolutely loved it as a cold tea. This would work with a few fresh slices of lemon and perhaps some mint – made as a strong brew it could also be mixed with mineral water. And yes, in my opinion it would also go well with white rum! Another way to enjoy this tea would be a jelly – served as a tropical, grown up dessert dished up with lime sorbet, Pina Colada would go down a treat in my house. But I'll keep that one a secret until my next dinner party.
Wild Berries
Another fruity blend tea with wild berries, blueberries, rose-hip peel, hibiscus blooms, elderberries, black currant leaves and strawberry leaves. As World Par-Tea's site says, "It's heaven in every mouthful". Again, this can be drunk hot or cold (equally nice as it's not too sweet and has the perfect tang of the berries) or served as a jelly. This would be fabulous served as a cold tea with chunks of fresh orange and apple, the bright red colour almost giving the appearance of a non-alcoholic sangria. What I like about teas being served cold is that there's something delicious to offer the non-drinkers who usually get left out. Bring this out at your next barbeque and you're sure to be met with cheers of approval!
Jasmine Dragon Pearl
I love the imagery the name 'Jasmine Dragon Pearl' conjures up. Our tea party had the most fun with this, watching the hand rolled green tea and white tea buds slowly unfurl in the hot water. With a bit of imagination, we could see the 'dragons' in the shapes of the leaves. Infused with jasmine, this tea is delicate and subtle, well suited to drinking after an Asian meal. I also like to drink this after indulging in a greasy take away like fish and chips, or any time I want to take time out for ten or fifteen minutes. For me, this is what drinking tea is about – sitting back, enjoying the moment, relaxing and savouring the flavour. This is the tea I drink when I want to treat myself. It's also great value when you consider you can refresh the pearls up to six times – many believe it tastes better on the second and third refresh.
Tropical Green Tea
World Par-Tea's packaging states, "a full bodied green tea with the additional tropical flavours of coconut, lime and flower petals. Perfect for summer holidays, real or imagined." The lime is the stand-out ingredient in this for me. Again referring to Wikipedia, it states, "Over the last few decades green tea has been subjected to many scientific and medical studies to determine the extent of its long-purported health benefits, with some evidence suggesting regular green tea drinkers may have lower chances of heart disease and developing certain types of cancer." World Par-Tea's Tropical Green Tea is a great way to keep yourself healthy while drinking something tasty.
Mexican Mango Chilli
World Par-Tea's Mexican Mango Chilli is described as "A mouth watering blend of an 'exotic black tea' with the superb sweetness of mango bits, pomegranate, cactus blossoms and the warmth of chilli pods". The blend itself looks and smells intriguing, and friends who also like tea were more than a little interested in my verdict. It does live up to its description, is well balanced between the sweetness of the mango and the pepper of the chilli. I was very pleasantly surprised with this, imagining that it might be too hot, but it works very well. Definitely one to buy for the tea connoisseur in your life.
Turkish Apple and Rose
Traditionally the Turks drink black tea, but the most popular of the Turkish herbal teas include apple, rosehip and linden flower. Tea is served in a small glass, and not being ones to mess with tradition, is how we served World Par-Tea's Turkish Apple and Rose. Caffeine free and naturally sweet, it's a great way to round off a meal. It's refreshing, light and aromatic. I love the chunks of apple and the whole rose buds in this tea. There's something about a tea that doesn't just taste good, but looks and smells fabulous – it offers an experience rather than just being something to drink. One of my fellow high tea participants found this transported her right back to her holidays in Turkey, especially to the first time she was offered apple tea.
Organic Chai Masala
Masala Chai is a spiced tea from India, with the simplest form of preparation being to simmer or boil a mixture of water, milk and the loose leaf tea. World Par-Tea's organic chai blend, made from premium black tea, cloves, cinnamon, cardamom and black pepper, is a unique version of this. In contrast to the creaminess of World Par-Tea's Chocolate Chai, this Chai Masala has a very zesty bite to it. I made it a little too strong initially, but watered down with a bit more milk it came into its own. Great for the afternoon, the pepper gives a sharp wake up call to the drinker. Delicious, yet probably better suited to the more adventurous tea drinker.
Kahva Kashmiri Chai
In contrast with Masala chai, a Kashmiri chai includes almonds and saffron in the blend. World Par-Tea's Kahva Kashmiri Chai is blended from strong green tea, cinnamon, almonds, cardamom and a hint of jasmine and saffron. ('Kahva' refers to the green tea, and not the Fijian Carva.) This was the tea I was looking forward to trying the most, and I wasn't disappointed. I cooked it up on the stove as I love how the aroma fills the kitchen. Spicier than the Masala, I feel almost guilty in admitting I added sugar to it, but there you have it! Of the three World Par-Tea chai blends I've tried to date, this is my favourite, solely for its spiciness.
Gardener's Choice
While I didn't sip this in the garden, as the packaging imaginatively suggests, World Par-Tea's blend of premium Japanese green tea, rose buds, lemon myrtle and marigold flowers does look like it has been plucked straight from the garden and is one of the most aromatic I've tried. To be honest, I wouldn't mind throwing a few spoonfuls into a long relaxing bath!
Moroccan Mint
This tea is commonly served in the bazaars of Morocco. It is usually served in a glass and sweetened heavily with sugar. World Par-Tea's traditional style Moroccan Mint is made with green tea, mint and ginger. Refreshing to the last drop, I found it great to drink without adding any sugar. I was afraid the ginger would overpower but World Par-Tea has yet again found just the right balance.
In Summary: Pleasure & Passion
Overall, World Par-Tea's attention to detail and high quality ensures all their teas give maximum pleasure to the drinker. They clearly not only know their tea, but have a great passion for it. World Par-Tea's teas are something I'd be proud to serve at home and pleased to find in my local café.
To find out more there's an online interview with the passionate soul behind World Par-Tea, Kerrie McMahon, which you can check out by clicking here.
More Products …
Bondi Chai
Dcider Australia Cider
Rosnay Organic Wines
New Zealand Wines
Australian Organic Wines
TEA SEO …
Green Tea Shops Suppliers Outlets Online Stores Sydney Melbourne Brisbane Australia
Black Tea Suppliers Shops Sydney Melbourne Brisbane Australia
Herbal Infusions Sydney Melbourne Brisbane Australia
Flavoured Black Tea Shops Online Stores Sydney Melbourne Brisbane Australia
White Tea Shops Online Stores Sydney Melbourne Brisbane Australia
Oolong Tea Shops Online Stores Sydney Melbourne Brisbane Australia
Flavoured Green Tea Shops Online Stores Sydney Melbourne Brisbane Australia
Fruit Infusions Shops Online Stores Sydney Melbourne Brisbane Australia
Tea Accessory Shops Online Stores Sydney Melbourne Brisbane Australia
Tea Blossoms Shops Online Stores Sydney Melbourne Brisbane Australia
Tea Clubs Sydney Melbourne Brisbane Australia
Tea Specials Shops Online Stores Sydney Melbourne Brisbane Australia
Russian Caravan Tea Shops Online Stores Sydney Melbourne Brisbane Australia
Gunpowder Tea Shops Online Stores Sydney Melbourne Brisbane Australia
Organic Chocolate Chai Shops Online Stores Sydney Melbourne Brisbane Australia