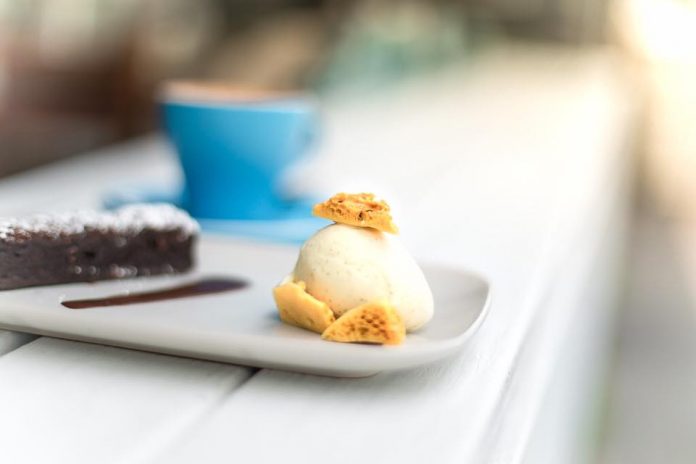 Each year Dee Why improves as a foodie destination, and the arrival of casual fine dining via Twenty Four is yet another reason to enjoy this northern beaches town for much more than its sandy shore.
Like most of the cafes and restaurants on The Strand, Dee Why's beachside boulevard, Twenty Four boasts ocean views and a relaxed atmosphere. The menu combines Australian classics with some unexpected flavours from around the world which seem included to surprise and ultimately satisfy the senses.
Twenty Four simultaneously appeals to the executive dining set, taking their steaks very seriously – Scotch Fillet, Eye Fillet and Rib Eye each occupying a trinity of highest-price items, all steaks served with slaw and your choice of one side and one sauce – their sauces are gluten-free and this is where they vary from conventional steaky scripts, offering not just mushroom and barbeque, but also a scrumptious gorgonzola jus, as well as chimi churri.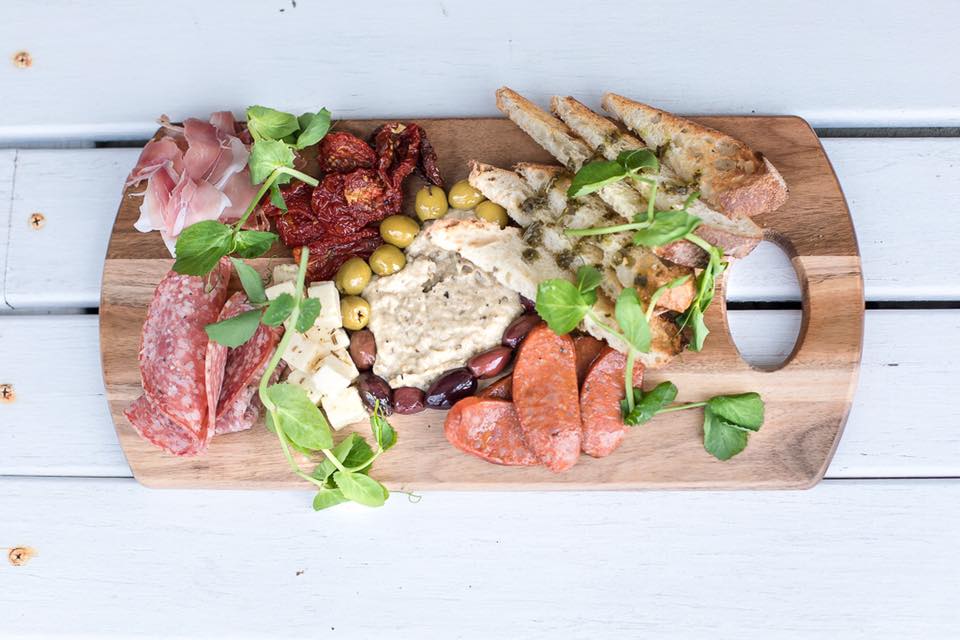 While adhering to many Modern Australian cafe and restaurant norms, Twenty Four has further quirky edges. Starting at the top, the entree Seared Tuna Tacos comes with edamame hummus, sriracha aioli and corn salsa. Sriracha? It's a chilli pepper Thai sauce. Spice fiends, likely means you're gonna love it.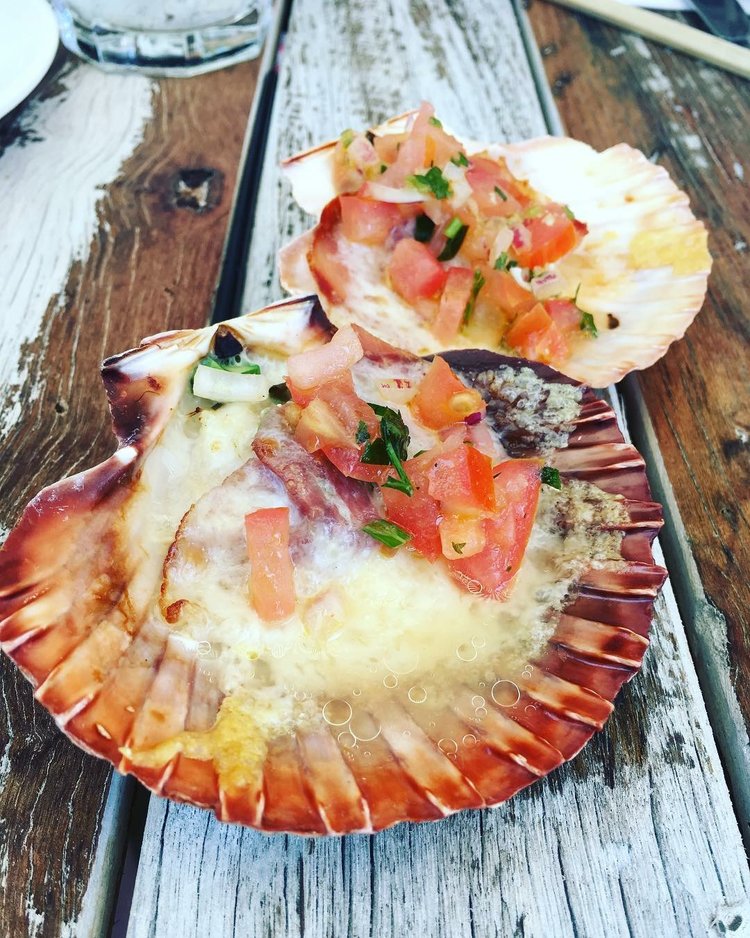 Other entree highlights are the Baked Scallops with prosciutto, manchego cheese and asparagus, and the Goats Cheese Croquettes with pickled beetroot. Simply delicious and culturally delightful, Twenty Four we love your innovative approaches to satisfying our collective palates.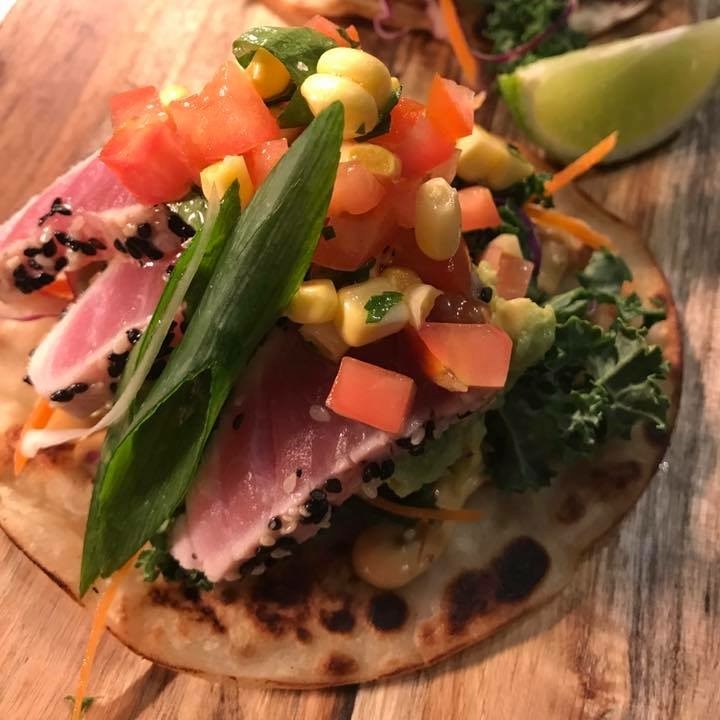 Labne, that Russian/Slavic/Polish fermented milk product, very good for your gut my naturopath informs, gets a run with their Spiced Chicken Skewer with a quinoa, avocado, sweet corn and kale salad. Striking a win for health amongst tasty chicken morsels, what kind of subversive holistic chef is quietly beavering away in their kitchen? Plaudits to head chef Heraldo de Farias and his team for creating fresh, contemporary cuisine designed to delight your taste buds, match the stunning surrounds, all the while helping keep northern beaches types healthier and more magnificent for longer.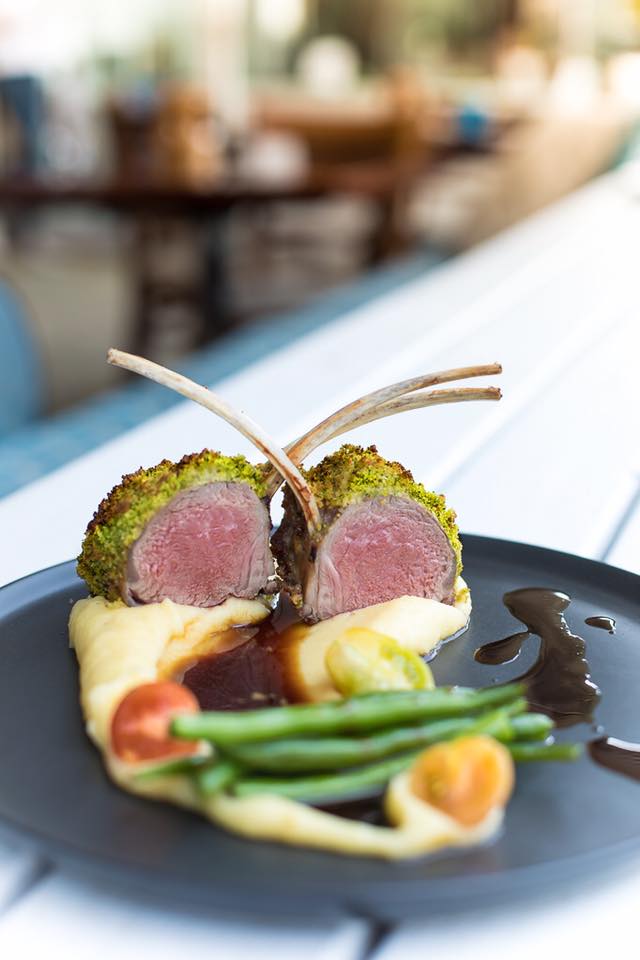 Mains cater to pretty much every tongue on the Sydney foodie radar, nota bene this quick run down the menu: John Dory Fish 'n Chips, Prawn & Mango Salad, Pumpkin Salad, Half Roast Chicken, Wagyu Beef Burger, Chicken Burger, John Dory Fish Burger, Veggie Burger, Pumpkin & Mushroom Gnocchi, Spaghetti Allo Scolglio with Mixed Seafood, and Crispy Skin Barramundi. In catering to a broad range of tastes, Twenty Four also has plenty of vegetarian and gluten free options, making life easier for those with dietary requirements.
Tip for people who have read this far … Thursday night is Steak Night … their amazing quality steaks are just twenty bucks … gotta have.
Applause From Diners
"The perfectly cooked scallops with pork belly is a must for entree." – Ella
"The food was amazing!!! Highlights include crispy skin barramundi and spaghetti allo scoglio." – Corinne
"Beautiful food, lovely staff and a great atmosphere." – Casey
Date night, catch-up or for a function – Twenty Four is upbeat, accessible and delicious. They accept bookings for up to 8 people through their online booking system. For larger groups and functions please email reservations@24deewhy.com
Twenty Four Restaurant & Bar
Ph: (02) 9981 2061
24 The Strand, Dee Why
www.24deewhy.com
www.facebook.com/24DeeWhy