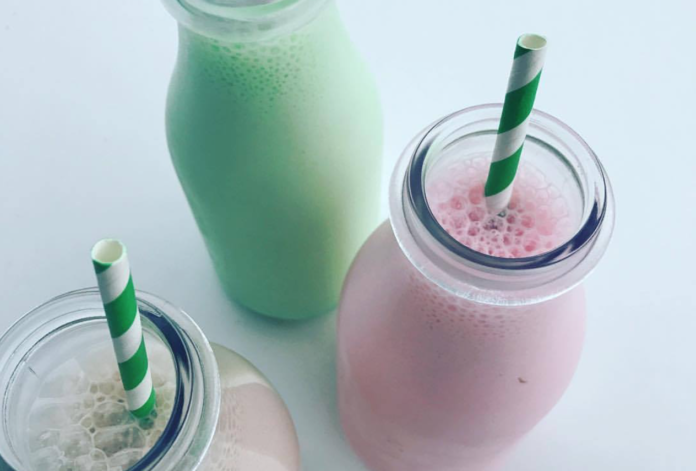 Milkhouse Kurnell
6/10-20 Torres St, Kurnell
facebook.com/milkhousekurnell
instagram.com/milkhousekurnell
www.milkhousekurnell.com.au
Most famous for its tornado in December 2015, Kurnell is a Sydney village with a country-town-meets-the-seaside atmosphere, where in January 2016 friends Carly and Nat realised there was no decent coffee to be found. So they opened their own cafe, Milkhouse, and set about serving Allpress Espresso in what is styled as a beachside milk bar.
Milkhouse could have hung up its flag as only that, a regular cafe for the locals and visitors, except for the delightful intrusion of Nat's heritage, being of Uruguayan descent she was literally bringing something else to the table.
So while many locals happily graze on Sydney cafe fare such as the Milkhouse Burger, their Salami Schiacciata, The Reuben or their Greenie Bowl, it's interesting to observe how many regular Sutherland Shire locals drop by and, with their Aussie drawl, order the El Cubano, or Empanadas such as the spicy chorizo, ricotta and cheddar empanada, or the beef, olive and egg empanada – their empanada ingredients vary pretty much daily.
"I think I'll go the chicken burritos," I overheard a tradie saying on a Thursday morning recently – Australia, what a great land!
So if anyone ever says to you "let's go have Uruguayan food in Kurnell" they're not joshing, this is a real thing and people drive from as far away as Penrith and Palm Beach to experience it.
"But what about the milk?" I hear you scream, because you scream, I scream, we all scream for ice-cream. At Milkhouse Kurnell, dairy is a feature as the name suggests.
They have a soft-serve machine that pleases visitors from age 3 to 93, and also do milkshakes from strawberry to caramel, chocolate, lime and vanilla. Add malt, add thick, or have them with soy or almond milk. Too easy.
Then there's their smoothies in banana, berry, açai or mango, and you can even have Bondi Chai or carrot, ginger and turmeric kombucha as well as their Pigs Pot of Tea, or any array of very decent espresso choices including affogato or iced latte.
What most attracts South American food fans from far and wide is Milkhouse Kurnell's Uruguayan Street Food Sundays, which happen on the last Sunday of every month. Spanish families come not just for the food – they also have pony rides for the kids. And the food is as authentic as it gets in Sydney. Chivito which is Uruguay's national steak sandwich, is a droolworthy combo of scotch fillet, leg ham, fried egg, tomatoes and lettuce, green olives, "salsa golf" on a toasted milk bun. If that's not the best steak sandwich in Sydney, we're not living in Sydney … which is probably about right because Kurnell feels about as un-Sydney as any of our Sydney villages get.
Empanadas for all flavours abound on this special Sunday, as well as Chori Pan, Pancho and Churros, and to make the day complete Carly recommends exploring the sights of Kurnell such as the spectacular windswept cliffs of Cape Solander in the Kamay National Park.
From May to October, these cliffs afford the visual delights of whale-watching as these mighty creatures migrate up the coast.
There's kite-surfing on Bonna Point, a swimming beach and a lot of fishing to be done, plus a food truck at Bonna Point should you be a foodie for whom one taste of a region is never enough.
Also well worth marking in the diary is their recently-launched Kurnell Village Fair on the last weekend in April. Carly revealed there's $50 million of development money being poured into Kurnell by the government, so this little hamlet of 2500 people is set to become more accessible (via a ferry) and better known in the coming years.
For now Kurnell is a little seaside town that time forgot, which just happens to have a pretty unforgettable Uruguayan underbelly.
And you can have a private event at Milkhouse Kurnell, a paella night – while they also do paella catering for private parties in the local area. Sydney needs more paella.
Milkhouse Kurnell
6/10-20 Torres St, Kurnell
facebook.com/milkhousekurnell
instagram.com/milkhousekurnell
www.milkhousekurnell.com.au