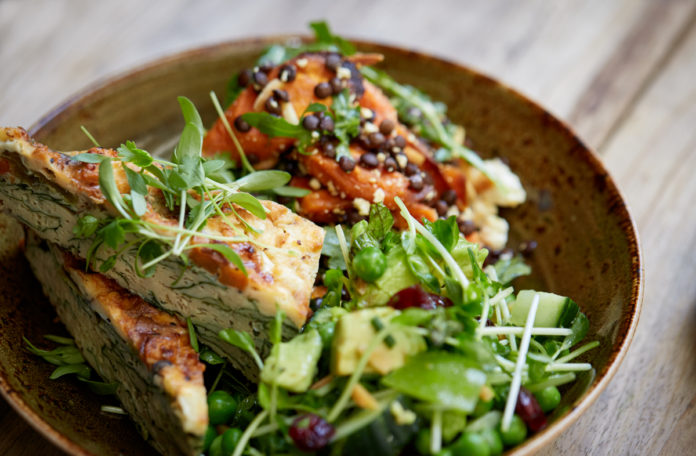 In Melbourne, healthy need not mean lacking in deliciousness when it comes to cafes. Good food made from healthy ingredients can taste truly sublime. Whether you are a yoga bending devotee or someone simply seeking better health, there is nothing quite as good as ethically sourced soul food, brimming with nutrients. Think organic produce, gluten free, paleo-diet, clean food, green sprout crunch and raw food. Here you will find plenty of sugar-free options, no doubt approved by your local Melbourne dentist. Healthy café food has come a long way since the Moosewood Cookbook days and patchouli infused hippie chick waitresses. Melbourne's healthiest cafes have got you covered for great coffee, delicious dishes, and loads of alternative options.
Seedling Café CBD
275 Flinders Lane, Melbourne CBD, Ph – 0401 681 139
349 Little Collins Street, Melbourne CBD, Ph – 0401 681 139
ttps://www.seedlingcafe.com.au/
This café with two great locations in Melbourne's CBD is 100% gluten free and ticks a whole lot of boxes for deliciousness and healthy café options. Yummy fresh juices, smoothies and a host of healthy drink alternatives on the menu. Enjoy superb coffee and visually inspiring things to eat. Think vibrant colours in bright berry concoctions and green produce rich foods. Everything is done well here.
Serotonin Dealer
52 Madden Grove, Burnley, Ph- (03) 9108 1507
https://serotonindealer.com/
The name says it all, if you are at all au fait with neurotransmitters and what our bodies produce when they are really happy. Hence the healthy café food at Serotonin Dealer gets you feeling naturally ecstatic. This joint in Burnley is both café and exercise centre. Chow down on plant-based ingredients prepared with flair. Smashed avo on toast reaches new heights here. They also have a cacao coconut latte for those tropical trippers who dare to be different. A great range of healthy foods on their innovative menu. Well worth a visit!
Combi
Shop 1/140 Ormond Road, Elwood,
http://www.combielwood.com.au/
Awesome healthy cafe food, amid a colourful environment, transports diners to an uber relaxed realm. Packed with nutrient rich dishes and very yummy drinks. Raw food treats and vegan toasted sandwiches are their signature offerings. A visit to Combi will endear the place to you. Organic, refined sugar-free, dairy-free and delicious desserts will rock your boat.
Short Straw
743B Glenferrie Road, Hawthorn, Ph- (03) 9815 3451
https://www.shortstraw.com.au/
You will not be drawing the short straw if you find yourself in this healthy eatery in Hawthorn. Here you will find epicurean expertise meeting nutritious ingredients. The folks who run this café know what they are doing, and they do it very well. Gourmet offerings presented with panache. Melbourne's healthiest cafes will have you savouring every bite and mouthful. Bon appetit.