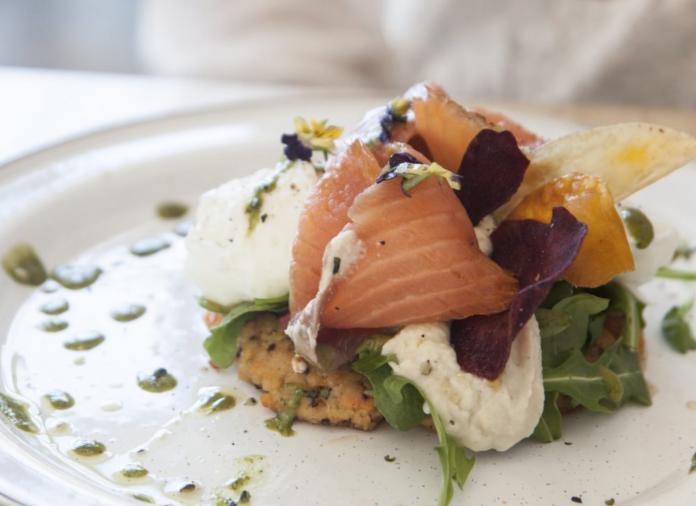 Twenty Four Restaurant & Bar
Ph: (02) 9981 2061
24 The Strand, Dee Why
www.24deewhy.com
www.facebook.com/24DeeWhy
Like most of the cafes and restaurants on The Strand, Dee Why's beachside boulevard, Twenty Four boasts ocean views and a relaxed atmosphere. The menu combines Australian classics with some unexpected flavours from around the world which seem included to surprise and ultimately satisfy the senses. Twenty Four simultaneously appeals to the executive dining set, taking their steaks very seriously – Scotch Fillet, Eye Fillet and Rib Eye each occupying a trinity of highest-price items, all steaks served with slaw and your choice of one side and one sauce – their sauces are gluten-free and this is where they vary from conventional steaky scripts, offering not just mushroom and barbeque, but also a scrumptious gorgonzola jus, as well as chimi churri. Mains cater to pretty much every tongue on the Sydney foodie radar, nota bene this quick run down the menu: John Dory Fish 'n Chips, Prawn & Mango Salad, Pumpkin Salad, Half Roast Chicken, Wagyu Beef Burger, Chicken Burger, John Dory Fish Burger, Veggie Burger, Pumpkin & Mushroom Gnocchi, Spaghetti Allo Scolglio with Mixed Seafood, and Crispy Skin Barramundi. In catering to a broad range of tastes, Twenty Four also has plenty of vegetarian and gluten free options, making life easier for those with dietary requirements.
Girdlers Cafe
7-8 The Strand, Dee Why
Phone (02) 9972 1336
http://www.girdlers.com.au
There's a spot at the south end of Dee Why where the people are real, where you can kick back and take your time, a place where you can always count on a great coffee, a clear view of the ocean and the smell of good things cooking. Some great things on the menu include their Down Under, which is Organic Eggs with Mozzarella, Free Range Smoked Ham & Avocado; the Fresh Prosciutto with Buffalo Mozzarella, Watercress, Tomato, Fresh Oregano and Caramelized Onion; and their Smoked Salmon with Organic Toasted Almonds, Avocado, Fresh Micro Herbs & Cauliflower Sauce.
On Shore Cafe Brasserie
16 The Strand, Dee Why Beach
Ph: (02) 9972 2325
http://www.onshorecafe.com.au
On Shore Cafe Brasserie, Restaurant overlooking spectacular Dee Why Beach, serves breakfast, lunch or dinner 7 days a week. They pride themselves on being regarded as one of best local restaurants & cafes at Dee Why Beach, Northern Beaches. Their extensive menu offers dinners with an array of modern Australian dishes designed to satisfy a broad range of clientele. Highlights include Lightly Battered Perch Fillets with kitchen coleslaw, fries and homemade tartare sauce; New Zealand Lemon Sole – grilled whole fish, coleslaw, lemon wedge, & fries; their Fisherman's Catch – grilled fresh Atlantic salmon, baby octopus, king prawns, oyster in a half shell, freshly shelled scallop, calamari, battered perch fillets & chips; and Crispy Skinned Atlantic Salmon – a fresh fillet served with sautéed baby spinach, oyster mushrooms, bok choy and herbed olive oil. On Shore only use the freshest and highest quality seasonal ingredients, with plenty of gluten free options. You can enjoy a wonderful meal followed by a delightful stroll on the beach to walk it all off. They also have a kids menu and function menu for all budgets.
Other Things To Do In Dee Why
Looking for a chiropractor click here for Dee Why's finest
Check out this Dee Why podiatrist http://deewhypodiatry.com.au
Yep there's a Fitness First in Dee Why if running on the beach isn't enough …
Sandbar Cafe
25 The Strand, Dee Why Beach
Ph: (02) 9984 8444
http://www.sandbardeewhy.net.au
Sandbar Cafe has created a mouth-watering lunch and dinner menu with a very complementary wine menu (not "complimentary" as their website states, that means free wine yay!). Their cafe features modern Australian cuisine with a classic edge and they promise fantastic variety and great value for money. Highlights include their Braised Lamb Shank with sauteed kale, cannellini beans, roast garlic mash & gremolata; Emerald Valley Grass-Fed Scotch Fillet served with grilled asparagus, roasted tomato, rustic potatoes and red wine jus; and Macadamia Nut-Crusted Chicken Breast on pumpkin risotto cake with wilted spinach, rocket oil and balsamic. Take the family, catch up with friends or just relax with coffee and read the news on your mobile phone.
Seachange Cafe
Shop 3/20 The Strand, Dee Why Beach
Ph: (02) 9971 9692
http://www.seachangecafe.com.au
Perfectly situated in the heart of Dee Why's bustling traffic strip, Seachange Cafe not only boasts stunning ocean views but also provides a sanctuary from the crush of people. Seachange Cafe has, within its limited space, plenty to enjoy. You can sit al fresco out the front and admire the tireless ocean with its ever-changing moods. Or you can squeeze into the tightly-knit but terrific tables from two to eight diners still within eyeshot of the beach. Or finally you may find yourself in the solitary red booth at the back of the cafe where you can catch the buzz of the kitchen and feel decidedly part of it all. Seachange is all about making life easier for its customers, whether that's through the consistently great coffee to wake you up in the morning, or seeing the wonderful sparkle in the eyes of everyone who works there, it's no surprise that despite the tight fit involved, the place was packed. And if the two dishes we selected are anything to go by, Seachange has a lot more to offer. Including the appealing prospect of walking off the consumption with one of the best views our beloved city has to offer.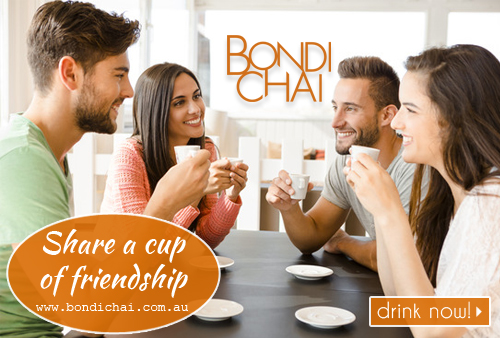 HongFa Chinese BBQ Restaurant
21 Oaks Ave, Dee Why
Ph: (02) 8068 2289
"The best Chinese restaurant on Sydney's Northern Beaches. Food is excellent and made on-site. Full marks to waitress Caroline and Connie the owner," is one of many glowing reviews on Hongfa's Facebook page – for indeed this is a place much valued by locals. Hongfa have a large range of Chinese food to choose from with an addition of a few Thai and Malaysian dishes, and the duck laksa is generally regarded as "incredible". Many people have all their major family events at HongFa, as all their food is exceptional and diners report they're always made to feel very welcome. Make sure you order their Hongfa Roast Duck, the Sizzling Mongolian Lamb, or Garlic King Prawns to satisfy the craving we all get for quality Chinese food. When done as well as HongFa does it, you'd only conclude that Chinese food is the best cuisine in the world.
Livoti's Trattoria, Deli & Panino Bar
13-15 Francis St, Dee Why
Ph: (02) 9981 3550
Livotis offers quality Italian food at a reasonable price in Dee Why on the Northern Beaches. By far one of the best Italian restaurants in the area, very authentic Italian. Generous sizes and very reasonable prices. The garlic bread is mouth watering, bococcini salad is awesome, as is the calamari and the garlic prawns. For something simple, go the neapolitana penne or basil pesto. Mouth-watering is the best way to describe their food. You can not go past the family atmosphere and Facebook fans say "OMG the food". Authentic and real and loads on a plate, if you want Italian and by that we mean a real Italian experience cooked with love then Livoti's is the place for you. The tiramisu is one of the best in Sydney.