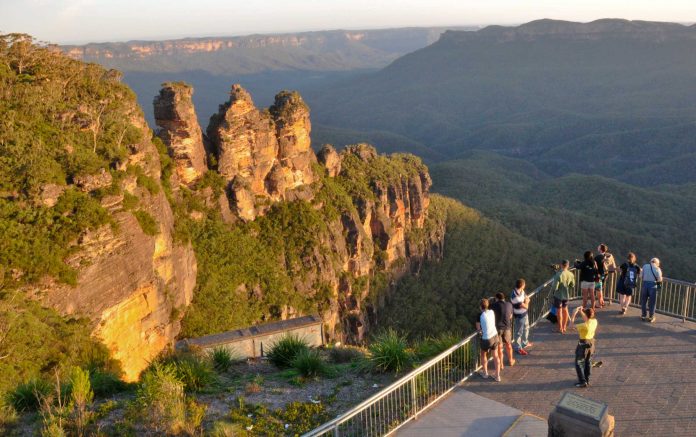 KATRINA ROBERTSON travelled with Aussie Farmstay on a tour to take in the sights and tastes of the Blue Mountains and beyond…
As a travel writer I have abundant opportunities for adventures, and last month did not disappoint me. On a quest to discover genuine Australian food in the bush I chose to travel with the boutique travel company Aussie Farmstay and Bush Adventures who promised that they show passengers real Australian culture.
I got exactly what I was looking for plus a whole lot more in three days of adventure which felt more like a week once I'd returned to Sydney and had time to fully digest (pun intended) what I'd experienced.
Right from the start we were treated to excitement as we met the koalas and other Australian Native animals at the Koala Sanctuary Wildlife Park. After meeting, touching and feeding the animals it was our time to be fed and our guide and tour operator Sally didn't disappoint. Morning tea on this day, as with every other was a feast carefully and attractively presented in a picnic setting to delight all our senses.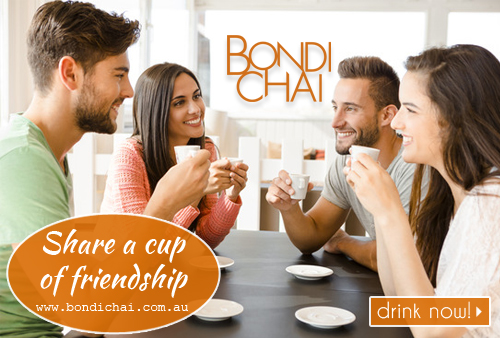 Along with a cup of tea, coffee, chocolate or juice there was abundant fresh fruit and scones with butter and jam. Sitting under a tree, eating and chatting to get to know the friends who I would spend four days with was a lovely way to start the tour.
Of course if you are driving to the Bush from Sydney there is going to be time spent sitting in a vehicle. This was actually a pleasant experience. The scenery is ever changing with wildlife, especially birds, a constant feature. Sally has comprehensive collection of Australian and international music to listen to and she also has a mobile library so passengers can read up on Australian history, wildlife, culture, geography… everything you need to know about the Land of Oz.
Lunch on our first day was an introduction to the way we'd enjoy our daytime meal throughout the tour. A help yourself feast of fresh fruit and salad, sliced meats and cheeses and some very Australian condiments were supplied for us to make our own crusty rolls or picnic plates. Sally's efficiency in assembling a table with cloth and utensils, bowls, napkins and cutlery, reminiscent of a restaurant was surprising.
By the end of the first day we had reached Mudgee and were treated to a range of vineyard cellar doors to visit. We started with Logan wines where there are three ranges of wines from two local regions to choose from. They also offer coffee and cake. Onto High Valley Wine and Cheese and an afternoon snack of a mezze platter with wine was a treat!
That night in Mudgee we had free rein to choose our own restaurant for dinner, and the choice was overwhelming with many different cuisines. Our group decided to eat together at the Mudgee Brewing Company where we not only had a range of quirky modern Australian food to choose from but also a range of craft beer brewed on site.
On day two of the tour morning tea and lunch were again enjoyed as we travelled through historic NSW towns and villages and had the opportunity to explore. But that evening came the highlight of the tour for all involved. On the historic farm of Inglevale we met the friendliest Aussies I've ever met. We were welcomed and educated and treated to a night of entertainment around the campfire unrivalled by any other experience I've had in Australia.
The dinner that night was Fair Dinkum Aussie tucker with BBQ'ed Kangaroo, lamb and sausages. We had damper for desert, which was served with butter and Golden Syrup, a treat called Cocky's Joy. And in the morning a hearty farm cooked breakfast of eggs, bacon, tomato and toast greeted us.
On the way back to Sydney we stopped in at Bathurst for another delicious morning tea (today with the distinctly Aussie Anzac biscuits) and then spent all afternoon exploring the Blue Mountains. Our last picnic lunch in a Katoomba park was a final experience of a fantastic culinary adventure which had taught me a lot about Aussie food, but so much more about Aussie people, history, nature, culture and wildlife.
As an adventure and experience of Australian life I highly recommend you get in touch with Sally from Aussie Farmstay and Bush Adventures and take her up on one of these Blue Mountains tours – they're truly an inspirtional experience.
To see more about these tours, click here.