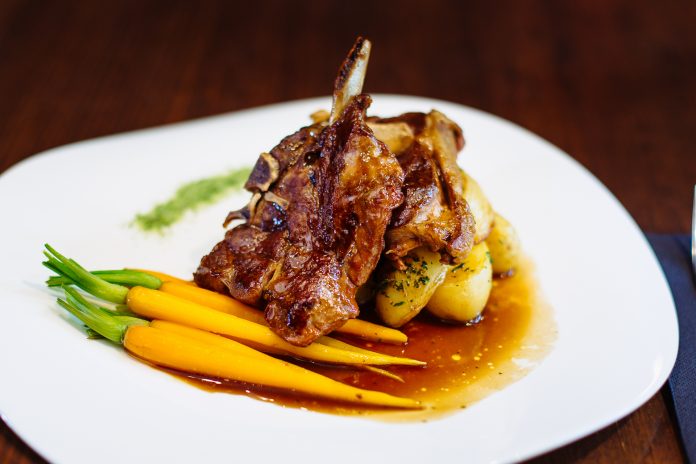 Australia's Irish heritage means there's a great selection of Irish pubs and Irish pub food around Sydney – if you just know ehere to look! Irish-born MARCUS DERVIN, sharepoint developer and fervent Sydneyphile, gives us the inside running…
Cock'N'Bull
89 Ebley St
Bondi Junction NSW 2022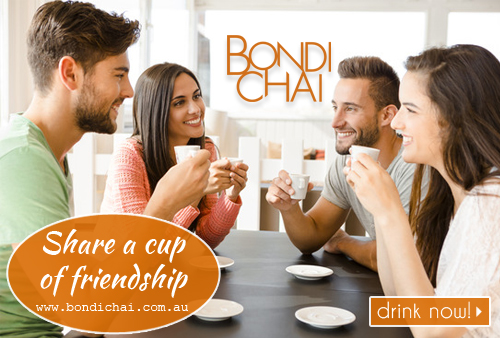 The Cock n'Bull is well known for hosting new Irish arrivals to Sydney. Yearning for a taste of food from home, and a guinness, Irish backpackers arrive here in droves. Thursday night is a great night to go as there is live Irish music.
Some of my favourite dishes are:
Bangers & Mash
Shepherds Pie (almost as good as my mums)
Bacon & Cabbage (a truly authentic Irish meal)
Mercantile Hotel
25 George St
The Rocks NSW 2000
The Mercantile is Australia's longest running Irish pub. It is a firm favourite for weary Irish travellers, and is packed every weekend. You are transported to a pub in Dublin, Cork, or any major town in Ireland when having a pint at the Mercantile.
Don't miss out on the steak n guinness pie, the traditional Irish stew is delicious, and there is nothing to remedy a night out than a full Irish breakfast in the morning at the Mercantile.
P J O'Brien's Irish Pub
57 King St
Sydney NSW 2000
PJ's is a well known destination and has a number of pubs in Australia, this one is the most popular. I enjoy meeting with fellow business owners here after a day in the office, and looking at the number of suits in the bar, we are not the only ones. People come to see the sports here, it's in the heart of the CBD, and the guinness is top notch. There is plenty of bar food, with pizzas, and chips being popular. The Irish soda bread is a favourite also. If you want something more hearty, then McDonnell's Irish Chicken Curry is recommended.
Scruffy Murphy's Hotel
43-49 Goulburn St
Sydney NSW 2000
Scruffy's is the kind of place you end up in at the end of the night, when you don't mind if it's a dive – because it is. It's full of your Irish backpackers having a (very) good time, and it's open until 6am or so. They also do good food however in the Goose Garden Bistro. An Irish breakfast is just $9.95 (at time of writing – early 2014) when purchasing a drink (they assume that won't be your last), and you can get that anytime of the day. Irish Stew, Bangers & Mash, and Steak & Guinness Pie are all popular (just not as popular as the guinness).
Durty Nelly's Bar & Print Room Restaurant
9-11 Glenmore Rd
Paddington NSW 2021
A review of Irish restaurants & pubs is not complete without including Durty Nellys. It's well known for trad sessions on Sundays (traditional Irish music live), and the Print Room restaurant. This isn't your normal pub fare, the cheese pannacotta entre is delicious as is the ocean trout. And for mains consider the shoulder of lamb, trout with cauliflower and potato puree or the mushroom risotto.
The Porterhouse
233 Riley St
Surry Hills NSW 2010
Set in the heart of Surry Hills, this pub is set in a beautiful building. I was there recently and availed of the good deal they had on chicken schitnzel and chips. My comrade selected the same, and we were both happy, I had the mushroom sauce and he had the pepper sauce. You can't go wrong. The guinness is superb. You can also have braised tender lamb shanks, pork fillet, grilled barrumundi and all the usual Irish pub food.
The difference with the porterhouse is the clientele, it's not so full of Irish backpackers, there is a mix of people and a good number come for the good food rather than just the pints. So if you would like a good meal, a relaxing vibe, in a beautiful pub, check it out. There is outdoor seating also.
P.J. Gallagher's Irish Pub
Entertainment Quarter
1 Bent St
Moore Park NSW 2021
Not to be confused with PJ O' Briens, PJ Gallaghers is a truly beautiful pub, and a great place to go if heading to Moore Park cinemas, or the Holden Pavillion.
Partners with Taste Ireland, the best produce is imported and delivered here. Irish Stew, Lamb Shanks, Steak & Guinness Pie, and Irish Pork Sausage are worthy meals, especially if you have never eaten Irish pork sausages. If you have, then no doubt you will be ordering more here asap.
Mulligans Irish Restaurant
137 Cleveland St
Chippendale NSW 2008
Mulligans is actually a restaurant, not a pub with a restaurant, that makes it unique in Sydney. It has deservedly won awards in the Sydney's Best Restaurants competition in 2009 and 2010. It has vegetarian and gluten free options which is great for me, as I'm not too keen on the gluten. The homemade soda bread is to die for. And all the traditional Irish meals are available – bacon & cabbage, irish stew, beef & guinness pie and more. The difference here is the care and quality that goes into these meals. Focusing only on serving meals, Mulligans does not rely on income from the bar, so the food really is spectacular.
O'Donoghue's Irish Pub
99 Great Western Hwy
Emu Plains NSW 2750
O' Donoghues is on the very edge of Sydney at the foot of the blue mountains. A great old pub with a genuine history, you can feel it in the walls. O'Donoghue's serves food, a mixed buffet being an option. Antipasto, char-grilled chicken breast with diane sauce, beef & red wine casserole are not the usual Irish meals that are served, but this is refreshing as in Ireland people don't eat steak & guinness pies or bangers n mash every night. But of course, being an Irish pub, all of that is available too.
The Mean Fiddler
Commercial Rd
Rouse Hill NSW 2155
The mean fiddler has been going since 1826. This is a popular spot amongst locals and being far from the CBD and Bondi, is not full of Irish backpackers. The Bistro menu is full of offerings and the burgers are really popular. The $10 special every night is a favourite, especially Thursdays when it's fish and chips.
To check out what Marcus does for a crust click here: sharepoint development