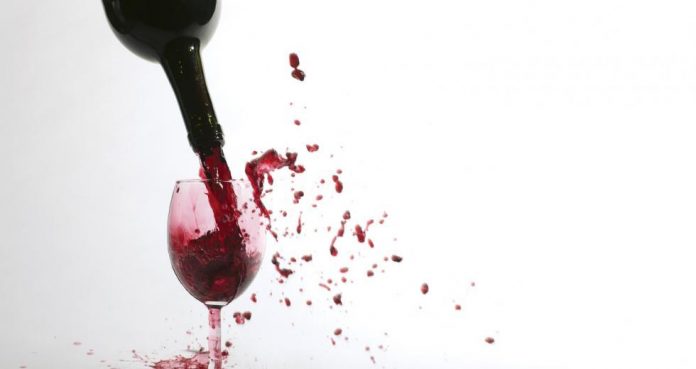 JEANETTE MORGAN, JANE LOUISE and STEWART DAWES are the healthiest alcoholics in Sydney due to their vast reviewings of organic wine – they don't sleep on park benches, they sleep at the Hilton courtesy of Paris
Windowrie"The Mill" Central Ranges Sauvignon Blanc Semillon
And so it is, in the it-ness of the one-ness universe, ever disparating, that we journeyed palatially into the joys of this fine wine. Our gregarious human feature on the "about us" page, Mr Sway Drury,popped over for a Dulwich Hill bonding session and proceeded to regale the quasi-royal us-ness with ghost stories par-excellence. True to his very-ancient Finnish roots, the man could make your blood freeze as though the very bones of nothingness were dancing on your grave. And so, surely enough, we drank – an excellent wine – as Sway assured us that the scariest Sydney ghost walk was indeed the Manly one, and we imbibed ever-onwards past our wine review duties through the most excellent Pig in the House 2008 shiraz, coz ain't nobody gonna stop us now/then. And by God, exorcising them daemons, was that an awesome Shiraz to follow, or wot? They are organic, they art splendid. www.windowrie.com.au … a twitter distraction: @guyjacques have you heard of your second cousin Phil Jacques, a very fine cricketer? Got to say, when wine companies like Windowrie send us "one for review, one for enjoyment" we love them forever – that's quality and dignified PR at work. One final ethical/authentic/experiential statement: their wine is the best organic wine we've consumed for more than a little while.
Robinvale Wines Demeter 2005 Zinfandel Merlot
Well it turned out we decided to have a vigneron's picnic on Christmas Day, and we had it in good old Rushcutters Bay, scene of tennis warfare even backed by John Laws. Invariably, after the kids' new toys had worn off their lustre, we took the glorious being Jett to look at the yachts. Funny that it didn't even register, so absorbed in the Christmas spirit were we, that the handsome yachts we were checking out up close with exotic names such as Ichi Ban, Alfa Romeo, Mondo and Wild Oats, would be names we'd be hearing on the radio the next day due to them being players in the 2009 Sydney to Hobart race.Must have had something also to do with the warm glow we'd acquired from the Robinvale Zinfandel Merlot we'd taken along to enjoy – lucky we took this red rather than some chilled whites because the day was blustery and cool and even broke into the occasional mild shower. Thumbs up from all four adults who sampled it, and when surveyed for flavours there was mention of plum, raspberry, mulberry, apricot nectar and orange blossom. Robinvale's wines are non-GMO though preservative 220 is added which meant one of our crew had to give it a miss. Grown according to the standards of the Bio-dynamic Research Institute using environmentally-friendly biological methods which activates and nurtures the life of the soil -and without the use of artificial or synthetic chemical pesticides, fungicides, weedicides, fertilisers and other additives. For more info check out www.organicwines.com.au
Tamburlaine 2006 Gestalt Sauvignon Blanc Semillon
Few would dispute that this is one of the best organic whites on the market. Immediately attractive with a sweet yet easy-going bouquet and a first taste of honey, gooseberry, perfume and pineapple, there's some other mystical element which makes you just want to swig it across the palate fast and get it down the throat. It delights all angles of the tongue and has a strange positive clawing – more please! The improvement in the Tamburlaine brand is stratospheric and if this "sauvignonblancsemillon" is symptomatic of the direction they're heading in, then this is a label to watch for reasons beyond the simple fact of their organic motivations. What's also charming/alluring about these folk, embodied in the fresh energy of winemaker Mark Davidson, is that they appear to be enjoying themselves big time in everything from the sentiments on the label to the expanded versions on the tasting notes. We approve – we can taste the flavour known as 'enjoyment'. www.tamburlaine.com.au
Krinklewood 2009 Verdelho
The bias starts here folks as this writer's favourite white varietal is verdelho – and vigneron Rod Windrim has not put a foot wrong with this one. Krinklewood is a family-owned biodynamic vineyard located in Broke Fordwich in the Hunter Valley. Wines are crafted from 100% estate-grown fruit and are an accurate representation of the Krinklewood terroir. Aromas of tropical fruit and citrus characters with a fruit-driven palate and a refreshing long crisp finish. Alas is also guilty of using the 220 preservative which affects some people including this writer (though not fatally, I still drink it), and is fined using milk products and traces may remain. Check out www.krinklewood.com for more wines.
Krinklewood's Wild White 2008
Krinklewood's Wild White 2008, dubbed 'wild by name, wild by nature', is everything a verdelho should be, which is almost surprising for an organic wine. Almost, except this is Krinklewood, who seamlessly merge the style and quality we expect in a wine with a dynamic organic appeal. While in an earlier review I classed Krinklewood's chardonnay as the Aretha Franklin of chardonnays, this Wild White brings to mind the bold, fresh and sassy appeal of popstar Pink – both have a vibrancy and both have something to shout about. With a recommended retail of only $16, Krinklewood Wild White 2008's value tips the scales even further in its favour. What's not to love? www.krinklewood.com
It's Not All Positive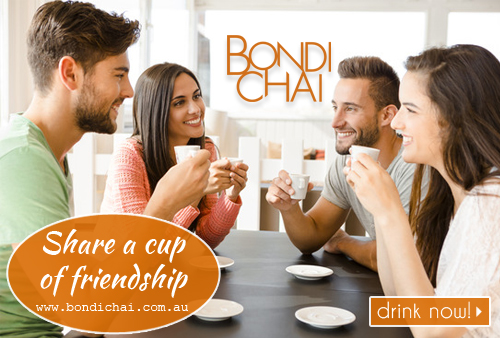 While we like to highlight the positives to help consumers make selections about what wines we recommend, we also give our writers the absolute freedom to say what they think. Wine drinking is a subjective experience, so if a wine is reviewed negatively or positively, it doesn't mean you will or won't like it – for the record here's examples of recent wine reviews that didn't go full length as the writers didn't enjoy them:
Robinvale Moscato Rose: "Moscato is an Italian style of sweet wine, usually finishes dry. This is sweet all the way through. I found it sickly sweet and couldn't drink it. Words that came to mind were empty and superficial: Miley Cyrus."
Pig in the House 2007 Shiraz: "words that came to mind were soft, boring, gentle, well meaning – the Kevin Rudd of reds. I expect shiraz to take hold of my tongue so was disappointed with the lack of oomph here. My drinking partner said 'big on talk and light on substance' and called it 'gen x wine'. If it was called something other than shiraz (though yes I know that is the type of grape!) then I may well have enjoyed it – just that my expectations were for something different. Fine for bbqs."
Krinklewood Wild Red 2005
Totally different label design to their other "Biodynamic Vineyard" white label wines, this says cheeky and cheerful and indeed once you crack this bottle, you'll be nodding your head wildly, something like the slightly cross-eyed bull on the label's front. This wild red is 100% shiraz, and during this festive season, may help you to become "wild by name, wild by nature" as the back-label spiel declares. Ruby Red in colour, this wine displays lifted berry fruits and classic Hunter spice aromas intergrated well by savoury oak. It's a medium bodied wine with a rich fruit palate well balanced by soft tannins & savoury oak. The fruit was handpicked in the cool of the night at optimum ripeness, the grapes were crushed, pressed and then fermented on the skins for a week. The wine was matured in a combination of new Troncais French & 2 year old American Oak for 20months before blending & bottling. The perfect accompaniment to a BBQ. www.krinklewood.com
To view our thousands of previous reviews of Australia's best organic wines (written over the last five (hic) years), click here.