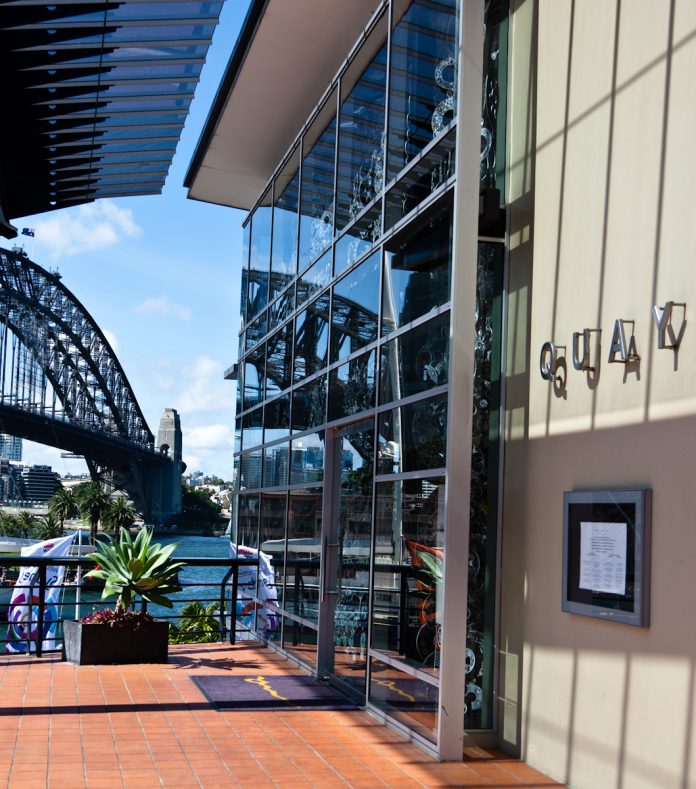 Adam Frontier got given a job he didn't want, but finally enjoyed the delights of Sydney's culinary masterpiece, Quay Restaurant…
And so, to settle some office politics, it was my name drawn out of the hat – a very large hat filled with a lot of names – to do a review of Quay restaurant. But I admit, I was not happy. Most would think it would be a fantastic job, but frankly I found it intimidating.We're talking about Quay here, the Quay, the Quay restaurant of Circular Quay. That one.
My first thoughts were that this place was just a little breathtaking, as I stalked head chef Peter Gilmore's creations with my eyes as they're delivered to other tables. Modern, elegant, all shape and form and beauty. They can truly be described as magnificent. I would go so far as to say I did get an image in my head of Gilmore as some kind of alchemist, hunched over his kitchen, creating towers and bursts of colour using some sort of process which could only be described as magical.
The Food:
Head Chef Peter Gilmore has gotten Quay into the top 50 restaurants in the world at a very respectable number 27, making it the highest ranked australian restaurant in this fine southern land.
I advise going for the tasting menu, it will give you the broadest taste of just what they're trying to create here, and I personally guarantee you'll have real fun moving through it. It is in many ways like a journey of the soul eating food such as this. I doubt the experience would leave a person for many years to come, and in this way, I could almost call eating here a process of metamorphosis. On that journey, you'll find your way through smoked eel, pink turnips, rock lobster, quail breast, wagyu beef, slow braised pig jowl and I'll save dessert as a surprise for you, but trust me it's almost to die for just to look at it.
What other media are saying about Quay:
"Peter Gilmore's style of cooking, as it's highlighted through Quay's new signature menu (a seven-course degustation Gilmore introduced in mid-2006 after the kitchen was expanded to accommodate it), is so wholly formed, so complete in its conception, execution and presentation that to dine at Quay today is to see a gun chef coming to the height of his powers." Gourmet Traveller
"Quay has just smashed the records to become the Michael Phelps of the Australian restaurant world." The Age
Liquidity: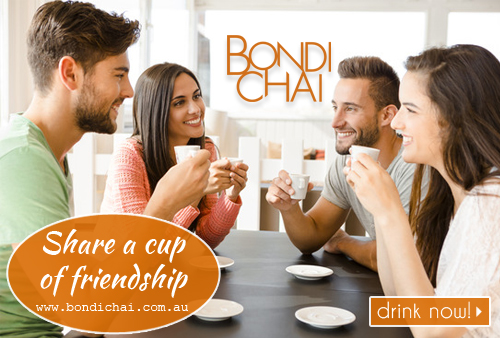 For a place such as Quay the drinks are very reasonably priced, from as little as about $20 per glass. However I would recommend leaning on the advice of the Head Sommelier Daniel Wegener and going for either of the tasting menus. Either the Classic wine flight for $90 with your meal or the premium wine flight for $190. I trust the man, he knows far more about this subject than I ever hope to!
For teetotallers Quay has excellent coffee, and also a sterling range of exotic premium tea by World-Partea including English breakfast, Earl Grey, Lung Ching, organic peppermint, Yin Zhen Silver Needle, Hannah's Jasmine wreath, Tea Blossom, Water Nymph tea blossoms, Jasmine Dragon pearls as well as Buddha tears and for those feeling in need of a wind-me-down after a long tense day at the stock exchange, organic chamomile.
The Verdict:
I would describe the process of eating at Quay as transformative, mesmerising, maybe even transcendental. It is one of those experiences that in a very subtle manner works on the soul for years to come. Plus you can be all boastful in front of people and say you dined at Quay and be better than them at life. Sort of like reservations at Dorsia.
Anyway I'll stop now, I've got to go and return some videotapes.
The details:
Quay Restaurant
Overseas Passenger Terminal, The Rocks, Sydney 2000
http://www.quay.com.au
To find out stacks more about Sydney's Best Restaurants & Cafes, keep checking into our website www.sydneycafes.com.au which has heaps of reviews as well as details of forthcoming foodie events, restaurant openings and TV cooking shows. Get yourself a slice of that Sydney Cafes vibe! Or follow us on Twitter via http://twitter.com/sydneycafes
More Sydneycafes Links:
1. Jamie Oliver's Barbecoa
2. Otto Ristorante Woolloomooloo
3. Cafe Four Ate Five
4. Melbourne's 20 Best Cafes
5.Best Online Tea Supplier
About our writer: Born in Perth, Saul Khan lived for many years in Manchester and now lives in Sydney – connect with him on twitter via www.twitter.com/barsinsydney or contact him by clicking here.
One thing that makes Sydney winters so adorable, apart from all the glorious climate-change sunshine, is the abundance of food expos and festivals that not only brighten the horizon, but make it warm and yummy. We popped into the recent Sydney Good Food & Wine Show at Darling Harbour and it was a vibey mass gathering of gourmet luxury. We tried everything in sight and managed to snap an array of shots of the very welcoming people who occupied each booth. Here's a selection of social snaps – we have 1000 other pics of the event – wish we could publish them all…
Sydney's burgeoning small bar scene has now reached Manly with the emergence of the very welcoming Miss Marley's – another place that's so discreetly signposted you'll walk up and down all night unless I tell you that it's at Number 32 Belgrave St, opposite the tennis…
Funkiest Cafes in Melbourne
Sydney and Melbourne are profoundly different cities, inhabited by considerably different people. A typical Sydneysider is brash, a little overconfident and loud. Whereas Melbourne people like to think of themselves as more demure, intellectual and culture-conscious. Then there's their love of food, cafe and bars. Based on the quality of the cafes reviewed by Lara McPherson, in this instance they have a just a tiny right to feel superior…
Fab Sydney Caterers
Artistic catering to Gold Licence standards, Gourmet Palette Caterers is a partnership between executive chef Sion Harwood and fashion stylist Fiona Harper Harwood, two of the loveliest people you could ever meet in the Sydney hospitality industry…
For hospitality-focussed Search Engine Optimisation (SEO) services in Sydney Australia click here.