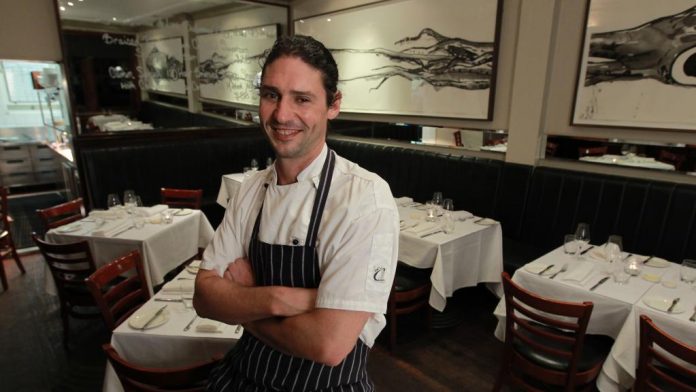 The Irish Australian Welfare Bureau & Resource Centre NSW Inc (IAWB)
2 Wellington St, Bondi ph 1800 186 966/02 9300 8091
iawb@bigpond.net.au
A not for profit organisation providing confidential, sympathetic, and caring assistance, services, and support to people of the extended Irish Australian community in distress.
Irish Consulate
1 Market Street Sydney
Monday to Friday 10am – 1pm
ph 02 9264 9635 Lines open 10am – 1pm & 2pm – 4pm
www.irishconsulatesydney.net
The Irish Government's representation in Sydney for passports, visas, emigrant support, and civil partnerships.
Sepia
www.sepiarestaurant.com.au
201 Sussex St Sydney, NSW 2000 Ph: 02 9283 1990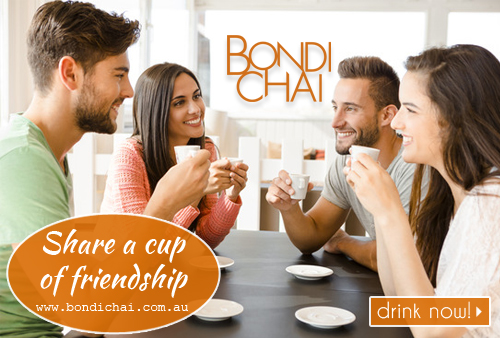 Sepia is a classic bar with great ambience. Their contemporary menu is fusion with heavy Japanese influences. Great flavours, texture and every food on the plate is art. They also have a wine bar with a dazzling wine list and offer a range of global wines by the glass. Sepia is worth the hype and definitely worth every dollar.
Durty Nelly's
9 Glenmore Road Paddington
Mon – Fri 4pm to 12am
Sat 12pm to 12am
Sun 12pm to 10.pm
ph 02 9360 4467
One of the best of Sydney's traditional Irish pubs, Durty Nelly's is renowned for its perfectly poured pints of Guinness. Live music, Mondays to Fridays 4pm-6pm Happy Hour, live screened sports, and great food from the Village Inn Bar & Grill.
The Lansdowne Club
413 Bourke Street?Surry Hills
ph 02 9357 2350
www.landsdowneclub.com.au
An 1,800-strong business network for skilled Irish professionals taking up residence in Sydney, with many members holding significant positions in the most successful corporations in Australia. Once restricted to Irish born or Irish educated, membership consideration now extends to nominees from four existing members, able to maintain or enhance the essence of the club. Among networking drinks, social events and guest of honour dinners, it holds an annual Golf Classic, held this year at The Lakes Golf Club, Eastlakes.
Penrith Gaels Cultural and Sporting Club
cnr Glebe Pl & Phillip St Kingswood
ph 02 4722 8180
www.penrithgaels.com.au
Shamrock Bistro, Open Mic Night, live shows and a Kid's Club for 2 to 10-year-olds. Sub clubs include fishing, golf, soccer, darts and Irish dancing.
The Irish Echo
www.irishecho.com.au
Australia's Irish newspaper, editions every second Wednesday. Check the website for stockists, subscriptions and home deliveries.
Taste Ireland Warehouse
Mon-Fri 9am to 5pm
Sat 11am to 3pm
Unit 4, 107 Stephen Rd Botany
ph 1300 4IRISH
Australia's largest supplier of authentic Irish goods, with over 1,000 stockists nationally. Enjoy your free tea and bikkies when you buy Irish meats, breads and daily specials straight from the warehouse, or order online. Odlums, Butlers, Flahavans, Lakeshore and Ballymaloe available.
Irish Radio Sydney
2MCR 100.3FM
Sun 8am-9.30am
2SER 107.3FM
Sun 2pm-4pm
www.irishradiosydney.com.au
For all things Irish from music, cultural events and interviews with Irish authors.
The Mercantile Hotel
25 George St The Rocks
ph 02 9247 3570
www.themercantilehotel.com.au
Opened in 1915, The Mercantile is the best, oldest, and longest-running Irish pub in Australia. Its heritage listed building houses Molly Malone's Bar, The Office, the Hungry Hewer bistro, and accommodation. Live music every weekend afternoon and evening, and right alongside The Rocks market every Saturday and Sunday from 10am to 5pm.
Mulligan's Irish Restaurant
137 Cleveland St Surry Hills
ph 9319 5582
www.mulligans.com.au
Open from 5.30pm Thu to Sun
Sydney's multi-award winning restaurant for classic hearty Irish fare, real Irish hospitality, and dinner-with-a-psychic Thursdays. Specialties include traditional Boxty pancakes and beef and Guinness pie.
Irish Language School Sydney
The Gaelic Club
Level 1, 64 Devonshire St Surry Hills
ph 0499 057 194
www.irishlanguageschoolsydney.org.au
Mondays 6pm-8pm
Three levels of classes, with a Monday conversation circle for anyone wanting to learn, improve, or perfect their fluency in the Irish language.
The Irish Famine Memorial
Hyde Park Barracks
Macquarie St Sydney
www.irishfaminememorial.org
A memorial to the million or more Irish who died during the Great Famine, with particular focus 4,114 young orphan girls from the Earl Grey's Orphan scheme who arrived in Australia between 1845 and 1852.
Sydney Irish Rugby Football Club
Home Ground Latham Park
Moverly Rd South Coogee
www.sydneyirishrfc.com
Founded in 2012 for those interested in supporting and playing rugby. Currently, it has 3 teams playing 4th division in the NSW Suburban Rugby League competition, and a number of mixed teams in the Winter Oz Tag League.
Old Irish Sydney Walk App
Free Download:
trust.dictionaryofsydney.org/dictionary-of-sydney-walking-tours/old-irish-syd-walk/
Eleven sites on GPS-enabled, 60 minute self-guided walking tour gives revealing insight into Sydney's Irish history. Buildings, stories, and characters are vividly brought to life by Irish actors narrating the events and people of our past.
The Irish Brekkie Club
www.meetup.com/Irish_Brekkie_Club_Sydney
A social network for Irish folk to get their fix of Barry's. Local catch-ups, post work pints, wine tastings and weekends away. 572 members.
The Four In Hand Hotel
105 Sutherland St Paddington
ph 02 9326 2254 (bar)
02 9236 1999 (restaurant)
www.fourinhand.com.au
Even with Dublin born chef Colin Fassnidge, The Four in Hand isn't exclusively Emerald Isle in its cuisine, but it has great pub food like house bacon and black pudding sandwiches, Irish stew, and fish 'n chips. Book the restaurant's upstairs 'Pig Room' for an outstanding suckling pig feast.
The Irish Butcher
177 Smith St Penrith
ph 02 4721 8741
www.theirishbutcher.spiffystores.com
Specialising in Irish meat products, particularly black pudding, white pudding, Irish ham and bacon, pork and maple sausages, and gammon steaks. Irish teas, crisps, jams and sauces also in stock.
The Irish Shop
242 Parramatta Rd Stanmore
ph 02 9564 1566
www.irishshop.com.au
The largest and most diverse range of Irish and Celtic products, including Claddagh jewellery, peat products, heraldry, perfumes and soaps, linen, food, music and clothing. Established for over 25 years.
 
The Celtic Shop
33 George St The Rocks
ph 02 9247 3233
www.celticdesign.com.au
Over 30 years experience importing and designing engagement and wedding rings. Tiaras, cake knives, wax seals, traditional pocket watches, kilt hire, tartan products, heraldic jewellery and plaques. Loose-leaf tea and freshly baked scones served in its quaint tearoom.
Claddagh International
17 Bangalla Ave Bradbury
ph 02 4625 5215
www.claddagh.i8.com
Providing professional services for the Irish dancing community – buy Inishfree pumps, Halmor Sound Blasters, Fays Millennium Tipped Superflexis, as well as dancing socks, Celtic curls, gifts and statues.