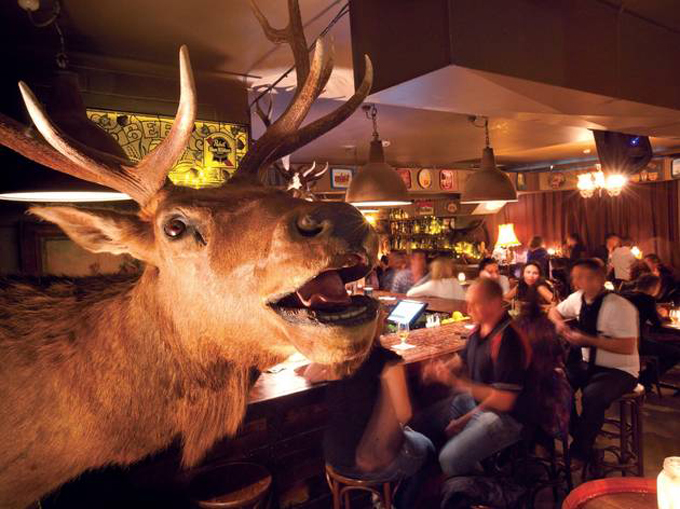 Welcome to what sure feels like the world's first rockabilly-themed small bar for under-25s. I fully expected a Blazing Saddles-style Western brawl to break out any moment, but that was unlikely considering the slim & gentile undergraduate middle class finery of the patrons. Not sure if I've ever frequented a place where every human being constantly just seems to be in the exact right place, but there's something mystical and magical about Shady Pines Saloon – and I swear I hadn't been partaking of the peyote before fronting up.
Expect to feel at first like you're in the middle of a John Wayne wet dream. You'll be welcomed by a massive, disturbingly life-like taxidermed long-horn steer rearing out at you from the back wall – something watery about its eyes which suggests it ain't happy to be suspended above a posse of barely-past-legal-age cowboys & girls, regardless of how urbane they are. While equally well-stuffed deer and foxes blend with carved wooden American Indians in a post-modern post-colonial hidey-hole which remarkably doesn't feel contrived, it's thrown a perfect lassoo over the last-standing bohemians of Sydney's inner east – and rounded them all up with ease.
The bar staff, who I'd like to see dressed within the Wild West theme – but then I'm a theme-sadist – take their cocktails most seriously, as revered by esteemed bar hound writer Dan Kaufman. And just as he did in a recent review, you can sip a whiskey sour, New York sour, negroni, mint julep (which is the house cocktail), gin martinis, daiquiris, as well as beer or a natty glass of sauv blanc.
Originally named "The Swillhouse", the bar had several interruptions to its launch, including the rejection of a liquor license based on the fact the suggested name "promoted binge drinking".
As it turns out, Shady Pines Saloon is the perfect name for this joint – but you certainly won't see it emblazoned on the front door. The night we first visited, all they had on the door was a piece of white paper with the words, in pretty small font, 'Shady Pines Saloon'. You would never know it was there.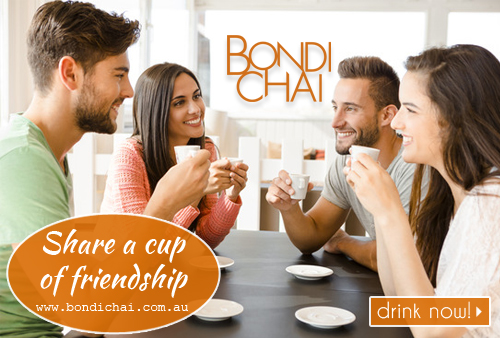 But that's definitely part of the appeal of Sydney's exciting and entrepreneurial small bar scene. They're nailing the Melbourne vibe pretty well, with both Shady Pines Saloon and its across-Oxford Street neighbour Sticky Bar being masters of cloak-and-dagger laneway discretion.
While the concept of hidden laneways opening up into vibey watering holes is part of copying that Melbourne vibe, in Sydney it serves another crucial purpose – it keeps the riff-raff where the riff-raff belong – in the more garish, showy establishments.
Keeping the understated theme of the presentation – apart from the taxidermist's paradise interior, Shady Pines Saloon's original website could could have won an award for most Spartan design in the known universe – but has since become a little more elaborate – well, it's now up to four pages – check it out here http://shadypinessaloon.com
One of the most exasperating aspects of Shady Pines Saloon's existence is that when showing a Melburnian mate around Sydney recently, we arrived at Shady Pines just on midnight on a Saturday night & he could not believe the place was closing. Of course he made the comment "you guys don't know how to do small bars like we do". Sydney – let's get our act together!
Shady Pines Saloon
Shop 4, 256 Crown St, Darlinghurst
Open Mon-Sun 4pm til 12 midnight
Closed Christmas Day, New Years Eve & Day.