Enjoy the freshness of seafood restaurants in Sydney that immediately comes to mind.
Blue Fish
Harbourside Shopping Centre, Darling Dr Ph: 92110315
www.bluefishsydney.com.au
When it comes to friendly services, it is said that Blue Fish is one of the restaurants in Sydney that immediately comes to mind. But aside from this, the restaurant also boasts of having very good quality seafood. The interior of the place is also quite amazing, which complements well with its alfresco dining. Customers could choose from a wide array of seafood cuisine, most of which are influenced by modern Australian cooking that locals and non-locals love so much.
Flying Fish Restaurant and Bar
Jones Bay Wharf, Lower Deck, 19-21 Pirrama Rd Pyrmont Ph: 95186677
www.flyingfish.com.au
If you come to Flying Fish Restaurant and Bar, what would certainly notice is that one of the things that it would boast first is the view that it offers. This is indeed a welcome thing, as you wait for your food to be prepared. You could enjoy the view while having a great conversation with someone you are sharing the table with. Of course, the food is also something else to really enjoy. The restaurant is known for its fresh seafood prepared in innovative ways.
The Fish Shop
22 Challis Ave Potts Point, NSW Ph: 93269000
www.merivale.com.au/thefishshop
Eating at The Fish Shop would give you the feeling that you are transported back in time to a more peaceful and classic point in history. The place itself causes this because it is inspired by a late 18th century theme in the United States east coast. The seafood here is prepared in wonderful mouthwatering ways that you would surely love. Drinks and other concoctions go very well with the food offered to guests and customers. This is also known for its world-class tacos.
Manta
6 Cowper Wharf Roadway Sydney Ph: 93323822
www.mantarestaurant.com.au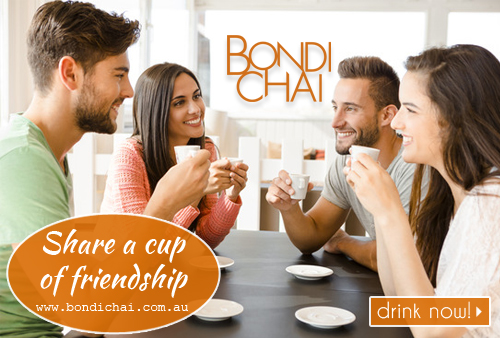 Manta in Cowper Wharf, Roadways is one of the older seafood restaurants i Sydney. Since its establishment in 1983, it has not ceased to amaze the customers with delectable seafood-based cuisine. The number of years that it has been in operation only proves further that it has remained loved by the locals in the city. In fact, it continues to mesmerize even the younger generation, including those that were not even around when it first opened. It makes sure that its ingredients are always fresh.
Love.fish
580 Darling St Rozelle, NSW Ph: 98187777
www.lovefish.com.au
If you love seafood and fish then there should be no reason for you not to love.fish. This restaurant with its simple yet unique name is known for offering one of the best seafood menu in Sydney. It takes pride not only in the fact that its seafood is always fresh but also because it makes sure that it contributes to a sustainable future even as it continues run its business without compromising the quality of it services and menu.
Kingsleys Steak and Crabhouse
10/6 Cowper Wharf, Roadways, Woolloomolloo Ph: 1300546475
www.kingsleys.com.au
Kingsley Steak and Crabhouse is one of the relatively newer restaurants in the city of Sydney. But even as it is just one of the new ones in the block, it is already making a mark as a restaurant that is worth going to. Aside from its marvelous location, which offers a good view of the Brisbane River, it is also known for its fantastic service. Customers who have gone here keep coming back, especially because of its Alaskan King Crabs.
Finefish
75 Grosvenor Lane, Neutral Bay, NSW Ph: 99084448
www.finefish.com.au
Freshness has always been a very important factor when it comes to seafood. If you come to Finefish, then you have come to the right place. The reason for this is that this restaurant is famous precisely because of the freshness of the ingredients of the food that it prepares. While it pleases the customers with the fresh seafood it prepares, it also makes sure that continues to contribute in the efforts of making Sydney a more sustainable and eco-friendly city.
Nick's Seafood Restaurant
The Promenade, Cockle Bay Wharf, Sydney Ph: 92648686
www.nicks-seafood.com.au
A restaurant that is not really that old but has become an institution too soon could only mean one thing. It is a place that really offers good food to people who go here. This is exactly what Nick's Seafood Restaurant is. The reason behind this is that it has been known as a source of really good quality seafood produce. Not only does it guarantee freshness, it also makes sure that it prepares its food in the most delectable ways.
Doyles at Sydney Fish Markets
Gipps St, Pyrmont, Sydney Ph: 95524339
www.doyles.com.au/12203+0+doyles-at-sydney-fish-markets.htm
One of the most appreciate fact about Doyles at Sydney Fish Markets is that it is located somewhere that is very convenient for people. Aside from this, it offers a great view of the Blackwattle Bay. However, you certainly do not come here for the view or for anything else other than the food. Of course, when it comes to the food, this restaurant does not fail. Is prawns, lobsters, and scallops continue be the most ordered items on the menu.
Garfish
6/29 Holtermann St, Crows Nest Ph: 99660445
www.garfish.com.au/garfish-crows-nest
You may find it hard to imagine a seafood restaurant with a cafe feel. On the other hand, it is very possible that you may have always wanted to find a restaurant that does allow you to dine casually on seafood. This is what Garfish has managed to do and this is the reason why it has become a favorite in the Crows Nest area. Here you could enjoy great seafood while having a great time conversing with friends and family.
The Sydney Cove Oyster Cove
Lot 1 Circular Quay E, Sydney Ph: 92472937
www.sydneycoveoysterbar.com
With the Sydney Opera House just very near, it is impossible for people not to know about The Sydney Cove Oyster House. In fact, this restaurant may as well be considered as a tourist attraction just like the iconic opera house itself. You could attribute this to the delicious food that it offers the customers. The restaurant is open for breakfast, lunch, and dinner. In the late afternoon, the number of customers is quite big as they try to enjoy both food and sunset.
Fisherman's Wharf Seafood Restaurant
Level 1 Sydney Fish Markets Ph: 96609888
www.fishermanswharf.com.au
Fisherman's Wharf Seafood Restaurant is popular because of its very fresh seafood. It never fails to provide the best and most delicious seafood-based menu to its customers. Preparing these in largely Asian influenced styles, you would definitely come to love the food it provides. Aside from this, you could enjoy a cup of yum cha after a hearty meal. Yum cha is basically tea that is done in Cantonese style. The restaurant is a favorite venue for weddings and other special occasions.
Splash Seafoods and Grill
226 King St, Newtown, Sydney Ph: 95501229
Splash Seafoods and Grill has been in existence for 10 years already. In the decade that it has operated, it has proven itself to be a restaurant that has won the hearts of many, especially those who consider themselves to be seafood lovers. One of the key reasons behind this is that it makes sure that the seafood are sourced only from sources that guarantee freshness. With a chef of Moroccan descent, you could expect that the food here is influenced by the flavors of the Mediterranean.
The Boathouse on Blackwater Bay
123 Ferry Rd, Glebe, NSW 95189011
www.boathouse.net.au
If you wish to grab a bite of authentic Australian seafood fares, then one of the best options would be The Boathouse on Blackwater Bay. It is here that you would certainly get to enjoy the freshest seafood options that you could have. Among those that you should really try are its oysters. People who have tried the oysters here have been known to have become very obsessed with it. You could go straight to the oyster bar in the restaurant for this.
Watergrill
11 Harbourview Crescent, NSW Ph: 89250223
www.kirribilli.watergrill.com.au
Watergrill is not only good food, it is also fun. The moment that you step inside this restaurant and bar, you would surely get to sense that it is indeed the right place to go to if you crave for mouthwatering seafood. You could order from any of the items on the menu which are most certainly made from the freshest bounties of the sea. There is a bar here where you could also come to enjoy great music at the same time.
Dedes
613 Great North Road, Abbotsford Ph: 97125503
www.dedes.com.au
Dedes is known for its modern cuisine just like many other restaurants in the city. However, what makes it stand out is the fact that it is largely made of seafood. As soon as you step inside the restaurant, you would certainly get that feeling that you would really enjoy your time here. Aside from the fresh seafood, you would also come to love the beautiful view that it offers. Dining with the sight of the Parramatta River is indeed a unique experience.
Waterfront The Rocks
27 Circular Quay W, The Rocks, NSW Ph: 1300115116
www.docksidegroup.com.au/restaurants/waterfront
Waterfront at The Rocks takes pride in the fact that it has some of the best chefs in the city of Sydney. You may not know this at all but as soon as you get to taste the food that they prepare here, you would certainly get the idea that it is so. Aside from the impeccable service that you would get, you would also appreciate the flavors of the food that they offer. You would definitely love to come back for more.
Lugarno Seafood
1220 Forrest Rd, Lugarno, NSW Ph: 95345136
www.lugarnoseafood.com
You may have thought that it is just one of the good restaurants in the area. But the moment that you actually take time to dine in Lugarno Seafood, you would find out that it it is indeed special. The seafood here is so delicious that you do not have to think twice about going back and ordering more. The place is also very warm and welcoming. Here you could take your friends or your family to share with you some of the best seafood delicacies.
Barramundi Bar and Grill
Cnr Jamison and Lang Streets, Sydney Ph: 92524726
www.barramundibarandgrill.com.au/barramundi-restaurant
When you come to a restaurant, the main thing that prompts you is food. At Barramundi Bar and Grill though, it could be this and something else. This restaurant combines seafood and fun in the most pleasant ways. You could take your friends here and have a fun time together. There is a wide array of drinks. If you do get hungry, this should not be a problem. You could simply order for any of the seafood delights that are available.
Bayblu Seafood Restaurant
741 Princes Highway, Blakehurst, NSW Ph: 95465058
www.baybluseafoodrestaurant.com.au
Bayblu Seafood Restaurant is a place that you have to try if you want to satisfy your craving for great food coming from the sea. What makes the restaurant even more lovable is the fact that it is located in Sydney's most scenic district. While eating your seafood-based order from the restaurant's varied menu, your eyes could also feast on the sight of the Shipwright Bay and Kogarah Bay. With this combination of sight and seafood, you could surely get satisfaction.