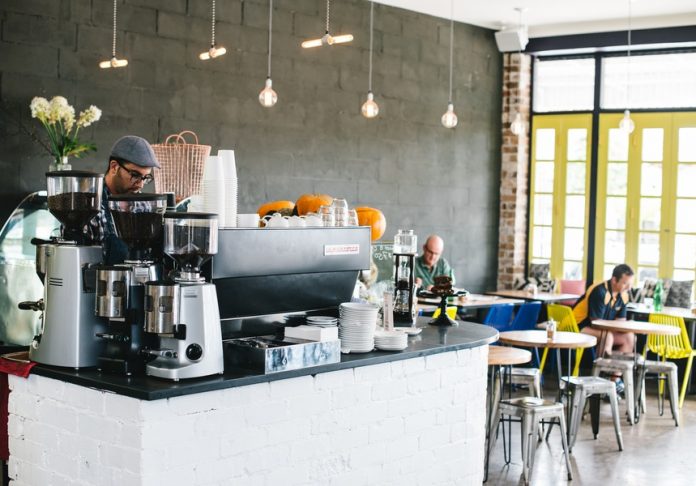 Every year Sydney's cafe scene gets hotter … even trendier than Melbourne … the coffee's better even than Brisbane cafes … and all our cafes are more instagrammable than ever … here's a tasty list of cafes which are truly social media darlings …
Dr Faustus
380 Cleveland Street, Surry Hills, 2010. O416 914 170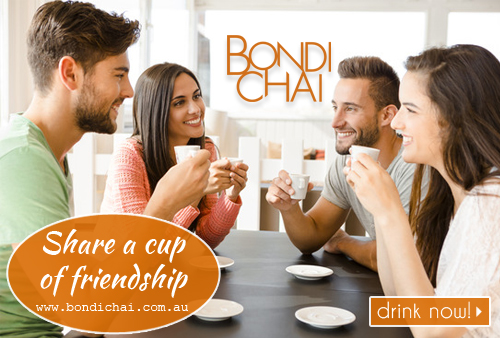 Someone has done a deal with the devil to create a café this good. There is a certain whimsy to the design of this place, harking back to the more innocent times of yesteryear. Try the Eggs 5 Ways and be prepared to be blown away with the flavours of pickled hen's egg, quail egg and soft boiled duck egg with some aioli and caviar on the side. Great coffee too.
Salvage Specialty Coffee
twitter.com/salvagecoffee
5 Wilkes Avenue, Artarmon
Super talented coffee makers with a changing menu of speciality roasters; plus great vibe and food.
Daisy's Milk Bar
340 Stanmore Road, Petersham, 2049. 02 8065 3466
Stylish trip down memory lane with a bit of an edge, so speaks the décor and design in this joint. Double Roasters of Marrickville supply the coffee and it is worth the trip. Great food too.
Smalltown
1, 21-23 Old Barrenjoey Road, Avalon
Beachside café with impeccable standards. Single Origin Roasters in the hands of expert coffee makers and awesome victuals to boot.
Lotus Story
1, 3 Smail Street, Ultimo, 2007. 02 8021 9271
Delicious Vietnamese treats hide behind ho hum café exterior. Snack on sensational sugarcane prawn cake and hot roast pork baguettes.
Devon on Danks
2 Waterloo Street, Waterloo.
The Devonshire Street team have opened up in the south. The all day menu offers the best these folks do. Featuring Breakfast with the Sakumas.
Single O Botany
www.singleoriginroasters.com.au
28B Cranbrook Street, Botany.
Brilliant coffee from an outfit which only knows how to do the best. Single Origin Roasters second café opening and offering an all day menu.
The Copper Mill
www.thecoppermill.com.au
338-356 Mitchell Road, Alexandria
Offering the buzz of single estate beans perfected by sure hands and sensational café style food. Brunch menu available up until 3.30pm.
Room 10
10 Llankelly Place, Potts Point.
A laneway café with a gift for making wonderful coffee. It may be small but it knows its stuff. Try the yummy breakfast rice.
Tartine
2, 635 Gardeners Road, Mascot, 2020. 02 9700 9847
Tartine is French for open sandwich and these are the best in Sydney. You can have them sweet or savoury and you might want to order two; they are that good. Grinders coffee makes this café a Mascot treat par excellence.
Bay Ten Espresso
Middlemiss Street, Lavender Bay, 2060. 02 9925 0738
White Horse coffee from Cronulla supplies their home blend and they make awesome coffee to go with the great location. A compact operation beloved by cyclists, perfect for those on the go.
Cornersmith
www.cornersmith.com.au
314 Illawarra Road, Marrickville Ph: 02 8065 0844
Cornersmith was awarded Best Café by Sydney Morning Herald Good Cafe Guide 2014.
Gumption – Coffee Alchemy
www.gumptioncoffee.com
Shop 11, Ground Floor, Strand Arcade Sydney Ph: 02 9232 4199
All Coffee Alchemy's blends, brews and beans are available at Gumption.
Brewtown Newtown
brewtownnewtown.com
6-8 O'Connell Street, Newtown Ph: 02 9519 2020
Brewtown Newtown is a cafe/micro roastery/brew bar/ retail centre. They source the finest goods and draw upon a rich specialty coffee.
Black Star Pastry and Café
blackstarpastry.com.au
C1 85-113 Dunning Ave. Rosebery NSW 2018 Ph: 02 9700 7686
Rosebery has plenty of space and a massive bakery with a wood-fired oven. It's a perfect place for a quick coffee or a full meal.
Reformatory Caffeine Lab
www.facebook.comthereformatory
Shop 7b, 17-51 Foveaux Street, Surry Hills Ph: 0422 011 565
Reformatory offer 6-8 different coffees to suit everyone and offer a unique coffee experience.
The Golden Cobra, Botany
www.thegoldencobra.com Botany NSW 2019
Best Boutique Roaster – SMH Good Cafe Guide 2014. A specialty roaster that brings integrity to each stage of the process, from sourcing and selecting to roasting, brewing and educating.
Pablo & Rusty Coffee Roasters
pabloandrustys.com.au
1-3 St Johns Ave Gordon NSW Ph: 02 9499 8442
Small batch specialty coffee roaster with 4 coffee roasters based in Sydney. Espresso bars, wholesale and online store.
Fika Swedish Kitchen
fikaswedishkitchen.com.au
5b Market Lane, Manly, NSW 2095 Ph: 02 9976 5099
Fika brought the spirit of Scandinavian culture to the heart of Manly with modern Aussie café culture.
Sample Coffee Roasters
samplecoffee.com.au
1A/118 Devonshire St, Surry Hills, Sydney Ph: 0414 703 005
Sample Coffee offers a tantalising selection of single origins, and a rotating "showcase coffee" sourced from one other specialty roaster.
Mecca Espresso King Street
meccaespresso.com
67 King St. Sydney Ph: 02 9299 8828
Mecca offers a variety of different brewing methods and a take home option so that customers can enjoy the beans at home.
Toby Smith of Toby's Estate
www.tobysestate.com.au
32-36 City Road Chippendale NSW 2008 Ph: 02 9112 1131
Home of Toby's Estate where you will have the ultimate coffee experience.
In The Annex, Forest Lodge
www.facebook.com/intheannexcafe
35 Ross St. Glebe, NSW 2037 Ph: 02 8041 6536
Best Small Café – Sydney Morning Herald Good Cafe Guide 2014. Defining what a great cafe can be, in a limited space.
Grind Espresso
www.grindespresso.com
4/15 Surf Rd, Cronulla NSW 2230 Ph: 0403 844 533
Local Hero – Sydney Morning Herald Good Cafe Guide 2014. A cafe making a real contribution to the wider community.
Devon Café
devoncafe.com.au
76 Devonshire St, Surry Hills 2043 Ph: 02 9211 8777
Devon Café's pan Asian cuisine now offers dinner menu.
Sensory Lab
www.sensorylab.com.au
75-79 Hall Street, Bondi Beach NSW 2026
Drop in to immerse yourself in all things coffee. Try the sensory tests with tasting notes and check out their unique brew methods.
Nan's Place
www.facebook.com/nansplacesydney
2A Portman St. Zetland, Sydney 2017 Ph: 02 8084 0731
Nan's serve Reuben Hills Coffee filter and single origin are on offer along with long blacks and lattes.
Henri Marc
henrimarc.com.au
Shop 2, 438 High Street, Penrith 2750
A little bit of Surry Hills without the prices. Food is fresh and thoughtfully served on carefully selected tableware to suit the surroundings.
Baker Bros. Espresso
www.bakerbros.com.au
Shop 1, 56-58 York st, Sydney Ph: 02 9262 3884
A versatile cafe that could easily double as a bar in the late afternoon. Good coffee, a nice selection of wine and craft beer.
Tuckshop Coffee – Glenhaven
www.tuckshopcoffee.com.au
Shop 1/78, Glenhaven Road, Glenhaven Ph: 02 8850 5549
Tuckshop makes food worthy of getting stuck into. They source local organic produce daily from Sydney's greatest farmers.
Smith – Fine Tea & Specialty Coffee
www.facebook.com/pages/SMITH-Fine-Tea-Specialty-Coffee/450119141757765?fref=ts
3/70 Macquarie St. Parramatta NSW 2150
If you prefer a steaming hot cup of tea over coffee they've got Tea Craft and its bevy of blacks, whites, greens, and oolongs.
Ruby's Diner
www.rubysdiner.com.au
Shop 1, 173-179 Bronte Road Waverley NSW 2024 Ph: 0404 379 585
The new Ruby's experience incorporates a slow brew bar, raw foods, pasture raised eggs and meats, select retail products and Single Origin Roasters.
Anvil Coffee Co.
anvilcc.com.au
Kirribilli Commuter Wharf Ph: 02 9929 3338
A tight little cafe with an expansive water view, offering produce-driven cafe dishes and Single Origin coffee.
Excelsior Jones
www.excelsiorjones.com
139A Queen St, Ashfield NSW 2131 Ph: 02 9799 3240
The juicy cheeseburger that comes with a pile of unequivocally deep-fried chunky spuds on the side makes this café every inner westie's favourite.
Top Hat Coffee Merchants
www.tophatcoffee.com.au
315 Clovelly Rd, Clovelly NSW 2031 Ph: 0414 924 685
Top Hat Coffee Mechants turn into a neighborhood style bar when the sun goes down. Coffeeholics can choose from cocktails and espresso martini.
The Incinerator
theincinerator.com.au
2 Small Street Willoughby NSW Ph: 02 8188 2220
The Incinerator's striking interior design, ambience and quality food makes it one of the most exciting venues on the Lower North Shore.
Showbox Coffee Brewers
www.showboxcoffee.squarespace.com
19 Whistler St, Manly Ph: 02 9976 5000
Showbox has developed a menu that's wholesome, colourful and pulls inspiration from Vietnam to the Middle East and Hawaii.
Coffee Brothers
www.coffeebrothers.com.au
54 Darley St, Mona Vale NSW Ph: 02 8411 2190
Coffee Brothers takes pride in each and every kind of coffee bean they source from around the world.
Swallow Coffee Traders
swallowcoffeetraders.com
1/7 Tramway Arcade, Sydney NSW 2216 Ph: 0414 924 685
Swallow Coffee Traders has full breakfast menu on the weekend and plenty of healthy, wholesome and quick take-away options during the week.
Bion Societe
www.bionsociete.com.au
12/14 Layton St, Camperdown NSW 2050 Ph: 02 9557 5931
A cafeteria that prides itself on excellent, skillfully made espresso coffee and loose leaf teas.
At All and Sundry
atallandsundry.com.au
Shop 7, 383-387 Princes Highway, Woonona Ph: 02 4284 6656
At All and Sundry regularly feature local artists on their walls whose artworks can not only be admired, but purchased.
Grind Espresso
www.grindespresso.com
Shop 4, 15 Surf Road, Cronulla Ph: 0403 844 533
The caffe latte is a staple, with excellent milk work through the dense flavours of the Single Origin Roasters seasonal blend.
22 Grams Café
www.facebook.com/22gramscafe
166-168 Belmore Rd. Randwick, Sydney Ph: 02 9398 2277
The cafe's own blend of Costa Rican, Ethiopian, and Kenyan beans is roasted in-house.
Shuk
shukbondi.com
2 Mitchell St. North Bondi, NSW Ph: 0423 199 859
This café, bakery and deli, offers only the freshest produce and dishes that promise a flavour of Israel mixed with modern favourites.
Cabrito Coffee Traders
cabritocoffee.com
10-14 Bulletin Place, Circular Quay Ph: 02 8065 8895
Cabrito is pulling a rich, sweet and full-bodied espresso. Take it milky or short and sharp. It's all good.
Double Barrel Coffee Merchants
www.facebook.com/pages/Double-Barrel-Coffee-Merchants/167026943368563
3/33-35 York St, Sydney NSW 2000 Ph: 0413 683 949
Double Barrel Coffee Merchants is serving up Seven Seeds coffee. Seasonal blends and premium Single Origin coffees.
Klink Handmade Espresso
foursquare.com/v/klink-handmade-espresso/4b8b0961f964a520858f32e3
281 Clarencce Street, Sydney Ph: 0415 118 505
Klink house blend uses Golden Cobra espresso. The food is decidedly simple, but uses excellent ingredients and is freshly made.
Marlowe's Way
www.facebook.com/marlowesway
Tank Stream Way, Sydney NSW 2000 Ph: 0432 487 598
Marlowe's Way is a New York theme café that has a simple range of home-style Italian meals. It has its own house blend, roasted by Little Marionette.
Vela Nero Coffee Couture
www.vellanero.com.au
3/259-261 Clarence St, Sydney NSW 2000 Ph: 02 9268 0755
Vella Nero is the perfect escape for enjoying exquisite fresh-as-can-be coffee, grabbing a scrumptious bite to eat, and stocking up on coffee for the office or home.
Workshop Espresso
www.facebook.com/pages/Workshop-Espresso/120204888032058
Shop RG01A, The Galeries, 500 George St. Sydney
Located at the most prominent position, this pretty cool cafe is best if you want to grab a coffee on the run.
Palomino Espresso
www.palominoespresso.com.au
Shop 1/61 York Street, Sydney Ph: 0410 424 252
Palomino Espresso is a destination for those who appreciate life's pleasures: coffee, food and a smile.
Know a cafe you'd like to rave to us about? Hop on our Facebook page & tell us all about it!