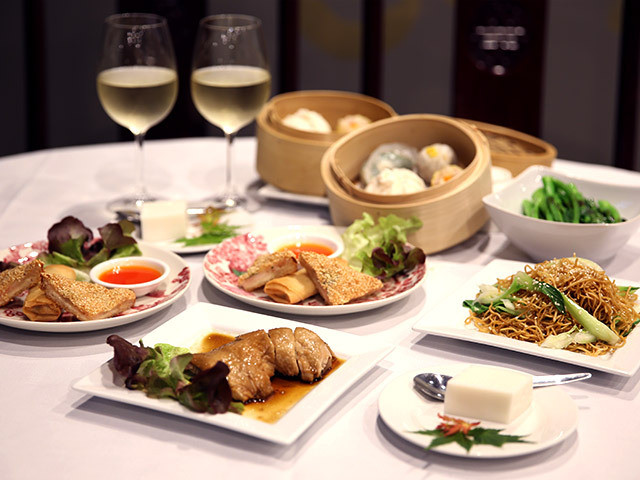 When it comes to yum cha Sydney is very well served. The best yum cha can be found in the Sydney CBD such as Chinatown, as well as in Chatswood, Burwood, Hurstville and other heavily Chinese-populated urban centres. Yum cha is no longer just something to enjoy on a Sunday morning, in Sydney you can now enjoy this authentic oriental delight in any of these high quality yum cha restaurants pretty much any day of the week …
Spice Temple
facebook.com/spicetemplerockpool
Ph: (02) 8078 1888
This is a modern Chinese restaurant with a menu from the lesser known regions of China. Chinese food that rarely have been seen in Australia. They serve banquet style as they believe food is to be shared paired with fairly strong cocktails that complement the spiciness of some of the dishes. Their desserts prove effective in cooling and cleansing the palate.
Mr Wong
3 Bridge Lane Sydney, NSW 2000
02 9240 3000
www.merivale.com.au/mrwong
Enjoy an authentic and oriental dining experience at Mr. Wong. Perfectly situated in the heart of the metro, Mr. Wong is great for lunch time snack till late night dining. Individuals who want to have a taste of Chinese inspired cuisines at any given time can have a taste of what Mr. Wong has to offer to them. Check out their amazing variety of dim sum specialties, roast meats, meat, vegetables, noodles and even live seafood directly from tank. Visit today.
Bodhi in the Park
4 College St Cook & Phillip Park Leisure Complex Sydney, NSW 2000
02 9360 2523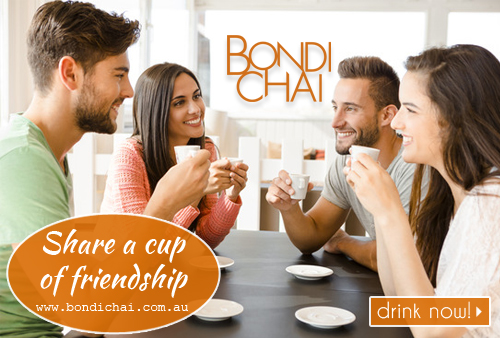 A warm and relaxing atmosphere with great Chinese inspired cuisines served at Bodhi in the Park. Bodhi in the Park's great ambience stems for their unique parkland setting which is under a giant moreton bay fig tree. This ensures that not only food is fresh but also the atmosphere itself. They are known for their famous peking duck as well as their salt and pepper prawns. You can definitely find out more variety of dishes when you visit their store today.
Din Tai Fung
Westfield Level 5 Food Court Shop 504/5, Level 5, Westfield Shopping Center, Pitt Street Sydney, NEW 2000
02 8246 7032
www.dintaifungaustralia.com.au
One of the most popular Yum Cha dishes served today is the dumpling. They can be enjoyed in short bursts for light snacks as well as consumed as a full course meal during lunch or dinner. Satisfy your cravings for dumplings at Din Tai Fung. Din Tai Fung is known to create the world's tastiest dumplings. There is no need to travel any further to experience authentic dumplings as they are prepared and served fresh right off the bat.
LL Wine & Dine
42 Llankelly Place Sydney, NSW 02011
02 9356 8393
www.llwineanddine.com.au
Experience authentic oriental cuisine with amazing ambience and atmosphere to boot found at LL Wine & Dine. Have a taste of their wide variety of starters, mains and sides all served fresh with the finest ingredients available in the market. Go all out with their starters such as Calamari, Crispy Tofu, Chicken Spring Rolls, Roasted Duck Bun and more. Complete your meals with a variety of main dishes which includes Crispy Pork Belly, Crumbed Soft Shell Crab and more.
Street Market Asian Tapas
Shop 3, 12 Fitzroy Street Kirribilli, NSW
02 9922 3111
www.streetmarketasiantapas.com
Tons of selection awaits customers looking for a scrumptious and filling Chinese lunch or dinner at Street Market Asian Tapas. They have a variety of oriental dishes and some of them are served in individual or group pieces. Desserts are also in abundance and customers can enjoy a relaxing pot of tea after a great meal which is available in different flavors. Dine with your family and friends at Street Market Asian Tapas and have an amazing dining experience.
Uncle Ming's
Lower Ground 49 York Street Sydney, NSW 02000
www.unclemings.com.au
Special occasion calls for an unforgettable dining experience. Try out the unique and distinct taste of Yum Cha style cooking found at Uncle Ming's today. Uncle Ming's provides their customers fresh variety of Dim Sum dishes with their years of experience. You will not find any shortage of Chinese inspired dishes along with a huge variety of beverages, whisky and beers. Their whisky list is filled to a brim with new and old drinks ready for consumption at any given time.
Sky Phoenix
77 Castlereagh St Sydney, NSW 2000
02 9223 8822
www.phoenixrestaurants.com.au/sky-phoenix/about
A great place to dine and enjoy for you and your friends found at Sky Phoenix. If you are craving for unique Yum Cha dishes, this is the perfect place to stay. Have a taste of their Chicken Spring Rolls, Fried Prawn Dumplings, Steamed BBQ Pork Bun, the ever so popular Fried Rice and more. Amazing variety of dishes awaits customers upon their visits today. With that said, Sky Phoenix's Yum Cha menu is only available for lunch.
Marigold
Level 4 & 5, 683-689 George St Sydney, NSW 2000
02 9281 3388
www.marigold.com.au
Enjoy fine dining at its best with regards to Yum Cha specialties served in a spacious and warm environment found at Marigold. Marigold boasts their huge seating capacity allowing a huge number of individuals to have a taste of authentic Chinese cuisine without the need to fall in line to find an available seat. Marigold is also perfect as function rooms for special occasions as the fifth floor is able to host and seat up to 600 guests. Bring your friends with you in visit.
Palace Chinese
38 Level 1 133-145 Castlereagh St Sydney, NSW 2000
02 9283 6288
www.palacechinese.com.au
Have a taste of authentic and varied Yum Cha inspired dishes served at Palace Chinese. If you want to try out new dishes to your usual lunch and dinner routine, Place Chinese can help satisfy your cravings with their distinct and authentic Chinese themed dishes. There is no need for one to travel to distant places to have a taste of different cultural dishes. You can enjoy all of these at their store. Try out their Fillet Steak with Honey and Black Pepper today.
East Ocean Restaurant
421-429 Sussex St Haymarket, NSW 02000
02 9212 4198
www.eastocean.com.au
Looking for authentic and unique dishes to satisfy your cravings and desire? Perhaps the menu found at East Ocean Restaurant will satisfy you with their Yum Cha specialties available today. Each of them is served and prepared fresh ensuring the quality of its flavors are kept intact. Check out their huge variety of steamed dim sum menu as well as their rice noodles and fried or baked delicacies. Their dessert is also varied and unique making each of their meals authentic from the start.
Ho Mei
Shop 8, 52 Waterloo St Surry Hills, NSW 2010
02 8021 4806
www.homei.com.au
Enjoy a modern twist to the popular and recognizable Chinese cuisine on a regular basis today. Ho Mei emphasis flavor and freshness with all of their dishes ensuring its quality and taste remains the same. A warm and friendly service is provided at Ho Mei as customers order a variety of dishes found at their menu. Try out their pancakes served with several ingredients that you may not see with a regular pancake today. Their dumplings and crispy spring roll is also great for an entrée.
Mahjong Room
312 Crown St Surry Hills, NSW 2010
02 9361 3985
www.mahjongroom.com.au
Transports yourself to China and experience their culture and meals without the need to travel far. Mahjong Room offers a warm and vibrant atmosphere with regards to their store making one feel like they are indeed eating at an authentic Chinese and Yum Cha restaurant. Once the mood sets in, their wide selection of menu will do the rest of immersion for you. You can also try out Mahjong after your meals with your friends which a great and relaxing activity.
Pu'er
20a Danks St Waterloo, NSW 2017
02 8399 1331
www.puer.com.au
A scrumptious and filling yum cha is never complete without enjoying a relaxing tea with you and your friends. This truly completes the overall dining experience as tea can help improve food consumption. Great yum cha dishes can be found at Pu'er along with their huge variety of traditional and modern age teas. Their traditional tea is filled to a brim of different and distinct flavors. If tea is not of your liking, you can opt for their new age drinks available at any given time.
Crystal Seafood Restaurant
11 The Boulevarde Shop 29 Sydney, NSW 2135
02 9763 7738
www.crystalseafoodrestaurant.com.au/Strathfield.html
A staple addition to Yum Cha inspired restaurants in Sydney; Crystal Seafood Restaurant has been in the food industry for decades now, and they've established a reputation for truly being on top of their game, they're certainly one of the Sydney Cafes Team's favourite spots for their irresistible lobster yum cha. Established in 1993 with over 15 years of experience in the field of Chinese cuisine, Crystal Seafood Restaurant is your one stop shop with regards to Yum Cha specialties and more. Their special of the house should definitely be tried and tested for yourselves and your friends. Check out their King Prawn with Egg Yolk, Chicken Hot Pot with Special Sauce and more waits their customers upon their visit.
Manly Phoenix
75 The Corso Manly, NSW 2095
02 9977 2988
www.manlyphoenix.com.au
Experience authentic Chinese inspired dishes at the heart of the metro found at Many Phoenix. Many Phoenix not only offer a good variety of Yum Cha menu but also gives their customers an amazing view to look for with their relaxed ocean view. You can choose from different venue spaces depending on your preferences which are great as function rooms for special occasions and events. The lounge, the balcony, the dome and the booths are something to look forward to upon your visit.
Winston Gardens
Shop 1 109 Winston Hills Mall Caroline Chisholm Dr Sydney, NSW
02 9624 6425
www.winstongarden.com.au
If you are quite the busy person but want to enjoy Yum Cha dishes on the go, Winston Gardens is the perfect place for you. They offer dine in and takeaway orders as well as free home delivery services (for orders over $35) to their customers on a regular basis. This is great as one can enjoy Chinese inspired dishes wherever they may go. Enjoy Yum Cha dishes in bite sizes and have them delivered straight through your doorsteps today.
Lok Lok Dumpling Bar
Level 3 Food Court Westfield Hornsby 236 Pacific Hwy Hornsby, NSW 02077
02 9476 6889
www.facebook.com/LokLokDumplingBar
Enjoy dumplings served fresh using only the finest ingredients available in the market today at Lok Lok Dumpling Bar. Lok Lok Dumpling Bar uses fresh natural ingredients and refrains from using any MSGs with any of their dishes. This makes their dumplings a healthy treat which anyone can enjoy. A gluten free option also exists to cater the different preferences and tastes of every individual. You can find other Yum Cha dishes served fresh when you visit their store today.
Emperor's Choice Tea House
Basement, 2 Castlereagh Street Sydney, NSW 2000
02 9231 5032
www.emperorsteahouse.com
Emperor's Choice Tea House serves a huge variety of Dim Sum dishes to satisfy your cravings for Yum Cha inspired cuisine. Emperor's Choice Tea House is great for solo individuals as well as group of friends as they have Dim Sum served in a variety of sizes ranging from small, medium and large. Specials and kitchen dishes are also offered and a Congee to complete your overall dining experience. You can also add extras with your meal such as Steamed Rice Noodle w Scallops or Steamed Rice Noodle w King Prawn.
Love On Top
33 Bayswater Road Sydney, NSW 2011
02 8021 9112
www.loveontop.com.au
Love in Top is a great place to stumble upon with your search for authentic yum cha dishes across the metro. Their beautiful outdoor garden is a sight to behold making the overall dining experience truly distinct and authentic from the rest. Their love inspired dishes (their menu is served with love literally) has a variety Dim Sums and Dumplings which you and your family or friends can enjoy. For vegans, check out and experience their vegetarian spring rolls today.
Lucky Dragon Seafood
5-7 Boyle St Sutherland, NSW 02232
02 9545 6244
www.luckydragonseafoodrestaurant.com.au
Seafood plays a very important role with regards to oriental dishes. This is what tourists and customers usually look forward to especially when they want to experience authentic dining at its finest. You will find no shortage of such dishes at Lucky Dragon Seafood. They have a variety of King Prawns served in different ingredients as well as Scallops and Fish Fillet. You can try out their Chef's suggestion for those who are still undecided on what dish to order.