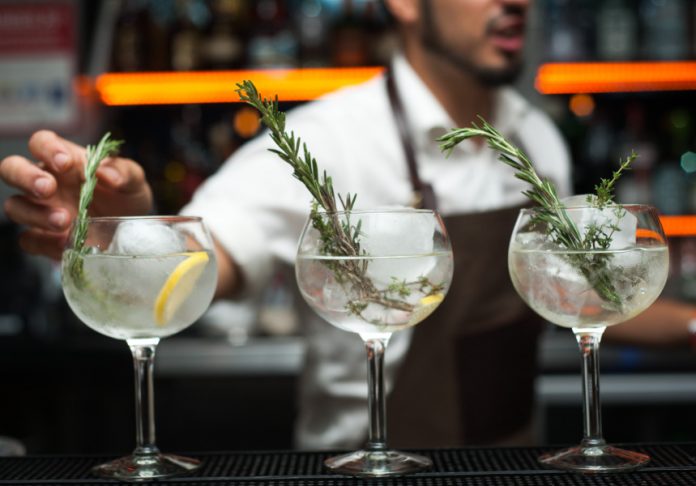 Melbourne is the bar capital of Australia, and is unlikely to ever relinquish this title. It's a city where alcoholism is taken to prestige levels of refinement, where from the smallest, most secretive bar to the largest pumped-up nightclub, urbane coolness blends with middle class grace to retain that unique Melbourne vibe all the way. Condemned for its weather by other Australian city-states as "bleak city", it's in particular Melbourne's miserably icy winters which have given spawn to a smorgasbord of indoor decadence – simply why it's not just the bar capital of Oz, but the fashion, live music and heroin capital as well. Our writer-on-the-ground LARA MCPHERSONcelebrates her personal selection of Melbourne's 20 most sublime bars
1806
169 Exhibition Street, Melbourne
03 9663 7722
www.1806.com.au
If expertly prepared classic cocktails are your thing then 1806 is the destination for you. This beautiful basement venue radiates class with a modern edge. Dapper bar staff, chesterfields and rich wood interior create a great vibe. These guys also put on cocktail education workshops where you get to taste the goods!
Come for: tasty, tasty cocktails made by folk who really know their stuff.
Hot Tip: Bring friends. You'll want to taste their drinks too.
Bimbo Deluxe
376 Brunswick St
Fitzroy VIC 3065
03 9419 8600
www.bimbodeluxe.com.au
This spot was once home to one of Melbourne's iconic live music venues and has found new life as a bustling hub and big sister to Chapel Street's Lucky Coq. A great range of beers, infused vodkas and awesome simple pizzas make Bimbos a magnet for students, artists, and corporates alike. Gotta love it.
Come for: cheap pizzas during the week. Best $4 you can spend.
Hot Tip: You might have your work cut out for you trying to get a seat. Come early.
Cavallero
300 Smith Street, Collingwood
03 9417 1377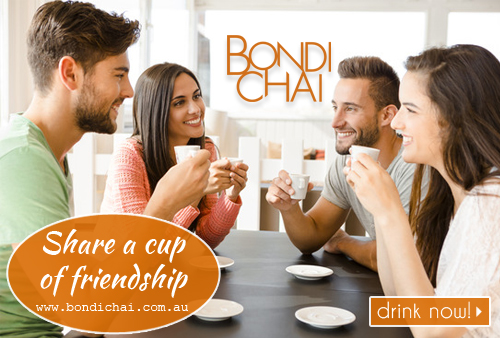 This place is a bit of an anomaly on the pub-dominated Smith St landscape. Raw, minimal and discreet, it is chic, urban bar culture at its best. They also do great light Italian fare for breakfast and lunch, but the relaxed feel of this open space is best enjoyed for dinner with a beverage in hand.
Come for: so much inner city cool factor with none of the underaged hipsters.
Hot Tip: check out the space out the back. Brings yet another dimension to a great Smith St alternative.
Comme
7 Alfred Pl, Melbourne
03 9631 4000
www.comme.com.au
This slick inner city spot caters to everyone, with great drinks, great food and some beautiful function and private dining spaces. The space is immaculate, with a french bent. The wine is lovely, breakfast, lunch and dinner are available daily and are simply delish! Likely to be verging on full of a Friday and Saturday night.
Come for: spectacular food and slick european stylings.
Hot Tip: the function spaces really are stunning.
Cookie
1/252 Swanston Street Walk, Melbourne
03 9663 7660
www.cookie.net.au
A long time Melbourne favourite, Cookie is a go-to for high quality Thai, great drinks (particularly European Beers) an always buzzing crowd and beautiful surrounds, right in the centre of the city. Guaranteed to be busy every night of the week, but well worth organising a booking.
Come for: dinner in the dining area. Be sure to book.
Hot Tip: This place is a fail safe for a good night. And you can do a mini pubcrawl without leaving the building.
Der Raum
438 Church St, Richmond
03 9428 0055
www.derraum.com.au
The hidden gem of the Richmond (and Australian) bar scene, though the word is slowly getting around. These guys continue to produce amazingly inventive, ambitious, and spectacularly good drinks lists, complete with absinthe varieties and german beers. To add to their stellar reputation for quality cocktails, they have recently begun teaming up with St Ali for food and drink degustation evenings. Educating the Melbourne public one alcoholic beverage at a time. Come for: the best cocktails you'll have outside London. And that's not only my opinion. Hot Tip: check out their version of shelving. Who knew tie-down straps were so versatile?
Hairy Canary
212 Little Collins St, Melbourne
03 9654 2471
Typical of a Melbourne laneway secret – discreet, cosy and always buzzing – the amazing food and delicious cocktails at Hairy Canary have ensured the longevity it's life in the Melbourne bar scene. Still a destination, after several years in the mix, great food, drinks, service and location will you have you returning again and again.
Come for: tapas and cocktails that are always right on the money.
Hot Tip: Their range of cocktails, and drinks specials are always worth a look.
Long Room
162 Collins St, Melbourne
03 9663 7226
www.thelongroom.com.au
A favourite of Melbourne's corporate population, this spot in the old Georges' building is a regular Friday night hotspot. Luxurious interior (complete with real moosehead), comfortable lounges and expert bar staff make this place a reliable spot for a drink stop any night of the week. Come for: quality drinks, sophisticated surrounds and intelligent conversation. Hot Tip: Their selection of edible goodies is often welcomed after a couple of martinis.
Madame Brussels
59 Bourke St, Melbourne
03 9662 2775
www.madamebrussels.com
Another rooftop terrace in the Melbourne CBD, but this one is with a difference. Named after a fine upstanding 19th Century Melbourne brothel owner, this place is not like many others. Adorably kitsch surrounds, waitstaff clad in Fred Perry tennis outfits, Pimms and finger food. Unashamedly girlie, but still oddly civilised and refined.
Come for: a splash of colour in the black Melbourne landscape.
Hot Tip: They also put on fantastic events. Well worth a look.
Post Office
90 Swan St, Richmond
03 9428 6674
www.postofficehotel.com.au
The team behind some of the best bars in Richmond have succeeded in turning this kind of awkward little space into a destination. Cosy little nooks and rich wood interiors have made this a great spot for drinks or dinner. A poky little space outside has been turned into a cool beer garden – great for a visit any time of the day or night.
Come for: a warming beverage on a winter night or a cooling drink outside in the beer garden on a summers day.
Hot Tip: Their food is also rather good. Simple, easy, quality.
Red Bennies
www.redbennies.com
1/373 Chapel St, South Yarra
03 9826 2689
Part student hangout, part highend artshow venue, Red bennies has both ends of the market covered. With great drinks specials appealing to the masses and a very wide range of performance artists from jazz musicians to martial artists, burlesque dancers to cabaret singers, you will never know what to expect from this place. But you will always be guaranteed great service and a great mix of people.
Come for: cheap drinks and an element of the unexpected.
Hot Tip: They also do some great food specials if you're on a budget.
Red Hummingbird
246 Russell St, Melbourne
03 9654 2192
www.theredhummingbird.com
A multileveled inner-city bar, cosy on the lower level with a beautiful open beer garden/ rooftop terrace on the top level. Caters to every type of Melbourne cool, with great cocktails, good beers and a nice relaxed vibe and staff. Equally great on a Friday night as on a Sunday afternoon.
Come for: very civilised drinks. Or the less civilised version later in the night.
Hot Tip: Look for the bird cage.
Riverland
www.riverlandbar.com
Federation Wharf (Under Princes Bridge at St Kilda Rd), Melbourne
03 9662 1771
Tucked discreetly down beside the Yarra is this really well conceived outdoor bar. Riverland has quickly become a thriving hub of social activity every night of the week, thanks to a comprehensive drinks list, simple and tasty food (including barbecued gourmet sausages whose smells are impossible to resist) and a great location.
Come for: riverside relaxation and a bit of friendly conversation
Hot Tip: A great place to watch all the fit people ride past on bikes, while eating pizza and kransky and drinking beer.
Rooftop Bar
6/252 Swanston St, Melbourne
03 9654 5394
www.rooftopcinema.com.au
The top floor of the glorious Curtain House Building has been converted into a Rooftop Bar and Cinema. A totally cool crowd, cheap drinks and fairly spectacular views make this place ideal for a warm summer night, which is when the cinema season runs. You won't want to miss the great selection of films they put on.
Come for: independent, cult and arthouse films, deckchairs, popcorn and other fun stuff.
Hot Tip: If you're venturing there on a winter evening, wear warm clothes. And bring a blanket. Or Two.
Rue Bebelons
267 Little Lonsdale St, Melbourne
03 9663 1700
Considering the Rue Bebelons is actually quite conspicuous it actually took me a little while to stumble upon it. This cosy, very student friendly spot is equal measures bar and cafe, with a pub vibe. Cheap stubbies and good music make for a great combo and plenty of good nights.
Come for: a cool student hangout without the pretention.
Hot Tip: Coopers Red is stronger than a normal beer. Just so you know.
Silk Rd
425 Collins St, Melbourne
03 9614 4888
www.silkroadoncollins.com
One of Melbourne's favourite nights spots is unashamedly decadent – quite uncharacteristic of Melbourne, more renowned for dingy pubs and secret spots down dark alleys. This one is certainly out of the ordinary. With gorgeous chandeliers and rich interiors with gold gilt everything, you'll want to just settle in and enjoy with a glass of french champagne in hand.
Come for: beautiful surrounds – the bar and the people.
Hot Tip: Only professional dress acceptable of a Friday night.
Spleen Central
41 Bourke St, Melbourne
03 9650 2400
A surprisingly engaging little spot, with live local musicians, local djs, plenty of personality and the best mojito I have ever had. The staff are lovely, interested and interesting and though they don't serve their own food, they have a great arrangement with neighbouring cafes who will deliver food to you at the bar! Hooray!
Come for: pre-show drinks. The Palace is across the road.
Hot Tip: Drinks specials are always quality.
Transit
www.transporthotel.com.au
Level 2, Transport Hotel, Federation Square, Melbourne
03 9654 8808
This rooftop bar sits squarely in the centre of the city and has the benefits of the most amazing views you will see, overlooking southbank, the river and the city. As an added bonus, they also do perfect cocktails, have friendly staff and don't mind when we get our groove on to the jazz band. Then you only have to stumble across the road to Flinders St Station to make it home. Wins all round.
Come for: the view. So. Good. Will make you appreciate our fair city all the more.
Hot Tip: Bottom floor Transport is good fun for a casual drink and Taxi Dining Room in the middle is renowned for its sensational asian food.
Trunk
www.trunktown.com.au
275 Exhibition St, Melbourne
03 9663 7994
This unique building, once a synagogue and school, now houses one of the most interesting venues in the city. Fantastic for Friday night drinks or a sunsoaked afternoon drink in the outdoor area, this place also serves some fairly spectacular food. Cosy, but oddly spacious and sleek, this is a great place for when everyone of your drinking buddies feels like something different.
Come for: drinks, but try the food while you're there. You won't be disappointed.
Hot Tip: Take a second to admire the fairy lights late at night.
Tyranny of Distance
147 Union St, Windsor
03 9525 1005
www.tyrannyofdistance.com.au
A discreet little open air gem tucked away on a side street in Windsor is responsible for many spontaneously fantastic Saturday afternoon beverages. Combining a beachy feel with quintessential Melbourne cool, the relaxed garden atmosphere, cold drinks and simple, homemade fare make this place perfect for whiling away the afternoon.
Come for: a chilled afternoon.
Hot Tip: I think the vibe may have something to do with it but best Pear Cider ever.

Lara McPherson is a Melbourne-based French-speaking freelance writer/marketing & media operator into music, fashion, slow living, sustainability, food & wine, and the arts. Check out her blog http://laviedelara.tumblr.com or follow her on twitter: http://twitter.com/laramcpherson