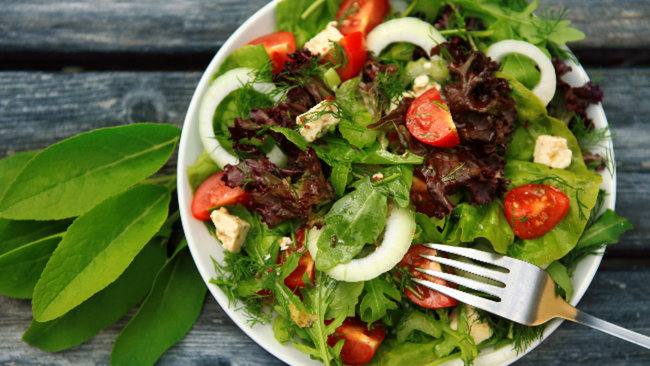 If you love your vego dishes, check out these vegetarian restaurants and cafes in Sydney …
Nomad
16 Foster St., Surry Hills Ph: 02 9280 3395
nomadwine.com.au
facebook.com/nomadsydney
Open for lunch, dinner and drinks, Nomad wine in Surry Hills serves flavourful modern Australian and Mediterranean dishes with vegetarian, vegan and gluten free options. Fully licensed, this funky restaurant have all Australian wine list available for delivery. Plate sharing is highly encouraged. 
O Bar and Dining
Level 47 Australia Square 264 George St, Sydney Ph: 02 9247 9777
obardining.com.au  facebook.com/Obardining
Treat your senses to the wonder that is O Bar at George street. A 360-degree panorama, contemporary Australian food, exquisite cocktails and the best dining companions, O Bar and dining guarantees a great time, every time. Their healthy eating philosophy ensures  sumptuous vegetarian and vegan options. Good food, great views, fab times.
Otto 
Area 8, 6 Cowper Wharf Road, Woolloomooloo Ph: 02 9368 7488
ottoristorante.com.au/sydney
facebook.com/ottoristorantesydney
Expect to be dazzled with Otto's harbour location. A modern Italian restaurant, Otto is beloved because it has more than Italian food and have something for everyone. It is vegetarian friendly with gluten free and vegan options. Kid friendly and with outdoor seating, Otto has a full bar where you could order your fancy. A Sydney dining experience is never complete if you have not had the Otto experience.
Pheast
302 Bronte Rd, Waverley Ph: 02 9387 6020
pheast.com.au 
facebook.com/pheastwaverley
Pheast is a small casual eatery that features inspired dishes made with the freshest local produce available. They let the quality of the ingredients speak for themselves vegetables on a prominent role. Servings are meant to be shared. Globally inspired, inventive, beautifully presented.
Porteño Sydney
50 Holt St, Surry Hills Ph: 02 8399 1440
porteno.com.au 
facebook.com/PortenoSydney
Porteño is an Argentinian restaurant committed to deliver the authentic flavours of Argentina prepared on a pit of fire or on a parilla. But it does not stop there, they also offer seafood and vegetarian options and most servings as to be shared as is customary in Argentina. Top the evening off with selections of Australian, South American or Italian wines from our private cellar.
Sake Restaurant & Bar
facebook.com/SakeRestaurant sakerestaurant.com.au
33 Cross St., Double Bay Ph: (02) 9259 5600
A traditional Japanese cuisine with a contemporary twist, this restaurant serves, of course, amazing sakes and is open for lunch, dinner and drinks. Diners can opt for a vegetarian, vegan, gluten free or no raw Japanese food choices. They have a full bar and could assist in your wine pairings for your meals.
Sixpenny 
83 Percival Rd, Stanmore Ph: 02 9572 6666
sixpenny.com.au 
facebook.com/Sixpennysyd
Tucked in a quiet Sydney suburb is Sixpenny, a modern Australian restaurant with amazing food creations some of which was made from their own onsite kitchen garden. They have vegetarian options and a full bar. The chef himself brings out your dish and explains what is in them that conveys how much love and care they placed in making it.
Sotto Sopra
G04/316-324 Barrenjoey Rd, Newport Ph: 02 9997 7009
theboathousepb.com.au  facebook.com/sottosopranewport
Translated as 'upside-down' expect some surprises from this relaxed Italian Trattoria on the beach. They have vegetarian and vegan options as well as being fully licensed with the Coravin system in place to ensure access to exceptional wines. Enjoy your food a la carte or on the more Italian style of sharing, tasting, and feasting.
Via Alta
197 High St., Willoughby PH 02 9958 1110
facebook.com/viaaltawilloughby
Via Alta is an Italian-style trattoria with vegetarian options that offers classic Italian flavours and serves breakfast, lunch, dinner and coffee. The menu changes seasonally but remain true to the essence of northern Italy. BYO wine is allowed although they do have a wide range of Italian wines to compliment your choices.
Yellow Sydney 
57 Macleay St, Marrickville Ph: 02 9332 2344
yellowsydney.com.au 
facebook.com/yellowsydney
In recent years, Yellow Sydney saw the demand for a vegetarian driven menu rise and their team have created a niche with their flavourful and inventive dishes. They still have meat options for weekend breakfast and lunch but not dinner which features their delicious vegetable dishes. Organic, natural and rare wines are served with your food and Saturday nights is reserved for vegan tasting only.
Cornersmith Annandale
cornersmith.com.au 
facebook.com/cornersmith
88 View St, Annandale Ph: 02 8084 8144
A cafe with a picklery, a cooking school and a spot to buy locally sourced groceries and supplies, Cornersmith Annandale is a family run business that believes in ethical food production and engaging the community. Offering vegetarian dishes, patrons do not feel as if they have been deprived of anything by how tasty the food is. They also have DIY picnic boxes for you to take and enjoy. The menu is seasonal and the cafe supports sustainable business practice.
Green Gourmet
http://www.greengourmet.com.au/
115 King Street Newtown NSW, Australia Ph: (02) 9519 5330
If you want real vegetarian food which is 100% vegan then you should visit Green Gourmet. They do not use any meat or dairy products and they do not even use onion or garlic in their cooking. The restaurant is a family run business which is focused in making body and mind happy with vegetarian food. Their supply for ingredients is actually just nearby which is next door. The name of the place is the Vegan's Choice Grocery. You can be sure that their foods are all vegetarian.
Green Palace Thai Vegetarian
No website
182 King St Newtown NSW 2042 Ph: +61 2 9550 5234
Another vegetarian restaurant that you need to visit and this time their cuisine is from Thailand. Their meat is just imitation but the flavor is just the same as real meat that you taste from the usual Thailand restaurants. They really have these delicious Thai dishes that you might want to try out if you have not yet. Many would recommend you the fake duck and crispy tofu with the many sauces involved with the dish. If you are feeling healthy and wanted to try Thai dishes then this is the place.
Peace Harmony Vegetarian Thai Cuisine
No website
44 Erskine St Sydney NSW, Australia Ph: +61 2 9262 2247
Many vegetarians recommend this restaurant due to the many dishes that they have on the menu and all of them are really delicious. Lunchtime is busy but there is always a seat for those who want to try out their vegetarian dishes. All courses are very affordable and the servings are large for one person already. It has this spiritual atmosphere which a lot of people like and it is famous for this kind of atmosphere. If you want to try out some Thai food with a twist of vegetarian then try this place.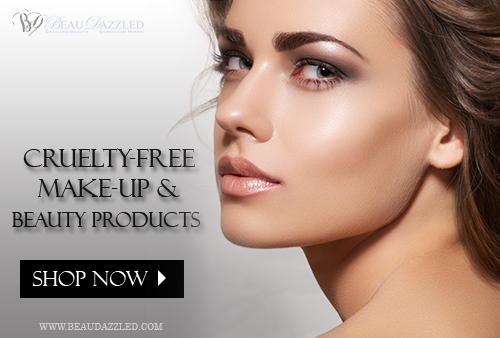 Mother Chu's Vegetarian Kitchen
http://www.motherchusvegetarian.com.au/
367 Pitt St Sydney NSW, Australia Ph: +61 2 9283 2828
The variety of traditional and original dishes is what they have. They invite all of their guests to explore a world of flavors in their restaurant. All of their dishes are made from the best and freshest produce so that it will make the best and finest flavors for every meal. They also have this unique atmosphere which makes many of their customers come back for more aside from the superb dishes. You will taste the best vegetarian cuisines that they can offer to you.
Basil Pizza and Pasta
http://www.basilpizza.com.au/
126 King St Newtown NSW, Australia Ph: +61 2 9519 4880
If you're looking for the best pizza in Newtown then look no further because Basil Pizza and Pasta is the one for you. They have the most authentic, Italian pizza that this area has tasted and even though most of their pizza and pasta has a vegetarian taste in it. You can come to their pizza restaurant with a family or you can book for their catering services to serve your group. You can also take away their pizza or have them home delivered to your homes.
Iku
http://www.ikuwholefood.com/
Shop No 5009, Level 5 Pitt Street Mall, Sydney Ph: 02 9235 3255
The Iku Wholefood restaurant offers a completely vegan, plant-based, nutrient-dense menu. They have this belief that the food they serve has a healing power which is like medicine. They even have this documentary about Food Matters. This is the most important place to visit if you are a vegan. They are open for breakfast, lunch and dinner. They also offer a lot of dishes like soups, salads, curries, casseroles, pies and many more. The atmosphere is quite simple, clean and very inviting for all ages.
Nourishing Quarter
315 Cleveland Street Surry Hills, NSW 2016 Ph: (02) 8399 0888
If you are looking for a vegan restaurant which has a lot of gluten-free dishes then you should be going to the Nourishing Quarter. Their restaurant is located nearby the Redfern side of Cleveland Street. They offer a variety of dishes which are of Latin American descent and it also has an exotic, Asian twist. They are very popular for their soul food which provides their customers with complete nourishment to the body. You need to visit their place right away so you can try out their delicious dishes.
Emilia's
41 Griffin Road North Curl Curl NSW, Australia Ph: (02) 9939 1317
If you love your vegetarian dishes and you want your friends who are not vegetarians to come with you then you should visit Emilia's. It is a good place where it has great value for your money and it is not that fancy but it has this very homely and friendly atmosphere. This place is also famous with the locals nearby the area. You can even order take out if you do not want to cook and just eat at home.
Harvest Vegetarian Restaurant
www.harvestvegetarianrestaurant.com
71 Evans Street Rozelle, NSW 2039 Ph: 02 9818 4201
This is one of the best vegetarian restaurants that you definitely need to visit. This is located at a Rozelle heritage building. It is a small place so you better book for one dinner for your friends or your date. They have a lot of gourmet vegan options which are Thai, Indian and Italian and even some dessert. You can even book for a birthday dinner or an event at their place which is a very great place to be at and they offer a lot of dishes in their menu.
Yulli's
www.yullis.com.au
417 Crown Street Surry Hills, NSW 2010 Ph: 02 9319 6609
If you came by at Surry Hills on Crown Street then you should definitely visit Yulli's. It is bursting with heart and soul. They have a whole vegetarian menu which features a lot of tapas-sized share plates and meat-less main dishes. These dishes offer the perfect balance between exotic flavors, textures and creativity. Surprisingly they have beer among their selection which includes the Stone and Wood Pacific Ale and Wicked Elf Witbier. There are different places where you can sit at whether sitting on the street side or within the cozy walls of the restaurant.
Funky Pies
www.funkypies.com.au
Shop 2 144-148 Glenayr Avenue Bondi, NSW 2026 Ph: 0451 844 404
You want some other type of dish where you can bring along with you if you want? Then you can try out the dishes from Funky Pies. They have a wide selection of specialty vegan pies and also some other usual hearty dishes that you really want to eat with your friends. You can also enjoy their organic, fair-trade coffee. This pie shop is not just any ordinary pie shop. If you really want to try it out then be sure to visit their pie shop.
Govinda's
http://www.govindas.com.au/page/how_rest_cinema_works.html
112 Darlinghurst Rd, Darlinghurst NSW 2010 Ph: +61 2 9380 5155
Another good place for vegetarian dinner and a movie night. This place offers you a buffet-style dining with a variety of vegetarian dishes. These dishes would include some salads, Indian dahl, soup, rice, vegetable curry and lentil dishes. You can make reservations for your events like birthdays and such in advance. The menu changes when night comes so better check it out first before you order. Also if you want to see a movie then better take advantage of their movie screening room upstairs.
Oneness Café Restaurant
http://www.onenesscafe.com.au/
244 Coogee Bay Road NSW 2034 Ph: 02 9665 0050
The Oneness café is passionate of their belief that they unify one's body, mind and spirit. All of their dishes are healthy and they add comprehensive knowledge and a sense of community to achieve such belief. They specialize in providing delicious and healthy food for a range of dietary requirements. These requirements would include some vegan, vegetarian and even gluten-free dishes. You can even eat raw foods because they believe it is an important part of one's diet and it should be served alongside with delicious cooked dishes.
Earth to Table
www.concious-choice.com
85 Bronte Road Bondi Junction, NSW 2022 Ph: 02 9029 1755
If you want to eat some desserts but you can't because it has heavy sugar or calories then you do not have to worry no longer. At Earth to Table café, you can enjoy all of your desserts like chai cheesecakes, lemon meringue pies and tiramisu. Earth to Table is an organic, raw café. This is located at the Bondi Junction and is a hidden gem in the area. They also have their smoothies, delicious salads and veggie rolls. This is definitely a vegan's sweet sanctuary.
Bodhi Restaurant and Bar
http://www.bodhi.id.au/
2-4 College Street, Sydney NSW 2000 Ph: 02 9360 2523
This has been established 24 years ago and is located at the heart of Sydney. It has an indoor and outdoor dining. Beside it is unique tranquil parkland setting under giant moreton bay fig trees. The restaurant has actually been awarded which has pioneered and specializes in vegan yum cha and pan-asian cuisine. They also have a wine list which comes from Australia's finest boutique growers. These wines are either certified organic, bio-dynamic or vegan which could compliment with their dishes.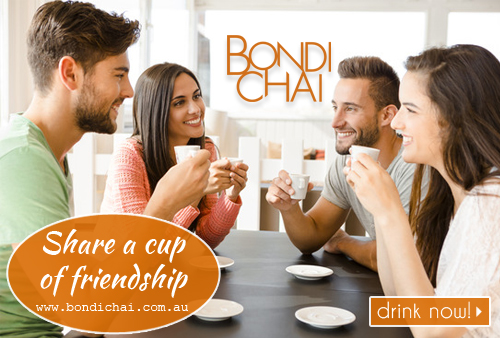 Maya Vegetarian
http://www.mayavegetarian.com.au/
470 Cleveland St Surry Hills Sydney NSW 2010 Ph: 02 9699 8663
Another of the best Indian food in Surry Hills is the Indian vegetarian food of Maya Vegetarian. They will bring you the best vegetarian food from North and South India. They offer you with different specials like the thalis, some healthy daily specials, crispy dosas and some freshly baked bread. All of these dishes are packed with vegetarian goodness and nutrition. You can also enjoy their special sweets at their special sweets counter and some choice of home-made desserts. You can definitely enjoy your veggie diet here.
Laurie's Vegetarian
No website
286 Bondi Road Bondi NSW 2026 Ph: 02 9365 0134
There is another vegetarian restaurant that you should be visiting in Bondi and that is Laurie's Vegetarian. They have dishes which are jam-packed with vegetarian goodness. They have some homemade-style menu which features some six hot dishes and five salads. They also have some tofu and tempeh burgers, pies, empanadas and vegan desserts. You can either dine in at the restaurant or just take it home. The seating though is limited so you should book for one. It is a good place to have a quick, healthy meal.
Badde Manors
www.baddemanorscafe.com
37 Glebe Point Road Glebe NSW 2037 Ph: 02 9660 3797
In Glebe Point Road back in 1982, there were a lot of cafes that opened there and one of those first cafes to open was Badde Manors. Actually it was popular due to its unique personality and that is why even today, they are still popular. They are open every day for breakfast, lunch and dinner. Their menu blends with a variety of Asian, North African, Middle Easter, Latin American and Mediterranean flavors. Those who want vegan diet though the café offers it too like nut-free and vegan meals.
Lord of the Fries
www.lordofthefries.com.au
537 George St Sydney Ph: 1300 667 552
If you love fries and you want to go vegan too then this place is for you. They have different types of dishes in their menu and you are feeling a bit of burgers and fries then this is the place to visit. You can see a lot of different sauces for the fries and onion rings which you can choose some vegan options for it, some couple of tasty burgers and some mini burgers to boot. You can even eat these burgers with vegan cheese if you want to ask for it.
Zaaffran Restaurant
http://www.zaaffran.com/
Level 2, Harbourside Centre/10 Darling Dr Darling Harbor NSW Australia Ph: +61 2 9211 8900
If you want something close to a vegetarian restaurant then you can stay at Zaaffran which is one of Sydney's best Indian restaurants. Since Indian cuisine has some vegetarian dishes, you should opt to visit this place. You can see this close to the Sydney CBD, on the waterfront at Darling Harbor, across Cockle Bay and King Street Wharf. This is also an ideal venue for a romantic dinner for two, group bookings, birthday celebrations, anniversaries and many more other events.