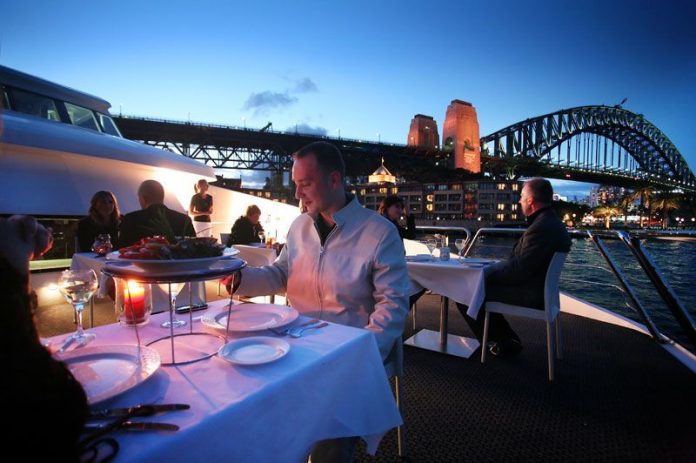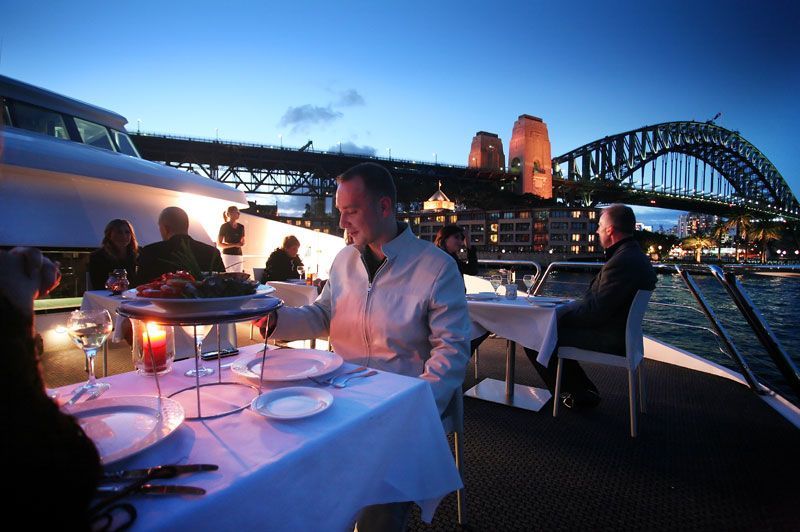 Love the incredible array of international gourmet food on Sydney Dining offers, but don't want to stack on too many kilos? BOB EGGLETON of Personal Training Sydney gives us a great insight in to places to go which will help keep you healthy rather than bog you down with heavyweight cuisine …
Enopizzeria
Can a personal trainer recommend pizza? Well, I can fully recommend the traditional Italian wood fired oven pizzas of Enopizzeria. The pizzas are served with a thin freshly baked crust, topped with fresh simple ingredients. The seafood pizzas are a taste sensation as are the other seafood mains and entrees. The use of olive oil means these meals can be eaten as part of a healthy diet. Ciao.
5/19 Grosvenor Lane Neutral Bay, Ph 9953 30022. Booking essential.
Kyushu Japanese
Japanese food is famous for being healthy, so what could be healthier than traditional Japanese seafood. The salmon and tofu soup is my recommendation as a personal trainer. The combination of lightly cooked vegetables and fish in the main meals gets a healthy diet tick and don't forget the garnishes of seaweed. Seaweed has many essential minerals including iodine and, surprisingly, is low in salt. If you are counting the calories in food, go Japanese.
11 Grosvenor St, Neutral Bay. Ph 9953 3663. Booking essential.
Bay Coffee Roasters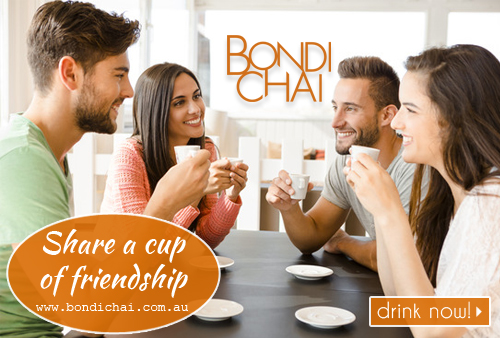 Here is one for the coffee lovers. This boutique micro-roastery uses only directly sourced organic farmed coffee beans. I counted coffees from six different countries, including Kenya, Columbia and Brazil. I can write about the coffee but it is the coffee smell that is the important part of Bay Coffee Roasters. As I personal trainer I have been known to indulge in their range of sweets and cakes. You don't usually find cakes and sweets on my nutritional plans for weight loss; however the odd treat is not going to ruin a well balanced diet.
2/14 Military, Road Neutral Bay.
Essence Coffee
Essence coffee is an essential stop for early morning commuters. Although small Essence Coffee ticks all the boxes for a take away coffee. For those who have a little more time there are several tables to sit down at to have a coffee and a cake. There will always be a couple of dogs tied up outside, showing how essence coffee has become a real part of Neutral Bay. Again, for those concerned about eating a healthy diet, espresso is better than cappuccino.
Shop3, 148 Wycombe Road, Neutral Bay.
Ta Ta Thai
Ta Ta Thai follows in the tradition of rhyming slang in the naming of Thai restaurants. I usually attend Ta Ta Thai for dinner; however I am told that they are now open for coffee and breakfast. Thai food always rates high on my list of healthy foods, and Ta Ta Thai rates even higher on my list because of their reasonable prices and fresh traditional food. In Thailand many restaurants offer traditional breakfasts of rice cakes and fish, however Ta Ta Thai breakfast offering is confined to western style breakfasts, which is a bit of a shame.
15 Hayes Street, Neutral Bay.
Thelma & Louise
Located next to the Neutral Bay Ferry Wharf, Thelma and Louise undoubtedly has the best outlook of any café in North Sydney. The service and the food lives up to the splendid location. For the time short commuter there is a phone-ahead service so your take away coffee is ready for you as you race for the ferry. However to race past Thelma & Louise is a mistake, I love breakfast and a coffee at this café. The experience of sitting on the balcony and enjoying a lengthy breakfast is well worth while.
1 Hayes Street, Neutral Bay. Ph. 9953 7754.
The Lab Café
Coffee, Coffee, Coffee. The Lab Café offers acceptable coffee in streetscape setting. Close to all the main shops in Neutral Bay, The Lab Café offers respite to flustered shoppers. Apart from coffee The Lab Café offers a small range of cakes and sweets. Although close to Military Road, The Lab Cafe is set back far enough to offer sanctuary. One of the many cafes to open in Neutral Bay recently, The Lab Café adds to the coffee culture in Neutral Bay.
1 Ranger Road, Neutral Bay
The Chef & The Barista
The Chef and the Barista serves an adequate cup of coffee and accompaniments. There is a range of breakfasts and lunch options which should be adequate for most people. Although I am not raving about the café, I don't think anyone will leave disappointed. However as a personal trainer I can recommend the Chickpea Salad to anyone who wants to maintain a healthy diet. Also there are several wraps which tick the heart healthy recipes box. A little bit plain but I can give the Chef & the Barista my recommendation.
73 Military Road, Neutral Bay.
Crumbs Café
Crumbs Café is the perfect place to stop for a quick breakfast or healthy lunch. The menu offers plenty of healthy food options, for those how want them. For the coffee drinkers there are the required choices on the menu. I can highly recommend the lemon curd desert, although this treat definitely does not qualify as one of those healthy food options. Crumbs Café is light and airy and I found the staff pleasant and the service quick. For the kids there is a modern interpretation of the milk bar.
285 Military Road, Cremorne.
Maisy's Café
Maisy's café is a Neutral Bay institution. The twenty four hour breakfast has been the savior of many a late night out. Maisy's describe themselves as a canteen style café and certainly the décor is functional, however that does not detract from the standard of the food and coffee. Apart from the breakfast, the bistro-style mains are up to date and satisfying. Maisy's also offer a beer and wine list, although more adequate than extensive. Certainly Maisy's is a convenient meeting point to either start or finish you night out.
164 Military Road, Neutral Bay. Ph 9908 4030.
Shot on Military
Shot on Military describe themselves as warm and funky, and I would agree. Conveniently located opposite the Hayden Orpheum cinema, Shot on Military is the ideal place to meet up. Featuring sourdough bread and an all day breakfast menu this café will get the tick of approval for most people. If you like the coffee you can buy roasted and ground coffer in bags to take home. The café is decorated to the owner's unique taste and is best described as edgy featuring concrete benches and bespoke light fittings.
Open Tuesday through Sunday, 1/307 Military Road.
Bread and Butter
This little café is tucked away in Neutral Bay. The two main features are the breakfast menu and the burgers. As a personal trainer I can fully recommend the avocado smoothies for those who are interested in healthy food options. For breakfast I like the beans and chorizo, different and refreshing. I found the staff friendly and the service efficient. The décor and music is a little bit quirky and might not be to everybody's taste.
89 Parraween Street Neutral Bay.
Delante
Delante is part café, part delicatessen. With tables outside and a large open window Delante certainly is pleasant spot for a coffee of a quick meal. The café can get busy and at such times the service can slow down. The food is European in style which is quite unique and although I quite like the menu I could understand if some people found the food a little heavy. There is the good old fashion steak sandwich for those who want something a bit more substantial.
12 Waters Road, Neutral Bay. Ph. 9953 1789.
Spoonful Café and Living
For those who are looking for a gluten free and vegan friendly experience in Neutral Bay this might be your only option. Hence it is just as well that the food is excellent. I chose a sweet corn and capsicum fritter washed down with a vegetable smoothie. For anyone interested in healthy food choices there are plenty of options on the menu. If you just want a coffee and banana bread then Spoonful Café and Living will fit the bill. Spoonful Café takes reservations and I would suggest you request one of the outside tables.
97 Military Road, Neutral Bay. Ph. 9909 3119.
Wild Basket
A unique experience in Neutral Bay, Wild Basket features many native Australian food products. The lunch menu offers many vegetarian choices, however my favourite is the pull pork sandwich. Allow time to wander through the deli section as there are plenty of unusual native herb products, I find many of the native chutneys fantastic on a sandwich or as a salad dressing. But getting to the serious business of coffee, I love the coffee at Wild Basket. The place can get busy and the service delay can be lengthy at such times.
17 Grosvenor Street, Neutral Bay.
Bacino Bar Il Caffe
This is the traditional hole in the wall take away café. If you want quick service on a good take away coffee this is the place for you. Don't be put off by the queue outside; they get through the orders pretty quick. There are a few seats and they do make toasted sandwiches and such however expect to wait during peak periods. Although the food is acceptable there are probably better places to eat. However if you need that coffee hit to get you through the work day, Bacino Bar Il Caffe is probably a pretty good option.
Shop 2 / 83 Mount Street, North Sydney.
Botanica Garden Café
I have only had the breakfast at Botanica Garden Café, however I can fully recommend the full breakfast. The outdoor setting is tranquil and it is hard to believe you are close to the heart of North Sydney. It is worth going to the Botanica Garden Café if only for the location. The lunch menu looks a little brief; however I am assured by other diners that the service is quick and efficient.
Gluten free options available. Open for breakfast and lunch. Closed Monday. 61a Bay Street, Waverton. Ph 0432 689 555. Takes reservations.
Kirribilli Village Cafe
I would be happy to go the Kirribilli Village Café for breakfast, lunch and dinner. Mostly I just go there to meet business contacts and have a coffee, for this purpose the only issue is parking. The breakfast menu has all the requirements and will satisfy most people. The lunch and dinner menu is extensive and it is a little difficult to pigeon hole it; I would describe it as European fusion. If you are going for lunch allow a little time as the steak dishes can take a little time to be prepared.
Broughton Street, Kirribilli. 9954 6015.
The Pepper Mill Café
The Pepper Mill Café is the perfect place to conduct a business meeting. The tables are large and spaced a distance apart. Due to the large number of business hotels in the area The Pepper Mill Café does attract many business people, so you will not feel out of place getting out the laptop or a pile of papers. The coffee and the wraps are the perfect accompaniments to a meeting. I have only eaten the breakfast and can fully recommend the eggs benedict.
30 Glen Street, Milsons Point. Ph 9354 1444.
Ricky's Café Under The Bridge
Any café that bakes their own sourdough bread is going to get my tick of approval. There is a breakfast and lunch menu. The menus are simple but extremely well executed. The eggs are probably the best the Sydney yes a big claim but well deserved. If you are just having a coffee don't forget to have some toast with either the organic jam or marmalade (I could eat a bowl of the orange marmalade). Having said that the croissants and pastries are not to be ignored either.
6 Ennis Street, Milson's Point. 9955 8875, no need to book.