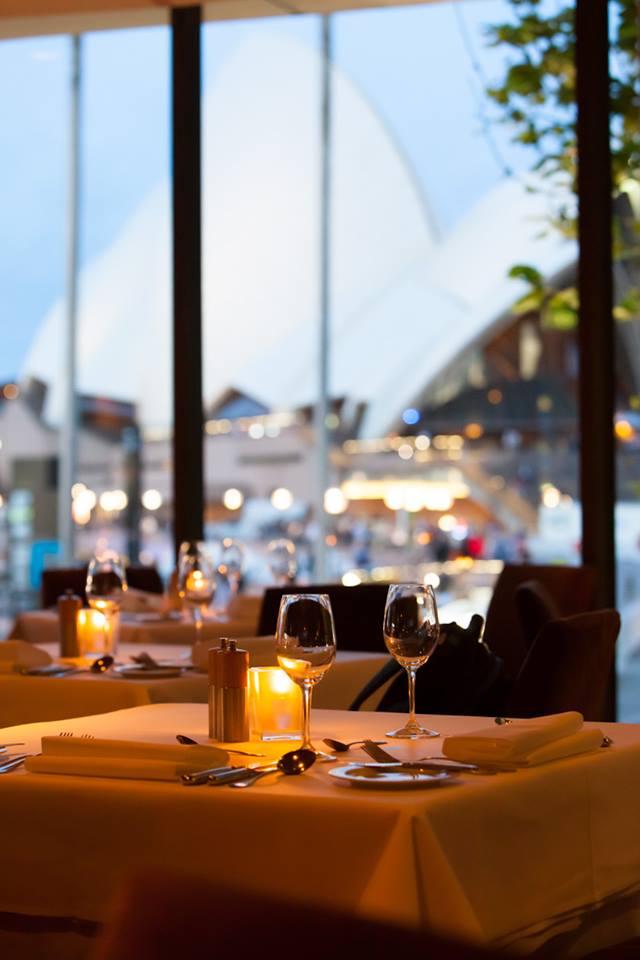 Seeking the most romantic restaurants in Sydney? Demand for intimate dining isn't just strong for Valentine's Day or Night, & cafes can be very romantic also. Here's some wonderful choices if you're planning to have dinner with a hot date to carve out a joyous future together …
Quay Restaurant
https://www.quay.com.au/ facebook.com/quayrestaurant
Upper Level, Overseas Passenger Terminal, The Rocks Ph: (02) 9251 5600
The only thing that can beat the view at Quay Restaurant would be their food. Their signature dish, the world famous snow egg is included in every food lovers bucket list and those who tried it are never disappointed. One of Australia's highly regarded restaurant, this is the go to place for wold class dining.
Regatta Rose Bay
594 New South Head Road, Rose Bay Ph: 02 9327 6561
regattarosebay.com 
facebook.com/regattarosebay
Regatta has such a picturesque location it is hard not to love being here. But it is more than the location, the service impeccable; the Mediterranean themed food; they all come together to create a wonderful experience. They have gluten free options, outdoor seating, kid friendly and have a full bar.
Restaurant Hubert 
15 Bligh St, Sydney Ph: 02 9232 0881
restauranthubert.com 
facebook.com/Hubert
French restaurants are the best places to take someone for a romantic evening. Hubert is one such perfect spot. It perfectly sets the mood. Food is sublime, ambiance great and if you are at a loss for wine choices, they would give informed suggestions for you to choose from. At the end one would feel as if transported to romantic France.
Sotto Sopra
G04/316-324 Barrenjoey Rd, Newport Ph: 02 9997 7009
theboathousepb.com.au  facebook.com/sottosopranewport
Translated as 'upside-down' expect some surprises from this relaxed Italian Trattoria on the beach. They have vegetarian and vegan options as well as being fully licensed with the Coravin system in place to ensure access to exceptional wines. Enjoy your food a la carte or on the more Italian style of sharing, tasting, and feasting.
Sushi E 
252 George Street, Sydney; PHONE 02 9240 3000
merivale.com.au/sushie 
A wonderful experience awaits you at Merivale's Sushi E. One of the few authentic sushi bars in Sydney, they make fresh ingredients into edible works of art. Their nigiris never fail to impress, the flavours clean and distinct. The salmon tartare looks too good to eat but eat you shall and it will be bliss. With an extensive list of wines, sakes and cocktails to match your lunch or dinner experience, it's a safe bet you will come back to Sushi E. Soon.
Tetsuya's 
529 Kent Street, Sydney; PHONE 02 9267 2900
tetsuyas.com 
facebook.com/tetsuyasydney 
Tetsuya is a luxurious Japanese dining fort serving a ten course degustation menu. The cuisine is unique, based on the Japanese philosophy of using natural seasonal flavours, and enhanced by classic French technique. Quite expensive but this restaurant is irrefutably one of Sydney's best..
Petal Met Sugar 
Shop 7, 68 Sir John Young Cr Woolloomooloo Ph: 02 9360 6226
petalmetsugar.com.au 
facebook.com/petalmetsugar
A great place for dining alfresco on pastries, cakes and croissants, Petal Met Sugar is a pretty spot for daintily delightful desserts. It combines flowers, sweets and elegance that it is considered a happy place for many patrons. This is where every dessert dream comes true. Perfect for a first date. And a second, a third…
Aria
1 Macquarie St, East Circular Quay, Sydney Ph: 92522555
www.ariarestaurant.com
If you are planning to have a romantic dinner with your loved one, you would most likely want a place with a great view and an unparalleled reputation for quality. Aria Restaurant remains best choice for many Sydneysiders who want something close in the CBD. Since it is very close to the Opera House, you could already tell that it provides you a great view while enjoying your dinner. If you are planning to go to the Opera House later to watch its special shows, then this is the restaurant that could surely be the best place to wait for showtime.
Dunes Restaurant & Kiosk
Ph: (02) 9974 3332
1193 Barrenjoey Rd
Palm Beach NSW 2108
www.dunespalmbeach.com.au
Dunes is a much-sought-after destination for weddings, with their manicured gardens and surrounding natural Australian flora, they offer the perfect setting for an intimate ceremony to include pre-reception drinks. Or if you are looking for a larger reception, Dunes can cater for a seated or a cocktail style event. Troy and his team are happy to create menus to suit every couple. They can also help you with everything from the celebrant, flowers and decorations, to pointing you in the right direction for a good photographer in the area. Equally enjoyable if you're of a mind for something more casual, is the Dunes Kiosk. Families and friends can enjoy a meal outside – you can be as barefoot and sandy as you like – in a breezy Mediterranean courtyard equipped with basket chairs and umbrellas. Whether you've visited Palm Beach to swim, surf, play or trek, Dunes Restaurant & Kiosk will leave a rich memory that will most likely last a lifetime.
Bather's Pavilion
4 The Esplanade, Balmoral, NSW Ph: 9969 5050
www.batherspavilion.com.au
Bather's Pavilion is a very beautiful restaurant located on Balmoral Beach. This may even be your choice if you are planning to have a date by the beach. The food here is great and bringing your special date here can indeed be impressive. What makes it even more appealing is that the restaurant gives you a very wonderful view of the harbour. If you love seafood, you'll surely be delighted at the number of choices here.
Twenty Four Restaurant & Bar
Ph: (02) 9981 2061
24 The Strand, Dee Why
www.24deewhy.com
www.facebook.com/24DeeWhy
Like most of the cafes and restaurants on The Strand, Dee Why's beachside boulevard, Twenty Four boasts ocean views and a relaxed atmosphere. The menu combines Australian classics with some unexpected flavours from around the world which seem included to surprise and ultimately satisfy the senses. Twenty Four simultaneously appeals to the executive dining set, taking their steaks very seriously – Scotch Fillet, Eye Fillet and Rib Eye each occupying a trinity of highest-price items, all steaks served with slaw and your choice of one side and one sauce – their sauces are gluten-free and this is where they vary from conventional steaky scripts, offering not just mushroom and barbeque, but also a scrumptious gorgonzola jus, as well as chimi churri. Mains cater to pretty much every tongue on the Sydney foodie radar, nota bene this quick run down the menu: John Dory Fish 'n Chips, Prawn & Mango Salad, Pumpkin Salad, Half Roast Chicken, Wagyu Beef Burger, Chicken Burger, John Dory Fish Burger, Veggie Burger, Pumpkin & Mushroom Gnocchi, Spaghetti Allo Scolglio with Mixed Seafood, and Crispy Skin Barramundi. In catering to a broad range of tastes, Twenty Four also has plenty of vegetarian and gluten free options, making life easier for those with dietary requirements.
Bondi Icebergs
1 Notts Ave Bondi Beach NSW 2026
Ph (02) 9130 3120
www.icebergs.com.au
An authentic dining experience awaits customers at Bondi Icebergs with their amazing and one of a kind facilities and amenities. The Bondi beach location is a very relaxing place for your family and friends to experience as well as try out their huge variety of dishes. This is great if you have a free time over the weekend or during holiday vacation. This is the reason why a lot of celebrities such as Sienna Miller, Nicole Kidman and Keith Urban, Pink, Michael Clarke and Oprah visit Bondi Icebergs during their visits at Sydney.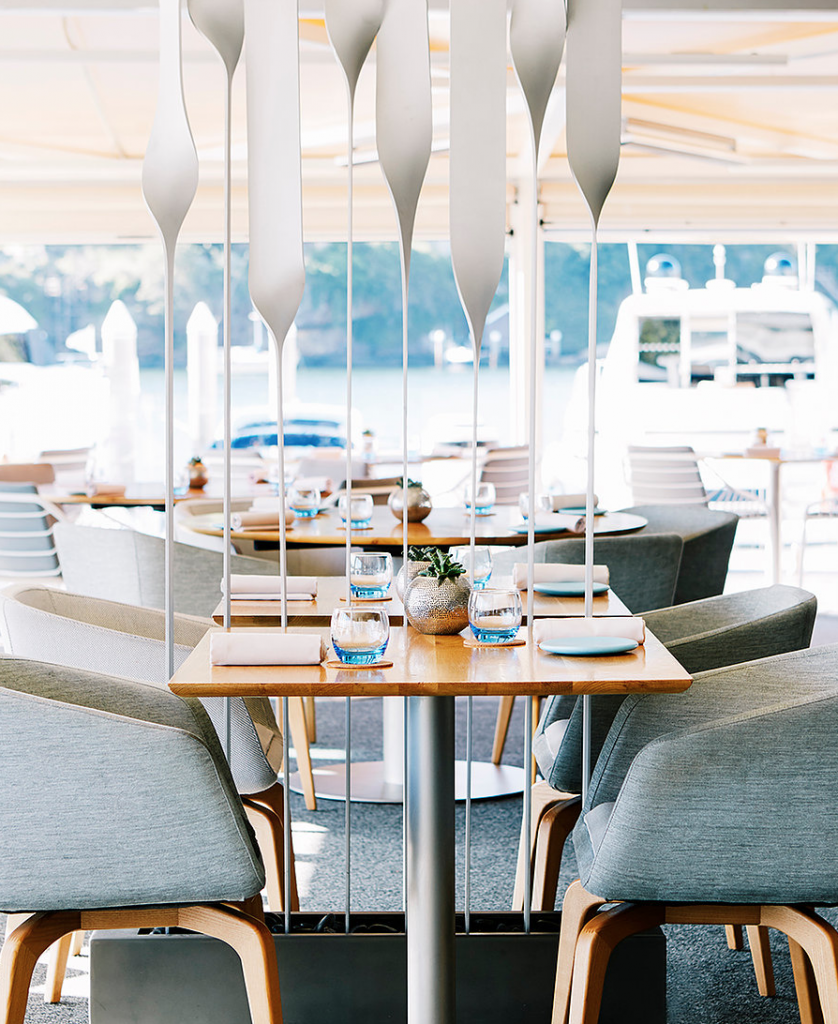 Ormeggio at the Spit
D'Albora Marinas The Spit
Spit Road, Mosman 2088
Ph 02 9969 4088
www.ormeggio.com.au
Ormeggio is one of Sydney's most romantic restaurants with its unparalleled views of Middle Harbour, sensational food and unobtrusive service. The perfect choice to celebrate with your Valentine. Offers contemporary Italian and Spanish cuisine, Ormeggio has been awarded two Chef's Hats in the Sydney Morning Herald's Good Food Guide 2018, and has been a hatted restaurant since opening in 2009. Ormeggio is currently rated #23 in Gourmet Traveller's Australia's Top 100 Restaurants, and as such is recognised the nation's top ranked Italian restaurant. If it's important to you, make sure you book a window table & they do charge a premium for it, but not excessive.
Billy Kwong
Shop 3, 355 Crown St, Surry Hills, NSW Ph: 9332 3300
www.kyliekwong.org/billykwongs.aspx
Just by the name of this restaurant, you could easily tell that this specialises in Asian, particularly Chinese cuisine. Indeed, you could aim to impress your date by introducing her to a number of Chinese dishes that she may not have even tried yet. It is not just the food that is great. The interior of the restaurant possesses an oriental aura. With the furniture and the design of the interior, you could surely imagine yourself being in China.
Bistro Moncur
Woolahra Hotel, 116 Queen St, Woolahra Ph: 9363 2519
www.woollahrahotel.com.au
A date in a French restaurant is a sure-fire formula to make your date like you even more. This is what you would definitely experience once you go to Woolahra Hotel and enter its restaurant, Bistro Moncur. This restaurant specializes in French classics, which are foods that are definitely mouth-watering and yet elegant. Aside from this, the restaurant takes pride in its wide variety of French and Australian wines. These would go well with the food that you order from the restaurant.
Essen Restaurant & Beer Café
133-135 Broadway, Ultimo, NSW Ph: (02) 9211 3805
www.essenrestaurant.com.au
If your idea of a romantic restaurant is more about hearty European eating and drinking a colourful array of schnapps, then Essen Restaurant & Beer Café has what many regard as the best schnitzel not just in the inner west but in the entire Sydney area. You could bring a date here and enjoy all all the Germanic delights this restaurant has to offer. These are a lot actually and not just schnitzel. You could enjoy the restaurant's other popular orders, such as beefy cabbage rolls, and deep-fried camembert. Other favourites that you should try are sauerkraut, spatzle, poached veal, and confit of duck with duck sausage. These are all at affordable prices.
Longrain Restaurant & Bar
85 Commonwealth St, Surry Hills
Ph: (02) 9280 2888
Romantic if you want to escape the whole one-on-one dichotomy and to feel the love between you while communally surrounded by the hippest set of diners in Sydney. The soul of South East Asian Cooking is the perfect harmony between four essential elements: hot, sour, salty and sweet. Longrain is inspired by the communal eating philosophy of the Asian table, their menu made up of dishes created for sharing. Longrain's menu has evolved from Martin Boetz's original Longrain vision, bringing South East Asian influences to carefully sourced ingredients with fresh, zingy flavours. Longrain's vibrant menu is carefully balanced with wines and cocktails. Their long, shared tables encourage the spirit of eating together, so you can try each dish as part of a full tasting experience, just as it was intended (limited reservations available). Or book one of their individual tables for parties between 6 – 10 people or private dining room for 12-22 guests.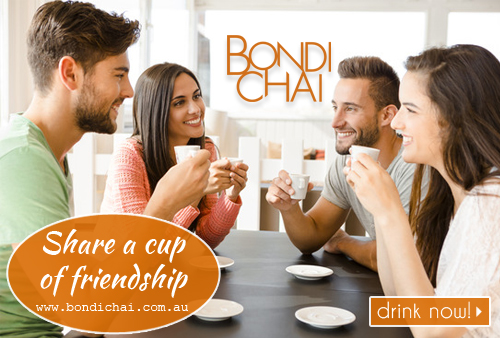 Lucio's
Inner East, 47 Windsor St, Paddington Ph: 93805996
www.lucios.com.au
As a long-time up-market Italian restaurant, it may seem that Lucio's is not an immediate choice that you would have if you are going to have a dinner date. However, if you are bent on impressing your date and if you could afford it, you should not pass up on the chance to dine here. Aside from the delicious food items that you could find in the menu, the atmosphere in the restaurant really gives an aura of cosy romantic dining. This is why it has always been the choice of Sydney's more affluent population.
Port Orient Asian Fusion Restaurant
Level 2, Shop 449 Harbourside Shopping Centre, Darling Harbour Ph: 92829922
A fun time with your date is always something that would last in your memory. This could be achieved if you make it a point to take her to a restaurant that promises not just great food but also wonderful entertainment. These two things you would find in Port Orient Asian Fusion Restaurant. It is here that you would be able to satisfy your appetite with a great combination of Asian food and modern Australian cooking. Of course, the place gets lively with entertainment.
Tetsuya's
529 Kent St, Sydney Ph: 92672900
www.tetsuyas.com
You may find it hard to believe that you could have a dinner of Japanese cuisine of such diving luxury that Tetsuya's elevates it to. This is because most Japanese restaurants are casual in terms of atmosphere. However, Tetsuya is very much different because it does give you and your date a unique experience in a classy Japanese restaurant. Using natural seasonal ingredients but prepared in classic French ways, the food here is definitely unique. This restaurant may indeed be very expensive when compared to others. But you would never regret your spending once you have tasted the food.
Pool Caffe
94 Marina Parade, Maroubra Ph: (02) 9314 0364
Dining with a special someone while having a nice view of the ocean is enough to spark a conversation that could easily turn romantic is indeed a wonderful thing. This is not something that is difficult to realize if you have your dinner here at Pool Caffe. This restaurant has in fact been the choice of many couples who are planning to have a romantic dinner. The fresh ocean breeze and the amazing food that you could have on your table would surely be bonuses in your date.
Vrindavan Indian Restaurant
261 Harris St, Pymont Ph: 95661135
www.vrindavan.com.au
Flirting with your taste buds may seem to be strange and impossible. However, this is because you must have not yet tried bringing a date to an Indian restaurant. If you have decided to finally do so, you should consider Vrindavan Indian Restaurant. You could tell that this is a great choice because it is not just the locals that love to eat here but also tourists. Home-styled Indian cooking is what you are going to enjoy here. The food is rich with traditional Indian flavors.
Watermark
2A The Esplanade, Balmoral Beach Ph: 99683433
www.watermarkrestaurant.com.au
Balmoral Beach is popular not just among the tourists but the locals as well. This is primarily because of the many wonderful sights that people could see in this part of the city. However, if you are taking your date here, there could be no other better option for dinner than Watermark. This restaurant offers cuisine that is largely influenced by Asian cooking. However, there are many on the menu that is also fusion in terms of flavor. Your date would surely love it here.