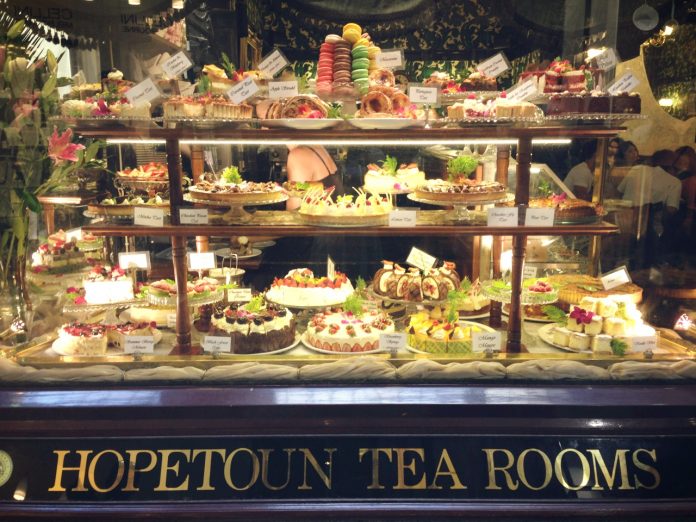 If it wasn't for Melbourne's fantastic foodie scene, Sydney would still be serving steak and chips, right? RIGHT!!! Melbourne still has it all over Sydney when it comes to cafes and bars, though big brother is trying hard to catch up fast. Lesser siblings Adelaide, Brisbane and Perth are also doing their level best. In the meantime, just so you know the 20 absolute best that Melbourne has to offer, our writer-on-the-ground LARA MCPHERSON reveals the best cafes within stone's throw of the Yarra…
Animal Orchestra
163 Grattan St, Carlton, 3053
03 9349 4944
This converted terrace just across the road from Melbourne Uni is swarming with pretty young arts students. But they don't just come here to wax lyrical about George Orwell. The food is stellar. A selection of baked eggs, soups, toasted paninis and daily specials do the trick, for student friendly prices. Always packed but you'll always be able to squeeze in somewhere.
Come for: the daily soup specials. Always hit the spot.
Hot Tip: the mint tea is a great, fresh warmer.
APTE
538 Heidelberg Rd, Alphington, 3078
03 9482 2991
www.aptecafe.com.au
In a slightly unexpected location on a main road, this is a destination. And it's worth the trip. Melbourne foodie's have taken to this one big time. Not hard to see why. Amazing menu with great quality food, beautiful coffee and much more than your standard breakfast fare. Some amazing local artists on display as a testament to the Heidelberg School which was once nearby.
Come for: great food and a great vibe.
Hot Tip: Get in early or you'll be over run with cyclists on their pit stop.
Booktalk
91 Swan St, Richmond, 3121
03 9428 1977
This Richmond favourite is delightfully unpretentious and appealing. Rows of new and second hand books for pre- and post-food browsing. The best traditional "bacon and eggs" type menu, with some great sandwich selections and a range of tasty goodies on display also. The staff are always lovely, food is well priced and service is quick.
Come for: the best old school bacon and eggs around.
Hot Tip: keep an eye out for Richmond players. This is a favourite spot for carb loading.
Cafe Segovia
33 Block Place, Melbourne, 3000
03 9650 2373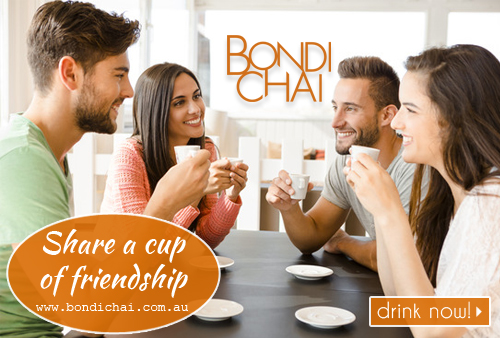 Tucked away on one of Melbourne's vibrant laneways, Segovia is perfect for a stop off between shopping stints or a pre- or post-show bite. Always buzzing, with friendly staff and a cosy feel, not to mention excellent modern fare. A comprehensive wine list, great breakfast and lunch menu with a mediterranean slant.
Come for: a cosy catch up with your best buddies.
Hot Tip: also a great date venue. Intimate and chic without being artificial.
Cafe Sweethearts
263 Coventry St, South Melbourne, 3205
03 960 6752
This charming converted terrace is sure to meet your breakfast tastes with a multitude of varieties of eggs, as well as some gorgeous pancakes, muffins and reliably good coffee. The lunch specials are always great, served with a friendly, earnest, unpretentious vibe and in a cosy spot. Perfect every day of the week.
Come for: Eggs. However you like them.
Hot Tip: perfect after your visit to South Melbourne Market.
Dead Man Espresso
35 Market St, South Melbourne, 3205
03 9686 2255
www.deadmanespresso.com.au
The folks at Dead Man Espresso really like their coffee. Fortunately, they really like their food too! They clearly have fun with it, with some very interesting interpretations of the classics. A really good setup, a relaxed vibe and a great way to pass the time.
Come for: the coffee. They love it – so will you.
Hot Tip: Get a spot outside. Its a nice little perch.
Demitri's Feast
141 Swan St, Richmond, 3121
03 9428 8659
www.demitrisfeast.com.au
This relatively new addition to the Melbourne scene has already won many fans including the Age Cheap Eats judges. Beautiful greek-inspired breakfast treats with a slightly unusual twist. Owner Jim is a Richmond local and showing off the amazing Greek food he grew up with. And it's clear his mother was quite a spectacular cook!
Come for: something out of the ordinary.
Hot Tip: you'll want to come back.
GAS
253 Coventry St, South Melbourne, 3205
03 9690 0217
www.gaseatery.com.au
With communal tables, a glass cabinet full of middle eastern inspired goodies, great coffee and relaxed personal service, GAS is a favourite hang out for brunch, lunch or an afternoon wine. With an excellent breakfast menu, sensational brunch specials and delightful grazing selections for lunch, you'll want to work your way through everything else in the place before you ever settle for your regular bacon and eggs again.
Come for: amazing, slightly left of centre brunch specials.
Hot Tip: Gas also do catering.
Green Refectory
115 Sydney Rd, Brunswick, 3056
03 9387 1150
In amongst bustling Sydney Road, this converted house is now home to a delightful hub of food activity. The almost rustic quality of the food and presentation doesn't detract from the great quality and amazing taste. Good, healthy, fresh food, generous servings and very well priced. You'll feel completely nourished after your visit.
Come for: their amazing array of salads.
Hot Tip: Keep an eye out for the Illy coffee sign out the front or you'll miss it.
Hopetoun Tea Rooms
282 Collins St, Melbourne, 3000
www.hopetountearooms.com.au
03 9650 2777
This iconic Melbourne spot remains faithful to the way it was 100 years ago. And we couldn't bear a change. A classic English tea room which is thoroughly true to its roots, yet manages to put a slight twist on the traditional ladies' lunch fare. Delightfully civilised and positively fancy.
Come for: a dignified spot of tea or a light lunch when in town.
Hot Tip: don't swear here. It is not appreciated.
Ici
Cnr Kerr and Napier Sts, Fitzroy, 3065
03 9417 2274
This little hole in the wall, oozing with street cred, just happens to serve the best mushrooms going around. Limited table space means there is always a short wait but the mushrooms with rosemary and plenty of butter are well worth it. For the sweet tooth, try the museli or the french toast. They also do great coffee and beautiful jams.
Come for: the mushrooms. mmmm…..
Hot Tip: bring cash as they don't take card.
Kamel
19 Victoria Ave, Albert Park, 3206
03 9696 1386
www.kamelrestaurant.com
This bayside beauty is a favourite with locals. A friendly, relaxed setting and beautiful selection of treats will have you returning time and time again to sample everything on the menu. Serving middle-eastern and African inspired mezze for lunch and dinner, breakfast until late afternoon and also available for take away, you'll want their tasty goodies at all hours.
Come for: any meal of the day. They're all equally as good.
Hot Tip: Bring friends so you can order a taste of everything off the menu.
Kanteen
150 Alexander Avenue, South Yarra, 3141
03 9827 0488
www.kanteen.net
Slightly unusual and ever so appealing on a nice spring day, Kanteen occupies prime position by the river. A magnet for young families and cyclists alike, both the food and the coffee are intended to top up the energy levels. Lovely eggs, breads and meticulously prepared coffee will keep you going all afternoon.
Come for: the setting and to hang out with the healthy – maybe it will rub off…
Hot Tip: Why not walk along the Yarra before-hand to work up an appetite?
Moulin Noir
154 Rouse St, Port Melbourne, 3207
03 9646 4497
An adorable French style cafe/bar/bistro just by the Port, always abuzz with locals. Genuinely lovely staff (themselves locals), excellent quality meals and an amazing array of cakes and sweets – as the french do best! Open until 11pm daily with an impressive wine list and some great dinner selections. Cosy and inviting.
Come for: perfect for a late afternoon wine (or anytime of day) on a Sunday.
Hot Tip: avoid the cake cabinet if you're "en regime". Too good to resist.
Pearl Cafe
599 Church St, Richmond, 3121
03 9427 1307
www.pearlrestaurant.com.au
Just down the road from it's big sister Pearl, this little upstart is a more casual, simple version of the award winning restaurant. Lovely salads, fresh fruit and juices, curries and soups and beautiful baked eggs for breakfast, all in chic, minimal surrounds. Worth the early morning.
Come for: delicious, quality, foodies food.
Hot Tip: Breakfast finishes early on the weekend so make the effort to get there in time.
Provisions Food Store
250 Camberwell Rd, Camberwell, 3124
03 9804 0036
This place is perfect for a quick lunch with minimal fuss and no pretention. They've definitely got the hang of good quality, healthy sandwiches, salads, pastries and sweet slices and the folk who come for a visit know what they're getting. Great for those who are after simple, quality wholefoods.
Come for: relaxed open environment.
Hot Tip: Provisions also sell provisions! Bits and pieces for the home and kitchen.
Richmond Hill Cafe / Larder
48-50 Bridge Rd, Richmond, 3121
03 9421 2808
www.rhcl.com.au
Long regarded as one of Melbourne's culinary highlights, this place is a foodie's haven. Amazing breakfasts, seasonal lunch menu and some great food and wine soirees at night, 'the Larder' has all bases covered. No bookings mean a guaranteed wait of a Saturday and Sunday but it's worth hanging around for. And make the most of your waiting time to check out the cheese room. A very comprehensive selection from around the world.
Come for: the cheesy toast. So. Good.
Hot tip: the cheese room is amazing. Seriously.
Rowena Parade Corner Store
41 Rowena Parade, Richmond, 3121
03 9421 3262
This kitsch little beauty is a great find. On one of Melbourne's narrow inner city streets, the converted shop front oozes charm, with retro fittings and decor and a 50s appeal to the hearty food. A go-to for home cooked, comfort food with it's cosy, warm and welcoming feel. A lovely neighbourhood local.
Come for: real, easy, good food.
Hot Tip: come before the footy and wander just down the road to the "G".
St Ali
12-18 Yarra Pl, South Melbourne, 3205
03 9686 2990
www.stali.com.au
This place is for the coffee obsessed. Speciality coffee roasters, these guys have coffee varieties from just about everywhere on earth, expertly ground and roasted. They're also great educators on the art of coffee and hold special events to teach the informed, interested and uninitiated all about techniques involved in making it as good as possible. Oh, and the food is amazing.
Come for: exotic coffee varieties.
Hot Tip: try their food specials. Some odd combos that always work.
Von Haus
1a Crossley St, Melbourne, 3000
03 9662 2756
Tucked away in the historic Von Haus building beneath studios, galleries and shops, this hidden gem is quintessentially Melbourne. Rustic, home cooked food, simple, raw surroundings and an impossibly cool vibe means you'll want to cosy up to this place at any time of the day, every day of the week. Very lively drinks mosts nights make for great people watching in and around the area.
Come for: chilled, hearty tucker.
Hot Tip: it's tricky to find. Look for the book shop.
Lara McPherson is a Melbourne-based French-speaking freelance writer/marketing & media operator into music, fashion, slow living, sustainability, food & wine, and the arts. Check out her blog http://laviedelara.tumblr.com or follow her on twitter: http://twitter.com/laramcpherson