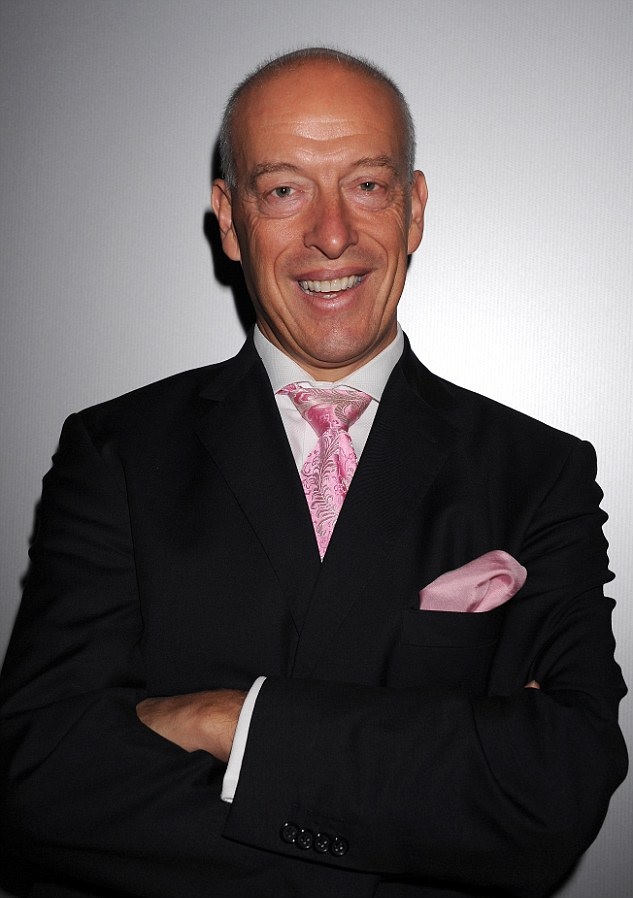 Controversial celebrity promoter Max Markson achieved a new level of notoriety in 2010 when his client Lara Bingle chose to tackle Brendan Fevola head-on over a semi-nude photo "the Fev" took of her in the shower going public.
The blaze of publicity which followed meant that only lizards living under Uluru failed to hear about it, and shortly after the story broke, Australia's cricket-captain-in-waiting Michael Clarke flew home from a tour to New Zealand as his red-carpet relationship with Lara Bingle came to a goldfish-bowl ending. All the while occasional images of Max Markson flitted across Australian TV screens – yet while many media pundits adopted a judgemental tone, rather than events permanently tarnishing Markson's reputation, the man's colourful character seemed to endear him to ever-increasing swathes of the general population.
Markson's twitter followers grow in numbers daily, where he eases effortlessly from tweets with almost all Australian celebrities past and present – collectively they seem only too happy to keep Markson close to their tweeterly bosoms (celebrities such as foodie star Luke Mangan, rap legend MC Hammer, model Laura Dundovic and almost all the Australian cricket team) to enthusiastic exchanges with everyday folk who share his passion for life and chocolate. Instantly using twitter to respond to breaking news, recently Max delivered a sharp retort to the start of the 2010 Logies where compere Bert Newton wryly suggested to a young starlet that she "call Max Markson". Markson's tweet moments later: "Thanks Bert, your cheque's in the mail!".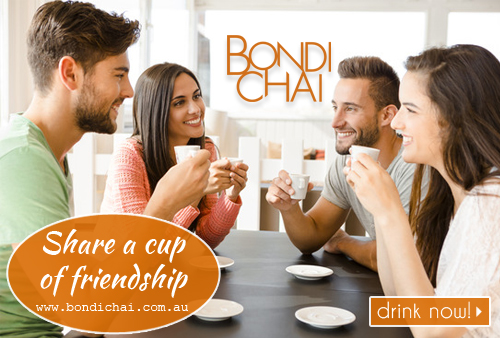 But there's another side to Max Markson – the man is a fanatical Sydney foodie. For many years he took his gourmet sensibilities so seriously that he was vegan and macrobiotic. Amazingly with his energy levels, Markson does not drink coffee – or tea. He would rather consume such outlandish gourmet oddities as umeboshi plums, tamari almonds, sunflower seeds, rice milk or almond milk.
We bumped into Markson at his favourite cafe, The Perfect Cup in his office's suburb of Redfern, and discovered a man whose passion for Sydney – and for food and lifestyle – matches his hunger for publicity, PR, partying with celebrities and the limelight…
So Max, apart from all the controversy over the first half of 2010 which we've all heard enough about, what else is hot in your life right now ?
Loving my work. Events about to happen and client activities … I've never been so busy in my entire life – or the 28 years since I started my Markson Sparks PR, publicity , promotions, event and celebrity management business.
When you're switched off from work, relaxing and working out where to go for a bite to eat, where do you like to go?
Icebergs, North Bondi Italian (NBI), Catalina, Flying Fish, Bodhi's, Boathouse Blackwattle Bay, Doyle's Watsons Bay, Raw Bar, Beppi's, Glass, Quay, Aqua Dining, Bathers Balmoral, Guillaime, Cafe Sydney, Aria, China Doll and Manta.
What about restaurants on your frequent trips to Melbourne?
Grossi Florentino, Stokehouse, Donovans , Rockpool, Guillaime, Nobu, Giuseppe, Arnaldo & Sons, Meat+Wine Company and Society.
Apart from the Sydney fine dining restaurant scene, do you have any cafes that you love?
The Perfect Cup in Redfern, DBs in Double Bay, Bourke St Bakery, Iku, Lindt Chocolate Cafes in Martin Place and Darling Harbour, Max Brenner chocolate cafes everywhere, San Churro Choc Cafes in Glebe and Bondi Beach, and Guylian Chocolate cafe.
And bars or clubs?
Zeta, Ivy, Hugos, and I love dancing at the Retro at the Bristol Arms Hotel on Sussex Street on a Saturday night! It goes off!
Are you a fish man or a steak man?
Fish.
Other than fish, are you more a steak, or a vegies kind-of bloke?
Very much vegies. I used to be vegan and macrobiotic. Now I don't eat meat, chicken, veal, milk, butter, eggs, cheese unless it's in ice cream and desserts. I adore Parisis in Rose Bay, especially now they've created a great new food hall. Spectacular!
Do you have a preferred coffee brand?
I don't drink coffee or tea – but my favourite coffee brand has to be MAXwell House Coffee! In the morning I just have hot water with a slice of lemon.
Are you a wine, beer or cocktails kind-of bloke?
Definitely cocktails – loving NBI's sgroppino! You can make it at home – just get lemon sorbet and vodka and bamix it up to a fluffy finish!
And of course Toblerone cocktails. Bistro C at Noosa makes the best one in Australia. Also I love great champagnes, especially Rose champagne. And because of my sweet tooth – Lambrusco and Asti spumante.
Anything else?
Any lemon sorbet and any vodka! Although I always have bottles of Belvedere and Grey Goose in the freezer alongside Van Gogh flavoured vodkas and Vitek's flavoured vodkas. And Laurent Perrier champagne. But I'm also partial to Campari and Orange Juice, Baileys, Kahlua, Tia Maria, Advocaat and Cherry Brandy.
What are you glad to have left behind last year?
Absolutely nothing. I don't have regrets.
If you were to cook for dinner-party guests, what could they expect?
Laurent Perrier Rose Champagne, fish, salads, no meat, and loads of ice cream and cakes from Cuisine Cakes on Old South Head Rd … their tiramisu cake is to die for, great cheeses and olives. Oh and a load of Lindt balls, and any choice of magnum ice cream you can think of.
What are the 3 products you're most likely to come out of a gourmet food shop with?
Smoked salmon, assorted dips, specialty ice creams like Kohu Road from New Zealand (hard to find!) and Maggie Beer's ice creams, especially the burnt almond fig one!
Are you into organic foods or wines?
Yes. I used to love going to Macro Wholefoods. Started going there in 1996. We were vegan and macrobiotic then.
Anything in particular?
Fruits, vegies, miso, soy yoghurts, umeboshi plums, tamari, tamari almonds, sunflower seeds, rice milk, almond milk, almond butter, soba noodles … I can spend a fortune shopping!
You mention on twitter that you're crazy about chocolate – which brands melt your heart?
All of them! Lindt, Toblerone, Max Brenner, Valrhona, Cadbury , Nestle … I just love chocolate.
What projects have you got coming up that people should keep an eye out for?
Working on visits by Alain Robert, the French spiderman who climbs up very tall buildings and gets arrested! And I also hope to bring over Sugar Ray Leonard, Evander Holyfield and one of the world's great futurists and inventors Ray Kurzweil. Bill Gates says he knows more about the future of technology than anyone else in the world.
The best way to stay in touch with what Max Markson is up to is to follow him on Twitter http://twitter.com/maxmarkson or check out his website www.marksonsparks.com
Bondi's pastry paradise: Paris Cake Shop
Hottest Small Bar Right Now: Shady Pines Saloon
Most Recently Reviewed Small Bar: Miss Marley's Cocktail Bar
Keep up with our bar news via www.twitter.com/barsinsydney
Keep up with our cafe news via www.twitter.com/sydneycafes
Keep up with our SEO news via www.twitter.com/seoinasia
Sydney's Best Bars & Nightclubs A-Z
Absinthe Salon
Tues-Sun 4pm-10pm
87 Albion St, Surry Hills Ph (02) 9211 6632
The Green Fairy's First-Ever Bar
Aqua Luna Bar
Open Most Nights
5-7 Macquarie St. East Circular Quay Ph (02) 9251 0311
Great views of Sydney Harbour
Arq Nightclub
Seven nights – Weekend Cover Charge
16 Flinders St, Darlinghurst Ph (02) 9380 8700
Huge Gay-Friendly Dance Venue
Arthouse Hotel
Mon-Thurs 11am-midnight, Fri 11am-3am, Sat 5pm-3am
275 Pitt St, Sydney Ph (02) 9284 1200
Massive and Popular
Astral Bar
Seven Nights 5.30pm-late
Level 17 Hotel Tower, Star City – Pyrmont Ph 1800 700 700
Fantastic City Views
Bar Europa
Daily Mon-Thurs noon-midnight Fri noon-3am Sat 7pm-3am
82 Elizabeth St Sydney Ph (02) 9232 3377
Seductive & Chilled
Bazaar Beer Cafe & Bar
Tues-Sat 12 Noon-Midnight
Sun-Mon 12-10pm 1 Albany St St Leonards Ph (02) 9438 1999
Euro-style Beer Cafe/Bar – Czech Beers On Tap
Blu Horizons Bar
Mon-Thurs 5pm-1am Fri noon-2am Sat 5pm-2am Sun 5pm-midnight
Level 36, 176 Cumberland St, The Rocks Ph (02) 9250 6013
Chic, Sleek, Sexy & Vistaesque
Bondi Icebergs Club
Sun-Thurs 10am-midnight Fri-Sat 10am-2am
1 Notts Ave Bondi Ph (02) 9130 3120
Hotspot for the Cool Crowd
Bourbon Bar
Open 24 hours
24 Darlinghurst Rd Kings Cross Ph (02) 9358 1144
Big Ongoing Party Crowd
Caesars Bar
Seven nights 92-94 Parramatta Rd Camperdown
Mixed Crowd Cheap Drinks
Cargo Bar
Mon-Thurs 11am-1am Fri-Sat 11am-4am Sun 11am-midnight
52 The Promenade (Cnr King & Lime Sts) King St Wharf
Ph (02) 9262 1777
Great for Locals & to impress New Arrivals!
Ceruti's
Seven nights
15 Sydney Rd Manly Ph (02) 9977 7600
Italiano-Style Bistro-Bar
circa
Seven nights
Tea Gardens Hotel, 2 – 4 Bronte Rd, Bondi Junction
Ph (02) 9389 3288
Svelte Art Deco Hang
Civic Hotel
Mon-Thurs 10.30-1am Fri-Sat 10.30-4am
388 Pitt St Sydney CBD Ph (02) 8267 3181
A Big Night is Possible Downstairs
Crossroads Bar
Mon-Thurs 11am-midnight Fri & Sat 11am-1am Sun 11am-10.30pm
Merchant Court Hotel 68 Market St Sydney/City Ph (02) 9238 8888
Easy After-Work Option
Cruise
Seven Days 10am-late
L1 Overseas Terminal, Circular Quay Ph 9251 1188
Harbour Views Knowledgeable Bartenders
Curve Bar
Daily noon-midnight
Rushcutters Harbourside Hotel, Bayswater Rd Rushcutters Bay
Ph 9361 3000
Getting Better & Better
Bar & Nightclub owners – this website is #1 on Google for 'sydney bars' and 'sydney nightclubs'. To add a listing or update your listing with us

Darlo Bar
Seven Nights 'til midnight
Cnr Liverpool St & Darlinghurst Rd Darlinghurst Ph 9331 3672
Chatty Urban Cool
Deck 23 Bar & Bistro
Seven Nights
23 The Strand Dee Why
Ph 9971 0744
Beachy Vibe
East Village
Seven nights
234 Palmer St East Sydney Ph 9331 5457
Rooftop for Functions is the Highlight
Eastbank Cafe Bar Restaurant
Weekdays 11am-11pm, Weekends 7.30am-11pm
Quay Grand Hotel 61-69 Macquarie St Quay Level East, Circular Quay Ph 9241 6722
Bit Touristy
ECQ
Mon-Fri 10.30am-midnight Sat noon-midnight Sun noon-9pm
Quay Grand Hotel 63 Macquarie St East Circular Quay Ph 9256 4000
Lovely & Posh
Epoque
Mon-Sat noon-10.30pm
429 Miller St Cammeray Ph 9954 3811
North Sydney Needs This
Establishment
Mon-Tues 11-1am Wed 11-2am Thurs-Fri 11-3am Sat noon-3am Sun 3pm-1am
252 George St Sydney City Ph 9240 3000
Justin Hemmes' Empire Started Here
Excelsior Hotel
Seven Nights
101 Bridge St Glebe Ph 9660 7974
Local Character Pub
Fix Bar
Daily 6-11.30pm
The Kirkton Hotel 229 Darlinghurst Rd, Darlinghurst
Ph 9332 2566
Too Cool for School
Flying Squirrel Tapas Bar/Parlour
Nightly 'til Late
249 Bondi Rd Bondi
Ph (02) 9130 1033
Funky Foodie Scene
Front Bar
Daily 6.30am-midnight
Pier One Parkroyal, 11 Hickson Rd Walsh Bay Ph 8298 9999
Not Reviewed Recently
Grand Pacific Blue Room
Sun, Tues & Wed 6pm-1am Thurs-Sat 6pm-3am
Cnr South Dowling & Oxford Sts Paddington Ph 9331 7108
Generally Welcoming & Fun
Guillaime at Bennelong Bar
Mon-Sat 5.30pm-late Fri from noon
Sydney Opera House, Bennelong Point, Sydney CBD
Ph (02) 9241 1999
Ultra-grand Harbour Bridge Views
Harbour Bar
Daily 11am-midnight
Park Hyatt Sydney, Hickson Rd, The Rocks, Sydney CBD
Ph 9256 1500
Swish
Helm Bar
Mon-Sat 11am-late Sun 11am-late
Aquarium Wharf Wheat Rd Darling Harbour Ph 9290 1571
Relaxed Sophisticated & Stylish
Home Nightclub
Seven nights
Cockle Bay Wharf Darling Harbour
Sweeping Popularity – Huge Place
Hugo's Lounge
Daily 6pm-1am
33 Bayswater Rd Kings Cross
Ph 9357 4411
Infested with Sydney Swank
Industrie
Mon-Fri 7am-2am Sat 11am-2am
107 Pitt St Sydney Ph 9221 8001
French Style Great Cocktails
Innc
Mon-Fri 11am-late Sat noon-late
244 Pitt St Sydney Ph 9262 7333
Cool & Funky
Ivy Pool Club
Seven Nights 'til Late
Level 4, 320 George St, Sydney
James Bond meets Octopussy in Swimwear
Bar & Nightclub owners – this page is #1 on Google for 'sydney bars'and 'sydney nightclubs'. To add a listing or update your listing with us
Jimmy Liks
Mon-Sat 6pm-midnight
186 Victoria St Potts Point Ph 8354 1400
Ever-Fashionable Thai Themed Cocktail House
La Boheme Czech Restaurant & Bar
Seven Days Seven Nights
Shop 9 Men's Institute Arcade 332 Darling St Balmain
Ph (02) 9810 0829
Now Has Bar Licence – Great Place
Lily's Restaurant, Bar & Function Centre
Seven Days & Nights
162 Prospect Highway Seven Hills Ph (02) 8818 5555
Tapas+Cafe+Mod Oz+Mediterranean
Longrain
Tues-Sun 6pm-midnight
85 Commonwealth St Surry Hills Ph 9280 2888
A Quality Spend
Lounge
Tues-Fri 5pm-late Sat 6pm-late
Ground Floor 173 Darlinghurst Rd Darlinghurst Ph 9331 0539
Elegant or Casual Cocktail Bar & Restaurant
Macquarie Lounge
9am – Late Seven Days Per Week
30 Pitt St Circular Quay Sydney Ph 9259 7279
Live Entertainment 5 nights per wk
Madame Fling Flong
Mon-Sun 4pm-late
Level 1 169 King St Newtown Ph 9565 2471
Retro Euro Bar For All Ages
Mars Lounge
Open nights 'til late
16 Wentworth St Surry Hills Ph 9267 6440
Cool Young Boho Crowd
Melt Bar
Thurs-Sat from 8pm Sun from 9pm
12 Kellett St Kings Cross Ph 9380 6060
Fun, Eclectic & Funky
Middle Bar
Thurs-Sun 5pm-late
1st Floor Kinsela's 383 Bourke St Taylor Square Ph 9331 6200
Pretty Wild for Pretty Things
MoS Cafe
Mon-Fri 7am-9pm Sat-Sun 8.30am-5pm
37 Phillip St (cnr Bridge St) Sydney Ph 9241 3636
Now with New Bar Licence
One World Sports Bar
Mon-Fri 11am-midnight Fri-Sat 11-5am
1-25 Harbour St Darling Harbour Ph 9264 5200
Perfect For Sports Fanatics
Orbit
Seven Days Noon-midnight
Level 47 Australia Square 246 George St Sydney/City Ph 9247 9777
360-degree City Views
Bar & Nightclub owners – this page is #1 on Google for 'sydney bars'and 'sydney nightclubs'. To add a listing or update your listing with us.
Peppermint Lounge
Tues-Sun 6pm-midnight
281 Victoria St Kings Cross Ph 9356 6634
Great When Quieter
Port Orient
Asian Fusion Restaurant & Bar
Mon-Sun 12pm – 2am
Level 2, Shop 449 Harbourside Shopping Centre Darling Harbour
Ph (02) 9282 9922
Spectacular Views & Great For Functions
Republic Bar
Mon-Fri noon-late
16 O'Connell St Sydney/City Ph 9221 0533
Consistently Good Vibe
Shady Pines Saloon
Daily 4pm-12midnight
Shop 5, 256 Crown St, Darlinghurst
Blazing Saddles for Under-25s
Small Bar
Mon-Fri 10.30am-midnight Sat 6pm-midnight
48 Erskine St Sydney Ph (02) 9279 0782
NSW's First Bar Created By New Laws
Soda Bar
Thurs-Sun 6pm-late
1st Floor, 429 New South Head Rd Double Bay Ph 9327 5877
Groovy Eastern Suburbs Hang
Soho Bar
Seven nights 'til late
171 Victoria St Kings Cross Ph 9358 6511
One of The Most Popular Nightspots in Sydney
Statement Bar
Mon-Fri 4pm 'til late Sat 6pm-late
State Theatre, 49 Market St Sydney Ph 9373 6758
Make a Statement!
Sticky Bar
Wed/Fri/Sat 6pm 'til late
Above Table For 20, 182 Campbell St Surry Hills Ph 0416 096 916
One of Sydney's Finest New Small Bars
Tank Nightclub
Fri-Sat 10pm-6am
3 Bridge Lane Sydney Ph 9240 3094
Subterranean Luxury
Tantra Bar
Seven nights Call for times
169 Oxford St East Sydney Ph 9331 7729
Popular & Populist
The Cocktail Bar
Mon-Sat 11am-midnight Sun 11am-10pm
Harbour View Hotel 18 Lower Fort St The Rocks Ph 9252 4111
Great Bridge View
The Cushion Bar
Mon-Wed 11am – 11pm Fri & Sat 8am-1am
Cnr Arden & Carr Sts Coogee Ph 9315 7600
For the Coogee Cocktail Set
The Grove Bar at George's
Sun-Thurs noon-midnight Fri-Sat noon-1am
King St Wharf No 3 Sydney Ph 9279 4445
Top People-Watching Spot
The Royal Hotel
Mon-Sat 10am-midnight Sun 10am-10pm
Five Ways 237 Glenmore Rd Paddington Ph 9331 2604
Paddo Pub, Bar & Great Restaurant
Tonic Lounge/Bar
Tues-Sat 8pm-midnight
62-64 Kellett St Kings Cross Ph 0425 338 802
Alternative & Relaxed
25th Floor Bar
Tues-Sat 5pm-midnight
Boulevard Hotel William St East Sydney Ph 9383 7222
Somewhere Different
Uchi Lounge
Mon-Sat 6.30-11pm
15 Brisbane St Surry Hills Ph 9261 3524
Arty Lefty Ultra-Cool Spot
Verandah Bar
Mon-Thurs 11.30am-midnight Fri 11.30-3am Closed weekends
60 Castlereagh St Sydney Ph 9238 0888
Where the Suits Unwind
(The) Victoria Room Bar Restaurant
Dinner Tues-Sun from 6pm High Tea Sat 2-4pm Sun 1-5pm Late Night Dining Fri-Sat 11pm-2am
Level 1 235 Victoria St Darlinghurst Ph 9357 4488
Innovative, Stylish Cocktails & Mediterranean Cuisine
Bar & Nightclub owners – this page is #1 on Google for 'sydney bars'and 'sydney nightclubs'. To add a listing or update your listing with us.
Water Bar
Tue-Sat 4pm-Midnight Sun/Mon 4pm-10pm
W Hotel Woolloomooloo Wharf 6 Cowper Wharf Rd Woolloomooloo
Ph 9331 9000
Classy Eclectic Punters
Will & Toby's "The Supper Club"
Wed-Sun 7pm-late Sat-Sun Morn 4am-10am
134 Oxford St Taylor Square Ph (02) 9331 3467
Fashionista Bar & Live Music Venue
Yardhouse
Tues-Fri from noon Dinner daily from 5pm
308 Pacific Highway Crows Nest Ph 9436 4047
Thirty Somethings in Munich
Zachary's
Seven Nights Sun-Thurs 4pm-late Fri & Sat 4pm-3am
28-30 Bayswater Rd Kings Cross Ph 9380 4500
Classy & Casual Gourmet Pizza Cocktail Bar
Zanzibar Zen Den
Tues-Sat 4pm-late
323 King St Newtown Ph 9519 1511
Loud Moroccan Party Vibe