Well, I just finished my second-ever trip to Port Macquarie and I love it more than ever! Though I write this article with a certain fear at publicising this relatively secret part of the world…
I'm indebted to my wonderful friend, Kerrie McMahon of WorldParTea, for switching me on to the many delights of Port Macquarie and its surrounds, hell even for getting me there in the first place!
The Cafes: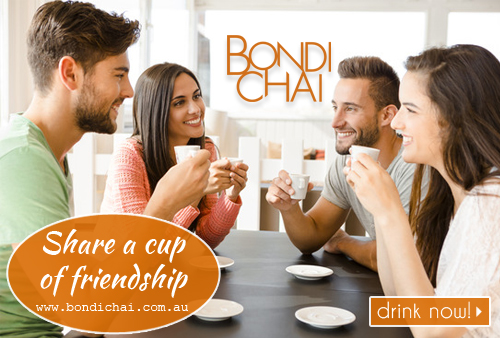 Surfside Cafe – what a location right on top of Lighthouse Beach with no other cafes, in fact no other buildings around, though it is part of the Surf Lifesaving building.
Cafe Fondue – Indulge yourself in a chocolate and cheese heaven as their Pure Belgium Chocolate Fondue Frenzy and Savoury Cheese Fondue Feasts caress your senses and leave your taste buds satisfied. Open 7 Days, 5:30am-10pm. BYO. 24 Clarence St, Port Macquarie T: 0433 379 601 Owner: Penny
Luxe Cafe – Situated conveniently in the heart of Port Macquarie, Luxe has lots to offer for breakfast and lunch and are now expanding and opening evenings for private functions (minimum 10 people). Luxe also offers beautiful coffee, fine foods, gourmet takeaway, sumptious sweets, as well as specialising in corporate lunch/canapé events. http://www.luxecafe.com.au
Rivermark Cafe – in a charming spot right on the Hastings River, the locals rave about their superlative coffee. Breakfasts and lunches never disappoint and they're open seven days from 7am to 3pm. 261 Hastings River Driver, ph (02) 6584 4660.
The Restaurants:
Tommy's By The Beach – award-winning seafood and steak restaurant doing an excellent job with prawns, lobsters, oysters, fish, crabs, wine cocktails and just generally being delicious! 4 Flynn St, Port Macquarie, ph (02) 6583 5477. www.tommysbythebeach.com.au
Mi Casa Cafe & Restaurant – Spanish cuisine and tapas bar – open for lunch and dinner Tuesday to Sunday. Fully licensed, BYO wine only, air conditioned and with al fresco dining. Shop 1, Royal Bayside Building, 1 Horton St, ph (02) 6584 4559.
The Corner Restaurant – 2009 was a huge year for The Corner Restaurant as they won Best Restaurant in the Mid North Coast Tourism Awards and also picked up a gong in the Restaurant Category of the Port Macquarie Business Awards. Superb almost all the time, they're open seven days for breakfast, lunch and dinner, for coffee anytime, and are licensed as you'd expect. 11 Clarence St, ph (02) 6583 3300. www.cornerrestaurant.com.au
Best Things to Do:
Skirmish: www.skirmishdownunder.com.au
Skydiving: www.coastalskydivers.com.au
Cruising: www.cruiseterminal.com
Surf School: www.portmacquariesurfschool.com.au
Cinemas: www.majesticcinemas.com.au
Horse Riding: www.bellrowanvalley.com.au
The Verdict:
One of the best places in Australia though no doubt now that I've written this, financially bruised and battered Sydney refugees will start moving there and the rents and price of houses will start going up. So please keep this article secret, okay?
To find out stacks more about Sydney's Best Restaurants & Cafes, keep checking back into our website www.sydneycafes.com.au which has heaps of reviews as well as details of forthcoming foodie events, restaurant openings and TV cooking shows. Get yourself a slice of that Sydney Cafes vibe! Or follow us on Twitter via http://twitter.com/sydneycafes
More Sydneycafes Links: