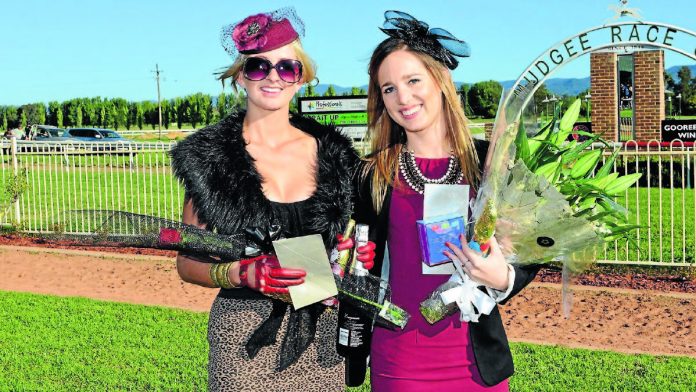 Mudgee local GINA FITZGERALD owner of fashion institution Cherry Red reveals the delights of being a NSW country girl with city trimmings …
Gina, you love living in Mudgee, a place growing more famous by the week for its food and wine – do you have favourite restaurants or cafes that you'd love to recommend to people who may be about to visit your town?
Mudgee truly has become fabulous for its casual dining vibe, from the cafes to the wineries and pubs.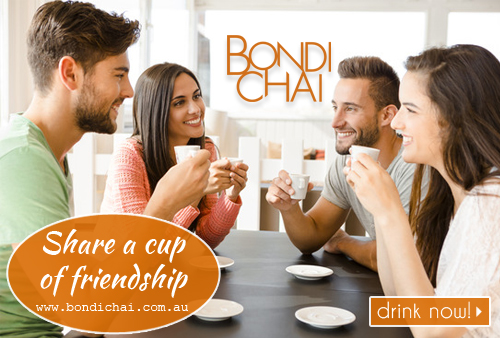 For 'brekkie' I recommend The Butcher Shop cafe, it's famous for its own-brewed coffee and its art-deco feel. A favourite for many locals and tourists alike, its walls are always glistening with new artworks or vintage posters.
For lunch, you can't go past Oatley's Café and Pavilion. It's based at Oatley's Winery and is a beautiful building full of charm and rustic character. The lunch menu is superb, from share plates and salads to more hearty alternatives. Plus you can enjoy one of the vineyard wines while you dine.
To finish the day, dinner at the "Or"' or should I say the Oriental Hotel is a must. For a pub bistro this really does exceed expectations. The Modern Australian meals are hearty and flavoursome. The pub has a warm and inviting atmosphere which is perfect for a relaxed weekend away.
And of course the food and wine tours to Mudgee are a great way for a new visitor to enjoy the gourmet secrets of our town.
Are there any other wineries nearby which you'd recommend to people as must-visits?
There are so many … but besides Oatley's here's a few to fill in a day:
Blue Wren Wines
Logan Wines
Burnbrae Wines
Frog Rock
Apart from the food & wine, what else are the best things to do in Mudgee?
Browse the local shops and markets for starters!
Mudgee has a good selection of homeware and fashion stores and there are two local markets to check out depending on when you visit.
The Community Markets are held on the 2nd Saturday of every month in the picturesque Lawson Park, hosting a range of local produce and arts and crafts.
Mudgee Farmers Markets are on the 3rd Saturday of every month by the Mudgee Fine Food Committee, a fabulous place to pick up delicious fresh local produce.
The Church Markets are held on the 1st Saturday of every month.
If you were having a dinner party at home, first question is, if you could invite anyone in the world, who are the 6 people you'd invite?
Okay, off the top of my head …
Kate Hudson (we share the same birthday and we are the same age), Ellen Degeneres (charitable and funny), Gai Waterhouse (amazing Aussie business woman who loves fashion), Richard Branson (inspiring and has a fabulous sense of humour), Sarah Jessica Parker (fashion & a huge fan of Sex & the City) & Russell Brand (for a good laugh – as he'd keep everyone entertained).
Wow what a mix – would be an interesting night! And what could those guests expect you to cook for them?
This continually changes depending on the time of year and what my 'newest' dish is. Recently I have made a seafood hotpot, which was perfect for a cold winter's night. Full of fresh seafood served in a white wine infused tomato, basil and garlic sauce, served with a little spaghetti and crusty bread.
Damn sure wish I lived in Mudgee so I could invite myself over for that! And when it comes to beverages, what's your inclination? Are you a wine person, beer, cocktails, mineral water?
I like to start with a glass of champagne and then with a meal I can't go past a good sauvignon blanc.
And which way do you lean as far as hot liquids go – tea, coffee or mulled wine?
Can't start the day without a soy latte. Currently decaf because of the impending new arrival!
So that must be the most exciting thing in your life right now?
For sure, my daughter Poppy & expecting another child, due in August, are the biggest things in my life – they'll keep me busy for the rest of 2011!
Is there such a thing as a regional fashion style that a woman in the country might display as opposed to a woman in the city?
I don't think so, I think that's one of things that Sydney customers find inspiring about Cherry Red, tourists always find the store mind-blowing as we are bustling with the latest fashion from a huge range of Australian designers.
In fact I think regional women are very hip and happening.
What's the sort of thing your customers might expect from Cherry Red?
Amazing customer service … big generous change rooms … the ability to dress you from 'head to toe' – you no longer have to walk the streets to find all the ingredients for a complete outfit. And a fabulous range of designers all in the one store.
Can you describe the Cherry Red philosophy, and is it any different now your business is also online?
Cherry Red has positioned itself 'For women boasting boldness, style and sophistication' and this is reminiscent on-line.
We pride ourselves on customer service and we have aimed to create a website which is an extension of this. We understand real women and their fears, phobias and obsessions!
In addition we have a range of labels to suit different ages and body shapes and these are all available online.
What's the three most popular Cherry Red items?
Cocktail dresses, denim and shoes.
If you weren't in the field you're in, what other career would keep the excitement flowing?
Mmm that's a hard one – I'd probably be on the other side of fashion – in wholesale or some element of marketing development.
What is the next big trend for Spring Summer 2011 – what should we keep an eye out for?
Colour, colour, colour! Don't be afraid to mix 'pop' colours together or wear a big bold print.The jumpsuit is here to stay, and we are loving it. Offered in casual and evening styles, in basic colours of neutrals and black as well as big bold prints.