For my birthday in December my wife surprised me with this delightful café in the Double Bay plaza behind the Golden Sheaf, known as Kiaora Lane. It's a relatively new precinct of retail shops, plus a new library, that stretches from Kiaora Road to Manning Road. Little Jean is nestled in the midst, diagonally opposite the rear entrance to the hipster Sheaf pub's beer garden.
The café is not large by any means, more of a rectangular shape, but a prominent outside eating area where those who love to people-watch can gaze to their heart's content, while chowing down some of the Eastern suburbs' best brekkie/brunch grub.
The team behind this award-winning eatery champion the use of sustainable and ethical practices and support as much local produce as they can muster, with a menu that reflects market food delivered with serious punch to the palate. The coffee is top notch too, and of course, this is a high priority to us fussy caffeine addicts. I ordered a second coffee within seconds of trying the first.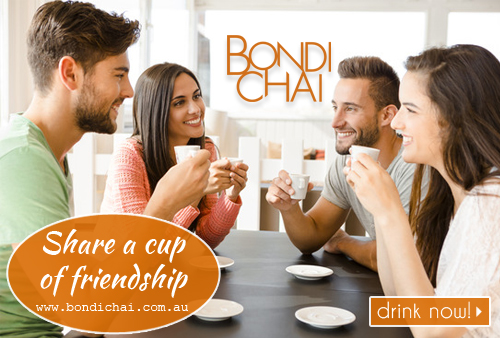 Little Jean use Single Origin Roasters, and the two beans available are "Lucky Thirteen" and "Reservoir" (on request). They also do teas by Tea Craft, chai, and offer a Belgian-style hot chocolate. There are cold-pressed juices, house-made soda (old fashioned lemonade and ginger ale), and a selection of smoothies. If it's booze you're after Little Jean sports a local wine list.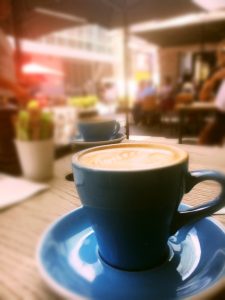 The café does a breakfast, lunch, and dinner menu. Breakfast is from 7am until a quarter to noon, with lunch from twelve. Dinner service is weekdays only, starting at 6pm, and goes through until 9.30pm. On weekends the café is open 8am until 3pm.
My wife enjoyed the river trout fillet, with edamame, activated charcoal toast, fennel, caper, cucumber, and radish, while I indulged in the sticky brisket on a handmade soft roll, with fried egg, aji amarillo and piparras (both chili peppers). I added hash browns, and our young boy enjoyed a plate of pialligo bacon (he's fussy that way).
My roll was sticky, indeed, but boy, was it delicious! The brisket is probably too rich and heavy to be consumed like a traditional breakfast roll, e.g. the conventional bacon and egg roll that features on every other café menu in Sydney. This little beast is best appreciated as a brunch or lunch dish, and it does the job very nicely, thank you.
Other notables on the breakfast menu include sour cherry toast, honey baked apricots, ricotta, poppy seed, and toasted almonds, veg fritters, avocado puree, quinoa, kimchi, almonds, soft eggs, with bacon, and "Shakshuka style" baked eggs, chorizo, tomato, peas, harissa, tarragon, labneh. I can't forget to mention the "banoffee" hotcakes, praline, mascarpone.
Little Jean won Best Café Restaurant in the 2016 Savour Awards For Excellence. It's well-deserved, as the team behind this feisty yet laid-back spot have nailed it with style, class, precision. Location might be everything, but it's nothing if you don't come through with the goods, and everything is mighty good with this Little Jean genie.
– review by Bryn Tilly
Little Jean
Shop k1, 1 Kiaora Lane, Double Bay
Monday – Friday, 7am – 2.45pm
Tuesday – Saturday 6pm – 9.30pm
Saturday, Sunday, and Public Holidays, 8am – 3pm
Reservations are recommended (but not for breakfast), whilst space for walk-ins is also accommodated.
No BYO.
Ph: (02) 9328 0201
E: info@littlejean.com.au
W: www.littlejean.com.au
For full menus for Breakfast/Brunch, Lunch, or Dinner, visit the stylish Little Jean website.