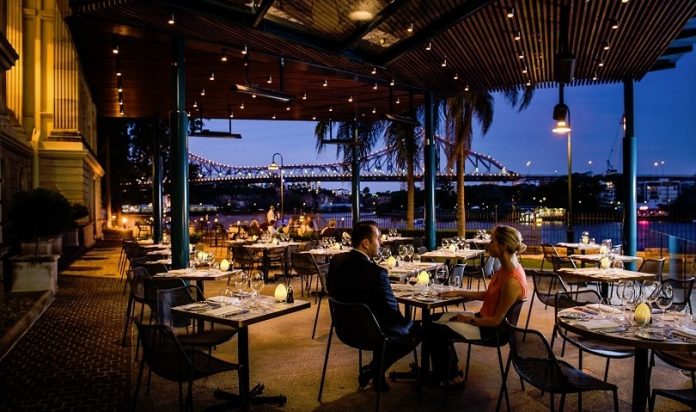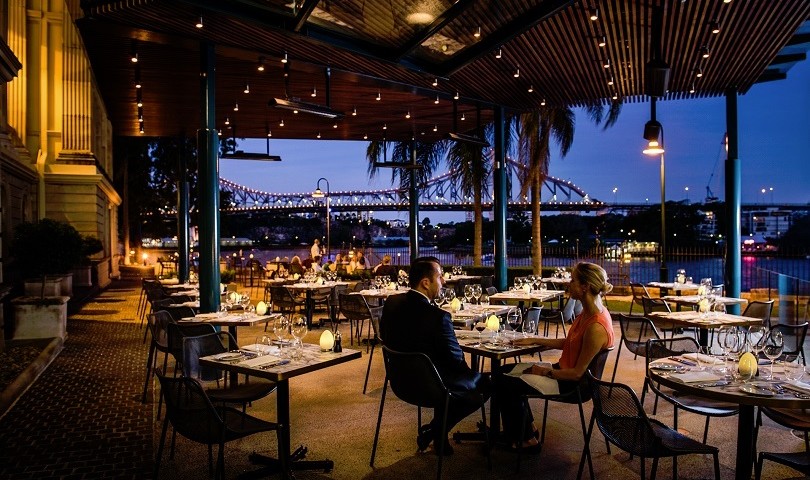 Scores of Sydney restaurants deserve to be celebrated, so coming up with a list of Sydney's 20 Best Restaurants is not easy. We're going to continually revise this Top 20 Restaurants list based on feedback from our friends on twitter & email tips too. Based on the recommendations so far, here's our current verdict on the 20 best restaurants in Sydney …
Tetsuya's Consistently featured in the World's 50 Best Restaurants between 2002 and 2010, Tetsuya Wakuda refurbished a heritage-listed site, with influences of traditional Japanese-inspired style, to create a serene dining enclave in the Sydney CBD. The restaurant offers three main dining areas overlooking an exquisite Japanese garden, private yet atmospheric rooms for larger groups, and a bar at which guests may enjoy a pre-dinner drink before commencing their meal. Every room also features pieces from Tetsuya's eclectic art and ceramic collection, from delicate Japanese porcelain to bold Australian sculptures. The cuisine is unique, based on the Japanese philosophy of using natural seasonal flavours, and enhanced by classic French technique. www.tetsuyas.com
Marque is the Surry Hills establishment owned by Mark and Valerie Best, which has been named as the Vittoria Coffee Restaurant of the Year in the 2011 Good Food Guide Awards. Recently Marque also debuted at No. 67 in the prestigious S.Pellegrino World's Top 100 Restaurants list. It's about "the whole package that is Marque: from elegant, highly creative cooking to careful, polished food and wine service," as declared by Joanna Savill, co-editor of the Good Food Guide 2011. "It's a world-class restaurant and a reflection of the best in Sydney dining." www.marquerestaurant.com.au
Quay I stalked head chef Peter Gilmore's creations with my eyes as they're delivered to other tables. Modern, elegant, all shape and form and beauty. They can truly be described as magnificent. I would go so far as to say I did get an image in my head of Gilmore as some kind of alchemist, hunched over his kitchen, creating towers and bursts of colour using some sort of process which could only be described as magical. As Gourmet Traveller published, "Peter Gilmore's style of cooking, as it's highlighted through Quay's new signature menu (a seven-course degustation Gilmore introduced in mid-2006 after the kitchen was expanded to accommodate it), is so wholly formed, so complete in its conception, execution and presentation that to dine at Quay today is to see a gun chef coming to the height of his powers." For more click Quay Restaurant Sydney
Red Lantern in Surry Hills is a highly ethical restaurant, but that's not why they're on this list! The food is great, simply said. However it somehow tastes even better when the motto is so articulate, eg: "We now use Gundooee Certified Organic wagyu beef at Red Lantern, free range pork and organic poultry. We choose only line caught fish or sustainable seafood and make all efforts to know its provenance. We will introduce some unfamiliar sustainable seafood species on our daily specials to demonstrate that it's not necessarily the popularity of a species that makes good eating but rather how it is cooked." Check out www.redlantern.com.au
ARIA first opened its doors in 1999 and has continued to build upon its highly regarded reputation both locally and internationally. Co-owned and operated by now-celebrity-chef Matt Moran and Peter Sullivan, ARIA offers diners an exclusive and intimate environment that is complemented by ARIA's sweeping views of Sydney's famous Harbour Bridge, Opera House and the bustle of busy Circular Quay. ARIA currently holds two coveted Chef's Hats and was awarded the, 'Diner's Choice' award by the readers at the Sydney Morning Herald Good Food Guide 2012 Awards. www.ariarestaurant.com
Catalina Recently voted by our 8000+ twitter followers as the most splendid Sydney wedding reception venue, an outdoor seat at Rose Bay's Catalina offers iconic views of Sydney Harbour in all its boating magnificence. Taking it a notch higher, there's even an outdoor bar. Get your eyes salivating by clicking on http://catalinarosebay.com.au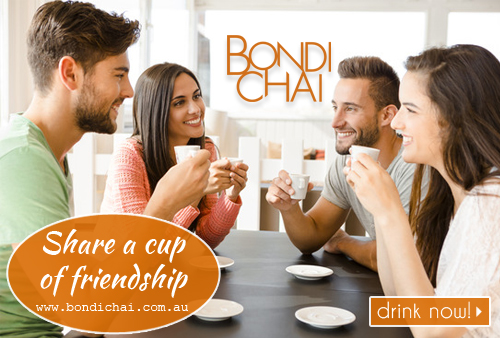 Bondi Icebergs truly a hotspot for the cool crowd. Massively popular when we mentioned it on twitter, the twitterati professed undying devotion. Here's a few words from one twitter friend @Brewers_Wife: "service was excellent. The waiters are like elegant ballerinas, gliding around the floor silently in their black dresses, and setting up a table to mix our salad next to us" … from her blog.
Café Sydney
www.cafesydney.com
5th Floor, Customs House, 31 Alfred Street Circular Quay
A quick click on their link will show you just how spectacular the view is from Café Sydney, and the pairing of the stunning view with fabulous food makes it perfect for Sydneysiders and visitors alike. Enjoy a sumptuous cocktail in their lounge or on their outdoor terrace and you've got one dreamy evening! They've taken time to consider the non-drinkers too, with exotic non-alcoholic cocktails such as 'Elderflower Smash' and 'My CherNorth Bondiie'. While not a cheap lunch or night out, it's certainly impressive – well worth it for that special occasion, even a casual one.
North Bondi Italian Food on Bondi Beach evokes dark, moody, Melbourne Italian on the inside, while the balcony is pure Bondi bliss – I know which I prefer!
Doyles Seafood Restaurant on the beach in Watsons Bay might be viewed as a lazy choice, but it's one of the first places people think of when they dream of dining outside with a view. The Doyle family first opened their doors on this sunny & beachy harbour location in 1885. Since then and for over five generations, they have been proudly sticking to what they do best – serving Australian Seafood. Despite the somewhat privileged air, in fact the staff are lovely and children are always welcome. To see more www.doyles.com.au
Manly Pavilion Awarded one Chef's Hat in the Good Food Guide 2012, a balcony seat at this compelling venue is much sought. Also a premium location for functions and corporate events. For more check out http://manlypavilion.com.au
Mrs Sippy is a great Double Bay wine bar where the outdoor tables are always the first to fill. 'Melbourne might have alleyways, men in skivvies and espresso; we have sun, fun and the cooling nor'easter," owner Ben May was recently quoted as saying in the Sydney Morning Herald. Well put, take THAT Melbourne! http://mrssippy.com.au
Otto Ristorante The water is sparkling in one direction and the city skyline looms in the other, giving the place an ambience mixed between natural beauty and big business. Was I considering telling people I was the proud owner of one of the yachts moored at Cowper wharf? Admittedly yes, and while you're sitting in this restaurant, it's almost believable that's the kind of person you are!
Est. is Establishment's fine dining restaurant. This elegant space features the magnificent heritage aspects of the building together with beautifully designed furnishings and luxurious fittings. SMH Good Food Guide 2012 – Three Chef's Hats pretty well says it all. Last visit: beef cooked perfectly and entrees of scallops and mozzarella very good. Dessert of chocolate delice and cheesecake was stunning. www.merivale.com
Cottage Point Inn Nestled on the junction of Cowan Waters and Coal and Candle creek, the unique location of this old boatshed matched with the creative menus & contemporary wine list will inspire and captivate your senses. Whether arriving by car or seaplane the bush, the food and the water views are well worth the trip. www.cottagepointinn.com.au
And Cafes?
The Boat House in Palm Beach was recommended as best cafe by many people including Noelle Harb on Facebook as having "the best food and coffee". http://www.theboathousepb.com.au
A Second Opinion?
Here's some other favourite Sydney restaurants recommended by our readers: Icebergs, North Bondi Italian (NBI), Catalina, Flying Fish, Bodhi's, Boathouse Blackwattle Bay, Doyle's Watsons Bay, Raw Bar, Beppi's, Glass, Quay, Aqua Dining, Bathers Balmoral, Guillaime, Cafe Sydney, Aria, China Doll and Manta.
Think your restaurant is up to the challenge of knocking out one of the above Top 20 Sydney restaurants for next year's article?