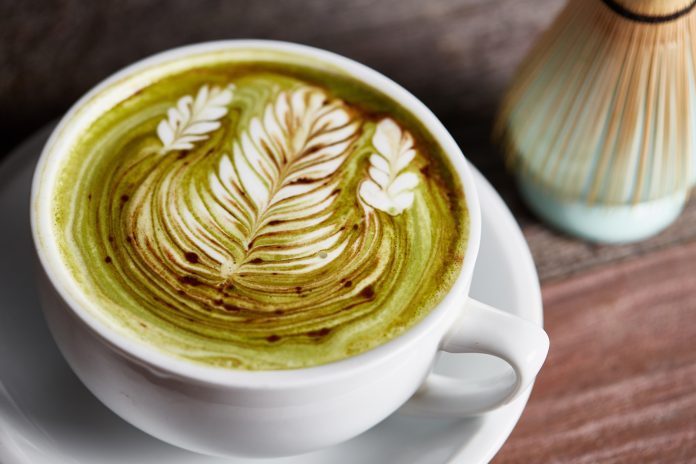 Cafe Zuppa
36 Katoomba St Katoomba
4782 9247
At times when you're busy with your work and web browsing all you'll ever need is a fresh warm coffee to invigorate your spirits and help you go through the rest of the day. You can find such place at Café Zuppa with its amazing service and a variety of coffee for you to relax and enjoy. If you are feeling a bit hungry you can also order cakes and some tarts. They also have gluten based dishes for everyone to enjoy.
Cafology
Shop 5 345-357 Illawarra Rd Marrickville
0439 743 036
Experience high speed internet browsing in a comfortable, safe and well supervised environment found at Cafology. For those who love LAN gaming experience with their friends, Cafology offers such amenities for you. They are one of the largest and best equipped Gaming LAN and Internet café with popular PC multiplayer games. Over 40 fast high specs PCs are available for use to ensure a lag free and worthwhile experience with your gaming buddies. Visit them today.
Digi.Kaf
174 St Johns Rd Glebe
9660 3509
www.digikaf.com.au
Digi.Kaf is an amazing place to chill and unwind with you and friends enjoying fantastic food and coffee as well as desserts along the way. Digi.Kaf has a lot of dishes to keep you busy which are available at a very reasonable price. Their breakfast basics will only cost you $10.00 and $18.00 for double to encourage their customers to bring their friends or loved ones with them as they are able to save a considerable amount of money in return. Internet and Wi-Fi is available from the get go.
Fountain Café
20 Darlinghurst Rd Kings Cross
9358 6009
Browsing the internet can become boring and stale in a short amount of time especially if its work related. You can lighten up and breathe new life to your overall web browsing experience by taking it outside. Fountain Café offers such new sights and sounds with their great ambience and environment. Order some snacks at their restaurant for a quick grab. A warm coffee, toasted sandwich, hot chips and more meals can be found at their café.
Roobar
253 Crown St Surry Hills
9361 5846
A great and cozy café with a variety of meals available at reasonable prices found at Roobar. Roobar also serves as an internet café at the back if you happen to have the desire to browse the web for the duration of time. This makes it a great place for you and your friends to enjoy their meals with just the right amount of internet access available for them. During your visits, make sure to tryout their Warm Stir fried Chinese Style Chicken Salad.
Well-Connected Café
35 Glebe Point Rd Glebe
9566 2655
Connections are important when talking about internet cafes and the name speaks for itself when you look at Well-Connected Café. One can also enjoy the meals associated to the café as they served breakfast, lunch and even dinner. This is great for frequent trips as meals change depending on the time of your visit. Light snacks are also available if you just want to enjoy your stay along with a warm cup of coffee.
City Hunter
Level 1, 154-156 Burwood Rd, Burwood NSW 2134
9745 0768
www.cityhunter.com.au
If you are one the competitive gaming side of the spectrum, you will definitely love your visit at City Hunter. City Hunter is mostly an internet gaming café with the latest and most popular games available for their customers right from the start. Gaming tournaments are managed and handled regularly with a wide variety of games straight from the competitive scene. Great prizes are also in stored to those who wish to participate in the competition.
Legend Cyber Café
505 George St Sydney, Australia 2000
8034 3201
www.facebook.com/legendcybercafe
Meet new friends as you play and game at Legend Cyber Café. If you are familiar with MOBA games such as Dota 2 or LoL, you will feel very much at home at Legend Cyber Café as they have these games available to their users from the get go. Their high end gaming rigs as well as amazing ambience and environment makes it a perfect place to stay whether one is gaming or just surfing around the web.
Maxim Convenience Store
1250 Botany Road mascot Australia
9667 0955
If you are in quick need for printing, copying, encoding and laminating, you can do all of these in one convenient establishment found at Maxim Convenience Store. These are perfect to those who are working on a large product and may require printing, copying and encoding all at the same time. There are also snacks and sweets available and Indian meals available at a very reasonable price. This along with their perfect atmosphere makes it perfect for long periods of stay.
Connect-on-King
475 King Street Newtown NSW Australia
9517 4726
Looking for high speed internet access with very reasonable price? Look no further! Connect-on-King offers internet access as well as other related services. Customers can copy, print, fax, or laminate documents and files in large numbers with little to no problem. If you are looking for a considerable internet café that is able to provide you with the basic internet services, Connect-on-King may be great for your liking. Visit them today.
Internet House
32 King Street, Newtown, NSW 2042, Australia
9517 9867
www.internethouse.net
Nowadays it is important to always stay connected. For those who are always away on trips and aren't able to find a reliable connection will be able to do so at Internet House. The Internet House offers internet services to their customers from 10:00 AM – 5:30 PM. Customers are able to browse the web at their own leisure and accord at their café. Basic services include printing, copying, fax service, scanning, pc use, internet, e mail and more.
Webs Daily
60A Darlinghurst Road, Kings Cross
www.websdaily.com
Webs Daily as their name implies, offers daily web services to their customers on a regular basis. They provide fast internet access in a friendly and warm environment. Those who are looking for the computer accessories during their internet use such as webcams, headphones, microphones, CD drives, USB and card readers will be pleased to hear that Webs Daily provide these essentials to their customers to make their overall internet surfing experience worthwhile. Online games are also supported and their computers are virus free.
Game Storm
17-19 Florence St, Hornsby NSW 2077, Australia
9476 1719
www.gamestorm.com.au
If games are your liking during your internet café visits, Game Storm provides you with huge and divers options of both offline and online games that are available to their users at any given time. Those who plan to play games overnight will find great deals and rates that can help their customers save a considerable amount of time during their stay. Membership is offered to their customers and member points are acquired with every use for them to redeem different products at their store.
Interweb Internet Café
394 Victoria Ave Chatswood NSW 2067
9411 2507
A warm and cozy ambience awaits customers during their visits at Interweb Internet Café. They provide the basis internet services such as web surfing, printing, copying and encoding across their network. The place is spacious and computers are available in large numbers to accommodate their every growing audience. The facilities are also quite new and well maintained making it perfect for use at any given time. The ambience and lighting is also vivid and bright which makes it a good place to stay.
Dome Internet Café
144 Haldon St, Lakemba NSW 2195, Australia
+61 2 9759 3002
www.domecafe.com
Get the basic internet necessities available at Dome Internet Café. Nowadays it is important to keep yourself connected and you may need to go online every now and then. Dome Internet Café provides their customers with high speed internet connection for convenient and hassle free web browsing. Video streaming is popular and it requires fast internet access to be able to enjoy the videos played online. Watch them without lag and worries when you visit Dome Internet Café today.
Tera Webstation
Internet Cafe Office1, Level1/7-9 Churchill Ave, Strathfield NSW 2135, Australia
+61 2 8970 8174
Get only the best with your money's worth with regards to high speed internet access when you visit Tera Webstation today. They provide printing, copying, scanning, fax and e mail services to their customers on a regular basis. If you have teens with you, Tera Webstation has games also available which is great for leisure activity. They also offer computer repair services and is quite handy especially if you have malfunctioning computers with your at your homes.
1Game1Chance
14/7 Alpha St, Blacktown NSW 2148, Australia
+61 2 9831 4974
A slew of internet services available to customers on a day to day basis found at 1Game1Chance. 1Game1Chance offers a wide multitude of games especially the ever so popular game Minecraft. If you are a fan of the game, they have private servers setup which you can join at any given time. 1Game1Chance also have a variety of rates available to their customers. Loyal customers are given different rates which offer great incentives to visit the establishment once again.
Sanctuary Gaming
Shop 11, 354 Galston Rd Galston, New South Wales, Australia 2159
+61 2 9653 1100
www.facebook.com/sanctuarygaming
Sanctuary Gaming provides their customers with internet and gaming services with the latest and most powerful gaming machines found today. They have hundreds of games available which customers can sinks hundreds of hours into making it a great place to stay. Sanctuary Gaming also offers snacks and drinks along the way and is available for party bookings and reservations. For general purpose use, they have webcams installed in every unit as well as Printing, faxing, photocopying & laminating facilities.
Liverpool Internet Café
255 George St, Liverpool NSW 2170, Australia
+61 2 9600 9995
www.liverpoolinternet.com.au
Friendly customer services await customers upon their visit at Liverpool Internet Café. Their staff provides assistance on basic internet related issues at no extra charge. This is perfect for older individuals who wish to ask for assistance during their internet use. This could be from using Skype, uploading pictures, sending pictures online and the likes. Their prices are also very reasonable and are offering a considerable amount of discount to their old and new members alike.
Webtopia Internet Café
Level 1 452 Oxford Street, Bondi Junction NSW 2022, Australia
+61 2 9387 6500
Webtopia Internet Café provides their customers with high speed internet access for their basic web browsing needs. Whether one is checking their e mails, reading online news, or watching videos online, one can be sure that they are getting a good value for their money at Webtopia. Printing, copying, encoding and the likes are available for those ever so important documents and files. Have these ready at all times by having a backup copy ready for printing at all times. Visit them today.