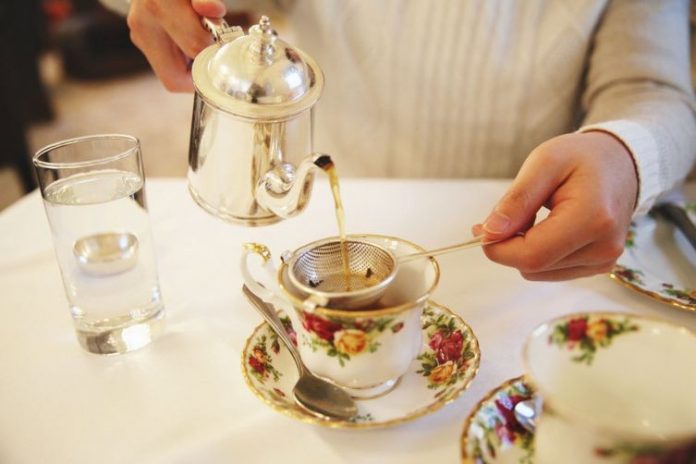 To charge himself up for the dreaded lurgy season, STEWART DAWES drank one healthy tea per day for seven days, and during it visited Melbourne to see if he could catch a bleak city bug for purely scientific purposes.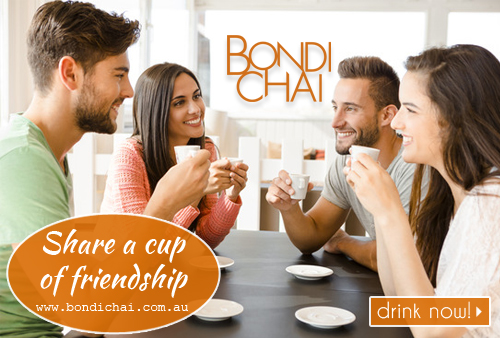 When the folks at World-ParTea suggested I taste-test some of their tea, I decided to take a seasonal view of things – to find out once and for all whether tea can protect me from the ills of our rapidly-approaching winter. Could I drink seven teas in seven days and be guaranteed not to be stricken by the hacking coughs and snivellous sneezings that were rapidly overtaking our autumnal city? Well here's my tea diary:
Friday 13/5/2011 Unlucky for some, so I decided to start with the most fortress-like in the range as far as inclement bugs are concerned: the Organic Winter Defence Tea. Studies show that echinacea and vitamin C can protect against and limit the severity of a cold. Organic Winter Defence is made from echinacea and three known sources of vitamin C – rose hips, goji berries and cranberries. Result: end of first day, no 'flu, but relieved myself in the bathroom direction 12 times. Suspect a bit of detoxing going on.
Saturday 14/5/2011 Day two and more of the serious stuff in the form of the Organic Cold & Allergies Tea. The active property of peppermint is menthol, a common ingredient in most cough syrups, this & the addition of fenugreek & lemon peel create a soothing blend which they claim is a calming and healing influence on the upper respiratory system. That evening being party night I wished I was a smoker so I could get fuller sense of these benefits. Still not sick at all, and during the day and late into the night I managed to get through three pots of the stuff, inspired by the verses of Lu Yu, the world's first tea author.
"Drugs are medicines for various diseases, but tea is the medicine for all diseases." – Chen Zang, Chinese pharmacist, 8th Century.
Sunday 15/5/2011 Wow a Sunday morning without a hangover. All that tea drinking was, I suspected, turning me into a teatotaller, so it was time to spice things up. Hence the decision to spend the day drinking their Chilli Chai. Very unique chilli flavour for those that enjoy a bit of extra bite and heat in their cup. This brew is ideal as a winter blend and to drink with spicy Indian style meals. The red chilli crush leaves a gentle and lingering warmth on your palate without being overpowering. With a claim of 95% certified organic ingredients and also being a Fair Trade tea, methinks the good karmic vibrations gave my aura a glow of immunity because by the end of Day 3, I was feeling healthier than ever! I've always believed that a vindaloo curry helps get rid of cold & flu viruses as they simply can't cope with the intensity so I felt good knowing that I was giving my self-concoted health theory another workout albeit of a memorably liquified variety.
16/5/2011 Mondayitis reared its head in the form of something which didn't sound appetising at all: Organic Triphala. Triphala is an Ayurvedic herbal formula consisting of equal proportions of the fruits of three myrobalans, Amalaki (Emblica officinalis), Bibhitaki (Terminalia bellirica), and Haritaki (Terminalia chebula) – baffled already. Triphala according to ancient Sanskrit helps prevent aging, imparts immunity and improves mental faculties. It helps to detoxify the liver, restore digestion and purify blood. It is also a laxative that rejuvenates the membrane lining the digestive tract and contributes to effective cleansing of the colon, a key condition in Ayurveda to maintaining optimum health. When consumed for a long period, it is also said to help reduce excess weight. Yes but how was I to take it? In hot water? This was really a case of swallowing the medicine. Spent the evening on the tut, true to form it made a bowel movement hit all the high notes. Left feeling strangely airy after that. Certainly still not visited by any distant cousin of bird nor swine influenza.
Tuesday 17/5/2011 At this stage I felt like I was kicking the butts of any virus that came within coo-ee of me, and doing it too easy. So I decided to challenge my immune system just a little. I flew down to bleak city AKA Melbourne, and once in my hotel room, scored three bags of ice from the lobby and made myself an ice-bath, which I managed to stay in for 16 minutes. Shuddering blue, I sure looked forward to the next tea in the assignment – the contextually-appropriate Organic Immunity Tea Blend. A robust balance of Eucalyptus, Echinacea, Australian Lemon Myrtle, Liquorice Root & Ginger Root. Even though the tea warmed me up, I had to try harder, so on what was a pretty damn cold night in Melbs I went out in just a shirt. This is not some fluffy lifestyle article, this is journalism at the frontline of a war pitting hardy little European blood cells against the might of a fully-armed Melbourne winter.
Wednesday 18/5/2011 Woke up, much to my horror, still totally fine. My travelling companion, however, not battle-hardened by the tea regime, was a snotty, spluttering mess. And she didn't even do the naked ice-bath, even though I begged her to (was wondering just how pointy a female's …. oh never mind). Anyway it was time to get in touch with local remedies via the Australian Organic Lemon Myrtle Tea. An uplifting and refreshing herbal infusion packed with natural sweetness and a delicious lemon aroma. Australian Organic Lemon Myrtle may have anti-microbial, disinfectant and antibacterial actions so is believed to assist those suffering from minor coughs, colds and infections. The companion decided to have a couple of pots of it right then and there. I figured she deserved it even though she was a goner as far as the efficacy of preventative measures. Lovely tea, very refreshing even when piping hot.
Thursday 19/5/2011 I'd always wanted to try the South American herb Yerba Mate and this is what my mates at World-ParTea had prescribed for me as another general tonic. Can't say I like the taste but you get the vibe that it's a healthy drop – I was literally vibrating! Must be a caffeine thing … sure enough it's often used as a natural stimulant. Thought to invigorate the mind and body, boost immunity and improve general health, at this stage I was feeling so ridiculously healthy that I decided to leave the miserable companion in the hotel room and hit as many cool Melbourne bars as I could to see what damage I could do to myself.
Friday 20/5/2011 Feeling terrible, I knew World-ParTea have a few teas and products such as Umeboshi Plums which are suitable hangover relievers – but I hadn't got any of those! Suffered all day, but not from the flu. Was meant to be going to a very exciting Geelong vs Carlton AFL match but watched it on TV instead. Flew back to Sydney the next day admonishing myself for having missed a top game of footy, but was still totally healthy! Unlike the travelling companion, who didn't speak to me for a few days. Anyone know a type of tea which cheers a moody female?
About our Writer:
Stewart Dawes is a composer, health writer & SEO maverick – talk to him at www.seotherapy.com.au