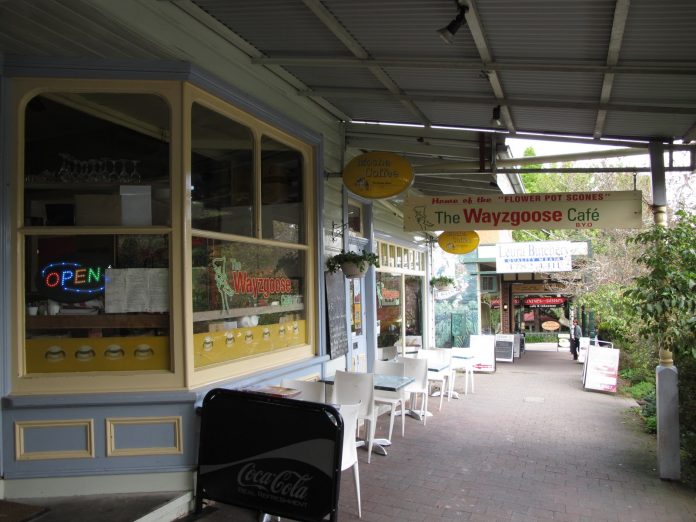 Leura is pretty ripe cafe territory, the 'cafe in the mountains' has become quite a popular theme in recent years with innumerable little places turning up, some are good, some are bad and some are great! Finding the differences between establishments is somewhat of an adventure for the beanophiles in the SydneyCafes team. So we checked into the Wayzgoose Cafe to see if they had anything to offer us.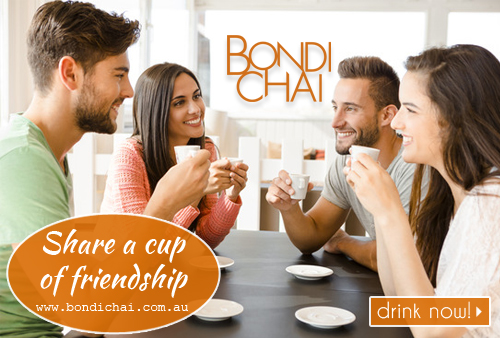 Admittedly a very relaxed environment, and I am an uber relaxed person, but there comes a certain point where relaxed crosses over into, where has all this time gone, I want it back, I can feel myself getting older sitting here. Expect to be waiting just a little while for your order, the coffee comes quickly, but the food takes its sweet time. I get hungry, and if you're like me check in before you're starting to get hunger pangs or you could get grouchy..
The Food:
Famous for serving up scones in flowerpots, which is sort of cool. Go in for a pie and you'll feel pretty happy with the outcome. A little on the pricey side, but then that's Leura for you. It is sort of a shame that all the quaint little coffee shops up in the hills became trendy and now have trendy prices, I'm quite cheap like that though, so don't take it to heart. It's worth it what with the current economic climes of coffee shops.
What The Wayzgoose Cafe are saying:
Wayzgoose is a favourite with locals and visitors to the region and is renowned for its huge Flower Pot Scones and Wayzgoose Pot Pie. This family friendly café has indoor and outdoor seating, fast friendly service and is open daily. Open all day for meals, coffee, various teas, sweets and conversation.
The Liquids:
The coffee comes quickly and is passable, I've had better and I've had worse. It's quite scenic which of course adds to the general vibe, and is nice to escape from a cold day up in the mountains. Cold day in the mountains? Then definitely pop in for the coffee, just abit of common sense!
The Verdict:
Overall it's nice to get away from a cold field day up in the mountains, nothing ground-breaking here and you will have to wait a little while for your food, just expect it, sit back and enjoy is all the advice I have for you, besides you're in Leura, it's not like you have anything more important to run off to!
The details:
Wayzgoose Cafe Leura
174 The Mall
Leura, NSW 2780
http://www.wayzgoosecafe.com.au
Email: wygoose@bigpond.net.au
For more Blue Mountains Cafes & Restaurants click here.
To find out stacks more about Sydney's Best Restaurants & Cafes, keep checking back into our website www.sydneycafes.com.au which has heaps of reviews as well as details of forthcoming foodie events, restaurant openings and TV cooking shows. Get yourself a slice of that Sydney Cafes vibe! Or follow us on Twitter via http://twitter.com/sydneycafes
More Sydneycafes Links:
3. Otto Ristorante Woolloomooloo