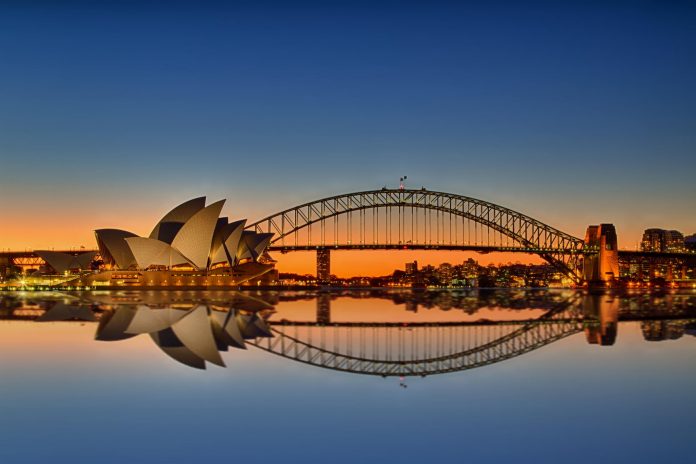 Get out of the city and enjoy any of these twelve fantastic tours from Sydney so you can experience the true essence of Australia…
There are many fantastic things to do in the countryside around Sydney. Here's a dozen of the best tours from Sydney!
1. Mudgee food & wine tour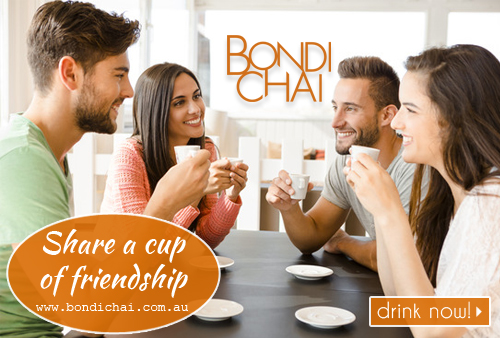 The Mudgee region has a diverse agricultural industry which supports a range of food and wine producers. Mudgee's red wines are renowned throughout Australia for their rich aromas and "Mudgee Mud" is sold extensively throughout Australia and internationally, but the region is becoming known for it's white wines as well and recently won recognition for the quality of the local Riesling. A visit to any one of the many cellar doors to taste the wines on offer is a must. Along with the wines are a multitude of boutique foods which can be sourced through local producers. From nuts to olives, honey to cheeses, Mudgee has something for everyone. And in the town itself there is no shortage of excellent cafes, restaurants, bistros and bars showcasing the local goods. Click this link for Mudgee food & wine tours from Sydney.
2. Horse-riding in the Blue Mountains
On horse back is one of the best ways to experience the nature of the Blue Mountains and to get up close to the variety of native wildlife that lives in the wilderness of the World Heritage National Park. Without the exertion of bush walking a horse can carry you quietly through the bush to appreciate the peace that is in the Blue Mountains. Other birds and animals are not scared away in the same way as if you were in a vehicle and it is not uncommon to see kangaroos, wombats, wallabies, goannas, bluetongue lizards and more types of birds than you can imagine. The riding establishments in the mountains have professional guides and a variety of horses which enable even novice riders to enjoy their experience. Click the link for Blue Mountains horse riding tours.
3. Hunter Valley wine tour
Second only to the Barossa Valley as Australia's pre-eminent wine region (and that's just pissed off everyone in Margaret River) the Hunter Valley is home to famous Australian wines such as Brokenwood, James Busby and Tamburlaine Wines. The most widely planted grape varieties in the Hunter Valley, in descending order, are Chardonnay, Semillon and Verdelho among the whites and Shiraz, Cabernet Sauvignon and Merlot among the reds. Going with a small group of family or friends – then for accommodation Hunter Valley try Englewood Ridge.
4. Farm stay
Australia's history is rooted in its rural beginnings and the image of the farmer is an iconic one for Australians. No one can truly say they have experienced Australia until they have touched base with it's rural culture. Country people in Australia are effortlessly hospitable and through necessity have an easy going outlook on life which allows them to survive the vagaries of the Australian climate. A visit to a farm to actually live the life and participate in the activities of the farm is an opportunity not to be missed and one that will live on the memory of the guest long after their mere sightseeing memories have faded. For more check out the Aussie Farmstay facebook page.
5. Canberra
There are many boring things to do in Canberra and top of that list is living there. Second on the most boring list is a visit to Parliament House, but top of the most exciting is Questacon interactive science centre. The CSIRO also hosts an interactive visitor centre well worth visiting, and the new National Museum of Australia on the shores of Lake Burley Griffin is definitely worth a visit for its contemporary exhibitions of Australian life. Check out the Visit Canberra website for more info.
6. Southern Highlands
On the way to the Southern Highlands the first port of call should always be the Eling Forest Winery Cafe which is now the home of Australia's most delicious apple cider, Dcider! Added to the enjoyment list are the Bowral markets, a drive through Kangaroo Valley and visit to The World's Best Pie Shop, as well as visiting the gorgeous town of Berry and checking out the amazing black-rocked Kiama Blowhole. And for tours from Sydney for the kids (or the kid within) a day at Jamberoo is about as fun as life gets.
7. Blue Mountains tours
Everyone knows about the Scenic Railway and Echo Point to view the Three Sisters, but the Blue Mountains has so much more to offer. Sure you can visit Katoomba and see all the usual attractions but why not go a bit further and see something different as well?. Blackheath is an inviting village which supports a thriving arts community and is full of interesting antique, arts and curio shops. It also has on its doorstep one of the finest views in the Mountains at Govetts Leap, which is the starting point for a range of exhilarating bushwalks ranging from easy to challenging. And of course this is just one of many destinations in the Blue Mountains. I'd need an entire essay to describe the whole area, so I'll leave it at this taster and encourage you to explore yourself! There are some evocative image on this tours from Sydney pinterest page if you're interested also.
8. Jenolan Caves
Jenolan Caves is arguably the most impressive caves systems in the world and there are many tours from Sydney which cannot rival Jenolan Caves. With dozens of caves to choose from its limestone formations are unrivalled in their complexity, variety and beauty. The extensive system of lighting in the caves tastefully highlights the features for visitors to choose to take an easy walking tour through one of the 13 show caves available. Or for the more intrepid visitor there are a range of adventure caves to tour where visitors are kitted up with a headlamp and ropes and climb their way through various caverns. The area around the subterranean caves is of spectacular beauty as well, with outstanding arches and other rock formations surrounded by natural bush and filled with wildlife. It's no wonder that Jenolan Caves are the most visited attraction visited outside of a city in Australia. For more click on this Jenolan Caves tours link.
9. Newcastle
Once Newcastle was a big dirty industrial city of power stations, steel works and coal transportation. Wow has the city changed since then! With the demise of the steel industry Newcastle lost an industry and a huge source of employment but it has since rebounded and had become a tourist destination. It's once industrial harbour has been revamped into a shopping, restaurant, arts and heritage precinct. The beaches in Newcastle and the swimming pool by the shore rival those in Sydney with their beauty and recreation possibilities, without the transport and crowding problems. The area has boundless opportunities for walking and cycling with easy links to areas of interest. All without the hustle and bustle that can mar a bigger metropolis. Of course proximity to the wineries of the Hunter Valley can also be counted as a significant plus. Check out this Newcastleblogpost to find out more.
10. Parkes
Parkes is home to the large radio telescope which was made famous by the endearing movie "The Dish". A visit to Parkes' telescope is a must if you make the journey to the Central West. But a much more exciting reason to visit Parkes is to attend the annual Elvis Festival held every January. Probably one of the most light hearted of all Australian festivals, the Elvis Festival sees hundreds of male and female Elvis impersonators and thousands of Elvis devotees descend on the town for several days of musical performance, film and dancing. One way to travel is to take the special Elvis Express train which carries hundreds from Sydney Central to Parkes, but however you make the journey, once you're there it will be hard to wipe the smile from your face.
11. Coffs Harbour
Home of the Big Banana! But that's not all – their Pet Porpoise Pool is one of the world's leading interactive marine parks. Enjoy stroking dolphins of their bellies or get a wet sloppy fish-scented kiss from a sealion! Fabulous cafe and restaurants such as Shearwater Restaurant on Coffs Creek, The Crying Tiger Thai restaurant, or Cafe Bellissimo serve wonderful coffee and food, and a trip ten kilometers down the road to Sawtell Beach is a total must – with a visit there to Split Espresso sure to delight caffeine addicts. For accommodation go the Opal Cove Resort. For more check out the Coffs Coast website.
12. Orange
The peacefulness and laid back attitude of this inland city is all the excuse you need to visit. Get away from it all and relax in this scenic town which is rich with parks and gardens and beautiful architecture from a time gone by. It's wide country streets are lined with large brick houses surrounded by verandas and populated by people who are unconcerned by traffic jams and frantic peak hours. And then while you're relaxing and readjusting from high stress Sydney living you'll also discover that there's some great things to see and do in Orange. The Botanic gardens are great place to explore Australia's unique flora and there is a state of the art children's playground to keep the kids amused! Orange has some excellent vineyards, producing in particular some fine cool climate white wine grapes and there's also a craft brewery. Plenty to do as you unwind.