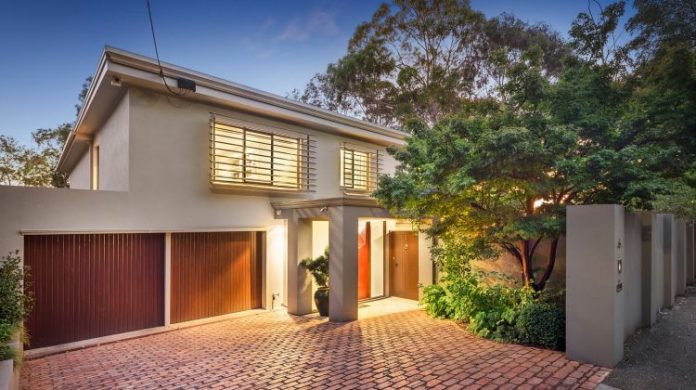 STEWART DAWES drops into Newcastle's Lotus Cafe to interview a Sydneysiders who has forever left the bright lights behind, sax-player-turned-real-estate-guru PAUL PRITCHETT, now living in Nelson Bay …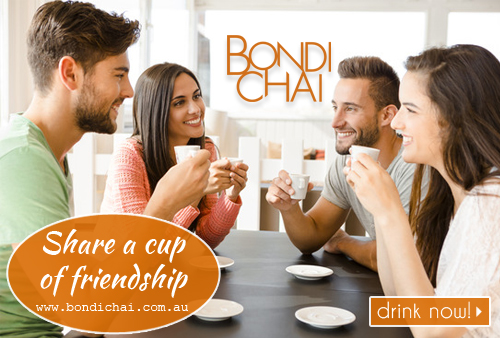 After bailing on Sydney's traffic-snarled, overpriced rental cityscape half a decade ago, Paul Pritchett decided that his interests in sax-playing & Reiki were unlikely to feed his family, but a long stint as a home-building tradie had honed his interest in the possibility of property investment as a sound path to a secure financial future. Hence he launched his real estate mentoring business, Portfolios Property, helping people rich and poor, and plenty in the middle, grow a property portfolio which is sensible and reliable.
But first, there's no point in people buying into an area which has no future. And it's here that the charms of his adopted slice of paradise come into play. Sydneysiders, for instance, would pretty much never consider a real estate investment without it being closely located to a very decent cafe, the sound of the ocean, and preferably an awesome seafood restaurant too. So Paul's a great man to turn to when looking for the best in dining – as well as the best spots for a surf.
You've been living in Nelson Bay for the last few years – do you have favourite restaurants or cafes that you'd love to recommend to people?
Essence for Coffee, Zest for food and Mod Thai for food.
What about down the road in Newcastle, your favourite three cafes there?
Goldbergs, Dockyard and 3 Monkeys.
And in Newcastle, favourite 3 restaurants?
Silo, Larns and The Bistro.
Hunter Valley wineries are nearby too – which 3 would you recommend to people as must-visits?
No idea on that one! I'm a surfer and beach-goer so when relaxing tend to stay away from the inland. I hear it's an awesome place though!
What's the best things to do in your backyard, not literally, but Nelson Bay?
It's mostly all about the water – boat, swim, beach – although there's some beautiful nature walks and scenery.
I went whale watching in Port Stephens just once but it was very memorable – didn't see whales but I did see about 25 dolphins surfing, we got very close to them, plus ended up snorkelling near a dugong. That was a fab day out – are those trips always that reliable when it comes to aquatic wildlife?
Yes usually you'll see wildlife each trip, and I recommend whale watching either with Imagine Cruises or Tamboi Queen Cruises.
Before living in Nelson Bay you grew up in Sydney – what's the best thing about living in Sydney in your eyes?
The best thing about living in Sydney is not living there now … though it's a great city for things to do when its raining, more choice for social activities, more people to talk to – when they're willing to talk to you, anyway!
If you were having a dinner party at home, first question is, if you could invite anyone in the world, who are the 6 people you'd invite?
Dunno, I guess five penthouse models, but not accompanied by Charlie Sheen!
And what could those guests expect you to cook for them?
The best they could hope for is that I'd buy takeaway Thai food.
When it comes to beverages, what's your inclination? Are you a wine man, beer, cocktails, mineral water?
Mineral water, beer and wine.
And which way do you lean as far as hot liquids go – tea, coffee or mulled wine?
Coffee and peppermint tea.
As a property investment mentor, what would you say are the three biggest issues facing Australians when it comes to property?
Themselves and how they think, plus the system as it wants to keep them as they are – poor, living week-to-week – and poor with an overwhelming fear of failure.
What parts of Australia do you rate as the best for property investors this year and next?
New South Wales and Central Queensland.
What's the most exciting thing in your life right now?
Finally finishing my renovation on home after way too long!
What's the sort of thing your clients or audience members might hear from Paul Pritchett?
Grounded, practical direct experience advice.
How can people attend your workshops?
Call the office and find out the details.
If you weren't in the field you're in, what other career would keep the excitement flowing?
Being a personal coach and running personal development programs. Or being a full-time sax player instead of a frustrated part-time one!
More NSW Central Coast Perks:
5. Newcastle City Farmers Market
8. 9th Best City in the World!