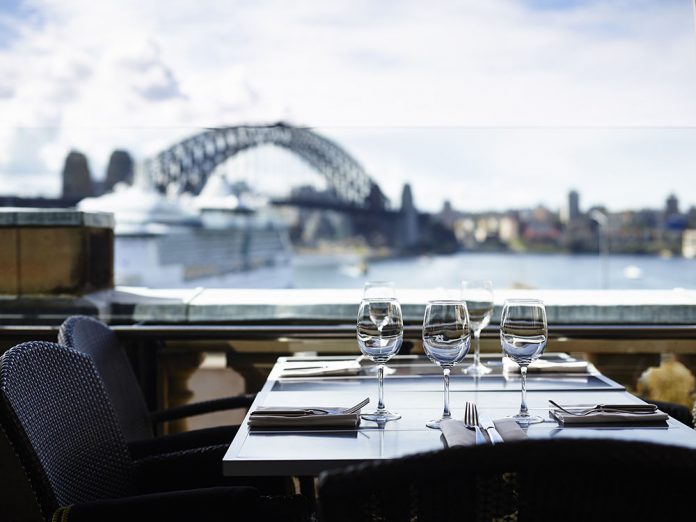 Daring to proclaim a 20-best list of Sydney cafes may earn us bitter-bean scorn and twittery tirades, but life is short and we may have died from caffeine-induced heart failure overnight. So instead of jeopardising the brand by having all the Sydneycafes.com.au writers contribute, we let JANE LOUISE stick her neck out directly beneath the gourmet-guillotine of public opinion, as she defines her selection of … "the 20 best cafes in Sydney"…
Café Mint
579 Crown Street
Surry Hills, NSW 2010
Ph: 02 9319-0848
www.cafemint.com.au
'Modern Moroccan with splashes of the Middle East'. Chef/owner Hugh Foster's roast garlic and potato ravioli with spiced lamb is THE dish to try. While at breakfast, earlybirds swoon over the spinach and fetta scrambled eggs. The coffee is always exemplary, it's simply a cool spot to hang, and the scent of African spices creates an aromatic atmosphere like no other cafe in Sydney. Cafe Mint is a simply divine foodie creation that deserves every recommendation and never disappoints.
Cafe Giulia
92 Abercrombie St Chippendale
Ph: 02 9698 4424
www.cafegiulia.com
Located in a renovated 100 year old corner butcher shop in Chippendale, Café Giulia is as popular for its coffee, warm ambience and its all day breakfast menu as it is for the diversity and freshness of its lunches and fresh juices. The café is fully licensed and accepts all credit cards. A bustling hive of activity, many lament having ever put off visiting.
Lemon Cafe
393 Crown St, Surry Hills
You have to promise to keep this one under your hat or you'll upset the locals, who've kept this a well-kept secret for a long time. A funkily yellowish cafe known for its great coffee, perfect breakfasts and whimsically artistic left-field maitre 'd Richard, who happens to be responsible for the rural Russian mural that adds to the sense of lemony wonder. Everything a grungy little hipster inner-city cafe should be, and even the endless waves of gentrification that roll over Surry Hills can't kill this one off.
Post Café Marrickville
274a Marrickville Road, Marrickville
Ph: 02 9572 9339
http://postcafe.com.au
"We don't serve customers, we serve friends".' Great with groups, or kids, or groups with kids! Post Café always gives off a nice vibe, with their friendly service and satisfying food. Combined with their spacious surrounds and sunny outlook, and their recent expansion further into the mall, the positives add up to probably the best place in Marrickville for a mid-week coffee. And my colleague, being a bloodthirsty carnivore, loves their lamb's fry – loaded with enough iron to last you two weeks.
Tiger Mottle
248 Glenmore Rd, Five Ways, Paddington NSW
Ph: 0402 520 516
http://www.tigermottle.com
Their signature drink is the Maple Mottle. 'We pour a double ristretto over double cream and a shot of maple syrup laced with chilli, and, because that isn't quite wicked enough, we top it with dark chocolate shavings'. You can't tell me that's not the best thing since the invention of the coffee bean itself! Just looking at their menu gets the mouth watering, too! Cool in summer and warm in winter, Tiger Mottle's got everything you need, and with their turntable spinning some cool vinyl beats to top it off it'll be somewhere you'll come back to.
Cafe Dov
130 Victoria St Potts Point NSW Phone: 02 9368 0600
www.dov.com.au
In our three previous reviews we've gushed such things as Dov being "a fine-dining experience disguised as a casual cafe." Anyone who's ever dined there and written about it online seems to also glorify the place, whether they've had an early-morning breakfast, a filling dinner or something in between. Fine-dining experience does not mean expensive, however, with their prices being very much cafe-like. A win for both the tastebuds and the wallet!
Choco Cannelle
Ph: 02 9878 5346
2 Callaghan St, Ryde
I met Jean Francois when he first started delivering his creations to my workplace a few years ago. But aside from special deliveries, you can now also get your fix of his creations in Ryde – and wherever you are, I can assure you it's worth the trip. Rich chocolate tarts, melt-in-your-mouth lemon meringues, perfect pecan pies… whatever he makes is OK by me! More delicious than delicious, they should come with a warning that you'll be hooked by the first mouthful! If that's not enough to convince you, his corporate clients include Vogue Travel and Entertainment, David Jones food hall, Christian Dior, France Television and Y.S.L. beaute.
Sweet Belem
35C New Canterbury Rd, Petersham
Ph: 02 9572 6685
Sweet Belem almost makes me cry with happiness each time I go there – and I'm a local! Being the king of Portuguese custard tarts is just the beginning for Sweet Belem. While they make the most delicious Portuguese cakes they also make many other mouth-watering treats, which people come from all across Sydney for. Even gluten-free options are to die for – just try any of their flourless creations!
Café Sydney
www.cafesydney.com
5th Floor, Customs House, 31 Alfred Street Circular Quay
A quick click on their link will show you just how spectacular the view is from Café Sydney, and the pairing of the stunning view with fabulous food makes it perfect for Sydneysiders and visitors alike. Enjoy a sumptuous cocktail in their lounge or on their outdoor terrace and you've got one dreamy evening! They've taken time to consider the non-drinkers too, with exotic non-alcoholic cocktails such as 'Elderflower Smash' and 'My Cherie'. While not a cheap lunch or night out, it's certainly impressive – well worth it for that special occasion, even a casual one.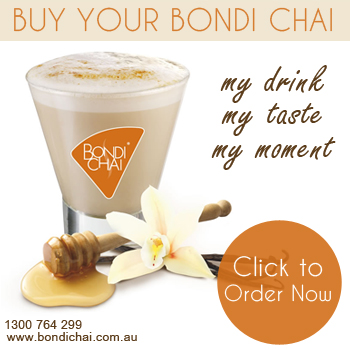 Moose General Store
18 Cooper Street, Redfern
Ph: 02 8097 9684
http://moose.com.au
I really shouldn't write these things when I'm hungry. Right now I'm looking at Moose's – I can hardly type for drooling (OK maybe you didn't need to know that) – Moose Belgian Chocolate Granola. What better way than to start your day with Belgian chocolate? And it's legit because it's with granola, right? Yes, they make their own muesli – and jam too. This is one café that really, REALLY has to be visited. If you're a big fan of Moose you can also follow them on twitter – www.twitter.com/morebetternice
Clipper Cafe
16 Glebe Pt Rd, Glebe
I love a café who thinks of everyone – gluten-free friendly, vegan friendly, kid friendly and free Wi-Fi are all included. Read any review around and they'll also tell you that Clipper stands out from the glut of cafes in the area with its own eclectic yet down-to-earth, slightly European personality. Next time I head there I'm planning to have their chai infused porridge with poached fruit. How good does that sound?!?.
Revolver
291 Annandale Street, Annandale
Ph: 02 9555 4727
Another cosy, well-loved café that locals don't want the world to know about! While you may have to wait a while to be seated on weekends, staff are attentive – and if you're sitting outside there's even blankets supplied! Big breakkies are BIG, so bring your appetite. The owners have gone to a great deal of trouble over this café, and the love oozes from the vibe and the food like you wouldn't believe!
Café Morso
Jones Bay Wharf Lower Deck (west side), Jones Bay Wharf, Pirrama Road, Pyrmont
www.cafemorso.com.au
While open for breakfast and lunch, Café Morso is also available for private dinner parties. For fantastic views in an historic setting, Café Morso really can't be beaten. A really nice touch is their gift vouchers, and hampers (with their 'Morso at Home' range) are also available. Breakfast includes meals such as Bacon and egg gnocchi with baby herbs and truffle oil while one of their lunch highlights is the wild field mushroom and truffle risotto with walnut crisps.
Bitton Gourmet Café & Grocer
www.bittongourmet.com.au
36-37a Copeland Street, Alexandria
You probably already know of their gourmet jams (strawberry and vanilla – oh yeah!). And if you've been in Alexandria for more than ten minutes you probably know about their café and grocer too! Bitton is an institution in Alexandria and it's no secret why, as David Bitton says, "Cafe food shouldn't be boring or quickly thrown together. It should be of the same high quality as a five star restaurant. You should want to linger over a perfect, leisurely breakfast on a Sunday morning". And we do! Roasted Beetroot and Goat's Cheese Salad with Croutons and Bitton Dressing, anyone?
Varga Bar
10 Wilson Street, Newtown
Ph: 02 9517 1932
I have to admit I didn't think there'd be any more hidden gems in Newtown, but I don't mind being proven wrong! Varga is physically not much more than a hole in the wall just off King Street – but in all other respects they are much more! Serving modern Australian, I'd suggest trying the breakfast burrito.
Spicer Street Cafe
cnr Spicer street, Shop 2, 128 Queen St, Woollahra
Ph: 02 9328 2221
A favourite with Woollahra locals – or as non-locals snidely say, 'yummy mummies and suits'! Be that as it may, one of Sydney Cafes twitter friends declares Spicer Street Café to have the 'best organic porridge in Sydney'. Served with rhubarb and at only $8.50, I'm inclined to agree. And I'm not even a yummy mummy – or a suit. If that doesn't float your boat, perhaps the vanilla-scented baked ricotta on toasted brioche with poached peaches will do the trick!
Heart of Europe
114 Bronte Rd, Bondi Junction
Ph: 02 9387 1677
Authentic, homemade Eastern European food. Ooooh yeah! Whether it's goulash for lunch or a quick stop in their patisserie for something to take home (try the chocolate cake!) it's all good. Family owned and run, it's a warm and friendly café.
Sandpit
17/110 Ramsgate Avenue, Bondi Beach (behind the Surf Life Saving Club)
Ph: 02 9365 3525
Yes, it's fully licensed and yes you need to make a booking and yes the Sandpit has killer views! Ok, now we've got that settled… grab a seat outside, relax and enjoy that view! By day the Sandpit is a mild mannered café, and by night a cosy wine bar. Wine and cheese at dusk while looking over Bondi Beach? Yes please!
Jane Louise is a Sydney writer – follow her on twitter www.twitter.com/schwagerl or on instagram.com/schwagerl
Reckon your cafe is better than any of the above? To be considered for next year's "20 Great Sydney Cafes"