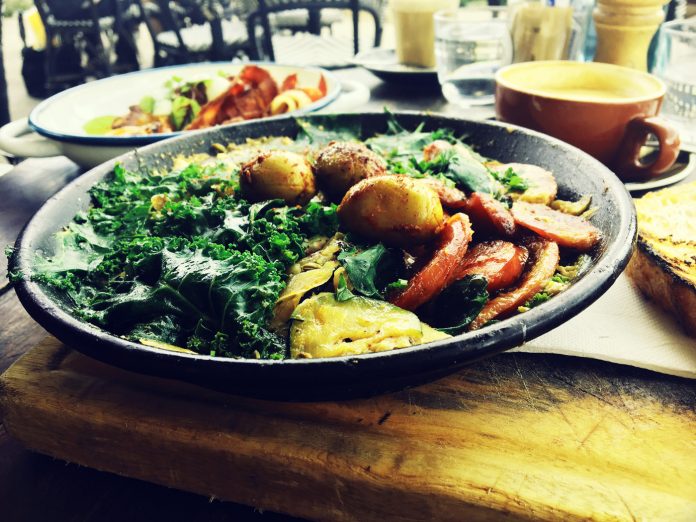 Relatively new on the Eastern suburbs scene Shuk is championing all things Middle Eastern, with a healthy slice of the Mediterranean. Owners Erez Beker, Yoni Kalfus, and Ariel Hefer have taken a local corner shop that traded business for forty years, and have transformed it into a restaurant/cafe that seats up to eight patrons. The word "shuk" is Hebrew for market place, and it has quickly become a favourite eatery for locals and travellers.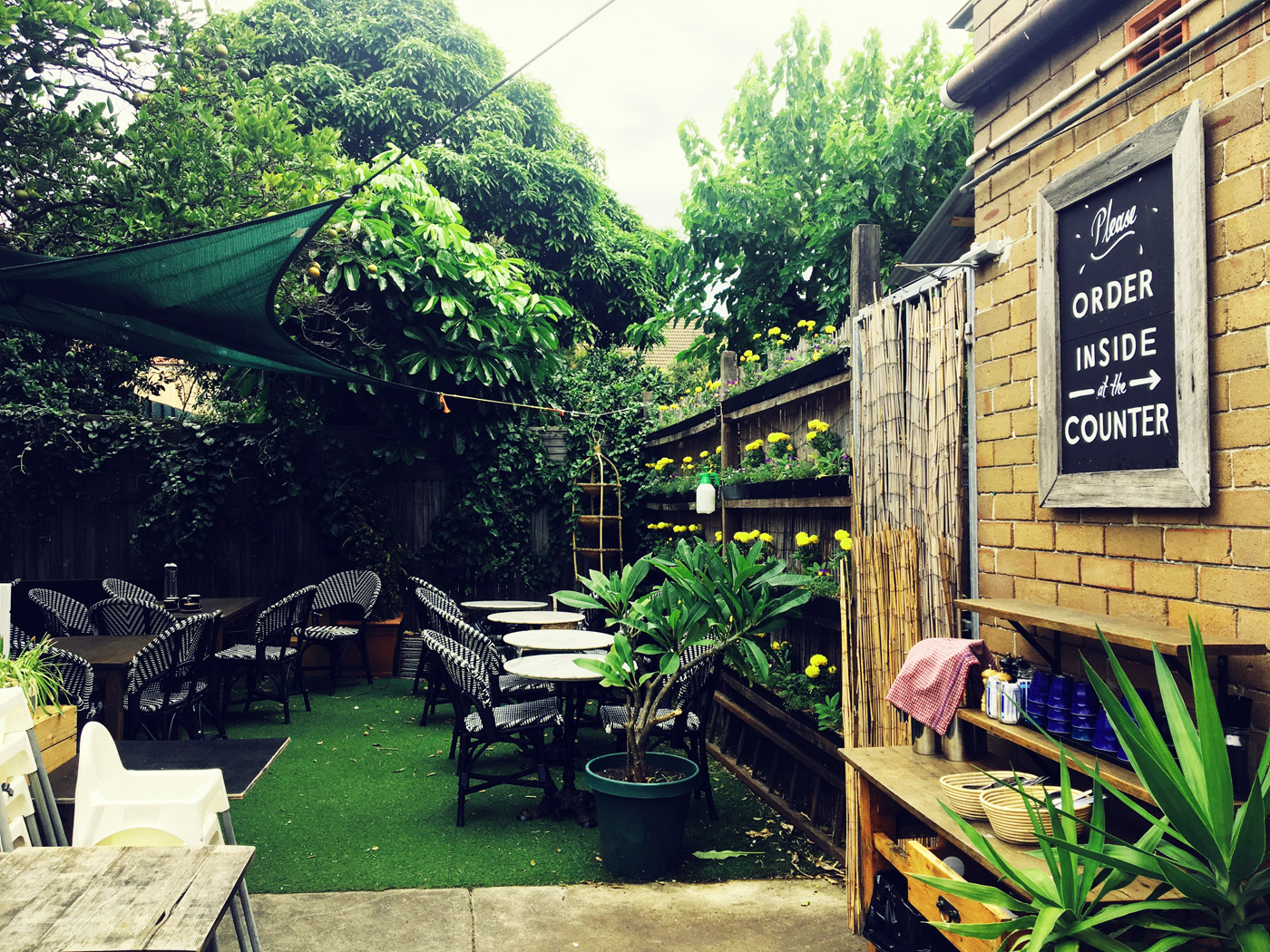 Situated on the corner of Mitchell Street and Murriverie Road, and not to be confused with its sister shop, a bakery-cum-cafe up on the next corner of Mitchell and O'Donnell, Shuk has an extensive menu that embraces the morning, the all day, and the nighttime. From 6am until 5pm Monday until Thursday, and until 10pm from Thursday 'til Saturday, then 5pm on Sunday. It's an exotic menu, but there is something for everyone.
The decor is rustic, yet classy. It reminds me of a cross between a deli, a butchery, and an exotic market stall. There is stool and window dining, communal style central tables, and, alfresco tables to the Mitchell front of the establishment, and along the Merriverie side, and an out back outside area as well, including a "fenced off" children's play area, complete with the proverbial chalk board. Everyone's happy.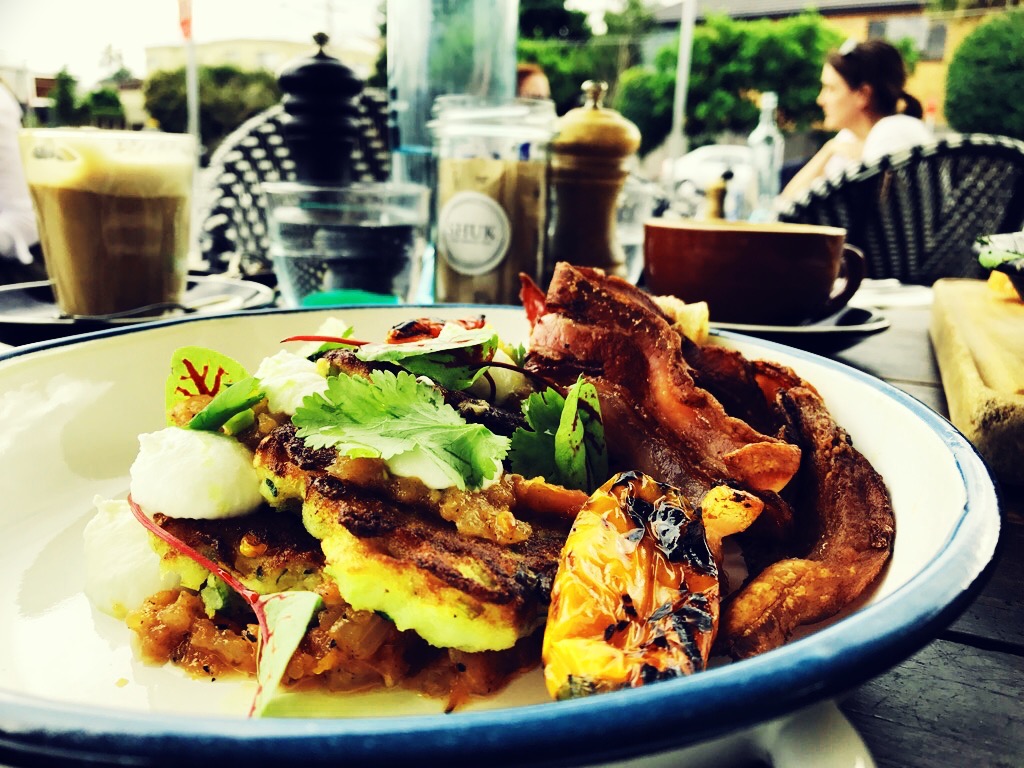 Arabic, Turkish, Middle Eastern, and Mediterranean cuisine features through the menu. Breakfast is until 12.30pm and includes "The cured salmon, 60/60 egg, sweet potato & quinoa croquettes, mix leaves, dill sour cream, almonds and chives" ($18), and "Zucchini & sweet corn fritters w/burnt tomato, salsa rosa, baby capsicum, goat curd & coriander" ($22). There's also the "Israeli breakfast; 2 eggs, Israeli salad, olives, labne, hummus, butter, jam, avocado, tahini, granola w/yoghurt" ($23). An extensive list of "add ons" can be, well, added, to enhance the gastro experience, including bacon, chorizo, ricotta, feta, halloumi, sujuk, falafel, et al.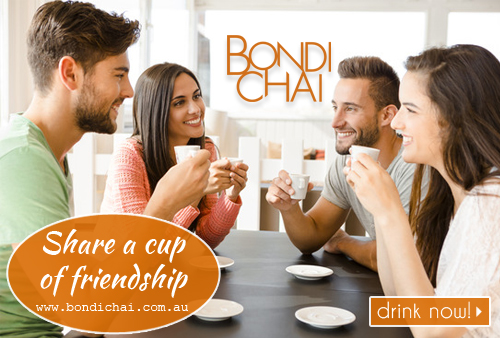 The "All Day" menu goes through til 3pm (okay, so it's not ALL day), and this includes Shukshuka, either the straight up version, or "green"; fennel, zucchini, kale, caramelised onion, feta, eggs, spinach, cream, olives, and sourdough ($17). There's smoked salmon bagel ($14), chicken schnitzel ($14), slow cooked lamb ($14), and, a bacon & egg on Israeli roll ($9.5).
Lunch is from noon until 3pm, and the "Shuk by Night" menu small bites, entrees, mains – including beef cheeks ($30), Barramundi ($32), chicken in Baharat spices ($28), and Tasmanian lamb backstrap ($34), sides, and desserts. A nice wine list includes mostly Australian wines, and there is cocktails, beer, cider, and spirits, if you feel so inclined.
The coffee was solid, and if you want to order something from the bakery, it's not going to take long to get to you. I was keen to try the banana smoothie, but they forgot my order. Not to mind, maybe next time. Service, despite the smoothie, was attentive. It was the perfect spot to spend a couple of hours catching up with a dear old friend, have a hearty, healthy brunch. I had the green shukshuka, with chorizo on the side, and Stewart had the zucchini and sweet potato fritters, with bacon on the side. I did a flat white, and he had a decaffeinated latte.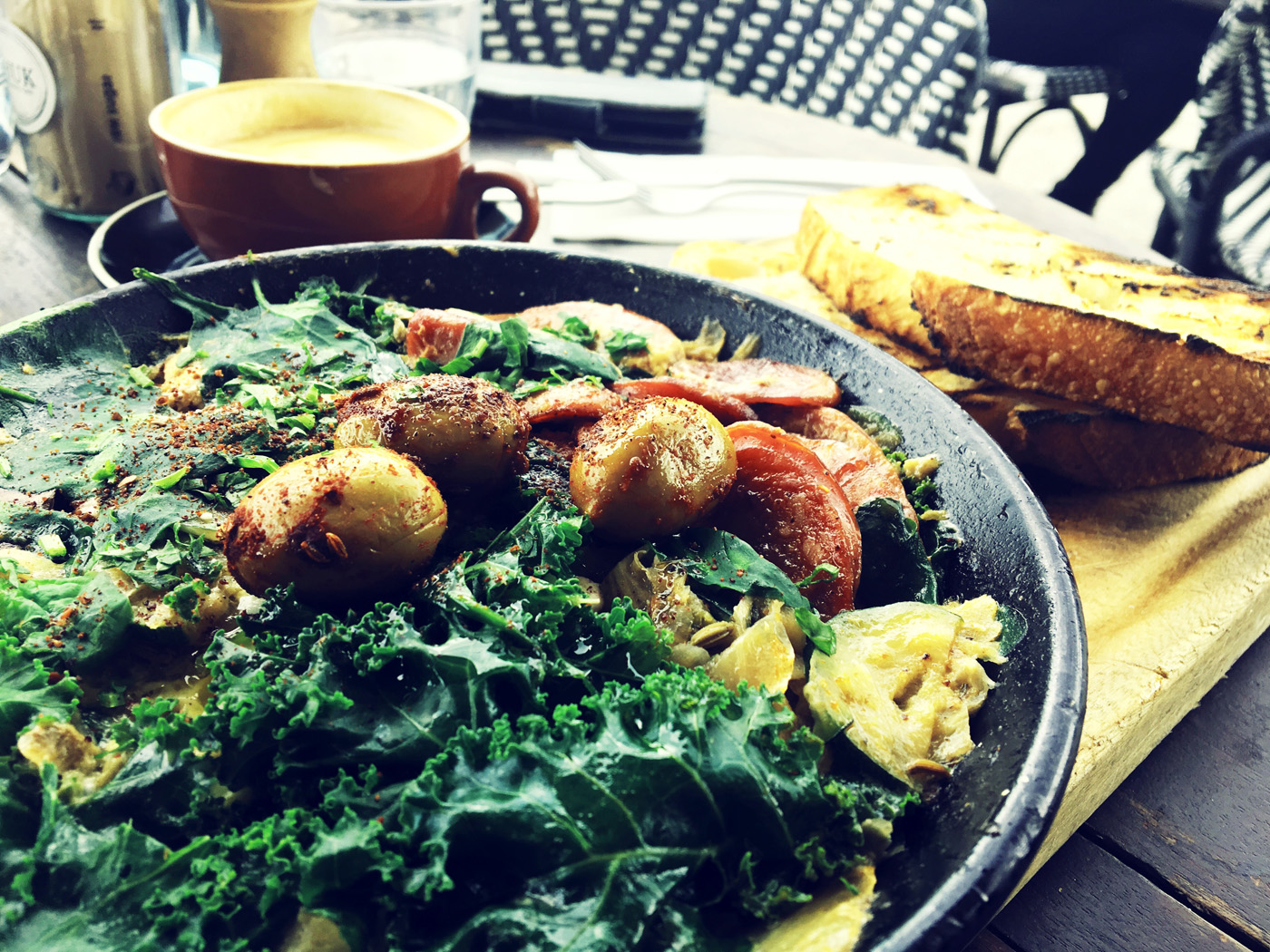 Make note that every Wednesday in May is Vegan Night, and if you are curious, Shuk can be used as a private function with elaborate set menus. Book online via their site, or call direct.
Mon – Thurs 6am – 5pm
Thurs – Saturday 6am – 10pm
Sunday 6am – 5pm
2 Mitchell Street
Bondi
0423 199 859
info@shukbondi.com