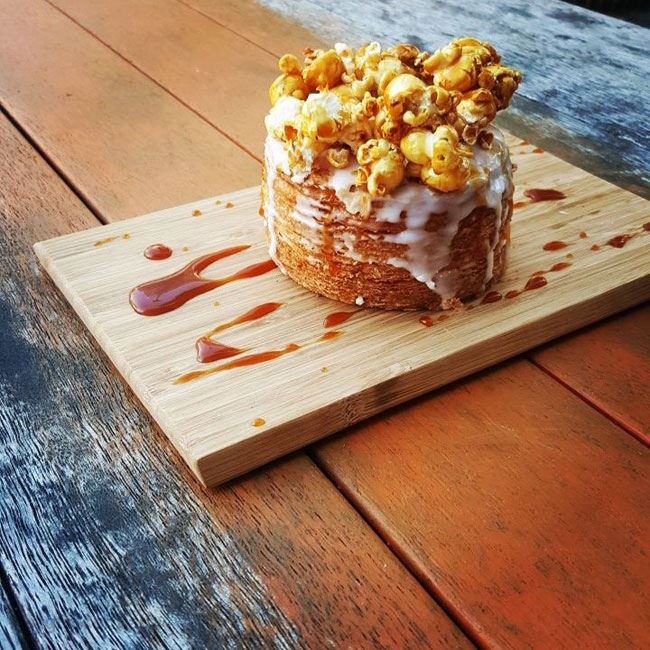 As far as I know this is not the phoenix rising from the ashes of Ruby Rabbit, the hipster bar from across the way which closed a while back. The Rusty Rabbit will celebrate its second birthday in November. It's in the same establishment that used to be called Forbes & Burton (a cafe infamous for its manager/owner telling a potential employee that he wasn't being hired for the colour of his skin), and the new cafe owners have kept the gorgeous, rustic interior space, with its sandstone walls and wooden finishings, and simply dressed it with a colourful, but not too ostentatious, pop culture vibe with all that Funko Pop toy doll element.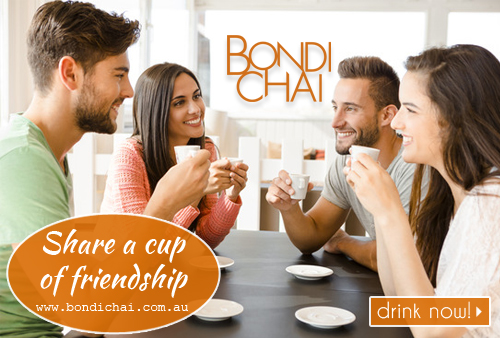 Brothers James and Joshua grabbed the site after the former closed in disgrace and have turned it into one of the cosiest corner cafes in Darlinghurst. It does the breakfast and lunch trade, and although they tried for the dinner service, the location just wasn't suited. Darlinghurst has always been a breakie, brunch kind of suburb, and, let's face it, it's always going to come down to your coffee. These bunnies know how to do coffee.
Single Origin is the base bean. Toby's Estate provides the bean, and the current custom blend is notable for being sweet, bold and round. I had a flat white and it tasted great, with a nice kick. They do an iced coffee too, and with summer on its way, a cool caffeine hit on the rocks is a real treat. But if coffee is not your bag, Rusty Rabbit serve a bunch of teas, a chai, and they do a dairy milk hot chocolate for those that like to indulge. Certainly when I'm back in Darlinghurst I'll make a b-line for this place for my second coffee of the day.
And all day menu is a big plus in my books, and one that includes "Green, Eggs & Ham" – even if its isn't exactly "green eggs" – gets a tick for simply for vibing Dr. Seuss. After being informed that their benedict hollandaise was not made fresh, I was tempted by the "Zucchini & Potato Rosti", as I'm a rosti monster, but as it was past noon I felt compelled to try something more substantial. It's well known in my circle of friends that I'm also a burgerphile. My eyes immediately honed in on the "Sticky Pork Belly Burger" and the "Cheeseburger", but in the end I opted for the "Southern Fried Chicken Burger" that was on the special list. It was a decision well-made, for it was a succulent and delicious burger indeed. Very simple, with just tomato and lettuce underneath two large pieces of that damn fine crumbed bird breast. Not forgetting the superb fries, which had that crispy/soft twice-fried texture and taste.
My wife had the "Corn Fritters", which came with smoked salmon, a poached egg, smashed avocado, mescaline lettuce and fried capers, and she was very happy.
There are outside tables along Forbes Street, although because there was a light rain falling we opted for the stool and bench window seats. Decorating one small wall inside are a bunch of printed Instagrams, and along the various small shelves, and behind the counter are all the Funko Pop dolls. The owners used them initially as a quirky ornamentation element, and then after receiving so many questions from customers, they approached the retailer and made an arrangement so they can sell the toys in-store. Smart move, as it adds a distinct character to the cafe, and something which sticks in the mind of all customers that come through.
The Rusty Rabbit can get busy on the weekends, so you'd be advised to call and book a table, and for those that live out west, there's another Rusty Rabbit in Burwood!
— review by Bryn Tilly
The Rusty Rabbit
252 Forbes Street (cnr of Forbes & Burton)
Darlinghurst
Mon – Fri, 7am – 4pm (kitchen closes at 3pm)
Sat & Sun, 8am – 3pm
8065 9664
Licensed
therustyrabbit.com.au