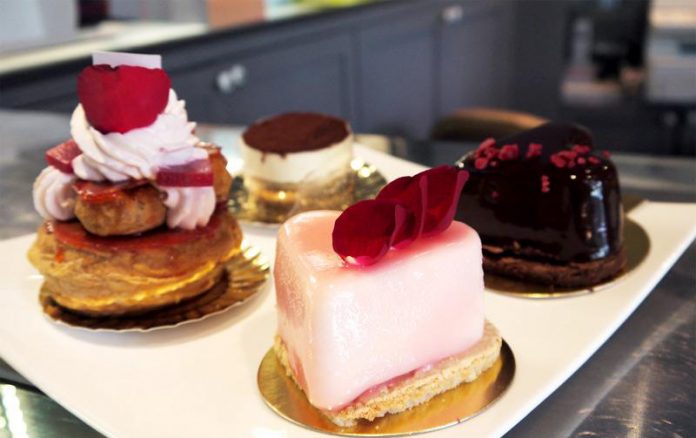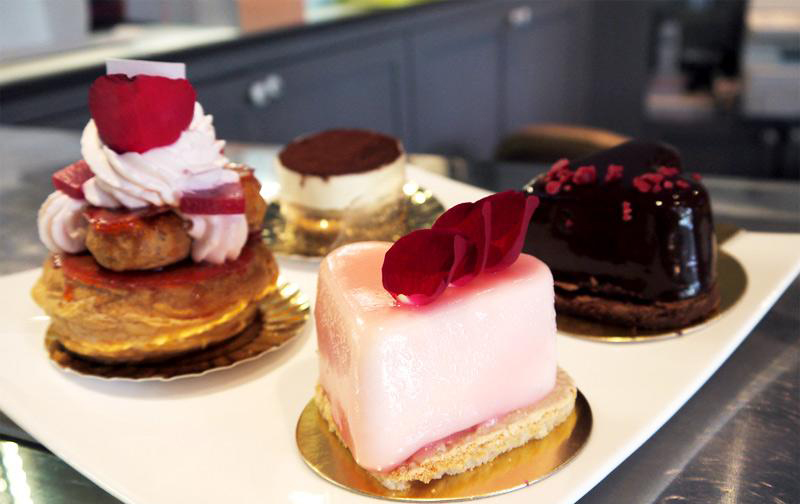 Bondi people like to keep their foodie jewels secret. That can be the only explanation why Paris Cake Shop travelled under the radar for the past 35 years and yet remained a thriving business purely by word of mouth – but word of mouth only passed on between genuine friends.
Sadly sometimes good things come to an end – and last year owner James Travouillon saw the lease on the premises come to an end. Sign of the times in Sydney you could say.
So now James doesn't have a shopfront, but he and his team are still baking away and supplying his signature French Cakes to his loyal customers who have sought him out via 1300 880 211. They offer free delivery to Sydney CBD and the Eastern Suburbs with a fee for other Sydney metropolitan areas.
James is a true artisan who loves his work. He comes from a family of bakers and pastry chefs for three generations (on both his mother's and father's sides) and seems comfortable producing the best possible cakes, pastries and tartes without advertising or fanfare – it's not his style. Born in France's Loire Valley, way back in 1969 he passed his certificate of professional aptitude in pastry, confectionery and ice-cream making. In 1970 he went to Bale (Koba School
– Switzerland) to attend a training course in perfecting the art of sugar decoration and chocolate making. In 1979 he participated in the French cup for Pastry and Confectionery (Intersuc, Paris) and in 1980 he received a Distinction at the famous Gastronomic Show at Arpajon. He topped that in 1984 when he was rewarded as Master Artisan by the Guild Chamber of Angouleme in recognition of his high level of professional skills in pastry, chocolate and ice-cream making. Along the way he studied the art of pastry with the most famous names in France: Le Notre, Fauchon, Pierre Hermé, Bellouet and more. Truly we're talking about a patissier par excellence humbly doing his thing for all us lucky Sydneysiders to enjoy.
The one time he did get written up – in 2006 by the Sydney Morning Herald Good Living section, they gushed: "his apple normandie slice is meltingly memorable, his chocolate tarte is exquisite and my next
birthday cake will be his layers of hazelnut creme and praline that he calls Le Russe" – Le Russe is an essential for local Bondi Russians. Not only is it one of those cakes that is widely loved, it's in fact a gluten free cake based on hazelnut – great for a sensitive soul such as myself who with every passing year realises that they're allergic to various things and makes conscious choices from there. For more robust types who don't have to worry about things, the fondness-addiction to Paris Cake Shop spans generations – according to James's wife Francoise people she meets socially often recount memories since they were kids of regularly going with their parents or grandparents to Paris Cake Shop to get their chocolate éclair or apple turnover or millefeuille (vanilla slice).
Another community who keep their foodie secrets to themselves are of course the French, and their loyalty to James and the sparkling vision that is Paris Cake Shop – or Paris Patisserie Francaise as they
know it – spans not just generations but geography – Frenchies drive for hours from Canberra or Wollongong to get their favorite pies or brioche or Saint Honore. Or their adored croqu'embouche – pyramid cake to us Aussies – which they order every time there's a celebration be it a christening, a 21st or a wedding. Paris Cake Shop's also known for the burgundy pies and chicken pies which are to die for. You could even go for a degustation dessert experience with the "petits fours" delicious mini puffs and fruit flans. The latter recommended to enjoy with a nice cup of coffee or tea on an idle autumn afternoon spent cheering up with friends or loved ones.
Paris Cake Shop is an icon within the New South Wales French community. And with a little bit more word-of-mouth, and a couple more gushing reviews, it's time it took up its rightful place as an icon in the broader Sydney foodie community.
Paris Cake Shop
Ph 1300 880 211
Also check out their new website coming – click here: French Cakes Sydney
Also Hot Right Now: Shady Pines Saloon in Darlinghurst
Stylish: Miss Marley's Cocktail Bar in Manly