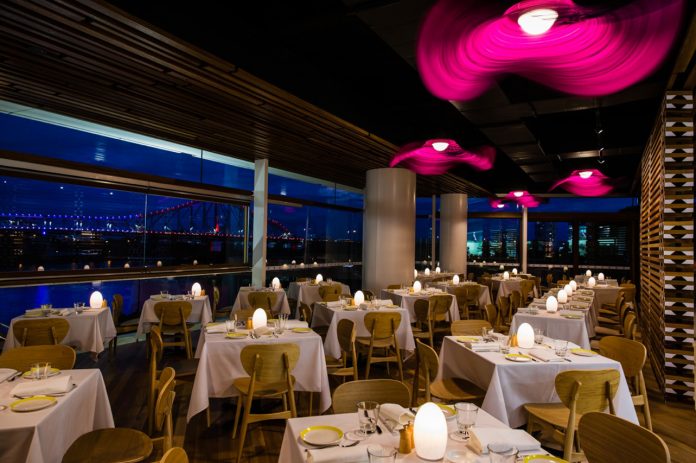 Famous for having one of the most impressive locations in Sydney Otto Ristorante is one of Sydney's premier eateries. At the forefront of modern Italian cuisine, expect style, amazing service and a sensational harbourside location …
Putting on one of my classier suits I trotted down to Otto to see just what all the fuss is about. I'd heard things of course, but had never actually made the effort to drop by for a meal. Wanting to avoid a potential 'Forgetting Sarah Marshall' moment I decided to bring along one of my more beautiful lady friends, thinking she would definitely add to the air of success I was creating for the day. Important to think about boys, this restaurant is very impressive to the ladies.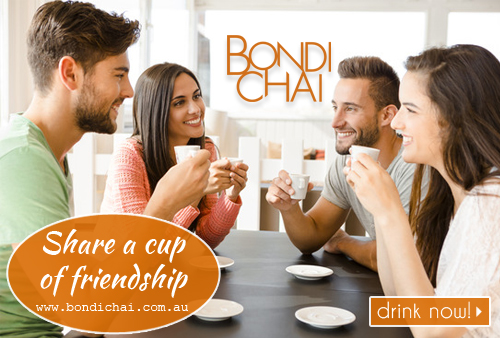 The water is sparkling in one direction and the city skyline looms in the other, giving the place an ambience mixed between natural beauty and big business. Was I considering telling people I was the proud owner of one of the yachts moored at Cowper wharf? Admittedly yes, and while you're sitting in this restaurant, it's almost believable that's the kind of guy you are!
Mains comes in at almost $50 per head and I opted to go for the rather delicate thin pasture fed beef carpaccio with truffle dressing, aioli, capers, parmesan and baby rocket. Which of course I recommend highly.
Basically everything is coming in under a Modern Italian banner, so expect to see these kinds of food on the menu. Also,before I forget, gorge yourself on the Strozzapretti pasta with prawns, it's good, but maintain discretion when shovelling it down!
What other media are saying about Otto:
"Summer 's prevailing nor'easter whistles through the rigging of the squillion dollar flotilla out front, the city skyline scowls back at you and the sun winks on the water. You chortle with the other sun-glassed suits on the corso of the Finger Wharf, where Otto sets the benchmark for a symphony of style and substance. Service here is oft copied but rarely bettered, mixing flawless efficiency with sweet charm." ~ Simon Thomsen & Joanna Savill, Sydney Morning Herald Good Food Guide 2009.
"This is Sydney dining at its very best. Waiters decked out in immaculate black, and a Sydney water view. The Daily Telegraph ran a great feature article recently on Woolloomooloo Wharf's Otto Ristorante, where they catalogued the famous diners who go there, which table they sit at and what they eat. Jennifer Love Hewitt? Salad. kd lang? Figs. Megan Gale? Oysters. Dennis Hopper? In all the time, ate everything on the menu. LeAnn Rimes? Five consecutive lunches, same dish: chicken pappardelle in tomatoes with green olives. Tables? Tom Cruise number 34. Bill Clinton number 58. Sam Neill number 54. John Laws (radio announcer and co-owner) always at number 53.
What owner Leon Fink says about Otto:
"Attracting local and international acclaim for its ambience and style, Otto is one of Sydney's most popular and best-loved restaurants, providing guests with the unparalleled 'Otto experience'."
The Otto wine list:
They have an impressive wine list, focusing mainly on fine Australian and Italian wines. They start from Around $20 per glass but go up to a glass of 2001 Chateau Margaux 'Ler Cru Classe' which comes galloping in at a mere $1,200 dollars per glass (not a typo). Obviously I didn't sip from this particular glass of grapes, but I assume it tastes alot like liquid gold, not that I've ever partaken of that either. I do stress though, they have wines to suit every palate, and even price for people like me!.
The details:
8/6 Cowper Wharf Rd
Woolloomooloo New South Wales 2011
(02) 9368 7488 www.ottoristorante.com.au
To find out stacks more about Sydney's Best Restaurants & Cafes, keep checking back into our website which has heaps of reviews as well as details of forthcoming foodie events, restaurant openings and TV cooking shows. Get yourself a slice of that Sydney Cafes vibe! Or follow us on Twitter via http://twitter.com/sydneycafes
More Sydneycafes Links:
2. Online Tea