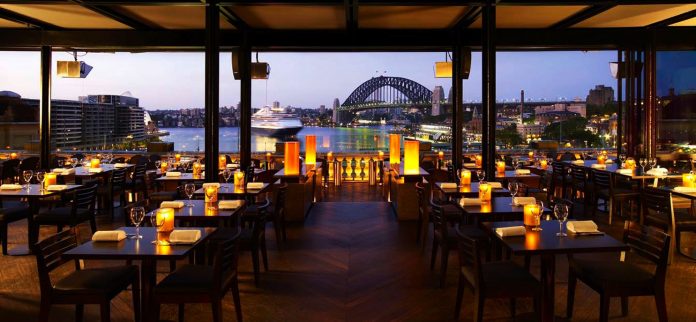 There is so much to explore when traveling in Australia. Experience great food, fabulous wines and abundance of fresh local produce while touring Country New South Wales. Enjoy something different during your stay. We offer a list of choices from world-class fine dining through casual dining, whatever you choose, it will surely make your stay a memorable experience.
NSW Country Cafes:
The Shaggy Cow
www.theshaggycow.com.au
112 Main Street Mittagong NSW 2575, Ph: 02 4872 2966
The Southern Highlands relaxed, yet vibrant licensed cafe destination. It provides great coffee, artisan breads, bakery items, excellent food, a great wine list supporting local wines & a welcoming atmosphere.
Stones Patisserie
www.facebook.com/StonesPatisserie
11 Old Hume Hwy, Berrima, New South Wales 2576 Ph: 02 4877 1019
French inspires patisserie can be found and enjoyed in Berrima's café culture. They have a great range of Gluten Free Items and many more can be prepared Gluten free with enough notice!
Meridian Cafe
www.meridiancafe.com.au
85 George Street Marulan, NSW 2579 Ph: 02 4841 1126
Meridian Cafe is the perfect rest, revive, survive stop for travelers along the Hume Highway, offering fresh, seasonal breakfasts and lunches, an interesting and ambient environment with dynamic art exhibitions, lounge area, outdoor seating and clean, comfortable amenities.
Josh's Cafe
www.plus.google.com/109279867308087345674/about?gl=ph&hl=en
9 Old Hume Highway Berrima NSW 2577 Ph: 02 4877 2200
Josh's Café is a gem of a café in Berrima offering a memorable dining experience. The café offers a selection of Mediterranean meals with daily specials and is BYO with very reasonable corkage.
R Coffee Co
www.rcoffeeco.com.au/#
150/158 Argyle St. Picton NSW 2571 Ph: 02 4677 3680
You don't expect to find a gem of a place in a country town like Picton but R Coffee Co is a special place to get great coffee and delicious food. They use organic produce from local farmers and growers.
Eling Forest Café & Cellar Door
www.elingforest.com.au/cafe-a-cellar-door
12587 Hume Highway Sutton Forest NSW Ph: (02) 4878 9155
Eling Forest Café specialise in breakfast, light meals and gourmet lunches which you can enjoy with one of their cool climate wines. They serve quality in house roasted coffee sourced from some of the best estates in the world.
Exeter General Store – Cafe
www.facebook.com/ExeterGeneralStore
1 Exeter Road Exeter, NSW 2579 Ph: 02 4883 4289
Exeter's cafe destination, friendly service, great coffee, wholesome country-style menu, indulgent cakes and fresh scones. Cafe combines with a gourmet foodstore and local post office in the rustic ambience of an old general store.
Long Track Pantry
www.longtrackpantry.com.au
Riverside Dr, Jugiong NSW 2726 Ph: 02 6945 4144
The Long Track Pantry is a country food store and cafe in the riverside village of Jugiong. The cafe is open for lunch and breakfast daily (closed Tuesdays). They offer a large range of kitchenware and giftware, as well as regular Cooking Classes.
Café Bon Ton
www.bonton.com.au
192 Leura Mall Corner Megalong Street Leura, NSW 2780 Ph: 02 4782 4377
Bon Ton is a delightful French influenced Café-Bistro situated in the heart of Leura Village in the beautiful Blue Mountains. They serve French influenced Bistro food alongside a selection of imported and local wines with many available by the glass or carafe.
Double Ristretto
www.facebook.com/pages/Dbl-Ristretto/243204229064204
212 Macquarie Rd. Springwood, NSW 2777 Ph: 407 465 530
Double Ristretto is a must visit café in Springwood where you can relax and meet with friends. The consistency of their coffee, service and genuine friendly atmosphere keep the customers coming back.
Mates Gully Café
www.matesgully.com.au
32 Fitzmaurice Street, Wagga Wagga NSW 2650 Ph: 02 6921 4241
Mates Gully Café is situated in the heart of Wagga Wagga in the beautiful Riverina. They are open for breakfast, morning tea, lunch and afternoon tea seven days a week. From 6:15pm on Saturday, they have live music, candle lit tables and a specially selected evening menu.
Elephant Boy Café
www.elephantboycafe.com.au
329-331 Bong Bong Street Bowral NSW 2576 Ph: 02 4861 1393
Elephant Boy Cafe is the destination of choice for so many because it's much more than a cafe – it's a unique experience. It's a place where you can relax with a cup of the best coffee, enjoy fine cafe fare, read a book or just sit back and soak up the atmosphere.
NSW Country Restaurants:
Escence Café Restaurant
www.facebook.com/pages/Escence-Café Restaurant/271712375695?rf=207163959296744
248 Macquarie St, Dubbo NSW 2830 Ph: 02 6882 0177
Dine in Dubbo at Escence Cafe Restaurant, where a seasonal Modern Australian menu will entice you time after time. Escence's stylish setting is casual vibe by day and elegant by night. They have a good range of wines, and Children's meals that are reasonably priced.
The Local Italian – Restaurant
www.facebook.com/pages/The-Local-Italian/119591324733804
Shop 2, 116-118 Railside Avenue, Bargo New South Wales Ph: 4684 3939
If you are out in Bargo, you got to try this place. Woodfired Pizzeria and Ristorante serving authentic home-style cuisine cooked by "Real Italian Mamas!" Fully licensed/BYO Wine only.
Eschalot Restaurant
www.eschalot.com.au
24 Old Hume Highway Berrima NSW 2577 Ph: 02 4877 1977
Eschalot is one of the finest restaurants in the famous Southern Highlands. A reputation it has created and enjoyed since 2003. Every dish is created with style, innovation and beautifully compliments the unique location of the restaurant.
Biota Dining
www.biotadining.com
18 Kangaloon Road, Bowral NSW 2576 Ph: 02 4862 2005
Biota is a dining experience supporting both local farmers and growers, focusing on artisanal produce and incorporating seasonal botanicals in all aspects of its menus and environment. Biota was awarded Two Hats by the Sydney Morning Herald.
98 Chairs – Goulburn
www.98chairs.com
98 Auburn St. Goulburn NSW 2580 Ph: 02 4821 9800
98 Chairs is a beautiful and refreshing addition to Auburn Street Dining. Foods are prepared with care and served in a comfortable relaxed environment. Foods are sourced from their farm and local free range organic producers. They are fully licensed with a well sourced wine list.
The Studio Restaurant
www.studiorestaurant.com.au
576 Ellsmore Rd, Exeter NSW 2579 Ph: 02 4883 4888
The Studio Restaurant is in the picturesque village of Exeter, offering an intimate, unique country dining experience. A seasonally crafted menu can be enjoyed fireside or in the glass conservatory with sweeping country views.
Feast@mcvitty
www.feastatmcvitty.com.au
434 Wombeyan Caves Rd, Via Mittagong, NSW 2575 Ph: 02 4878 5044
Feast at McVitty restaurant offers superb food, wine and great views of the rolling Southern Highlands landscape. The restaurant specializes in local wines and modern Australian dishes that emphasize fresh produce and international influences.
Highland Heritage Estate – Restaurant
www.highlandheritageestate.com.au
4968 Mitchell Hwy Orange NSW 2800 Ph: 02 6361 3054
Relax and dine, looking over rows and rows of vines at Highland Heritage Estate while enjoying a glass of wine and locally produced food that compliments each other. Open throughout the week from 11am for light lunch (Tuesday-Thursday) and High Tea.
Zen Oasis Vegetarian Restaurant
www.zen-oasis.com
230 Medway Road Berrima NSW 2577 Ph: 02 4877 1285
Zen Oasis Vegetarian Restaurant offers a variety of gourmet delicacies. Their buffet lunch comprises of over 30 selections of yum cha entrées, main dishes, freshly wrapped sushi, homemade desserts and a wide variety of hot and cold beverages.
The Lion's Pride Restaurant
www.thelionspride.com.au
69 – 73 Cobra St Dubbo NSW 2830 Ph: 02 6884
The Lion's Pride Restaurant serves good sized Modern Australian BBQ meals, in a laid back country atmosphere. This restaurant can cater for all your needs, from a casual family dinner to a business function. They are open 7 days and 7 nights a week.
Bistro Niagara
www.facebook.com/BistroNiagara
92 Bathurst Road Katoomba NSW 2780 Ph: 02 478 9530
Bistro Niagara is located in the well-known Katoomba building formerly known as Cafe Niagara. Located opposite the entrance to Katoomba Railway Station. They are offering a modern Australian dining experience with a splash of French refinery.
Latitude 30 Restaurant & Bar
www.latitude30.com.au
Unit 8/1 Marina Drive Coffs Harbour NSW 2450 Ph: 02 6651 6888
Latitude 30 is a new restaurant and bar located at the Coffs Harbour marina. Offering fine dining, wine and tapas bar, fresh seafood, as well as breakfast 7 days a week.
The Dock Bar and Restaurant
10-14 Court Street Parkes NSW 2870 Ph: 02 6862 3844
The Dock offers a modern Australian menu, consisting of the freshest, highest quality ingredients available. The menu lists a variety of dishes including steak, chicken, lamb, pasta and fish to please the most discerning guest.
Racine Restaurant
www.racinerestaurant.com.au
42 Lake Canobolas Rd, Orange NSW 2800 Ph: 02 6365 3275
Experience Shaun Arantz's innovative menu at Racine Restaurant, with a focus on the best local produce and a huge selection of local wines. Combined with sensational rural views across the vineyard, valley and the lights of Orange.