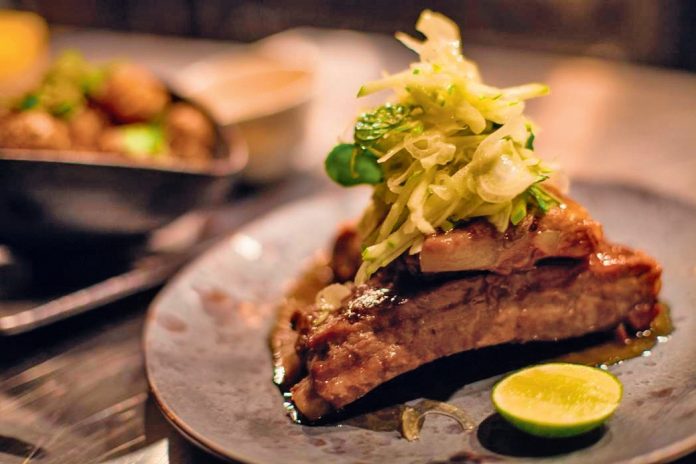 Modern Australian restaurants and cafes – is it still a term? Nowadays many prefer to simply use the term "contemporary". But for visitors looking for something which approximates the very best of Australian cuisine, the term still has merit. Here's some fantastic journeys into the best food Australia and Sydney have to offer …
No.1 Bent St
1 Bent St, Sydney Ph: 02 9252 5550
onebentstreet.com.au
facebook.com/1BentSt
Rustic and smart, this contemporary Australian grill place is a relaxing spot to be. The open kitchen is delight to observe as the chef work his magic. Staff are hospitable and would go out of their way to entertain requests and preferences. Vegetarian friendly with gluten free options. Seasonal locally sourced ingredients comprise their menu which features food we like to eat paired with wine they believe is best suited to the dish.
O Bar and Dining
Level 47 Australia Square 264 George St, Sydney Ph: 02 9247 9777
obardining.com.au
facebook.com/Obardining
Treat your senses to the wonder that is O Bar at George street. A 360-degree panorama, contemporary Australian food, exquisite cocktails and the best dining companions, O Bar and dining guarantees a great time, every time. Their healthy eating philosophy ensures  sumptuous vegetarian and vegan options. Good food, great views, fab times.
One Penny Red
2 Moonbie St, Summer Hill Ph: 02 9797 8118
onepennyred.com.au 
facebook.com/OnePennyRed

Summer Hill's little corner that brings people together. One Penny Red will tickle your taste buds and make you feel welcome. They serve lunch, dinner and drinks which are distinctively Australian in flavour. They are vegetarian friendly with vegan and gluten free options. Fully licensed with great views, it is the perfect spot for business meetings or a family get together.
The Paddington
384 Oxford St, Paddington Ph: 02 9114 7329
https://merivale.com.au/venues/thepaddington
facebook.com/thepaddingtonsydney
The local pub re-imagined offering a world class dining experience –  that is what The Paddington is about. Whether it's a family dinner or a late night drinks with the boys, there is a place for you there. Known for their roast chicken, they also have fabulous meats, fish and vegetables. They are open for lunch, dinner and drinks even have a private dining room for very special occasions.
Paddo Inn
338 Oxford St, Paddington Ph: 02 9380 5913
paddoinn.com.au   facebook.com/paddoinn
This bar and grill is all about the greatest pleasures in life – good food, drinks, friends and family. Their grilled meats features great Australian beef and local seasonal produce with seafood and vegetarian options are also available. Open for lunch, dinner and drinks, Paddo Inn's cellar is filled with wines exclusively hand picked for your pleasure.
Public Dining Room Balmoral
2A The Esplenade, 2088 Mosman Ph: 02 9968 4880
publicdiningroom.com.au facebook.com/PublicDiningRoomBalmoral
Situated in the charming banks of Mosman, Public Dining Room delivers stunning sights and an air of sophistication, the perfect backdrop for a leisurely lunch or a memorable dinner. Their modern look and kid friendly atmosphere adds to the relaxed tones of the restaurant. They have an excellent range of menu options and wonderful wine selections.
Quay Restaurant
Upper Level, Overseas Passenger Terminal, The Rocks Ph: (02) 9251 5600
https://www.quay.com.au/   facebook.com/quayrestaurant
The only thing that can beat the view at Quay Restaurant would be their food. Their signature dish, the world famous snow egg is included in every food lovers bucket list and those who tried it are never disappointed. One of Australia's highly regarded restaurant, this is the go to place for wold class dining.
Rockpool Bar & Grill 
facebook.com/rockpoolsydney  rockpoolbarandgrill.com.au
66 Hunter St., Sydney Ph: (02) 8078 1900
Perfectly wood fired grilled meats sourced directly from producers and dry aged onsite and seafood from the very best producers. This comprises the best dining experience. Only from the freshest and best do you get the greatest steaks, sides and wine to accompany your meal. Grab a seat by the bar while you wait for your company or just chill, enjoy your food and people watch.
Sails on Lavender Bay
2 Henry Lawson Ave, Mcmahons Point Ph: 02 9955 5998
sailslavenderbay.com facebook.com/sailslavenderbay
Enjoy the majestic beauty of Sydney in one of Sydney's longest running restaurant, Sails on Lavender Bay. They serve classic French cuisine with a twist targeting a refined modern Australian palete highlighting seafood and fresh local produce for lunch, dinner and drinks. Their award wine list consists of local Australian and international wines.
Saint Peter, Paddington
362 Oxford St., Paddington Ph: 02 8937 2530
saintpeter.com.au facebook.com/saintpeterpaddington
A contemporary Australian fish eatery, menu at Saint Peter varies because they serve sustainably sourced seafood freshly caught everyday. More than the usual fish and chips, they beautifully present modern Australian seafood in a very relaxed and informal atmosphere. Have a drink or two while they cook for you.
Hatrick Catering
www.hatrickcatering.com
Rear entrance, 382 Darling St, Balmain
Ph: 0400 648 699
With a team of awesome people, they take on events from 10 to 300, cooking on sites such as polo fields, wedding venues, launch events and even your own home. Catering isn't just a job to Hatrick, it's their passion.
Three Blue Ducks
143 Macpheron St, Bronte Ph: 02 9389 0010
threeblueducks.com 
facebook.com/threeblueducks
Three Blue Ducks takes both food and fun seriously. They serve breakfast, lunch and dinner with a smattering of boutique beer, cider, coffee, wine and other drinks to go with your meal. Fresh ingredients come directly from their kitchen garden onsite. They are very passionate in going green and committed to using eco-friendly, biodegradable products and use renewable energy where they can.
The Unicorn Hotel 
106 Oxford St, Paddington Ph: 02 9360 3544
theunicornhotel.com.au 
facebook.com/theunicornhotel
In 1941 the first beer was poured at Paddington's the Unicorn Hotel. A pokie free, smoke free Aussie pub, they feature a quirky take on traditional Aussie food with excellent drinks and great beer selection. They have a friendly environment and a beer garden nice enough to chill on a laid back afternoon alone or with mates.
Lily's Restaurant
162 Prospect Highway, Seven Hills Ph: 88185555
www.lilys.net.au
The first impression that you would surely have the moment that you step inside Lily's Restaurant is that it has a very warm and welcoming aura. You could experience this because of the design of the interior. However, it is definitely not just this that could make you come back for more. The food here is also another reason why you would not hesitate to make yourself one of the regulars. Aside from the modern cuisine that it offers, it is also known for its Italian fares.
Aria Restaurant
1 Macquarie St., East Circular Quay Ph: 92522555
www.ariarestaurant.com/sydney
Aria Restaurant boasts of having advantages in terms of location and cooking. This is primarily because it is found right where Sydney's iconic tourist attraction is. From here, while eating your food, you could catch a glimpse of the Opera House. Of course, this experience would not have been that enjoyable if there have been no great food to speak of. Since it has two of the best chefs in the city, you should be assured that dining here is a wonderful option.
Arte Caffe
23 Buckland St., Alexandria 2015 Ph: 96988515
www.artecaffe.com.au
As a coffee shop, Arte Caffe has always been known to be one of Sydney's best. The reason behind this is that it happens to be one of the few that offers the most premium coffee that Australians could enjoy. It does not only make coffee; it actually roasts it here. You could tell this the moment you go inside its nicely decorated shop; with the great smell of fresh roasted coffee in the air. While enjoying a cup of coffee, you could also take time to taste its food.
Big Brekky Café
336 Stanmore Rd., Petersham Ph: 95698588
www.bigbrekky.com.au
If you ask the people living in Petersham where you could eat the best modern Sydney cuisine, they are most likely to mention Big Brekky Café. While it is known as a standout in the area as a coffee shop, it certainly has more to offer. You could order any of the great finds in the menu and you would certainly say that people here are right in considering it as a wonderful place to dine. It has an outdoor dining area too if you want enjoy the sun or the fresh air while eating.
Bondi Tratt
Eastern Suburbs, 34 Campbell Parade, Bondi Beach Ph: 93654303
www.bonditrattoria.com.au
It is impossible for you to miss Bondi Tratt because of the design of the restaurant. From the outside, you would actually think it is a Swiss chalet that happens to be strangely located in a typical Australian beach front. However, it is not just how it looks that would attract you to the place. It is actually the food that would amaze you so much. The restaurant offers breakfast treats that could be considered as startup boosters for the day. Its lunch and dinners are always huge favorites.
Café XXII (22)
22 Union St., Pyrmont Ph: 95523093
www.cafexxii.com.au
With its heritage cottage-styled look, you could already say that Cafe XXII is a unique place to dine. In fact, if you have been having fun at Star City casino and you feel like you need to nourish yourself, this is precisely the solution. The restaurant is located near the casino. It takes pride not just of its location and exterior. Café XXII is quite known for providing customers with food made from the freshest ingredients of the season.
Café Sydney
31 Alfred St., Circular Quay Ph: 93576060
www.cafesydney.com.au
Just by the name, you could already tell that it is quite popular in the city. Café Sydney is indeed one of the restaurants that you should go to if ever you find yourself visiting the city. With its wonderful location, where it is near the famous Sydney Bridge, there is really no reason for you to miss this place and try the food that it offers. The restaurant is famous for its modern Australian cuisine. The service here is also great.
Café Viva
5/189 Darling Rd., Balmain Ph: 98109569
If you are in Balmain, there could be no other better restaurant to dine than Café Viva. This is what the locals would surely tell you. Indeed the restaurant is a great place to eat because of a number of reasons. However, its most precious asset is the way that it prepares its food to the delight of its customers. It specializes in modern Australian cuisine but it also dabbles a lot in fusion. This makes dining here even more interesting.
Deep Blue Bistro
56 Carr St., Coogee Beach Ph: 93158311
www.deepbluebistro.com.au
Just the thought that an award-winning author is the one preparing dinner for you is enough reason why you should try Deep Blue Bistro. This restaurant after all is where all the features in a famous cookbook is being put into reality for the senses to enjoy. The great thing about it is that you could enjoy your food in a wonderful outdoor beachfront setting. This is as you enjoy seafood-based culinary delights prepared through the modern Australian way.
Dov at Delectica
130 Victoria St., Potts Point Ph: 93680600
www.cafeDOV.com.au
Café DOV has been considered as one of the best restaurants that could be found in Sydney's eastern part. In fact, a lot of people would insist that it should be one of the top cafes in the city. Of course, wherever it may be located, the distinction that it has gained could be attributed to the delicious food that it offers to its guests. As a casual café, it is indeed such a wonderful option for diners who simply want to eat heartily their favorite modern Australian food.
Essence Restaurant
11 Lime St., King St Wharf, Sydney Ph: 92903500
www.essencerestaurant.com.au
Modern Australian cuisine is what Essence Restaurant specializes in. In fact, it is famous for the kind of fusion foods that it prepares. According to many locals, it is Essence that immediately comes to mind, whenever they think of having contemporary dishes for dinner. To guarantee that customers enjoy these dishes, Essence employs some of Sydney's best chefs. The service is also as great as the food itself. This makes dining in the restaurant a really memorable experience worth repeating.
est.
Level 1 Establishment Hotel, 252 Georg St. Ph: 92403010
With its unique name, there is just no way that people would easily forget est. It is not just the name that easily captures the attention though. As soon as one gets to experience what this restaurant has to offer, he would certainly make it a point to enjoy its offers again. The food is complemented by a beautiful interior that is reminiscent of the times when the country was still at its infancy. The furniture is grand and luxurious.
Etiquette Catering
Cammeray Golf Club, Park Ave Cremorne Ph: 99531522
www.etiquettecatering.com.au
Etiquette Catering is more famous for its catering services. It is the most potential option by many who wish to hold corporate events, birthday parties, weddings, and other important occasions. The great thing about this is that although the food is catered, the guests could basically have the experience of eating at a prime restaurant. Many customers find it more pleasant to have the catering services right at the Moore Park Golf. Here, Etiquette Catering promises a great dining experience.
Glebe Point Diner
407 Glebe Point Rd. Glebe 2037 Ph: 96602646
www.glebepointdiner.com.au
If you find yourself hungry at Glebe Point, there is no other better restaurant to go to but at Glebe Point Diner. Ask the locals and they would most certainly point their finger to the direction of Glebe Point Diner. It is after all a neighborhood favorite. The reason behind this is its great menu which is mostly made of modern Australian cuisine. Aside from this, you would also get to enjoy the best wines to be found in the country.
Helm Bar
Aquarium Wharf, Wheat Rd. Darling Harbour Ph: 92901571
www.helmbar.com.au
One of the major reasons why people are attracted to Helm Bar is the obvious fact that it is found in a wonderful location. People who like to eat and drink with the sight of the sea as the appetizer would certainly find this restaurant a fitting choice. The sea breeze is a bonus too. Of course, these would not be as satisfying if there have been no great food to speak of. Helm Bar promises though to provide the best contemporary Australian food.
Inside Out Café
99 Phillip St. Parramatta Ph: 96879045
www.insideoutsydney.com.au
Inside Out Café takes pride in the fact that it prepares world class Australian cuisine for its growing number of customers. How this is true is simply proven by the crowd that easily grows during the peak hours. This is the reason why it is best to go there early so that you would be able to grab a seat and enjoy the food. Apparently, it is when you are comfortably seated that you would be able to appreciate the tastes of modern Australian cooking.
Jago's
232 Miller St. North Sydney Ph: 89209909
www.jagosonmiller.com.au
Jago's is one of the favorites in North Sydney when it comes to quality breakfast and lunch. Aside from the fact that it has a very favorable location, it also happens to offer really delicious and generously sized breakfast meals. As soon as it opens at about 7:30 in the morning, loyal customers begin to crowd the place. This is the reason why you should make it a point to come early if you are planning to eat breakfast here.
Katipo Coffee House
101 Bondi Rd, Bondi Ph: 93896405
www.katipocafe.com.au
Katipo Coffee House grew to become a popular restaurant and coffee shop since it was taken over by the current owners in 2007. It was once mediocre shop when it started but since then it is now considered by the locals as one of the best hubs in the city. It has a 1950's style in its interior along with vintage coffee machines placed on display. Of course, it is not just the interior that attracts the customers but the food as well.
Longrain Restaurant and Bar
85 Commonwealth St. Surry Hills Ph: 92802888
www.longrain.com/sydney
When it comes to a fusion of Asian and Australian cooking, Longrain Restaurant and Bar is certainly the place to go. Indeed the mixture of Asian delicacies as well as contemporary Australian cuisine is already something to be amazed by. Customers have in fact decided to make regular visits to the restaurant because of the food. However, what make it even more attractive are the unique table settings. It is here that guests could actually experience the communal eating style of the Asians.
Restaurant Assiette
48 Albion St, Surry Hills Ph: 92127979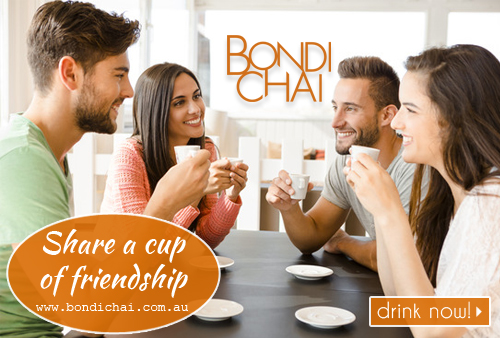 Modern Australian cooking is what has made Restaurant Assiette popular in Sydney. Aside from this contemporary Australian cuisine, it is also famous for Italian and French delicacies. People who go here have shown interest not only in the food that is prepared for them but also for the location and setting of the place. It may be hard to imagine a restaurant that is ideal for romantics as well as kids. However, Restaurant Assiette definitely does these two things at the same time.