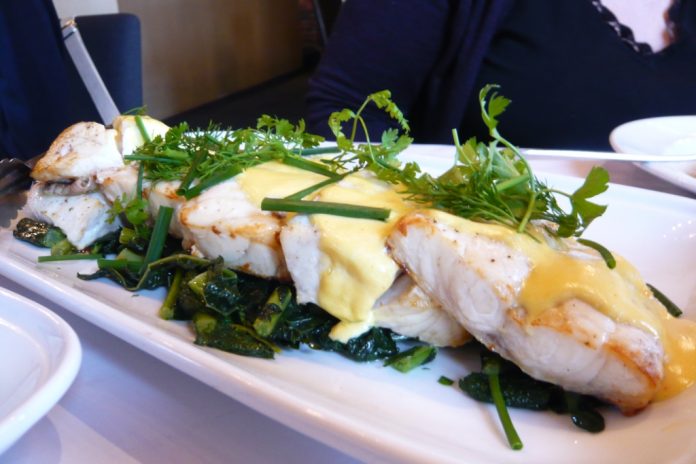 Few Australian experiences rival the envious pleasures of sampling the cuisine on offer in Melbourne's finest restaurants. But when the foodies, fooderati and fooderazzi in other more diminished Australian cities get over their green tinges, they want to know the facts – which are Melbourne's absolute best dining destinations? Arguments aside, we challenged our writer-on-the-ground LARA MCPHERSON to reveal her verdict on the 20 absolute best fine dining options within stone's throw of the Yarra…
Agapi
262 Swan St, Richmond, 3121
03 9428 8337
www.agapi.com.au
Lovers of good Greek food will be prepared for a lot of meat. And Agapi certainly delivers on that front. They do, however, also deliver some amazing traditional vegetarian dishes, a great selection of local and imported wines and a genuine mediterranean feel to the place. They also maintain a beautiful traditional menu and a lovely personal neighbourhood feel.
Come for: dinner with people you know well enough to sample the food from their plates.
Hot Tip: This place is by far the best of several Greek restaurants on Swan St.
Basque
159 Chapel St, Windsor, 3181
03 9533 7044
www.basque.com.au
These guys do tapas. Real tapas. The likes of which you can only find in a little place in Seville. Lots of meat, unusual (but incredible) vegie dishes and salads. Throw in a jug of sangria and you have the cheapest Spanish holiday ever, minus the 24 hour flight and indecipherable accents.
Come for: a whole lot of flavour in every dish.
Hot Tip: Hope you're ready for sharing. That's the easiest way to sample the whole menu. And you'll want to.
Birichino
315 Montague St, Albert Park, 3206
03 9696 0177
www.birichinodistinctiveitalian.blogspot.com
http://www.sydneycafes.com.au/alvins-purple-patch/A surprising little Italian restaurant lives in a converted terrace in Albert Park. The folks at Birichino follow the Seasonal Italian Festival Calendar, changing their menu every 2 weeks to feature specialties from a different region of the country. This ensures new and exciting delicacies every visit, even for the regulars.
Come for: interesting, often unusual local Italian treats.
Hot tip: Read up on your Italian before you come so you know what you're getting yourself into.
Bouzy Rouge
470 Bridge Rd, Richmond, 3121
03 9429 4348
www.bouzyrouge.com.au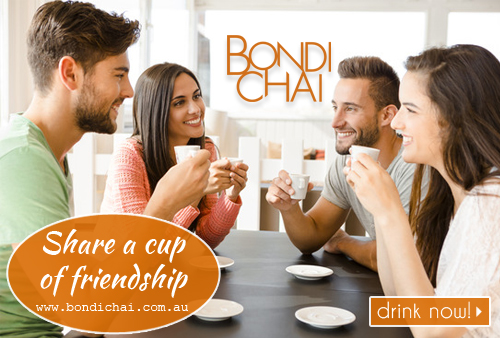 Don't let the decadent interior sophisticated and bar area fool you, this place has more going for it than a good decorator. A beautiful selection of tapas, some amazing meat dishes, the gorgonzola and pear gnocchi and a selection of cheeses from all over the world are the highlights, not to mention an impressive wine list and the positively sumptuous surroundings.
Come for: affordable luxury.
Hot Tip: even the complimentary bread is divine. As is the whitebean and parmesan paste that accompanies it.
The Brasserie by Philippe Mouchel
8 Whiteman St, Southbank, 3006
03 9292 7808
thebrasserieatcrown.com.au
The combination of expertly prepared french cuisine, a great wine list and beautiful surroundings will always ensure an experience that ticks all the boxes. Add polished and professional staff and the best french onion soup I've had and you've got regular scheduled return visits. (Who gets excited about french onion soup you ask? You haven't tried this.)
Come for: lovely food and french champagne. What more do you need?
Hot Tip: Try the french onion soup. Seriously.
Breizoz Creperie
Cnr Gertrude and Brunswick Sts, Fitzroy, 3065
03 9415 7588
139 Nelson Place, Williamstown, 3016
03 9397 2300
www.breizoz.com.au
For a different twist on French dining, Breizoz is a fantastic go-to point. A great way to experience the traditional food from France's Celtic Region – Bretagne. The beautiful savoury buckwheat galettes are amazing. Even better if you can manage to convince as many friends as possible to join you so that you can sample as many varieties as possible.
Come for: crepes as good as you'll get them on the other side of the world.
Hot Tip: try the imported ciders they have, and remember to save room for some sweet crepes..
C'est Bon
396 Bay St, Port Melbourne, 3207
03 9646 2296
www.cestbon.com.au
This quite traditional, yet oddly contemporary, french bistro serves just what you might expect of a french restaurant: richly flavoured, well balanced dishes. There is something rather wonderful about the place though. Maybe it's the fact that it's a family business, that their service is personal and genuine, or that the place positively hums with warmth and activity.
Come for: a lovely experience from start to finish.
Hot Tip: even a strictly non-dessert eating diner can be converted at this place. You have been warned.
Cumulus
45 Flinders Lane, Melbourne, 3000
03 9650 1445
www.cumulusinc.com.au
For a place whose reputation had preceded my visit I certainly had high expectations. And they were well and truly met. Unable to fault the fantastic service, every dish recommended was perfect. An amazing relaxed dining experience. Every minute thoroughly enjoyable, even the half hour wait to be seated was pleasant as the vibrant space is great for people watching.
Come for: a comprehensively great dining experience
Hot Tip: they don't take bookings so you will likely have to wait, but have a wine and enjoy the scenery and you won't mind at all.
Flor
555 Nicholson St, Fitzroy, 3065
09 9381 4443
www.florwinebar.com.au
It took several visits to this little place before we eventually got a table. Lesson one: make a booking. Thanks to persistence, we eventually enjoyed a gorgeous meal with some lovely wine and great service from the staff who really know their stuff. They're insistent on good wine and serve up really interesting meals. Lesson Two: wear loose fitting clothes.
Come for: a lovely experience and to feel completely taken care of.
Hot Tip: Lesson Three: make sure you have a way to get home that doesn't include driving.
La Luna
320 Rathdowne St, Carlton North, 3054
03 9349 4888
www.lalunabistro.com.au
This place has a reputation for serving some of the most incredible meat dishes in Melbourne, with a selection of expertly prepared menu selections and a consistently great range of specials. The surrounds are inviting and unpretentious, the wine list is comprehensive. You want my advice? Don't come with a vegetarian-non-drinker. That's just mean.
Come for: some of the best meat dishes you will encounter.
Hot Tip: They also have a great function space upstairs and can tailor a special menu to your needs.
Lamaro's
273-279 Cecil St, South Melbourne, 3205
03 9690 3737
www.lamaros.com.au
Long renowned as one of the best gastro pubs in Melbourne, Lamaro's is responsible for the best steak I have ever had. Gorgeous interior, great wine list, friendly and professional staff, but who really goes to a restaurant for any of that stuff? The steak on the otherhand…
Come for: the steak.
Hot Tip: Have the steak.
Madame Sousou
227 Brunswick St, Fitzroy, 3065
03 9417 0400
www.madamesousou.com.au
This little French bistro has something up on your standard french fare and that is spectacularly good seafood. Oysters, coquilles St Jacques and a great wine list to accompany. They also do a very, very good porcini mushroom risotto. And what better place to enjoy it than in chic, polished surrounds, in the heart of Fitzroy.
Come for: great date location, or perfect for a small dinner with friends.
Hot Tip: Madame Sousou also do breakfast. Double Smoked Bacon. Mmmm…
Mecca Bah
55a NewQuay Promenade, Docklands, 3008
03 9642 1300
www.meccabah.com.au
Perched on the water at Docklands' NewQuay, this place is a firm favourite and a great excuse to venture to the waterside. They do amazing middle eastern mezze in a lovely setting, with a relaxed outdoor space. A great place for communal dishes and lots of friendly conversation.
Come for: this is a favourite spot for family dinners, birthdays and the like.
Hot Tip: The entrees dishes to share are divine. One of everything, thanks.
Noi Thai
337 Lennox St, Richmond, 3121
03 9425 9206
www.noithat.com.au
Once a neighbourhood secret, this small shopfront right in the heart of Richmond is now the worst kept secret of the area. Whether you're after a lovely intimate dinner with friends or the best takeaway in Richmond you won't be disappointed with Noi Thai. Just be sure to book, otherwise the hoards may beat you to it.
Come for: the Beef Long Song and a new and improved version of prawn crackers.
Hot Tip: Check their opening hours before you wander down.
Rockpool
8 Whiteman St, Southbank, 3006
03 8688 1490
www.rockpool.com.au
The beautiful setting by the river at Southbank, only helps to enhance the legend of Rockpool. Known to serve up excellent quality wagyu beef, Rockpool is guaranteed to be a firm favourite for the Melbourne foodie contingent because for a place that is renowned for it's steak they sure do great goats cheese ravioli hence they are by no means a one trick pony.
Come for: amazing steak, but remember to try some of the other goodies on the menu.
Hot Tip: Lovely place for a romantic dinner given the beautiful river setting. Leave the kids at home.
Seamstress
113 Lonsdale St, Melbourne, 3000
03 9663 6363
www.seamstress.com.au
Tucked away in a multilevel building in Lonsdale St is this creative little cantonese-inspired gem. With unusual combinations mixing the traditional and the modern, this is not the kind of food you can find at any neighbourhood local. Sharing dishes and some amazing starters make this place a unique food experience, complete with great wine list and beautiful space. Mark this on your must see list.
Come for: interesting dishes and spectacularly good cocktails on a Friday or Saturday night.
Hot Tip: Pre-drinks in the basement level Sweatshop are well worth a look.
Shark Fin House
131 Little Bourke St, Melbourne, 3000
03 9662 2681
www.sharkfin.com.au
Melbourne loves its Yum Cha. And this place is the pick of the bunch and also a great spot for a Chinese banquet in the evenings. A never ending flow of amazing dishes. You won't be able to resist sampling everything that is offered. Just be sure to save some room for the barbecue pork buns towards the end.
Come for: more good food than any person should ingest in one sitting.
Hot Tip: It's little sister Shark Fin Inn is also in Chinatown but don't be fooled – Shark Fin House is the clear leader.
Ti Amo
303 Lygon St, Carlton, 3053
03 9347 0911
www.tiamo.com.au
From the minute you step into this crowded little space you feel as though you've been welcomed into a lively Italian family dinner. Cosy, authentic and unpretentious, they serve simple, traditional Italian fare and predictably great coffee in a bustling, busy environment. This place is a Melbourne staple and always a great experience.
Come for: pre- or post-movie dinner. Nova is just across the road.
Hot Tip: Little sister Ti Amo 2 next door has a very different feel but is definitely worth a visit.
The Toff in Town
Second Floor, Curtain House, 252 Swanston St, Melbourne, 3000
03 9639 8770
www.thetoffintown.com.au
The meat in the hospitality sandwich between Cookie and Rooftop Bar in Melbourne's iconic Curtain House, the Toff in Town is wonderful little food adventure. Private dining carriages house up to 6 (max), the small sharing dishes are varied and balanced, and the mood is intimate, yet still oh so relaxed. Seriously good.
Come for: Friday night dinner and drinks with a few close buddies.
Hot Tip: Some great gigs happen just across the corridor in the band room..
Best Degustation Restaurants Melbourne Vue De Monde Best Chefs Australia
Vue de Monde
430 Little Collins St, Melbourne, 3000
03 9691 3888
www.vuedemonde.com.au
You need to brace yourself for the degustation menu at Vue de Monde. Its a lot to take in. 12 Courses of some of the most amazing mouthfuls you will ever taste. Their expert wait staff and sommeliers explain each and every course, ensuring you will have a full appreciation of just how amazing every single morsel that is placed in front of you really is. They can even tailor it to your likes and dislikes. Sensational.
Come for: All out extravagance.
Hot Tip: have the matched wines. So. Good.
Lara McPherson is a Melbourne-based French-speaking freelance writer/marketing & media operator into music, fashion, slow living, sustainability, food & wine, and the arts. Check out her blog http://laviedelara.tumblr.com or follow her on twitter: http://twitter.com/laramcpherson