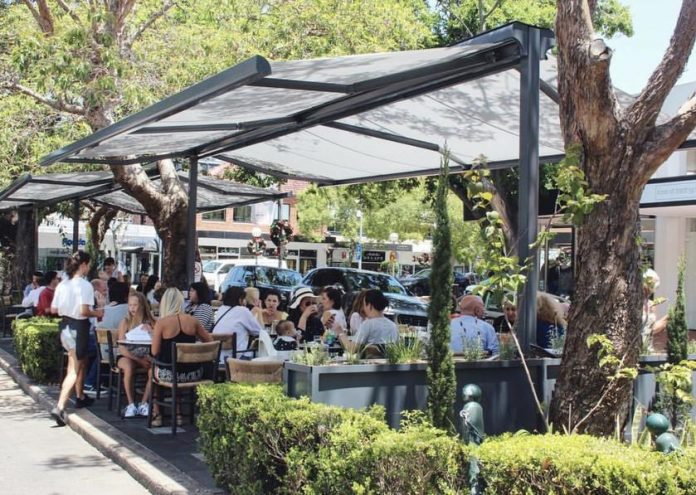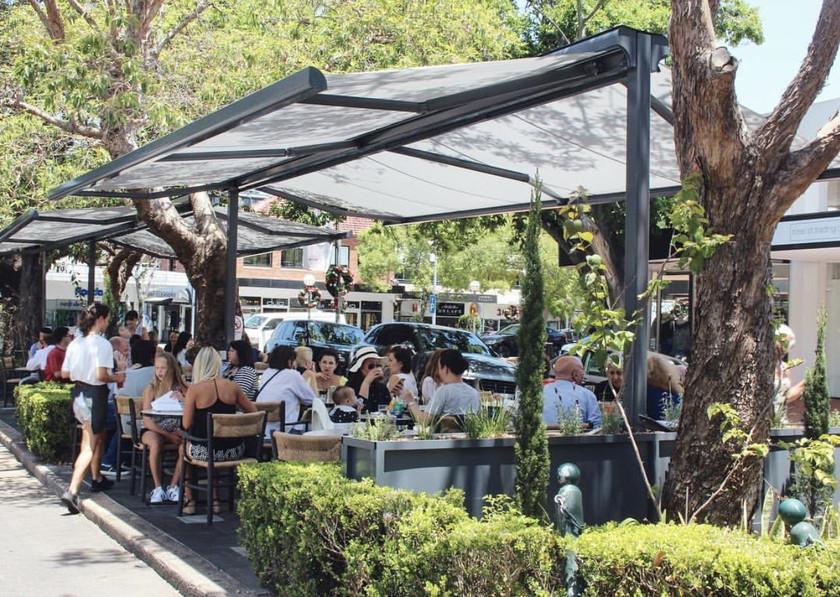 Indigo has been touted as Double Bay's best-kept secret, and it's little wonder why. Modern-Australian with a European trattoria twist, Indigo boasts friendly service, a menu well worth revisiting and a wine list to suit.
Owned and operated by industry veterans and firm friends Anthony Moustacas and Christian Verges, in Indigo the pair sought to create the ultimate dining experience – exceptional service, food of the finest quality and coffee to rival any espresso bar. And that they've done – complete with alfresco dining, hand-picked staff and their own unique blend of pick-you-up. Testament to their success, Indigo has grown phenomenally year-on-year and continues to do so. Stay tuned for more from Indigo.
At Indigo, they respect great produce and source the highest quality ingredients daily from the markets and suppliers, with that in mind indigo's philosophy is "FRESH IS BEST".
They use small boutique producer of quality local milk for the South Coast of NSW.
The driving force behind South Coast Milk was to supply the freshest dairy products to the local market that were of the highest quality. the farmers have had many years experience, with many boasting generations of family involvement in dairying. To us, dairy farming is not just a job – it's a passion.
Apart from the spectacular natural environs, the South Coast is an ideal environment for the dairy industry. They carefully selected herds are nurtured on arguably some of the richest pastures to be found anywhere in Australia, and tended by equally devoted farmers who really care about the health and wellbeing of their herds. These key advantages result in, what they believe to be, premium quality milk that is absolutely the freshest available.
They use South Coast in all kitchen and coffee production down to pancakes, milkshakes, porridge and your favourite milk based coffees.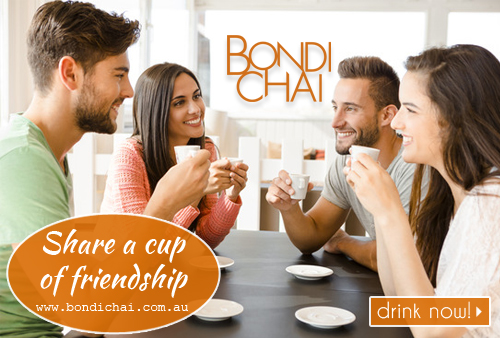 Their dairy free options include Bonsoy soy milk and Nutritious Good's Inside Out almond milk. These two dairy free options represent the highest quality non-dairy products possible and offer their customers the opportunity to enjoy an alternate to dairy that provides them the same enjoyment and experience without hampering the quality of the product that they serve.
Their bread comes from one of the best sourdough bakery in Sydney, Brasserie Bread.
Award winning, simply the best!
Their pastries and baked goods are all made on-site here at indigo by their chefs. (gluten free baked goods available)
Their seafood is ocean fresh, sourced locally and delivered daily straight to the plate.
Their meat is from the biggest and best quality meat suppliers in Australia Vic's meats (Victor Churchill). Vic's meat has the widest range of grain and grass fed products including the largest range of fine small goods.
Their eggs are free range and delivered daily from the farm for the freshest breakfast in town.
Opening Hours:
Monday – Saturday
Breakfast: 7am – 4.00pm
Lunch: 11.30pm – 4.00pm
Coffee service till – 4.30pm
Sunday
Breakfast: 8 – 4.00pm
Lunch: 11.30pm – 4.00pm
Coffee service till – 4.30pm
For bookings they require a minimum party of 12, however they don't take bookings on weekends.
Indigo Double Bay
6/15 Cross Street Double Bay NSW 2028
Telephone: (02) 9363 5966
Email: info@indigodoublebay.com
Website: https://indigodoublebay.com/