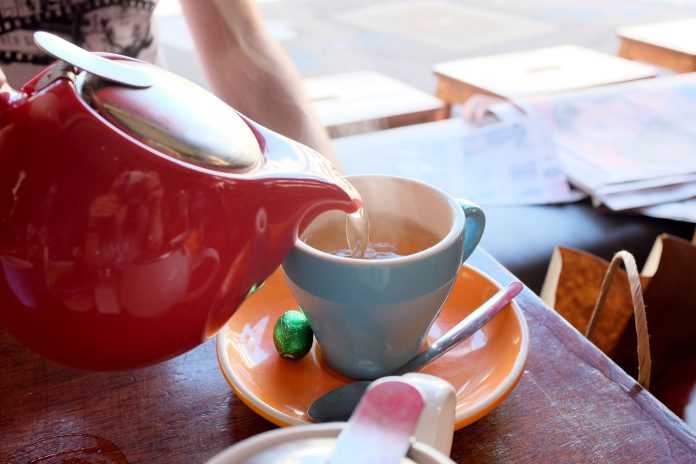 We speak to Habitat Furniture store owner Poppy Arvanitakis about the cafe and foodie scene in Sydney's "outer-inner-West" which encompasses suburbs such as Canterbury, Hurlstone Park, Dulwich Hill, Marrickville, Croydon, Ashfield, and Earlwood (just to name a few) as well as Summer Hill, Lewisham and possibly even Leichhardt. Poppy is also very active on Twitter and Instagram as @PoppyatHabitat where she's often espousing the virtues of Greek coffee and food with the hashtag #greekculinaryclub Follow her, she follows back…
"Is it "Outer Inner-West Sydney"?
Or "Inner South-West Sydney"?
Poppy and her husband Con set up their Habitat Furniture showroom in Hurlstone Park on Anzac Day 2005 and back then agreed they wanted to support Australian furniture makers and to never import furniture – there's plenty of other companies who do that.
As a result they have an excellent boutique furniture store which has no plans to take over the world, preferring to provide furniture with consistently high quality workmanship which is remarkably affordable.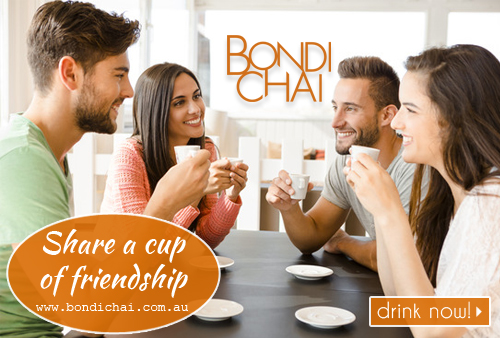 They're blessed by having chosen a shop location on Canterbury Road next door to the Canterbury-Hurlstone Park RSL on the corner of Crinan Street – their shop is impossible to miss for the tens of thousands of commuters who drive past each day – in choosing that spot, local knowledge sure helped.
What are your favourite cafes in your area?
I like "Sideways Cafe" in Dulwich Hill (their burger pictured below). They have the best strawberry cheescake. "Cafe on the Strand" in Croydon is really nice. Great tapas there. Summer Hill's "Plunge Cafe"is fab too, they make a lovely coffee. Also "Baby Cinos" in Hurlstone Park is a great place to visit with the kids.
Baby Cinos cafe – will have to take my 4-year-old, he's just been allowed to discover babycinos lately. Loves them! What about restaurants?
I dont really have many favourite restaurants . It's a bit hard these days with two young kids to enjoy the restaurant world but i really enjoyed the food at Etch restaurant in the city recently.
Are you a wine, beer or cocktails person? And which varieties/brands?
Con is a beer and wine man. He usually likes his Tooheys Extra Dry or Asahi beers. We both like red wine such as Shiraz or Cab Savs by by Brokenwood, Woodstock or Seppelt. I enjoy the Tyrells White wines, especially the Vat 1 Semillion. I also love New Zealand Sauv Blancs. Thats more what I'm into at the moment. When it comes to wine we have lots of favourites!
If you were to cook for dinner-party guests, what could they expect?
I enjoy cooking pasta dishes, soups and Greek food. Usually our guests would expect a nice BBQ from my husband Con, and some yummy salads and pasta made by me. I always like to keep things nice and casual.
What are the 3 products you're most likely to come out of a gourmet food shop with?
Smoked Herring, Feta (the Greek kind), Rich Extra-Virgin Olive Oil.
What's looking good in your life right now?
Our kids keep everything in perspective!
What new items have you got coming up that people should keep an eye out for?
We have some nice bookcases coming out soon. So hopefully they will be added to our website as soon as we get them in the shop. Watch out for the Bella Bookcase.
Habitat Furniture have an excellent website which showcases nearly all their products – check out www.habitatfurniture.com.au or you can call them on (02) 9558 4811 or visit them anytime Monday to Sunday 36-38 Canterbury Rd, Hurlstone Park, cnr Crinan Street – see map.
Best Cafes In and Near Sydney's Outer-Inner-West Area
Café On Strand
twitter.com/cafestrand
2 The Strand, Croydon
Under new ownership from July 2010 and what a great cafe this is rapidly becoming – they tick all the boxes so well. Great coffee Campos always made to perfection 68 degrees ground fresh to order – and silky velvety milk. The food is of bistro style always good served in an unpretentious atmosphere, fast friendly table service (thank god) no numbers on sticks here set in a old butcher shop which dates back to 1918. All in all a great cafe – fully licensed, great wine list, bistro or cafe it's fair, clean, friendly and fresh. Well done guys we love it.
Post Café Marrickville
274a Marrickville Road, Marrickville
Ph: 02 9572 9339
http://postcafe.com.au
"We don't serve customers, we serve friends".' Great with groups, or kids, or groups with kids! Post Café always gives off a nice vibe, with their friendly service and satisfying food. Combined with their spacious surrounds and sunny outlook, and their recent expansion further into the mall, the positives add up to probably the best place in Marrickville for a mid-week coffee. And my colleague, being a bloodthirsty carnivore, loves their lamb's fry – loaded with enough iron to last you two weeks.
Varga Bar
10 Wilson Street, Newtown
Ph: 02 9517 1932
I have to admit I didn't think there'd be any more hidden gems in Newtown, but I don't mind being proven wrong! Varga is physically not much more than a hole in the wall just off King Street – but in all other respects they are much more! Serving modern Australian, I'd suggest trying the breakfast burrito.
Sweet Belem
35C New Canterbury Rd, Petersham
Ph: 02 9572 6685
Sweet Belem almost makes me cry with happiness each time I go there – and I'm a local! Being the king of Portuguese custard tarts is just the beginning for Sweet Belem. While they make the most delicious Portuguese cakes they also make many other mouth-watering treats, which people come from all across Sydney for. Even gluten-free options are to die for – just try any of their flourless creations!
Bitton Gourmet Café & Grocer
www.bittongourmet.com.au
36-37a Copeland Street, Alexandria
You probably already know of their gourmet jams (strawberry and vanilla – oh yeah!). And if you've been in Alexandria for more than ten minutes you probably know about their café and grocer too! Bitton is an institution in Alexandria and it's no secret why, as David Bitton says, "Cafe food shouldn't be boring or quickly thrown together. It should be of the same high quality as a five star restaurant. You should want to linger over a perfect, leisurely breakfast on a Sunday morning". And we do! Roasted Beetroot and Goat's Cheese Salad with Croutons and Bitton Dressing, anyone?
Perama Greek Restaurant
88 Audley St, Petersham
www.perama.com.au
David Tsirekas takes the Greek classics to another level. Our recommendations are: Slow braised shoulder lean lamb with oregano, olive oil, wine and garlic, then char grilled with a lemon, olive oil baste and served with baked oregano lemon potatoes and string beans. Braised calamari stuffed with jasmine rice, currant, flaked almonds, mint, prawns. Served with tomato, honey,cinnamon sauce and steamed greens. Cabbage leaf rolls with a duck and water chestnut spiced rice filling. Served with barley and a lemongrass avgolemono. To finish? It has to be the amazing olive oil ice-cream.
Habitat Furniture Links:
1. Article on Freshmag for Furniture Stores Sydney
2. Habitat Furniture website for Baby Change Tables
3. Habitat Furniture website for Bedroom Furniture
4. Habitat Furniture website for Beds
5. Habitat Furniture website for Bedside Chests & Tables
6. Habitat Furniture website for CD/DVD Towers
7. Habitat Furniture website for Chests of Drawers
8. Habitat Furniture website for Coffee Tables
9. Habitat Furniture website for Desks
10. Habitat Furniture for Dining Chairs
11. Habitat Furniture for Dining Tables
12. Habitat Furniture for Dressers
13. Habitat Furniture for Entertainment Units
14. Habitat Furniture for Filing Cabinets
15. Habitat Furniture for Hall Tables
16. Habitat Furniture for Pantries
17. Habitat Furniture for Study Desks
18. Habitat Furniture for Toyboxes
19. Habitat Furniture for Wardrobes
20. Habitat Furniture for Wine Racks
22. Childrens Furniture Sydney
23. Childrens Bookcases Sydney
24. Childrens Study Desks Sydney