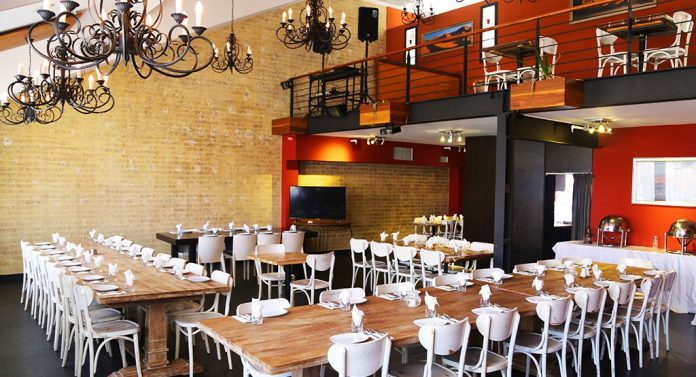 Parramatta's foodie scene is going forward in leaps & bounds and here's a list of many of the best cafes in Parramatta as well as restaurants in Greater Western Sydney …
Adora Handmade Chocolates
www.adora.com.au
2B/103 George St  Parramatta, NSW, 2150
Ph: 02 9635 7737
If you are clamoring for fresh chocolates without the added preservatives or artificial flavours this is the perfect place to go. A large non-dairy selection is also produced and most chocolates are gluten free.
Circa Espresso
www.circaespresso.com.au
21 Wentworth Street Parramatta, NSW, 2150
Ph: 02 8896 6071
Specialty Coffee & Tea.  Circa brighten up the dreary brickwork of this street with beautiful murals and the smell of strong coffee hanging in the air.
Mars Hill Café
www.marshillcafe.com.au
331 Church St, Parramatta
Ph: 02 9893 9888
Baristas take pride in their coffee-making using the house blend of organic Latin American beans called 'Jumping Llama.' Mars Hill is a place where bands launch their CDs, local artists get their first break. It's music, art and yummy coffee.
Three Ropes Espresso
www.threeropes.com.au
10a Darcy Street, Parramatta, New South Wales 2150
Ph: 02 8896 6071
It's an awesome little laneway café with a handful of outdoor tables. The first port of call for those who need caffeine hit in order to start the day. Focusing on specialty coffee and tea with some sweet & savory accompaniments.
Seasweet
www.seasweet.com.au
4 / 354 Church St, Parramatta NSW 2150
Ph: 1300 90 80 70
In 2008, the first international store and a large manufacturing bakery were opened in Sydney. They use the highest of quality ingredients while employing the authentic Lebanese techniques and recipes.
Chocolateria San Churro
www.sanchurro.com/
287 Church Street Parramatta, NSW 2150
Ph: 02 9633 1566
Real chocolate is the currency of San Churro – delivering the very best chocolate experience possible to like-minded devotees.
Sotto Café
www.sottocafe.com.au
Lobby, 20 Charles St Parramatta  NSW  2150
Ph: 02 8677 1889
Sotto Cafe have a passion for homemade Italian cooking and great coffee to share  with you. Authentic Italian Food, Italian Beer and wine. Great Coffee. Great Service.
Lime Line Café
www.limelinecafe.com.au
1 Smith St Parramatta, NSW, 2150
Ph: 02 9635 6651
Lime Line's fabulous seasonal menu offers an array of deluxe sandwiches, traditional homemade burgers as well as an extensive selection of gourmet hot foods; a great choice for breakfast, lunch or that special morning or afternoon tea.
Courtney's Brasserie
www.courtneysbrasserie.com.au
30 Charles St, Parramatta 2150
Ph: 0) 9635 3288
Courtney's is defined by the freshest, locally sourced ingredients on the day. You simply can't get better. Taste it for yourself. Courtney's bar offers an intimate atmosphere and a menu that keeps with seasonal a la carte menu.
La Roue Café
www.laroue.com.au
Shop 1 / 235 Church Street, 2150, NSW, Parramatta
Ph: 02 8626 0282
La Roue cafe is the place to be when you want to be relaxed and disconnect from work. Their friendly team takes pride in preparing and serving you excellent coffee, fresh fruits and vegetables juices, delicious food with Mediterranean flavors.
Criniti's
www.crinitis.com.au
291 Church Street Parramatta NSW 2150
Ph: 1300 274 648
A traditional Italian eatery affording people the opportunity to experience authentic Southern Italian food in a restaurant environment.  The Southern Italian-focused menu is reflected in tomato and olive oil-based dishes, grilled seafood and pizza.
El-Phoenician Restaurant
www.el-phoenician.com.au
328 Church Street, Parramatta
Ph: 02 9633 1611
The quality of the food here harks a new era of fine dining Lebanese.  Just like their merchant ancestors, they vow to bring you nothing but the finest culinary delights and customs of the exotic Middle East.
Chatkazz
www.chatkazz.com.au
Shop 4/14-20 Station street East, Harris Park
Ph: 02-8677 0033
Vegetarian Food is their passion. Chatkazz believe in creating the Indian experience with the best Indian Street Food. And even if you haven't been to India, come and join them to experience how delicious Indian street food is!
Oriental Tuckerbox
www.orientaltuckerbox.com.au
Mayfair Plaza, Parramatta, NSW 2150
Ph: 02 9806 9118
A unique authentic culinary experience full of value and superb taste! At the Oriental Tucker Box you get great tasting food at remarkably low prices. Service is quick and friendly, highly recommended.
Peronis Restaurant
www.peronis.com.au
48 Station St E Harris Park NSW
Ph: 02 9633 2889
Peronis Italian Restaurant in Parramatta offers you a unique culinary experience with exquisitely prepared gourmet Italian cuisine and carefully selected fine vintage and contemporary wines.
The Lighthouse
www.lighthouse-rest.com
68-80 George Street Parramatta, NSW 2150
Ph: 02 9635 8388
The Lighthouse Seafood Restaurant and Function Centre is in a premier location in this bustling city. A complete dining experience and a distinctive venue for dining and functions in Parramatta and Western Sydney.
Sahra by the River
www.sahrabytheriver.com.au
2/76 Philip St Parramatta 2150
Ph: 02 9635 6615
Dining at Sahra will be a warm and hospitable experience. Sahra is the best place to restore ones energy and reunite with friends and family after a hard day or week, whilst providing a service that sees you leave, healthier, happier and wiser.
Lachlan's Old Government House
www.lachlans.com.au/
Old Goverment House, Parramatta Park/Pitt St, Parramatta
Ph: 2 9687 2662
Lachlans Old Government House is a great restaurant with private dining rooms, al fresco dining outside on the long verandah. It is steeped in history and Old Government House has been recently World Heritage listed by the United Nations.
Rio's Brazilian Restaurant
www.rios.com.au
29 Phillip Street, Parramatta
Phone: 02 9687 7125
Discover barbecuing Brazilian style with Churrasco open flame & grill restaurant.  The traditional Brazilian barbeque at Rio's Parramatta is the perfect Brazilian steakhouse for business functions and social gatherings.
Costa Esmeralda Seafood Restaurant
www.costaesmeralda.com.au
333 Church St Parramatta, NSW, 2150
Ph: 02 9633 9430
Costa Esmeralda Seafood Restaurant is a fully licensed drink & dine restaurant nestled on the bank of Paramatta river. Their position and large spaces make them perfect for family occasions and corporate functions.
Any other cafes or restaurants in Parramatta you'd like to recommend for us to add to this page? Contact us via our Sydneycafes Facebook Page – we'd love to hear from you!
Other Cool Things Around Parramatta
GWS Giants
What's on in Parramatta – Parra City Events Guide
SEO Parramatta
Discover Parramatta