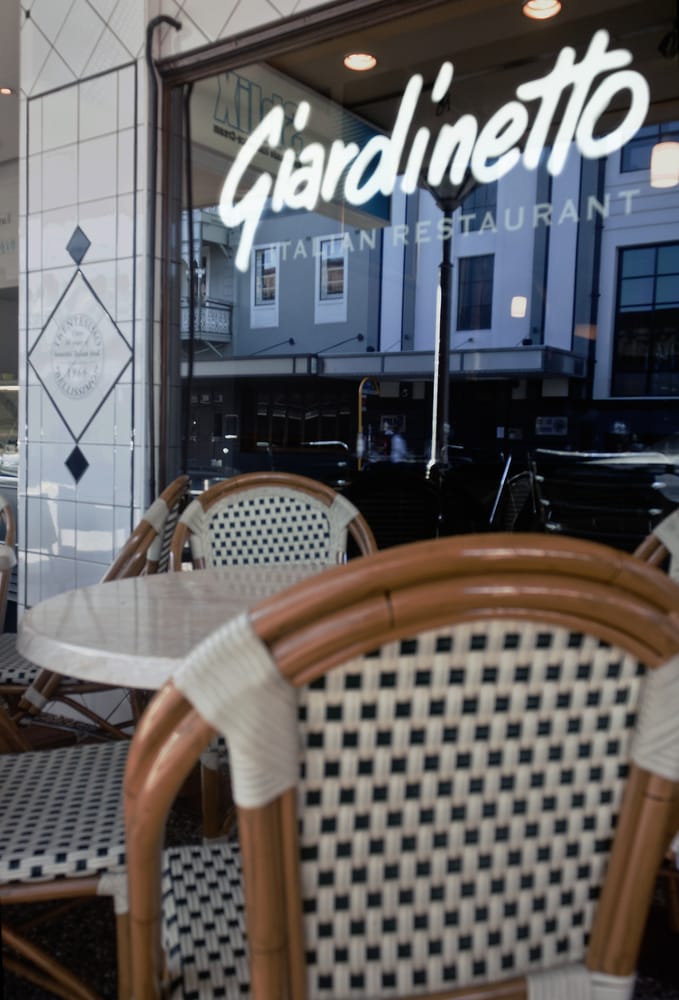 Giardinetto Italian Restaurant
Address: 62 Stanley St East Sydney
Phone: (02) 9361 3633
Hours: Dinner: Seven Nights, Lunch: Available for Groups
Who, after 30 years of unbiased dining, can dismiss the itching thought that Italian food is the best in the world?
Our tummies, that we hold so dear, just want great food, just like mama used to make …
Our wallets, for the most part, want food that is affordable. If it's also tasty, generous in proportion and memorable on the palate, all the better.
So it is that we recently stumbled into Restaurant Giardinetto, located in Sydney's original "Little Italy", Stanley Street.
It's traded under this name for 25 years, which is always an encouraging sign. In a city where anything that happened six months ago is considered historic, it's enjoyable to step back in time – and judging by the decor,it's immediately apparent you're stepping across continents too.
Cherubs and classical Italian lamps set a cosy and intimate atmosphere – and yet this is not the sort of cosiness where you'll spend the night wondering if the table next to you will be hearing your sweet nothings. There's a deceptively safe distance between every table so that you'll feel intimate but only with the person – or people – at your own table.
We arrived early and so were privy to the sudden cascade of diners – as by 7.45pm the place was full where it had appeared almost empty just 15 minutes prior.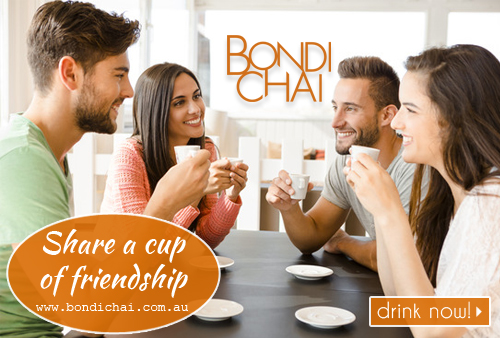 The menu soon had us tantalised and it took quite a while to make decisions – in the end we went with the waiter's recommendations, our group having the Osso Bucco, the Risotto Pescatore, the Filet Mignon and the Smoked Salmon Linguine. Next time it will have to be the Duck A La Orange and the Duck Risotto, the "A La" Orange not quite holding up in the Italiano equation, but let's face it, Italy is part of the European Union, and arguably is the best country in the EU … and what the hell, I'm as sure you can eat Duck A La Orange in Italy as you can eat Thai food in Penrith.
The Osso Bucco just melted off the bone and in the mouth – what a perfect winter dish. The luxurious Risotto Pescatore was generous and a great combination of tender fish pieces, prawns, scallops and octopus in Napoli sauce – will be hard to go back for the duck but not get swayed by this seductive dish. The Smoked Salmon Linguine was creamy and impossible not to devour every morsel of it – and the Filet Mignon, immaculately seared medium-rare, was so delicious that any steakhouse fanatic would have felt totally at home.
Keeping with the occasion, to accompany our meals we enjoyed a very fine 2005 Dogajolo Toscano which was a delightfully robust drop, soft and sweet at first but then coming across like a quality Cab Sauv as it flowed with the food. Definitely perfect with the steak, but all were muttering fondly about it as we polished it off.
Waste no time dear friends – if you're looking for a romantic setting, populated by couples and intimate groups of three or four, if you want comfily unobtrusive yet nimble service, and if you want food that satisfies and a choice of classy Italian wines that suit the cuisine to a tee, all at very affordable prices without hint of pretention, then try Giardinetto out for yourself.
Life is short – let it be wonderful…