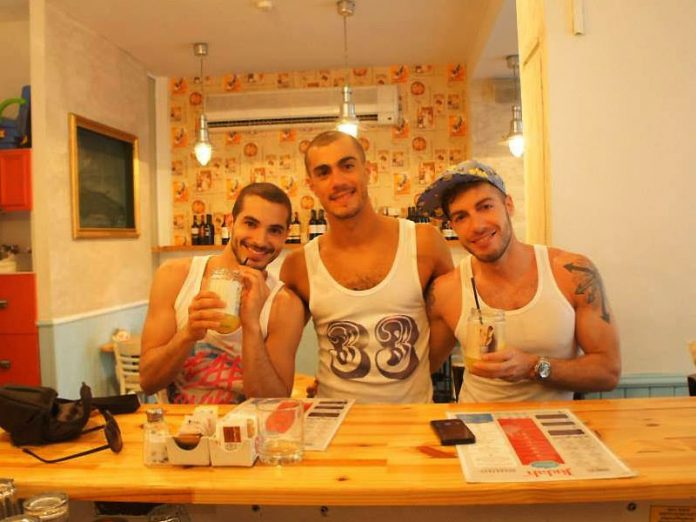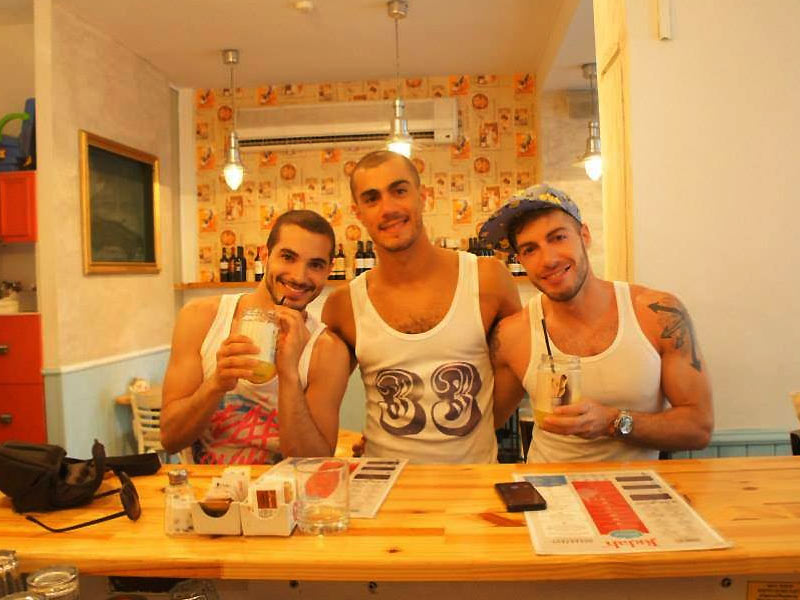 Sydney is one of the world's gay-friendliest cities & it can be said from the outset that ALL cafes & restaurants in Sydney are not just gay-friendly but #LGBTQ-friendly. In the meantime here's some gay-friendly cafes & restaurants which deliver quality dining options from casual to upscale…
Nomad
16 Foster St., Surry Hills Ph: 02 9280 3395
nomadwine.com.au
facebook.com/nomadsydney
Open for lunch, dinner and drinks, Nomad wine in Surry Hills serves flavourful modern Australian and Mediterranean dishes with vegetarian, vegan and gluten free options. Fully licensed, this funky restaurant have all Australian wine list available for delivery. Plate sharing is highly encouraged.
Paper Bird
46A Macleay St, Potts Point Ph: 02 9326 9399
http://paperbirdrestaurant.com/
facebook.com/paperbirdpottspoint
An Asian inspired restaurant and fully licensed bar, Paper Bird is open for breakfast on Saturdays and Sundays closed Sunday night and offers lunch and dinner Mondays to Saturdays. Modern twists to Asian favourites and gluten free options, Paper Bird looks like it's here to stay.
Rising Sun Workshop
1C Whateley St, Newtown Ph: 02 9550 3891
risingsunworkshop.com/cafe/ 
facebook.com/risingsunworkshop
Sydney's first communal workshop space, Rising Sun Workshop is a motorcycle workshop and a dining place where the best ramen can be found. It is where everyone feels welcome and encourages guests to fix and service their bikes while providing great food, coffee and a venue to talk with like-minded individuals. Whenever possible they support and buy local. If they can make it themselves, they will.
Sasaki 
21 Alberta St, Sydney Ph: 02 8068 9774
sasaki.com.au 
facebook.com/Sasaki
Restaurant Sasaki is quite like visiting Shimane, Japan since most of the cutlery, fittings are from where Yu Sasaki, the owner, hails from. No expense was spared recreating this place that truly feels authentic. The food is divine, freshly made. The atmosphere, it is like being transported to another place.
Sixpenny 
83 Percival Rd, Stanmore Ph: 02 9572 6666
sixpenny.com.au 
facebook.com/Sixpennysyd
Tucked in a quiet Sydney suburb is Sixpenny, a modern Australian restaurant with amazing food creations some of which was made from their own onsite kitchen garden. They have vegetarian options and a full bar. The chef himself brings out your dish and explains what is in them that conveys how much love and care they placed in making it.
St. Claude's 
10 Oxford St, Woollahra Ph: 02 9331 3222
stclaudes.com.au 
facebook.com/St.Claudes
More than a modern French bistro, St. Claude's is the best known secret in Sydney. They have a history of good food from the best soufflé to their amazing wines. They have fantastic atmosphere and attentive service without being intrusive. If you love French food, you simply must try this place.
Three Blue Ducks
143 Macpheron St, Bronte Ph: 02 9389 0010
threeblueducks.com 
facebook.com/threeblueducks
Three Blue Ducks takes both food and fun seriously. They serve breakfast, lunch and dinner with a smattering of boutique beer, cider, coffee, wine and other drinks to go with your meal. Fresh ingredients come directly from their kitchen garden onsite. They are very passionate in going green and committed to using eco-friendly, biodegradable products and use renewable energy where they can.
The Unicorn Hotel 
106 Oxford St, Paddington Ph: 02 9360 3544
theunicornhotel.com.au 
facebook.com/theunicornhotel
In 1941 the first beer was poured at Paddington's the Unicorn Hotel. A pokie free, smoke free Aussie pub, they feature a quirky take on traditional Aussie food with excellent drinks and great beer selection. They have a friendly environment and a beer garden nice enough to chill on a laid back afternoon alone or with mates.
The Welcome Hotel Dining Room
91 Evans St, Rozelle 02 9810 1323
thewelcomehotel.com.au
facebook.com/TheWelcomeHotel
The Welly, as this place is known by the locals, has been given the name because legend says, that the original owner welcomed warmly an Irishman and his dog Winston. The Welcome is living up to its name on excellent hospitality, exciting Italian cuisine, a space to feature craft beer dedicated to local brewers. Here you will find that you're always welcome at The Welcome.
Yellow Sydney 
57 Macleay St, Marrickville Ph: 02 9332 2344
yellowsydney.com.au 
facebook.com/yellowsydney
In recent years, Yellow Sydney saw the demand for a vegetarian driven menu rise and their team have created a niche with their flavourful and inventive dishes. They still have meat options for weekend breakfast and lunch but not dinner which features their delicious vegetable dishes. Organic, natural and rare wines are served with your food and Saturday nights is reserved for vegan tasting only
Thai Kanteen
www.thaikanteen.com.au
541 Military Rd, Spit Junction Mosman NSW 2089 Ph: (02) 9909-3768
Gay owned, popular with everyone. Thai Kanteen offers a unique Thai dining experience presenting classic Thai cuisine in a unique and innovative way.
Bills
www.bills.com.au
433 Liverpool St Darlinghurst NSW Ph: (02) 9360 9631
Bill's cafe &restaurant run by the well known chef Bill Granger offers unique breakfast and lunch dining experience. The food is not only delicious but imaginative. It has a large communal table in the middle of the restaurant where everyone sits, making it easy to make new friends.
Claude's
www.claudes.com.au
10 Oxford Street Darlinghurst NSW 2010, Sydney Ph: (02) 9331 2325
This restaurant is one of the places you go to treat yourself. The menu is a fusion of French and Asian making for an imaginative and delicious dining experience. Has a good wine cellar to make your meal complete.
Last Drop Café
www.lastdropcafe.com.au
538 Marrickville Road Dulwich Hill NSW 2203 Sydney Ph: (02) 9572 9800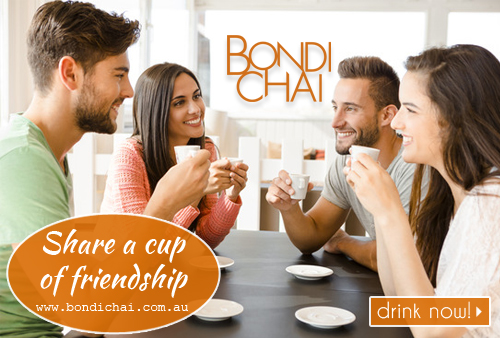 At the Last Drop cafe they takes pride in their coffee, Greek inspired food and friendly service. Generally it draws a large crowd, there's plenty of opportunities for people watching through the street view and sidewalk seating. It also has a gallery featuring local artists and photographers.
Maggie's
www.maggiespottspoint.com.au
50 Macleay Street Potts Point NSW 2011 Sydney Ph: (02) 9331 2226
Maggie's bar and restaurant is a must visit if you like German food and hospitality. You'll love a menu that offers German lessons at the foot of each page. It's bright and rich the color abounds, from the hand-painted scenes of Teutonic pastoral splendor to the broomstick-straddling witches hanging from the ceiling.
Tetsuyas
www.tetsuyas.com
529 Kent St, Sydney NSW 2000 Ph (02) 9267 2900
Tetsuya's may not be an exclusively gay restaurant but like pretty well all Sydney cafes and restaurants it's certainly gay friendly. Its cuisine is unique, based on the Japanese philosophy of natural seasonal flavours, enhanced by classic French technique using the freshest local ingredients.
Café DOV
www.cafedov.com.au
130 Victoria Street, Potts Point NSW 2011 Ph: (02) 9368 0600
Described as a little bit Parisian café, a little bit New York bistro, a little bit Sydney restaurant with a small town warmth. Has a creative, seasonal menu for lunch and dinner. A truly friendly village eatery.
Badde Manors Café
www.baddemanorscafe.com
1/37 Glebe Point Road Sydney NSW 2037 Ph: (02) 9660 3797
The very first cafe to open, and remain open to this day in Glebe. Badde Manors flourished through every cultural storm by sticking to its original promise of providing a unique food and drink experience within a bohemic, relaxed and eclectic environment.
Forage
www.sydneycafes.com.au/forage/
181 Marrickville Rd, Marrickville NSW 2204 Ph: (02) 9572 7988
I'm not sure if I know how to write this without gushing. Garlic king prawns were served with preserved lemon, grape tomatoes and tiny balls of fregola pasta. The braised Berkshire pork shoulder (grass fed), an in-house favourite, melted to the touch. But the stand-out item was their rabbit, quail and pistachio terrine. Presented on a board with thinly sliced bread, petite gherkins and king-sized capers, with a side of mustard quince relish, this smoky treat exceeded all expectations.
Kantine
www.kantine.com.au
185 Campbell Street Surry Hills NSW 2010 Ph: (02) 9380 8585
Kantine is a local meeting spot for fresh healthy breakfasts, coffee, and meal-times. In a casual atmosphere of European flair with a modern twist, Kantine offers fine dining creativity at an affordable price.
Thai Nesia
www.thainesia.com.au
243 Oxford St Darlinghurst NSW 2010 Ph: ( 02) 9361 4817
Thai Nesia have been serving classical Thai Food to Sydney-siders and tourists around the world for almost 25 years. Don't forget to ask for the special menu, which is constantly changed by the chef to suit the seasons.
Urban Bites
www.urbanbites.net.au
70 – 72 King Street, Newtown NSW 2042 Ph: (02) 9565 5888
Newtown rivals Surry Hills as Sydney's leading #GLBTQ hub, and so as you'd expect all cafes are gay and lesbian-friendly. At Urban Bites you can enjoy a wonderful relaxed breakfast, lunch or dinner. Drop in for a delicious coffee, smoothie, frappes and many other freshly made drinks. Soak up the sun and the atmosphere in the "envy of King Street" courtyard.
Café Zinc
www.cafezinc.com.au
77 Macleay St, Potts Point NSW 2011 Ph: (02) 9358 6777
A trendy cafe bar and restaurant popular with locals with friendly service and great food. With its alfresco seating it's the perfect place to enjoy a morning coffee in the sun. Grab a table outside and watch the Sydney scene go by.
Sel et Poivre
www.seletpoivre.com.au
263 Victoria St. Darlinghurst NSW 2010 Ph: (02) 9361 6530
Traditional French fair with an Australian twist in the queer hub of Darlinghurst. A restaurant more than just a café, it oozes French charm and hospitality. The menu is in both English and French and the staff are warm, efficient and bilingual. RIP Daniel the original owner who truly was a Frenchman with panache, flair, charm and great humour.
Tigerbakers Café
tigerbakers.com
292 Victoria St, Darlinghurst, NSW 2010 Ph (02) 9331-6991
Tigerbaker's Café is not a place to feed your ego – it's a place to feed your hunger. It's tempting to describe the atmosphere as bohemian, but that would do a disservice to its real charm of relaxed inclusiveness. Now with Free Wifi and many other reasons to visit.
Thai Pothong
www.thaipothong.com.au
294 King Street Newtown 2042, NSW Ph: (02) 9550 6277
Popular with the local gay community, as with everyone who ever experiences it, because of friendly service and great Thai food. Winner of Sydney's Best Thai Restaurant for 4 years. Its reputation for authentic Thai food, impeccable Thai service, and a truly Thai ambience is a recipe for not only a delicious dinner, but a truly memorable foodie experience.
Sean's Panaroma
www.seanspanaroma.com.au
270 Campbell Parade, Bondi Beach Ph: (02) 9365 4924
One of Bondi's most elegant and cosy restaurants. The food is simple seasonal produce – most ingredients fresh from Sean Moran's farm. It's a restaurant often saved for special occasions: significant birthdays, anniversaries, holidays and other celebrations. However it's wonderful just popping in and being surprised by that special something which is Sean's.
China Doll
www.chinadoll.com.au
6 Cowper Wharf Road Woolloomooloo NSW 2011 Ph: (02) 9380 6744
China Doll offers a balanced menu of generously portioned, modern Asian dishes. With the perfect mix of relaxed yet professional service, stylish food, cocktails and glamorous location, China Doll delivers an ultimate Woolloomoolloo wharf dining experience for locals and visitors.
Lumiere Café
www.lumierecafe.com.au
425 Bourke St Surry Hills, NSW Ph: (02) 9331 6184
Lumière Café and Patisserie offers freshly made French pastries and cakes, with dedicated baristas preparing the finest coffee. Whether it's relaxing on the banquet seat or catching up with a friend or meeting for a business lunch, Lumière Café provides an ideal setting.
Spice I am
www.spiceiam.com
Spice I am is rated by many as Sydney's finest taste of authentic Thai cuisine. Three simple rules reflect their food philosophy – fabulous, innovative and authentic. After their first venue took off and won the hearts of food critics and bloggers everywhere, Spice I Am now features four restaurants in Sydney – the primary Spice I Am in Surry Hills, Spice I Am Darlinghurst, Spice I Am Balmain, and their North- eastern Thai street food restaurant.
Coco Cubano
www.cococubano.com
1 Central Park Avenue, Chippendale NSW 2008 Ph (02) 8060 9893
Coco Cubano take the best in European cafés and bars, and blend it with the casual, indulgent charm of Cuba, mixing hedonistic espresso, chocolate, cocktails and food to bring the experience to life. This café and bar prides itself in the creation of pleasurable and comfortable environments, coupling it with the best in customer service and delivery.
If you have a gay-friendly, lesbian-friendly, bisexual-friendly, transgender-friendly, or queer-friendly Sydney cafe or restaurant you'd like us to add to this page, we'd be delighted to do so – contact us via our Facebook Page